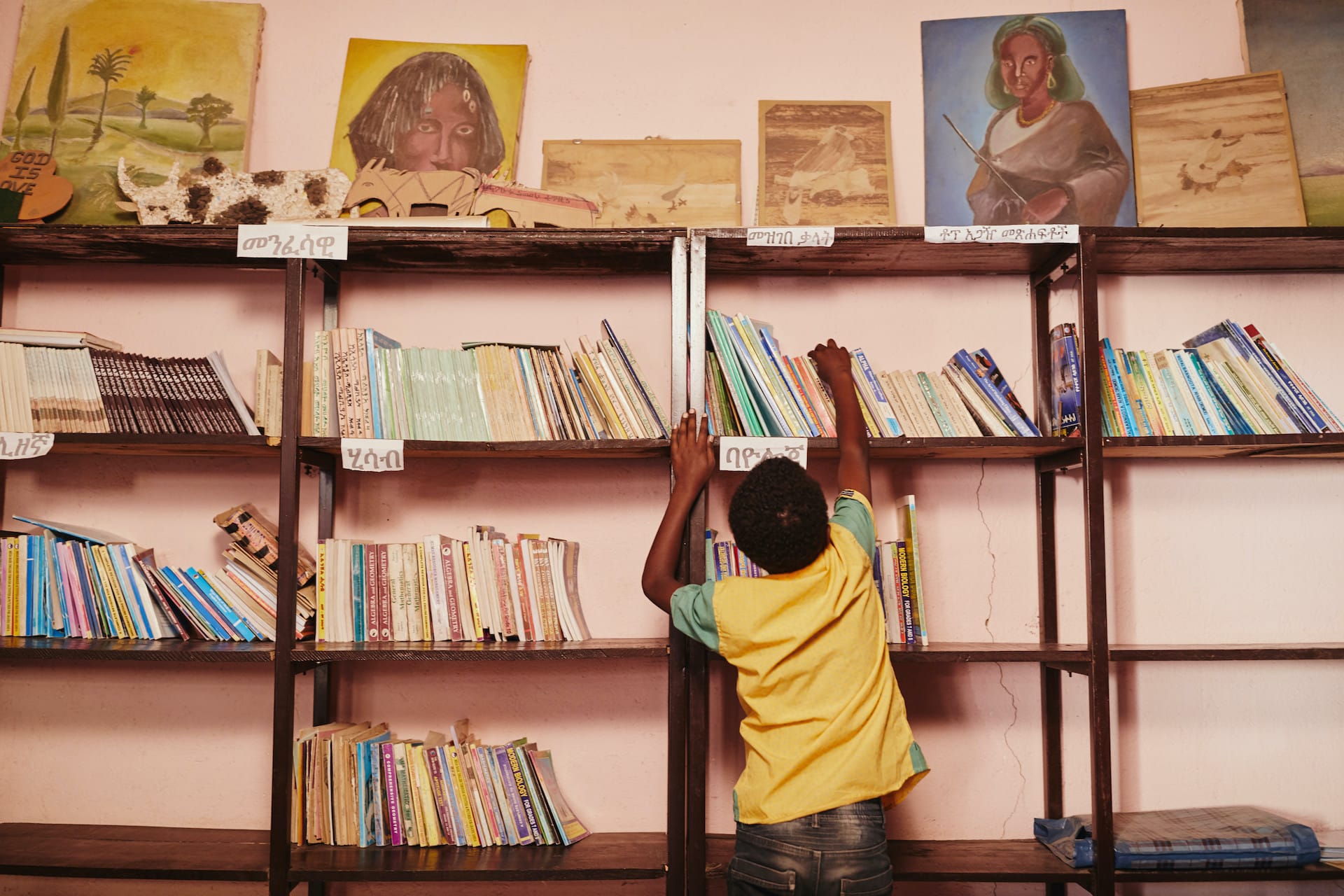 As Compassion staff, we're serious about personal growth—of ourselves and others. We are committed to lifelong learning as way to practice good stewardship, honour God and equip ourselves to be and do the best we can.
One of the ways we do this is through reading together! Many of our staff teams read books together as part of our regular spiritual or professional development. Outside of that, you can be sure that we're often recommending books to each other.
Here are nine books some of our staff are currently reading!
1. The Ruthless Elimination of Hurry by John Mark Comer
Recommended by: Writers' Team
If you feel too hurried to live the abundant life that Jesus promised us, this book is for you. It's convicting and practical, challenging us to "ruthlessly eliminate hurry from [our] life". As the Writers' team, we've been reflecting on how the ruthless elimination of hurry can help us engage deeper and more meaningfully with the slow, long-term work of releasing children from poverty in Jesus' name.
2. Women of the Word by Jen Wilkins
Recommended by: Compassion Canada Women's Book Club
What started as a one staff member's New Year's resolution to read more turned into a weekly lunchtime book club made up of women from various departments at the Compassion Canada office! Together, they just finished reading Women of the Word by Jen Wilkins. Raquel, who you might speak to if you ever call our Contact Centre, says that the book club has inspired and challenged the members in a good way: "We engage with relevant topics that the Church is facing, and we often share other podcasts and books with each other during our discussions!"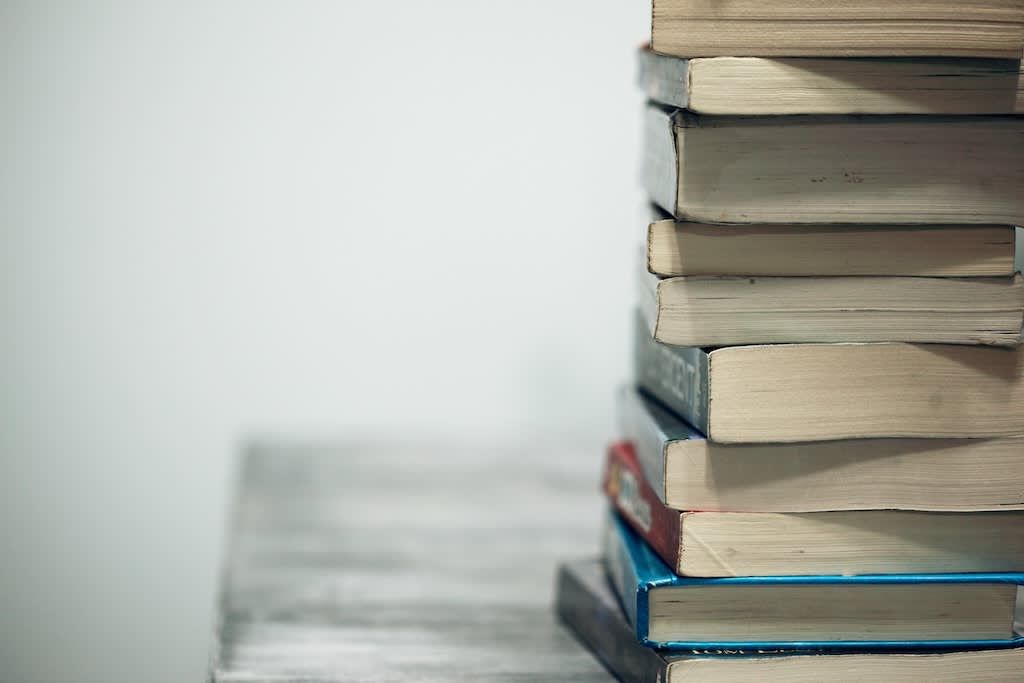 3. Shrewd Samaritan by Bruce Wydick
Recommended by: Executive Leadership Team
You might recognize this author's name from the encouraging research he published in 2013 on the adult life outcomes of alumni of Compassion's programs. In this new book, Dr. Wydick draws on biblical insight, his background in economics, and new research to help readers understand the roots of inequality and learn about new and effective approaches to lifting people out of poverty.
4. New Morning Mercies by Paul David Tripp
Recommended by: Fulfillment Team
Our Fulfillment department is responsible for sending and receiving sponsor and child letters, event supplies and supporter communications. Despite their busy and fast-paced jobs, the Fulfillment Team makes sure to pause and do devotions together. Rachel, one of the members of the team, says, "New Morning Mercies offers our team a good spiritual slap in the face: to wake up, to die to self, and to love others well—and of course, always ending with God's great and endless mercies for us."
5. The Ideal Team Player by Patrick Lencioni
Recommended by: Volunteer Network Team
If you ever choose to volunteer with Compassion Canada, you'll interact a lot with our friendly and supportive Volunteer Network staff! Of The Ideal Team Player, the team's leader Teresa says: "This book is one of those little nuggets that holds a lot of truth. My biggest takeaway in reading The Ideal Team Player was understanding the depth and breadth of three simple words: hungry, humble and smart. My team and I discovered how essential these three virtues are to building a healthy team culture and giving us what we need to be truly effective for the long run."
6. The Moment of Lift by Melinda Gates
Recommended by: Donor Relations Team
Our Donor Relations Team works with generous Canadians to invest in initiatives that go beyond Compassion's regular child sponsorship programs—things like water and sanitation projects and maternal health. A member of the team, Alyssa, calls the book "inspiring", "eye-opening" and "moving": "The Moment of Lift gives you a glimpse into Melinda's life and marriage and introduces you to inspiring people from around the world that she has been able to meet through her work with the Bill & Melinda Gates Foundation. She addresses topics like maternal and newborn health, girls' education, child marriage and women in the workplace, and shares how empowering women can change lives and communities."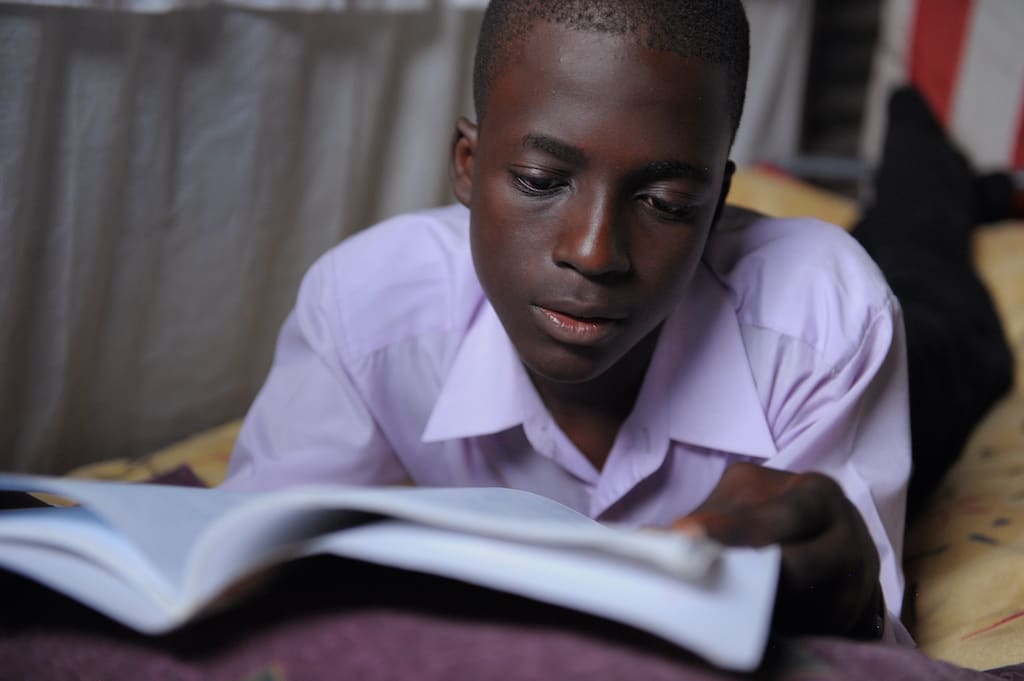 And some personal recommendations from the members of our Writers Team…
7. Shalom Sistas by Osheta Moore
Recommended by: Laura Phillips, Writer
Laura describes this book as compelling and full of wisdom. In it, Osheta Moore's impassioned voice challenges and invites readers to be peacemakers and shalom seekers in the everyday spaces in which they live and work.
8. Return to Justice by Soong-Chan Rah and Gary Vanderpol
Recommended by: Alyssa Esparaz, Writer
This book was informative and inspiring—an incredible reminder of the legacy of justice I am part of by being part of the global church. As pastors and professors, the authors of this book outline the ways the evangelical church sought justice throughout the 20th century, and challenge readers to continue that legacy today.
9. Ru by Kim Thúy
Recommended by: Andrew Kooman, Managing Editor
Some literary fiction makes the list! Ru is a novel that follows the experience of a young woman and her family as they flee the Vietnam War as refugees and eventually immigrate to Canada. Andrew describes it as provocative and breathtaking. This quick read immerses readers in the experience of another—sparking awareness, empathy and compassion.
What are you currently reading?
Share your recommendations in the comments!