Imagine this: You have 30 seconds to flee your home. You may never return.  If you don't leave, you could die. What do you grab as you go?
Venezuelan teenager Jesús was faced with this terrible question a few months ago when his family was forced to escape the neighbourhood where they lived in Venezuela.
Recounting that night when a gang entered his street with guns and killed the woman next door, Jesús says, "We had to go through the forest and cross the river because the regular border crossing was closed."
More than 4.5 million Venezuelan citizens have fled their country due to ongoing social, economic and political factors that have created a humanitarian crisis.
In a matter of hours, the lives of Jesús and his family were thrown into despair.  "Everything was chaos," says Jesús, who left with his younger brother, mother and stepfather.
Their story is a gut-wrenching human story of so many children and families who have to leave home.  Every day, at least 3,000 of these refugees arrive in the border city of Cucuta, Colombia, in what the UN describes as the largest exodus in the region's recent history.
When Jesús and his family arrived in Colombia, it was with the clothes on their backs and not much else. And they were desperate.
Thankfully, the family's story of despair did not end there.
A pastor at a local church told Jesús and his family about a Compassion centre where his family was able to access emergency relief. A few days after arriving in Colombia, they found a church where they were offered help, assistance that lasted for three months so that the family could get their bearings.
"I felt that we were not alone anymore," says Jesús.  At the Compassion centre, the family received much-needed food, medical assistance and were instructed how to avoid the drugs and gang violence so easy to fall prey to because of unrest along the border.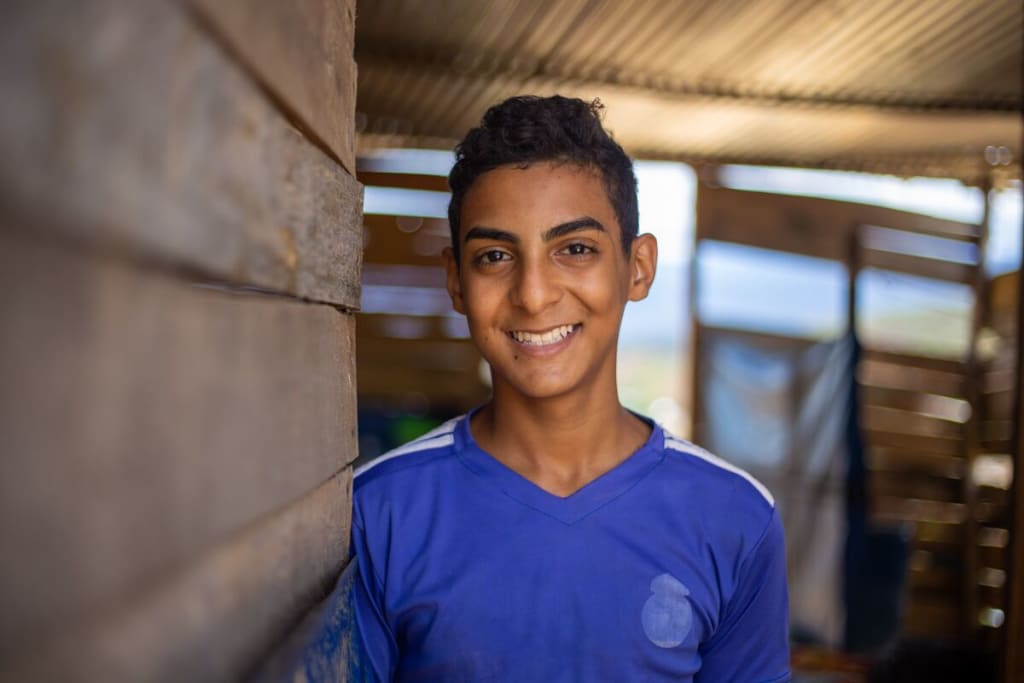 Jesús at a Compassion Centre in Cucuta, Colombia where he and his family received urgent relief
When recently asked how the timely relief impacted his life, Jesús shared the transformation he sees in his family, a transformation from despair to hope: "Thanks to the church and Compassion we have received hope, and we know that with God's help we will move forward."
This year on Giving Tuesday, we're inviting you to meaningfully give to help people like Jesús.
We're asking because we've seen first-hand how the generosity of Compassion supporters directly impacts families that are displaced, overwhelmed and don't know where to go.
We're also asking because our church partners in Colombia have sent out a desperate plea for help so that they can meet the needs in a region that is becoming quickly under-resourced and over-crowded.
Your gift today will put your love in action and directly help meet the very real physical, relational and spiritual needs of people like Jesús and his family.
____
Help turn the despair of refugee children into hope through much needed relief