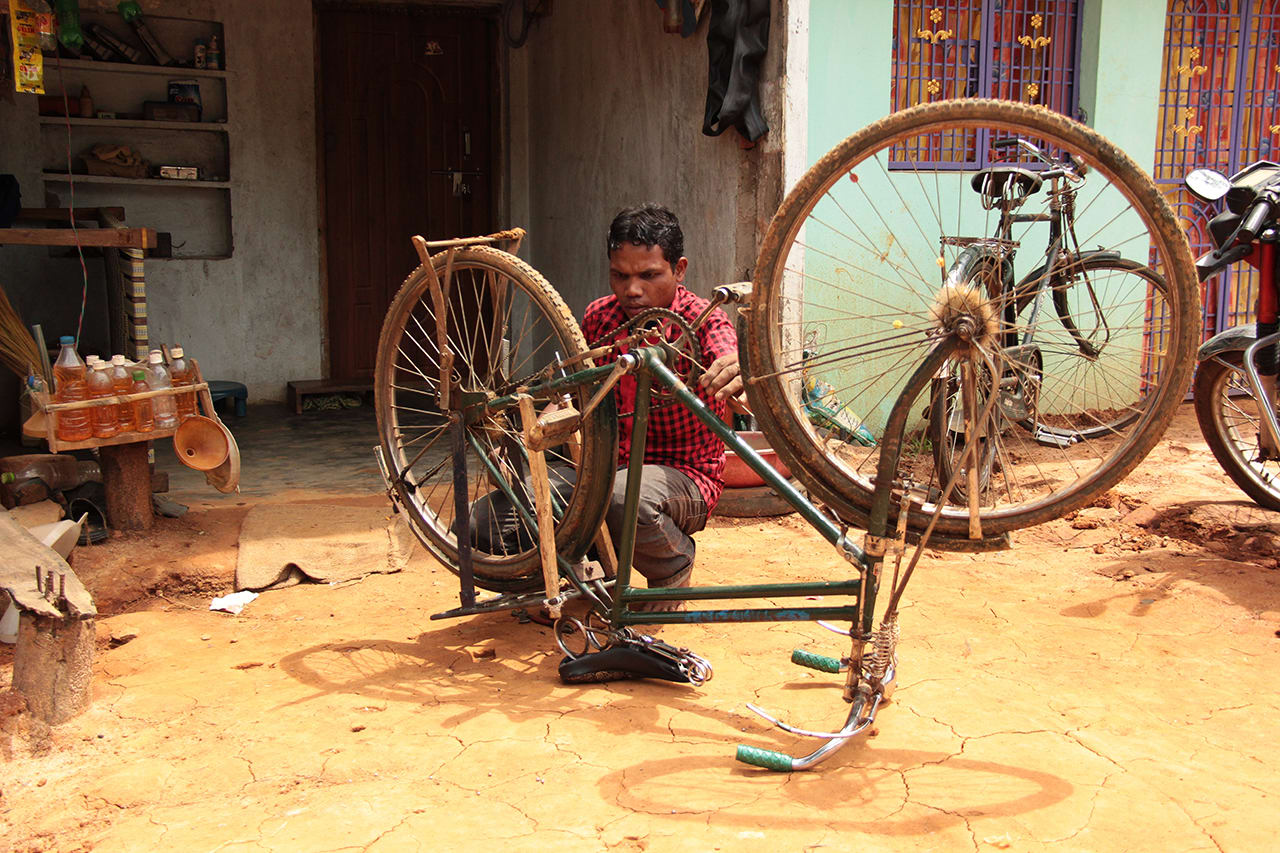 Making sure kids get access to an education is something we're passionate about. But, just like here in Canada, not all children around the world thrive in traditional classrooms. That's why Compassion staff work to provide children with alternative learning opportunities—so every child has the chance to be successful, no matter what they dream of becoming.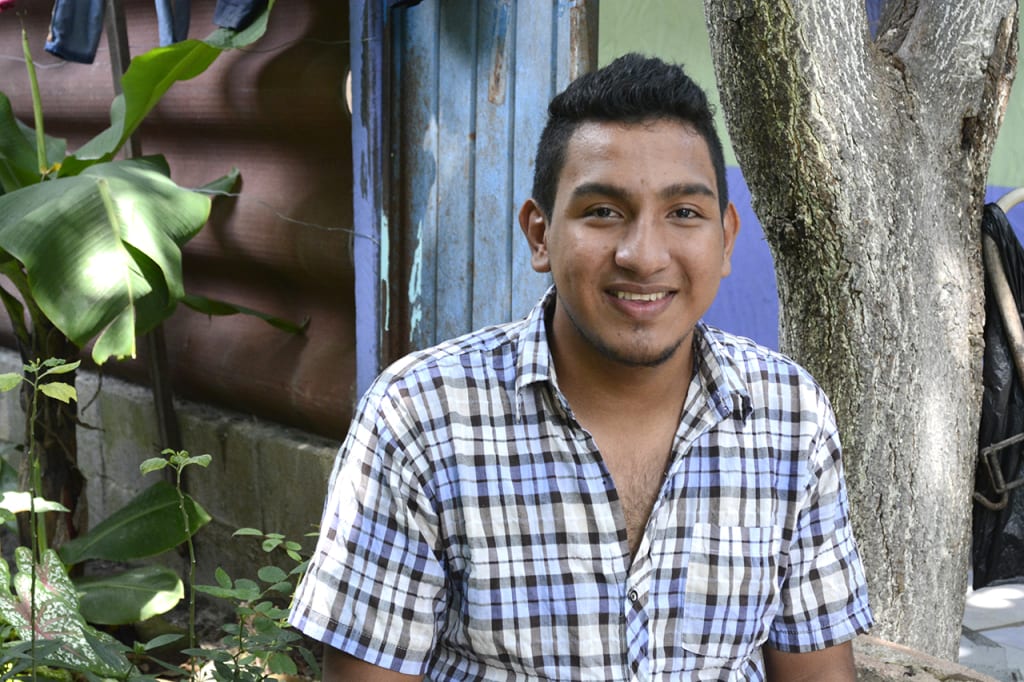 El Salvador
Despite constant pressure to join a local gang, Edwin has managed to stay in school and avoid the dangerous lifestyle many of his peers are trapped in. Instead, through his Compassion centre, he's learning trade skills like welding, electronics, carpentry and auto mechanics to acquire a technical certificate he hopes will propel him toward a career as an airplane mechanic.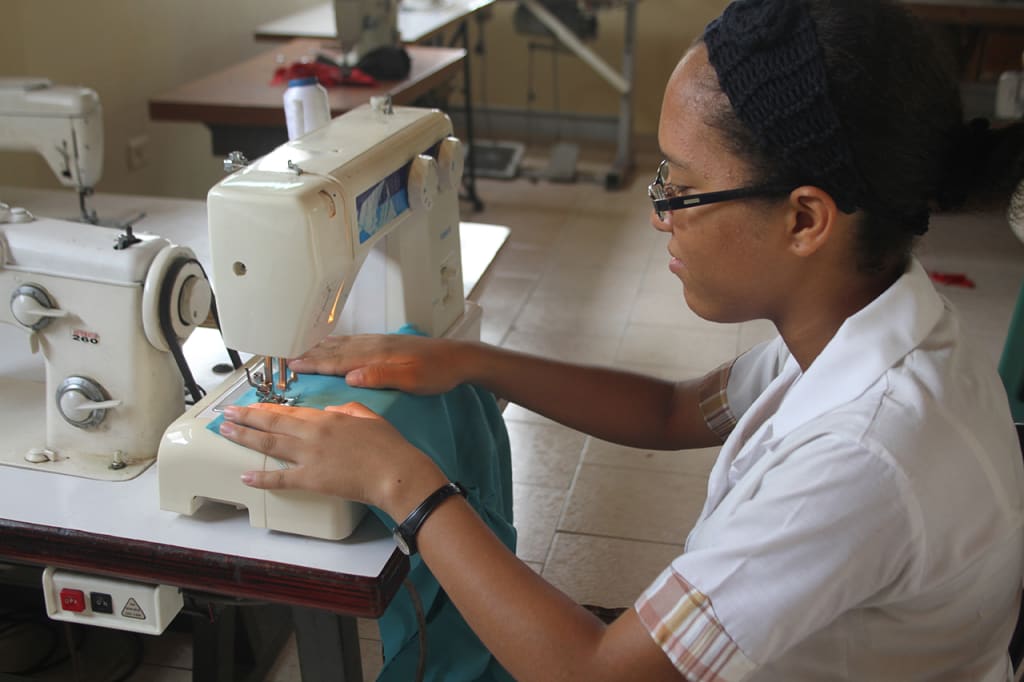 Colombia
When Yennifer joined the Skills for Life course at her Compassion centre, she quickly discovered she had a creative eye and a strong desire to be an entrepreneur. Yennifer has now established a small business and is building her capital, selling dresses and shoes she's designed and created. Her long-term goals? To go to university and get a degree in Business Management.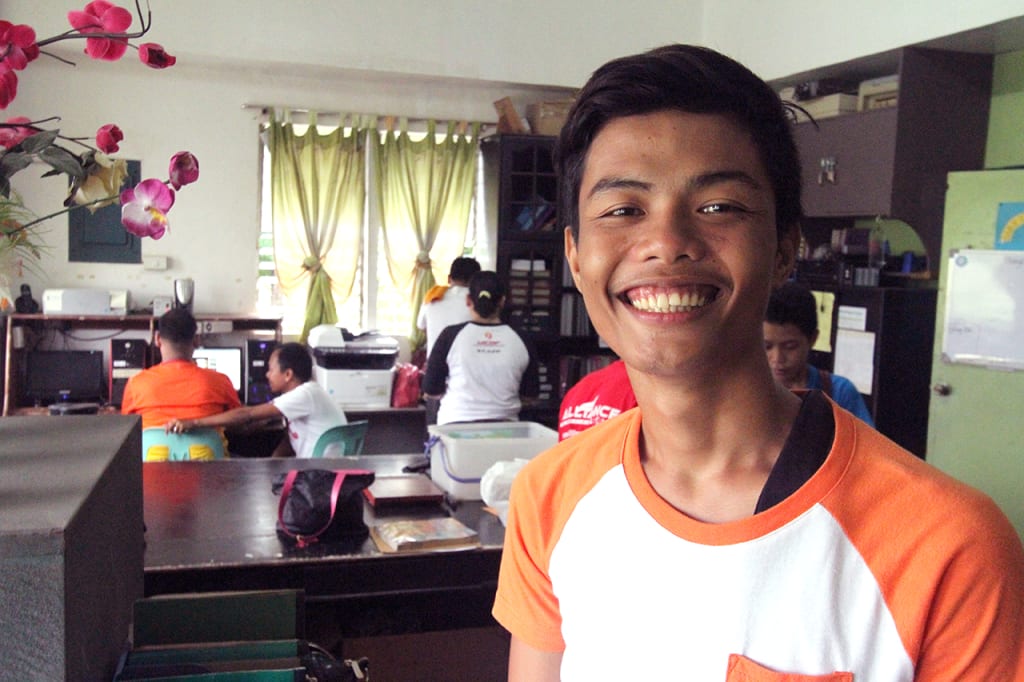 Philippines
Rein John dreams of becoming a pastor while running a successful IT business on the side—and he's well on his way to making that dream a reality. Compassion Philippines partnered with ASHTEC, a Christian-based technical college, allowing Rein John to enrol in an IT program with 11 of his peers.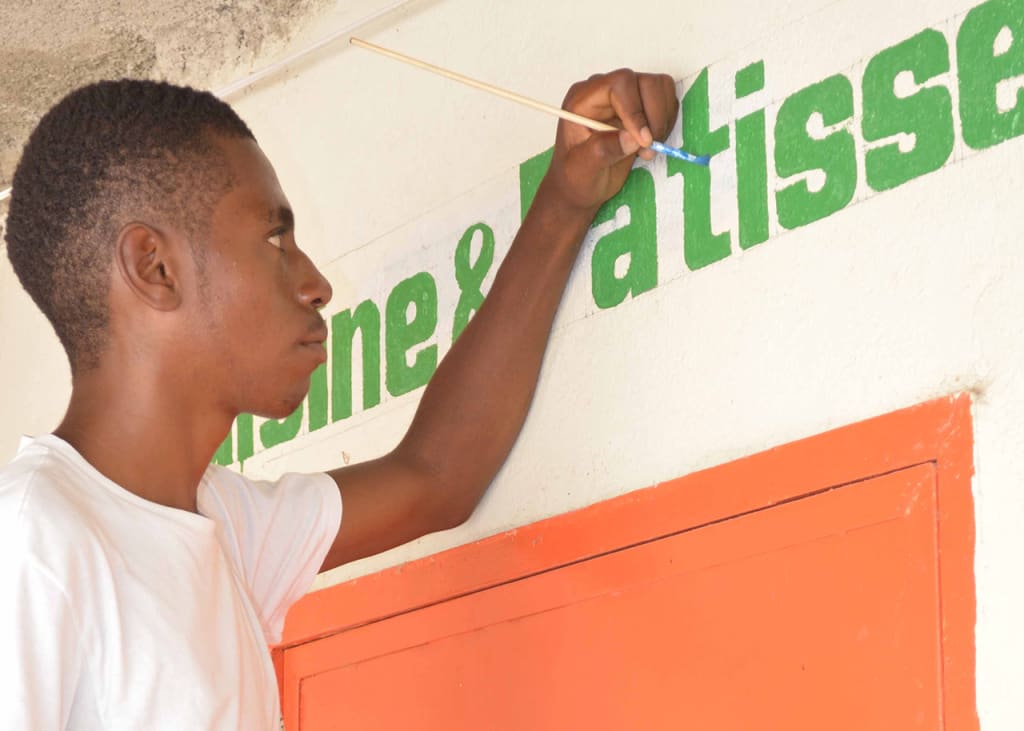 Haiti
Jacklin showed remarkable skill in painting and calligraphy from a very young age. After studying art at his Compassion centre, Jacklin is now regularly contracted in his community to paint signs and murals for local businesses. Last year he gave calligraphy lessons to a small group of students, and next year he will teach an entire class at his Compassion centre.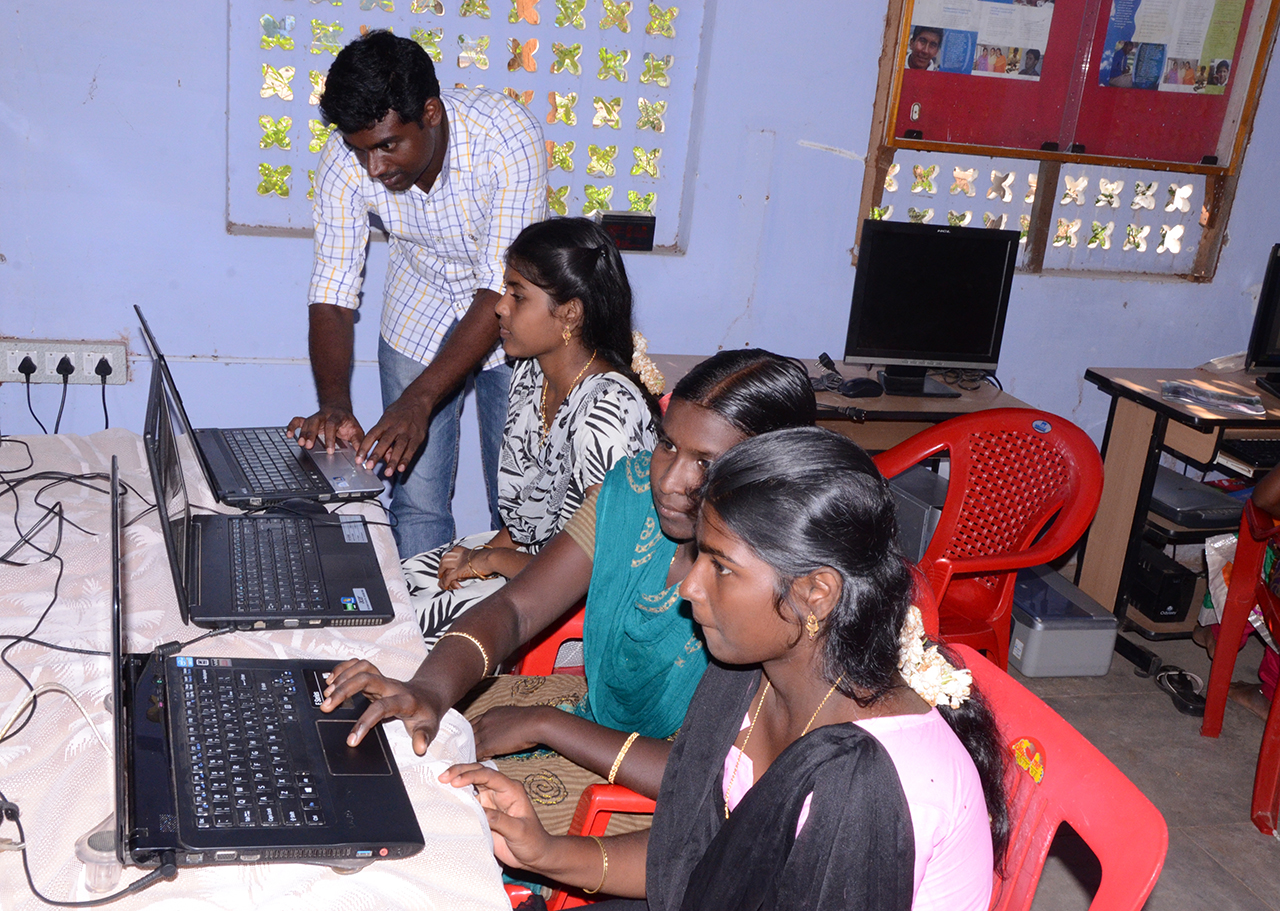 India
In many parts of India where Compassion serves, children rarely make it past the tenth grade. One church is addressing this issue through skills training in computer fundamentals and hardware repair. Those who finish receive a certificate from the Ministry of Labour and Employment. Here, a group of girls learns computer programs that can greatly increase their chances of getting a well-paying job in the future.
East India
When Ismael's brother dropped out of school to help their parents earn an income, Ismael thought he'd have to do the same. But his Compassion coordinator stepped in and encouraged Ismael to join a hands-on mechanical course through his Compassion centre. Now Ismael operates his own motorcycle and bicycle repair shop as well as a gas pump.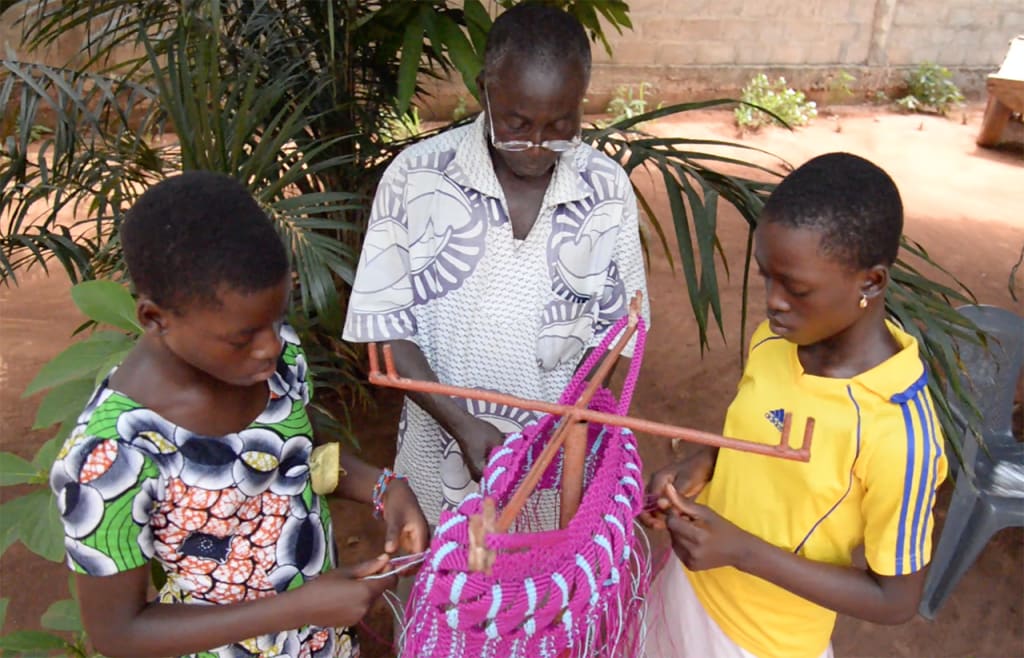 Togo
When their family lost their home two years ago, twins Marie and Madeleine signed up for a class at their Compassion centre on "netting"—weaving handbags with nylon string—to help their parents earn an income. The girls were skilled and demand for their work increased—so much so that they taught their parents and brother to make bags, too! The family now has enough business to put food on the table.
These kids aren't just getting an education—they're getting the skills they need to provide for themselves and their families for life. Join us as we continue to pray for the efforts of our church partners as they work to transform the lives of the children in their care and the communities around them.