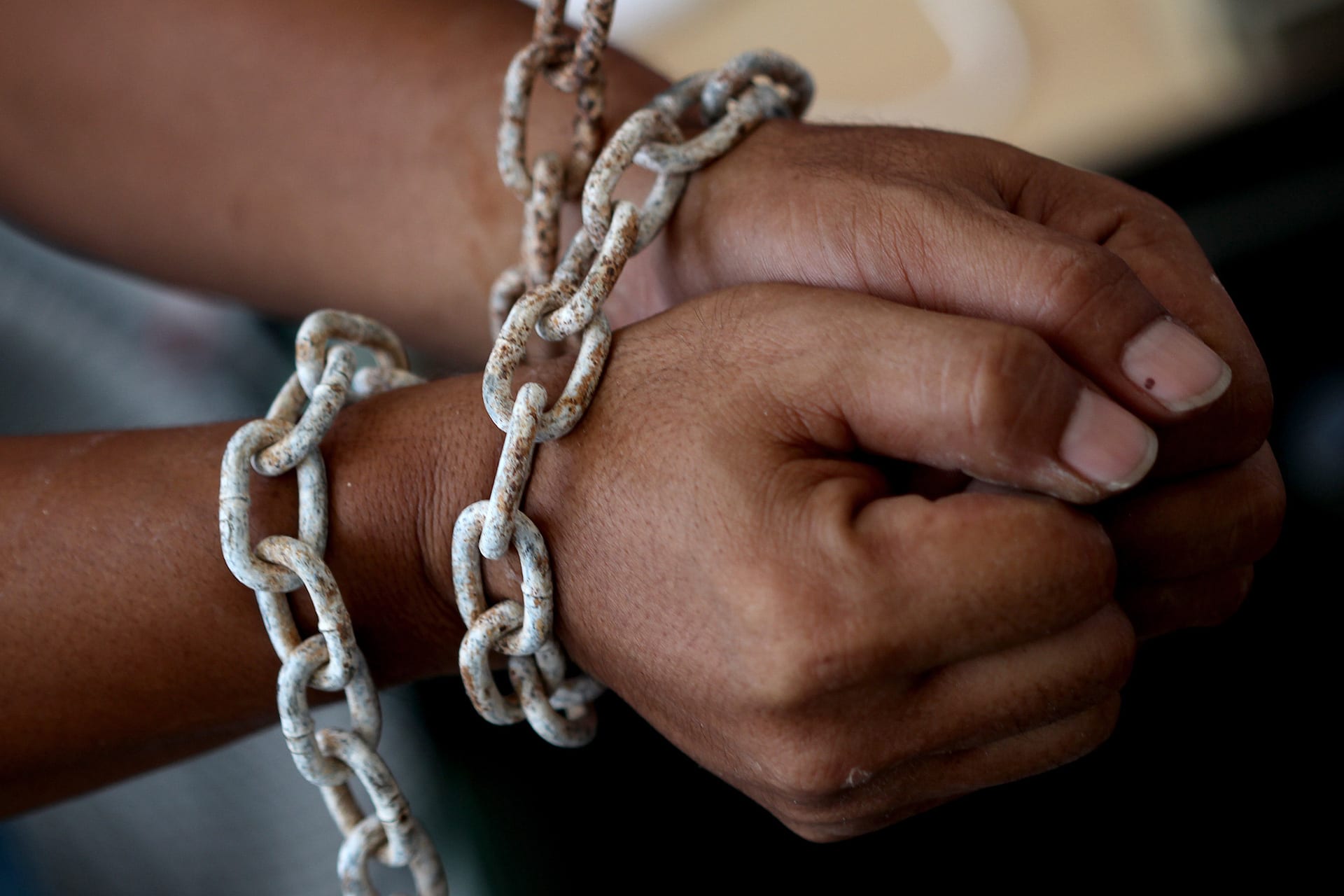 "I was not supposed to live," says Samuel. "No one gets out of the gangs without paying a price."
_____
Samuel* grew up in a poor urban community in El Salvador with his mom and older sister. Everyone was friendly and seemed to know one another. But most parents had to leave early for work and come back late in the evening.
"I used to work in a clothing factory that didn't allow me to spend time at home. As a single mom, I wasn't there for my children," says Griselda, Samuel's mom. "Samuel wasn't making good friendships as he grew up fatherless."
"I was not a real gang member yet, but my friends and I were aiming towards it."
But when Samuel turned eight, close friends told his mom about a program at a church that benefited children—and Samuel was registered in Compassion. Soon, he got a sponsor.
"When I found out I was sponsored by this couple, I was thrilled," says Samuel. "It was amazing to believe that people from very far away loved me and cared for me as a son. I felt special."
The program director and co-pastor at the church, Edwin, became a role model for Samuel.
"Pastor Edwin always kept an eye on me. He gave me advice," says Samuel. "He was the father I never had."
As Samuel grew, he and his childhood friends began working at a local bakery to earn a little income by cleaning and greasing baking trays. Their friendship became stronger—but also dangerous.
"We used to hang out together, but we also looked out for each other. The boys saw me with a lot of respect and I liked that feeling—like I was on a level above some of them," says Samuel. "I was not a real gang member yet, but my friends and I were aiming towards it."
Hidden talents and a double life
When Samuel turned 14 years old, he joined Compassion El Salvador's Youth Symphonic Orchestra. He learned to play the violin, viola and cello. His first performance took place in the National Theatre of San Salvador. As he looked around the theatre in his formal attire, Samuel filled with regret.
"It was an unimaginable blessing to stand on a stage like that, performing not just any music but praise to the Lord," he says. "But at that time, I was living a double life and I felt guilty."
Back in the community, Samuel was on the streets with his old friends, now in a gang.
He would follow orders to beat up people he didn't know, and he gathered the gang's extortion money from the truck drivers who delivered water to the community. He grew marijuana and did drugs himself.
But all along, his sponsors' words and Pastor Edwin's advice rang in his heart, and all he really wanted was to stop.
"I kept all of my sponsor's letters, and every time I read them I thought of how disappointed they would be to know what I had become," says Samuel. "My mom told me that if I needed family, she was there to be the family I needed, and Pastor Edwin was always there for me. I had hit rock bottom disappointing everyone I loved."
An ultimatum—Christ or murder
 Pastor Edwin knew something had to change. So when Samuel was 15, he boldly confronted the gang leader with an ultimatum.
"I told him that Samuel belonged at church, that he is a true Christian," says Pastor Edwin. "The leader replied that Samuel had one year to prove his true faith. If in one year he was not able to do so, he would return to the gang and finish the recruitment process—which involved killing someone."
They shook hands and said, "Deal."
In many gangs in El Salvador, there are only two ways out—death or becoming a Christian. If someone shows they are truly following Christ, the gang will let them leave.
After that day, Samuel invested his time at church and school. He joined all of the vocational workshops at the Compassion centre. He learned to sew and to bake. He learned to play guitar, bass, drums and keyboards.
Samuel became so committed at the centre that he never thought of returning to his old life. He passed his trial year successfully—and the gang leader let him out of the gang.
Samuel now directs his own youth orchestra at church, and even serves as the church worship leader! He recently joined the rowing team at the centre, and will compete in Peru in 2019 representing El Salvador.
Three years after the ultimatum, Samuel is a different person. His mom is so proud of him.
"I don't have enough words to express my gratitude for the Compassion centre, for the support they have provided my son," says Griselda. "And to Pastor Edwin, who has been a father to him, showing Samuel real respect, but most importantly, the love of Jesus that is now reflected in Samuel's daily actions."
The church has seen Samuel's change of heart and are supporting his academic dream, paying for his studies in Industrial Engineering. Samuel is in his second year at university and is doing well.
Samuel is so glad to be free.
"I want to thank my faithful sponsors who have encouraged me with Bible verses and special words throughout all these years and Pastor Edwin and everyone who believed in me, trusting that God's promises could be fulfilled in my life. Thanks to all of them, I'm alive today and I'm free in Jesus' name."
____
*Name has been changed to protect his identity.
Words and photography by Nora Díaz