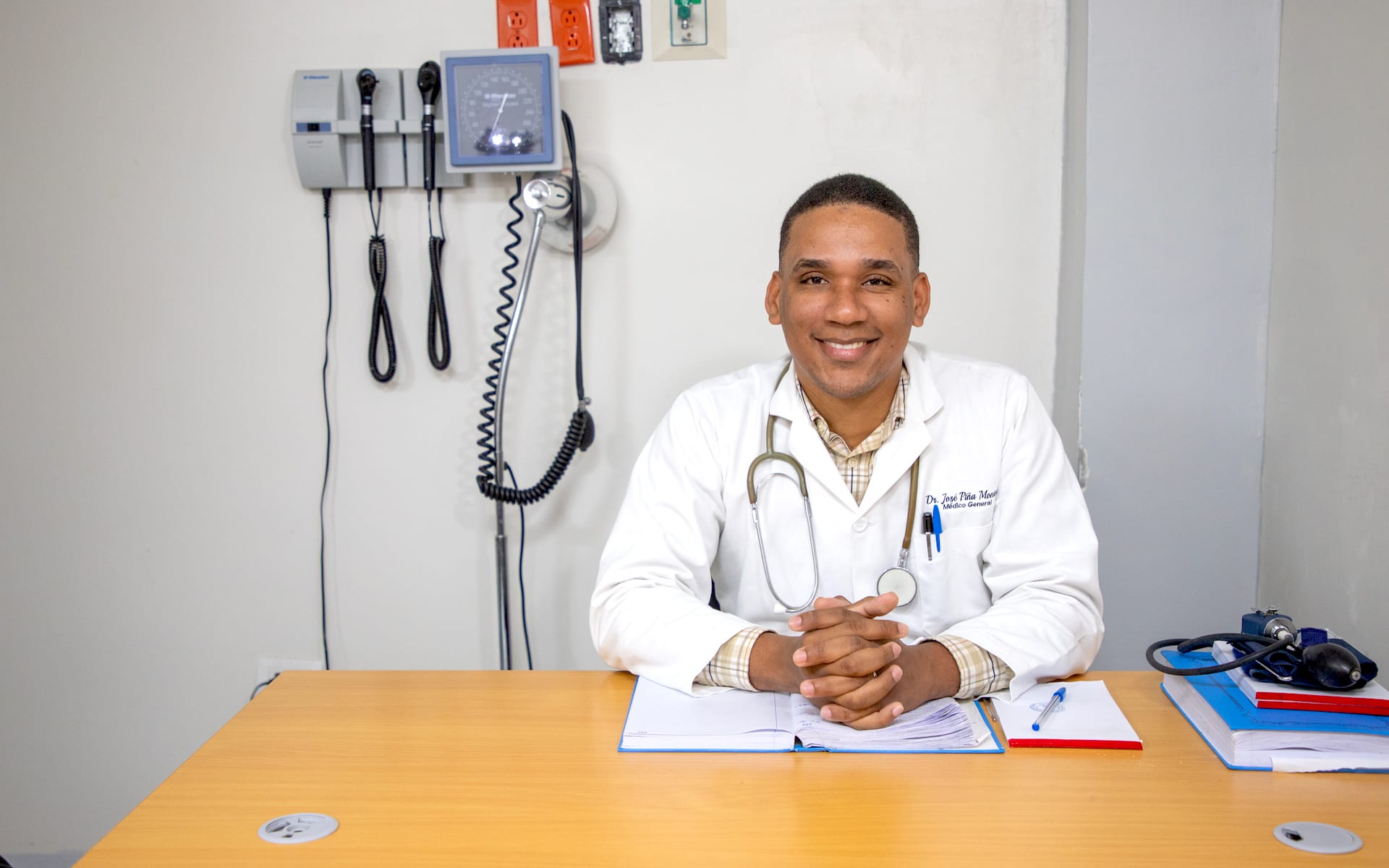 Compassion empowers children to pursue their dreams and become heroes in their own communities. As you pray for healthcare workers in Canada this week, join us in also celebrating and praying for the amazing healthcare workers who are taking care of children and families across the globe during the COVID-19 pandemic—like Compassion alumnus, Dr. Jose Pina from the Dominican Republic! Take a look at his incredible story.
____
Los Mojaos—Spanish for "the wet ones"— is a community located in San Juan, Dominican Republic. The little village is surrounded by a ravine that regularly overflows when it rains. When this happens, contaminated water floods all the local houses.
A part of daily life for the people of Los Mojaos is dealing with the aftermath of the flooding. They are no strangers to losing food, school supplies, furniture and sometimes entire houses. Because of this, the people face great poverty.
This is the community where Dr. José Piña, Compassion alumnus, grew up.
Growing up, Los Mojoas was one of the most dangerous and impoverished neighbourhoods in San Juan. Local children didn't have dreams. School attendance was incredibly low. It was a risk for José and his siblings to step out of their home after 6 p.m. because crime lingered heavily outside their door.
Crimes like robbery, rape and gun violence were all too frequent. This left children like José incredibly vulnerable, and without opportunities.
José was 4 years old when he was registered at the local Compassion centre in his community.
Almost instantly, it became his happy place.
"Honestly, at first, food was my biggest motivation to attend. At the centre, we had access to toys that I couldn't have even dreamed of having," says José.
Very quickly, the draw of toys and food moved to the background. José started to find something greater at the centre. Through his tutor, Ceilin, José was motivated to become a leader and a man of God. She encouraged him to attend the centre, never drop out of school and be responsible with homework.
"My parents didn't go to school, but my tutor, Ceilin, was a professional, and I wanted to be like her. The love she showed me and the way she motivated me to move forward was essential to me," says José.
As José grew older, Ceilin started to ask him questions to make him think about the future and how to make a difference in the world.
"She taught me how to think. I don't know where I would be without the support of Compassion. My tutor's motivation was the foundation to become the man that I am now," he says.
José eventually graduated from the Compassion program and from high school. He decided to pursue medical school.
"My passion is to serve people. As a teenager, I served as a volunteer for the Red Cross. With that experience, it was easy to decide what to study. I overcame my precariousness with my determination to become a doctor," says José.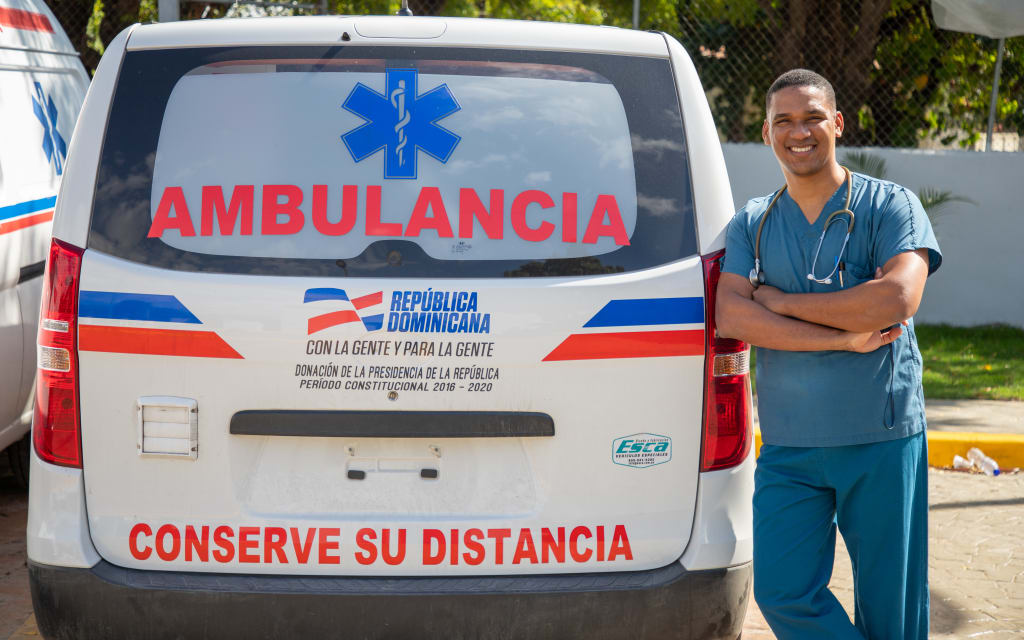 José moved to Santo Domingo to study medicine. His determination led him to apply for a full scholarship—one that students from all over the country apply for, but only few get.
"Medicine is a very expensive career to study, so for me to live in Santo Domingo and go to school, I had to get the scholarship. It could cover my tuition, housing, transportation and meals," José says.
His dream came true when he received a call telling him he'd landed the full scholarship he applied for.
"It was a huge blessing for me. All the things I learned at the centre were true; my discipline and dedication had been worth it. I didn't have to worry anymore. I was happy because I really wanted to be a doctor. God answered my prayers," says José.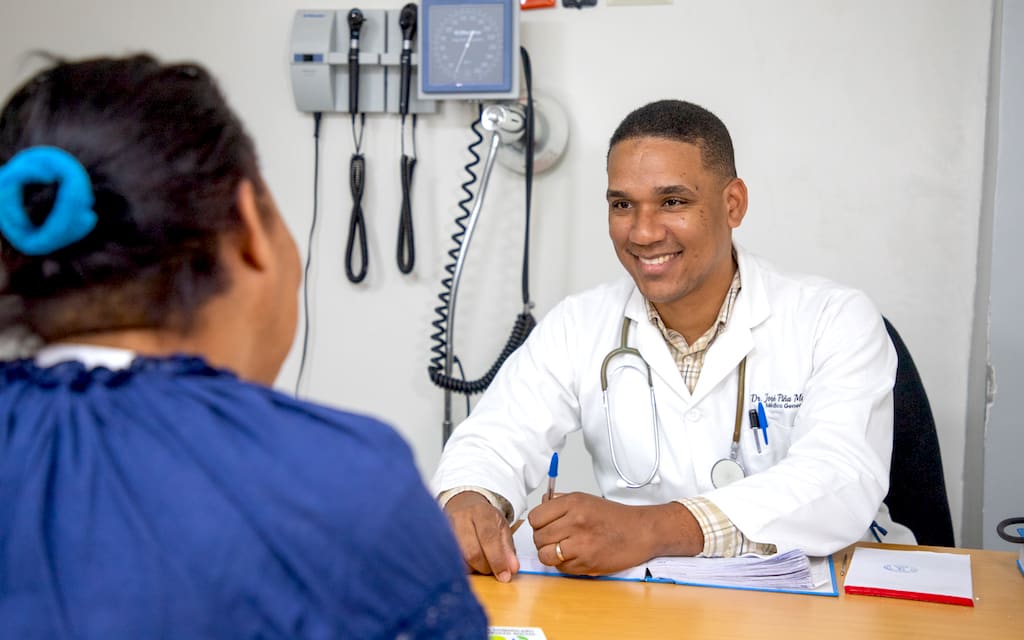 After graduating from medical school, José had two options; he could stay in Santo Domingo and run a successful clinic, or he could go back home and give back to the community that God had called him to serve.
His heart and calling were in San Juan, where his family and the love of his life, fellow doctor and Compassion alumnus, Yaneli, were.
José went back to his hometown, proposed to Yaneli and started his first job as Medical Assistant of Hospital Road Care for the Civil Defense of the Dominican Republic.
On top of his new work, José is secretary for a health movement in his province and hosts a health segment on a local TV station.
Together with his wife, Yaneli, José does medical missions, bringing health and the hope of the Gospel to impoverished areas of their province.
"Compassion gave me the best things I've ever had. They gave me love, hope and the opportunity to dream and overcome. Because of Compassion, I met the most beautiful woman on the planet, my wife, and now I am enjoying the fruit of our love: our daughter, Sofia Arlette," says José.
José is confident that he broke the cycle of poverty. He knows it because his daughter doesn't need to be registered and his family can sponsor a child of their own.
"After I graduated from the centre and high school, a man from the neighbourhood told me something I will never forget. He said, 'You walked in the mud but didn't get dirty.' He meant that even though I grew up in a corrupt neighbourhood, I broke the cycle of poverty. The evil didn't contaminate my heart."
____
Sponsorship helps children break the cycle of poverty, and become difference makers in their own community. Will you lift up global difference-makers like Dr. José Piña in prayer this week, as they fight for the health and safety of children in poverty?
Words by Yrahisa Mateo and Laura Phillips