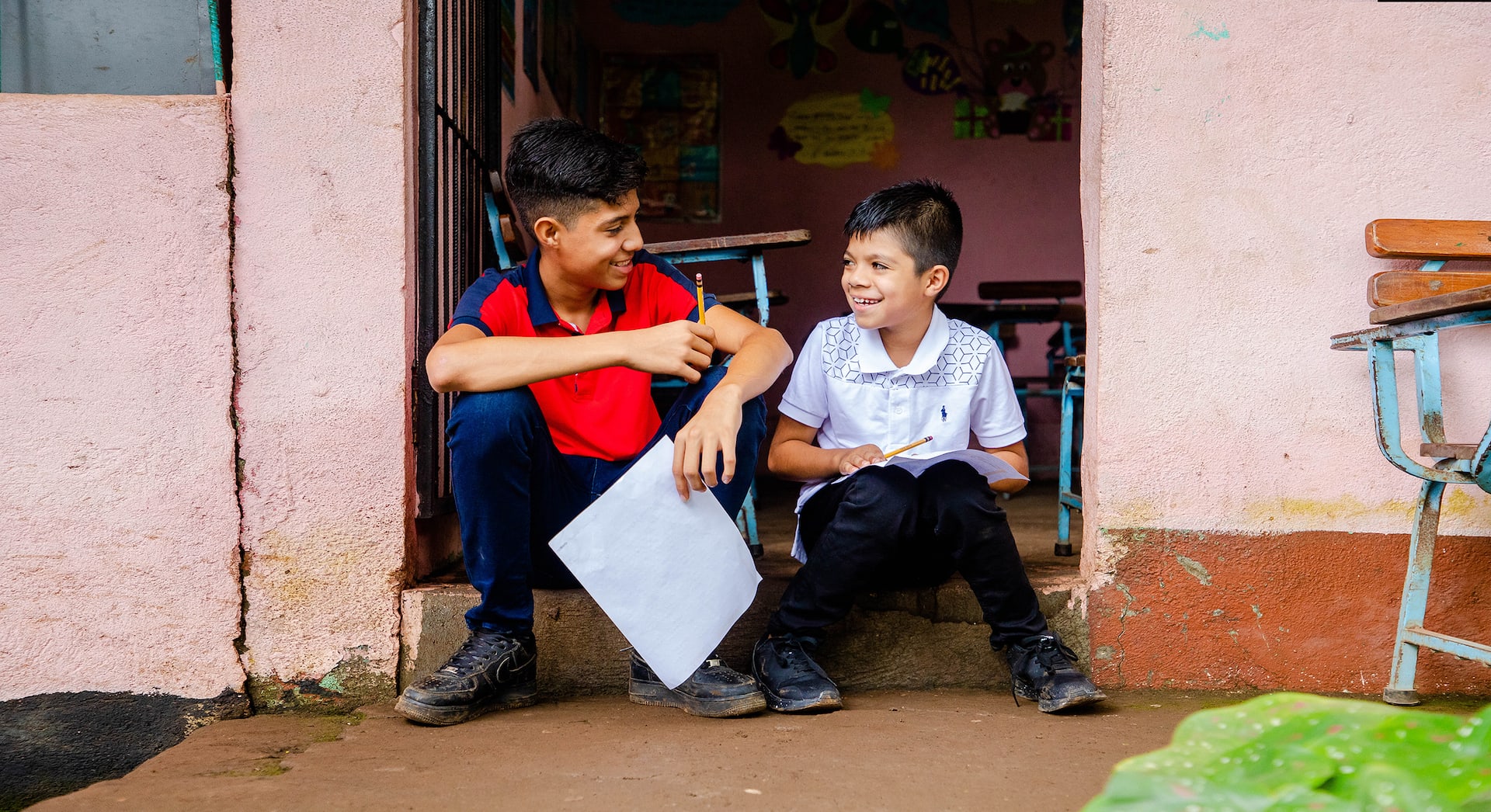 Holman and Joseph walk along the narrow dirt road on their way home from school, Joseph launching himself over puddles as his brother shakes his head and grins. While not close in age—Holman is 15 years old, and Joseph is eight—the two brothers have a bond that runs deep. They share a determined mother, a hardworking father, a love of their Compassion centre days and a growing faith in Christ.
They also share a sponsor.
Holman was eight years old when Compassion partnered with a local church in his rural community in Nicaragua. A few months after he was registered, he learned he had a sponsor—and shortly after that, he received his first letter. His sponsor shared about his life and his faith journey and encouraged Holman and his family. He wrote regularly and always signed off the same way: with a Bible verse for Holman to read.
"My sponsor would always tell me to seek the Lord first, then He would help me with everything else," says Holman. "He would repeat in every letter that believing in the Lord would help me reach my goals."
Five years later, Joseph was registered, too, and the family was delighted when Holman's sponsor chose to support both brothers. It became a favourite activity to sit down as a family and read their letters aloud, then look up the Bible verses together.
"As a mother, their sponsor has supported me in helping my children's spiritual life grow every single day," says Francis, Holman's mom. "[He] always motivates them to study the Bible and let the Lord into their hearts. They listen to him, and that has changed their lives."
Clinging to hope 
The boys were thriving at the centre, growing in their faith and relishing each new letter, but their home—the physical structure—was becoming unsafe.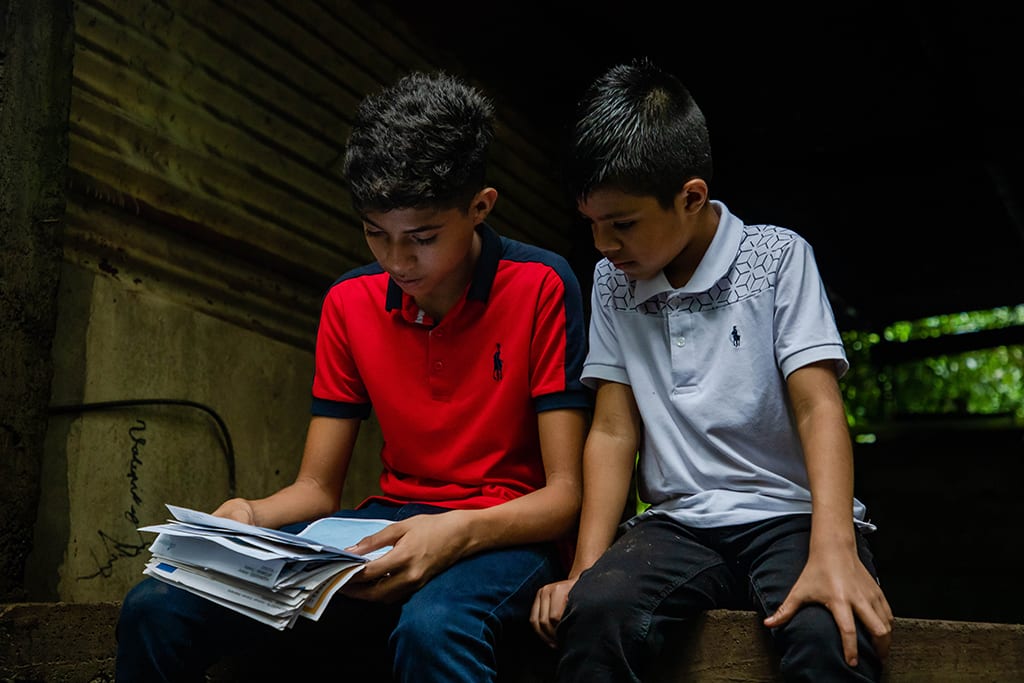 The roof had begun to leak heavily. Their property, next to a river that rose ominously during the rainy season, needed a fence to protect the children from its crumbling banks. With job opportunities thin on the ground and drastically rising food prices, there was no way for Francis and her husband to save for the supplies needed to make their home safe again. They could barely cover their basic expenses, even with the financial support from the boys' sponsor.
Francis was reaching a breaking point.
"I prayed a lot for the Lord to help me, but sometimes I found it hard to believe we would be able to make it out of this situation," she says. "In my most desperate moments, I thought about not sending them to school, but I knew I couldn't do that. I had to send them to school even if it meant going without food for a few days."
The situation was bleak, but every letter the boys unfolded was a penned reminder of God's grace. Their sponsor would encourage them to keep their faith. He'd remind them that God had great things prepared for them. When all seemed impossible, those words of encouragement were an anchor of hope for the family.
"I like the Bible verses our sponsor sends us," says Joseph. "They're really special to me because they remind me that God is with us, and He works miracles when we least expect it."
One of those miracles arrived in the form of a phone call from Erika, Director of the Compassion centre where the boys are registered. The boys' sponsor had sent the family a financial gift—one that would allow them to buy the supplies needed to repair their home and build a fence to keep the children safe.
"That was a blessing that I never expected," beams Francis. "But it reaffirmed what the letters always said—to keep my faith in the Lord, to trust in His love because He would provide."
Words to live by 
With their home safe to live in again, Francis and her husband can now focus on saving for food and education—something their local church is passionate about. The centre provided Holman and Joseph with all the supplies they needed to stay in school, and with their sponsor's support, Francis has been able to provide lunches for the boys to take with them—without skipping meals to make it happen.
"I feel blessed because these gifts help me fulfill our day-to-day needs. And [the boys'] sponsor motivates them to continue going to school and reach their goals," she says. With that encouragement on his mind, Holman enrolled in a vocational training course in computers offered at his Compassion centre.
"I learned a lot!" he grins. "I always remember my sponsor's words telling me to study and keep pushing forward with my education… that education was the key to success. He always says to finish school and put all my future plans in God's hands."
Every day, Holman and Joseph pack their books and lunch and head off to school, ready for a day of learning. The lessons they learn at school will reinforce the one core lesson they know to be true from the letters they have read over and over again: that God works through all the details in life—even through the words written by a kindred friend halfway across the world.
____
Ready to write? Connect with the child you sponsor today!
Field reporting and photography by Junieth Dinarte.