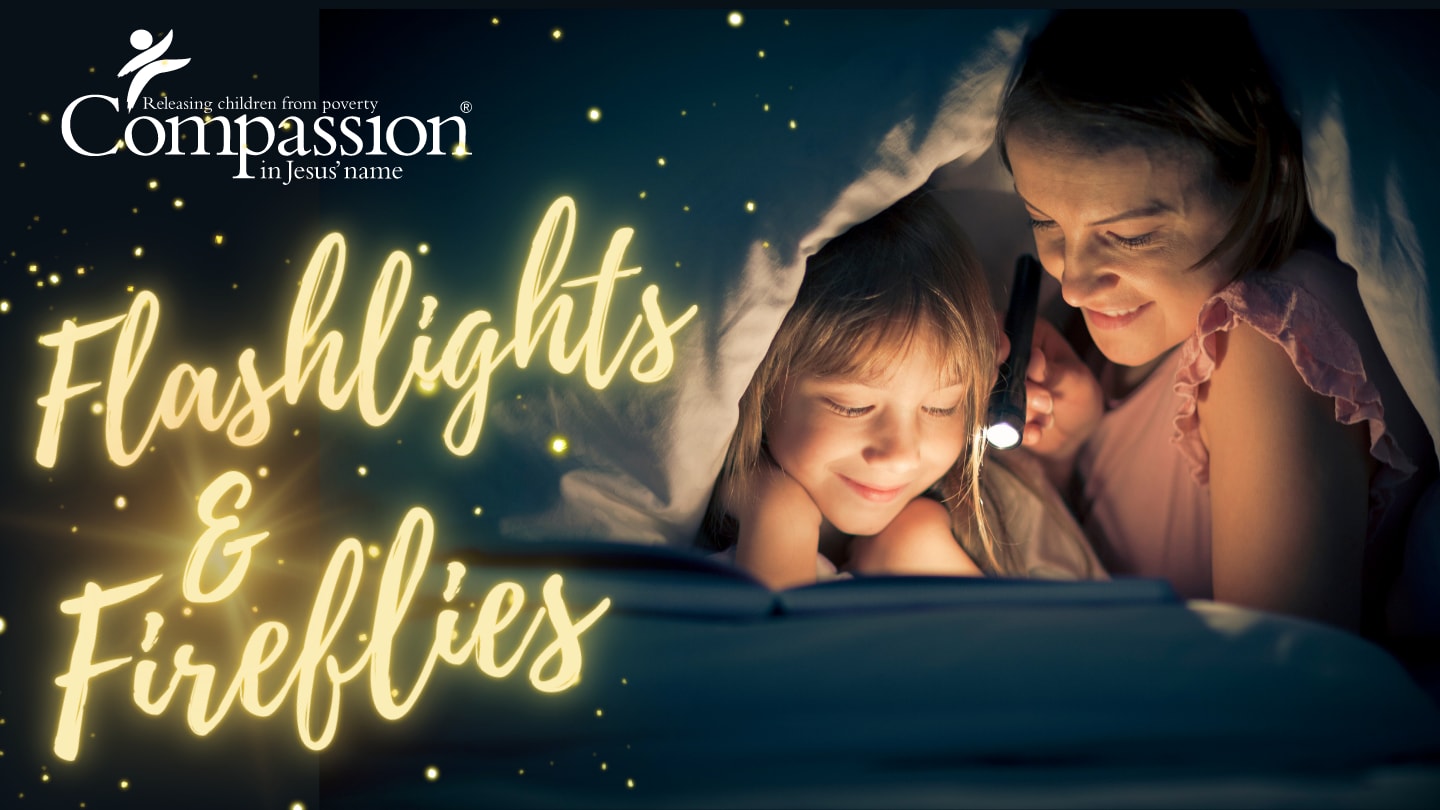 Our new summer YouVersion devotional for kids and families, Flashlights and Fireflies, is now on the Bible App!
Download this devotional as a printable PDF!
What's better than watching fireflies on a warm summer night? Making our own light with flashlights, of course! We might not always have flashlights to shine in the darkness, but when we have faith in God, that faith can shine just as bright and affect everyone around us!
Not sure? Just check out these five amazing stories of kids in the Bible who had faith that changed everything! God did amazing things with their faith—even the grown-ups around were changed! Jesus said that kids' faith is an example to grown-ups. Why is that? There are lots of reasons, and we'll explore them together in this Bible adventure!
How do you find it?
You can access the devotional on desktop or mobile by visiting this link.
You can find it directly in the app by searching for "Flashlights and Fireflies". Just look for this image in the Bible App: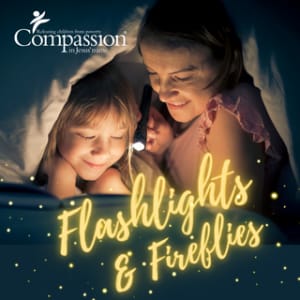 Plan description: This five-day reading plan is perfect for families at bedtime or summer vacation! Jesus said that kids' faith is an example to grown-ups — why is that? Together we'll discover how the faith of five kids in the Bible shone brightly even in darkness and how that faith in God changed everything! (For kids aged 4-9 and their grown-ups)
Check out all Compassion Canada devotionals currently available on the YouVersion Bible App!