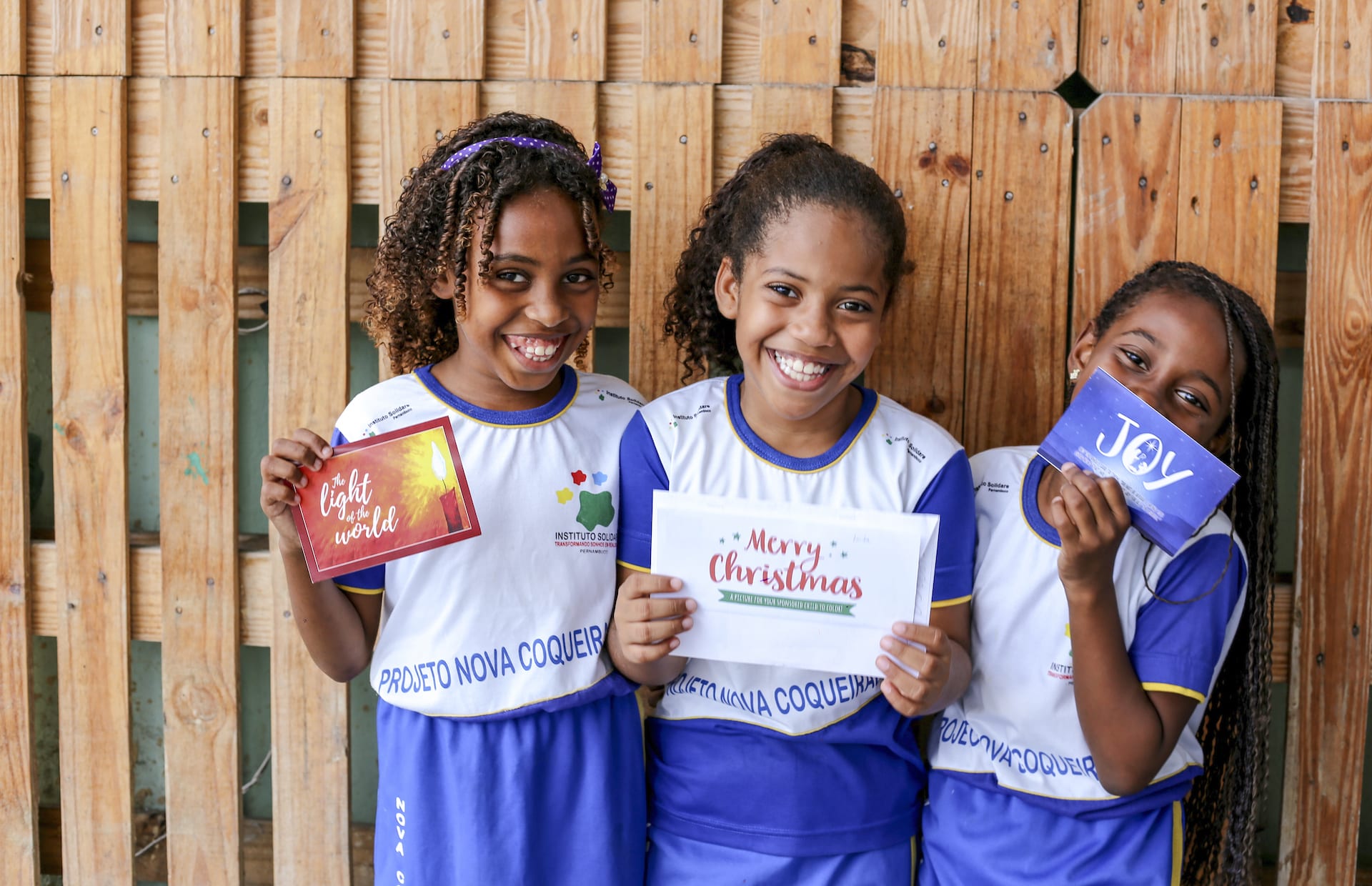 In this post:
What your letters mean to the child you sponsor.
Tips to write a great Christmas card.
How to pray for your sponsored child as you write.
One of the most amazing aspects of sponsoring a child with Compassion is the way you get to speak courage, hope and love into their life. Your messages mean more than you can probably imagine.
Maria, an 11-year-old from Peru, turned to her sponsor's letters for hope and encouragement when her father walked out on the family. Reading them, she felt valued and loved when her circumstances told her otherwise.
"It takes one word to turn a child's life around. It could just be, 'I am praying for you. God is watching over you. I believe that you can make it. I am there with you.' These words stick in the minds of children and give them the energy to always do their best because they know a sponsor out there supports them. Out of this, they will have the hope that the future holds a lot for them." –Padmore Baffour Agyapong, National Director, Compassion Ghana
If you haven't written in a while, a Christmas card is a perfect place to start! Here are a few tips to write a great Christmas card to your Compassion child.
1. Share the Christmas story and what it means to you
Guide your sponsored child to the story of Jesus' birth as the place to find the source of true meaning and joy in this season. Here are a few places in Scripture where you can start:
"For to us a child is born, to us a son is given, and the government will be on his shoulders. And he will be called Wonderful Counselor, Mighty God, Everlasting Father, Prince of Peace." Isaiah 9:6
"But the angel said to them, 'Do not be afraid. I bring you good news that will cause great joy for all the people.'" Luke 2:10
"Glory to God in the highest heaven, and on earth peace to those on whom his favour rests." Luke 2:14
Don't just stop with telling the story—talk about what it means to you!
One of the most powerful ways your Compassion child will have the opportunity to hear the gospel is when you share your personal experience of it. Christmas is the perfect opportunity to do this. Tell your child how the gospel message has transformed your life—how, when we fall short, God offers us His free grace when we put our faith in Him!
2. Share life updates
Children in Compassion's program are curious about what their sponsor's life is like! Take this opportunity to share some highlights from your year. The big things are great—like new jobs or school years, a big move, weddings, vacations and anniversaries. But the little things are meaningful too! Tell your Compassion child about what your family did this summer, your favourite thing about school or work, or a hobby that you recently picked up.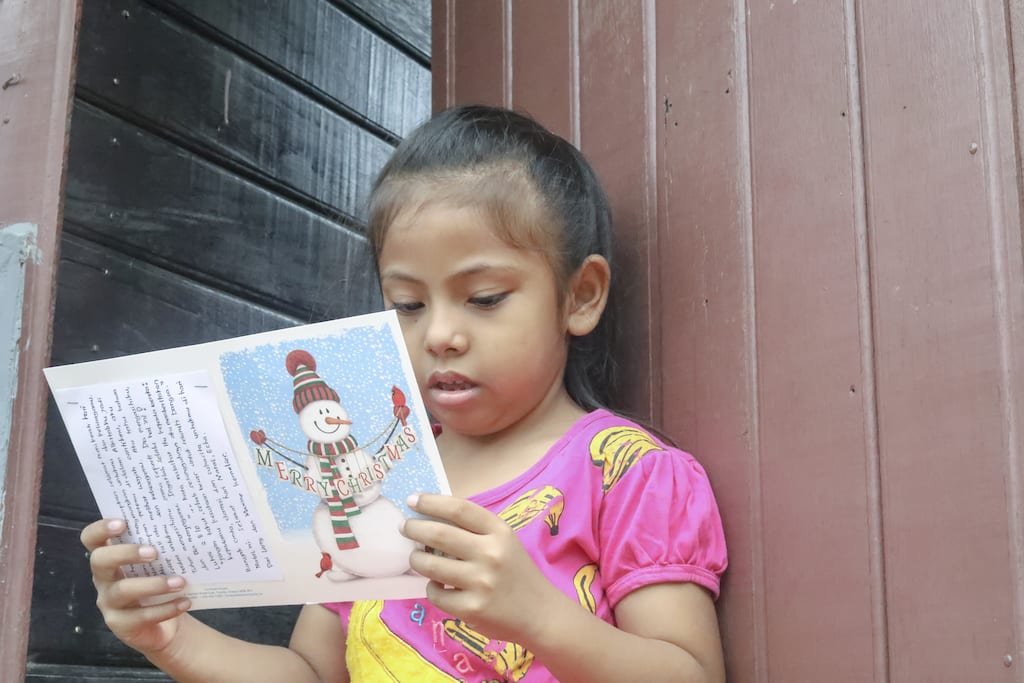 3. Encourage
The simplest things often mean the most—and can have lasting impact on a child's outlook and motivation. Here are a few ideas of encouragements to give your child:
We love you.
Jesus loves you.
We are praying for you.
God is good, and you can trust Him.
You matter—you are valued by us and by God!
4. Include a family picture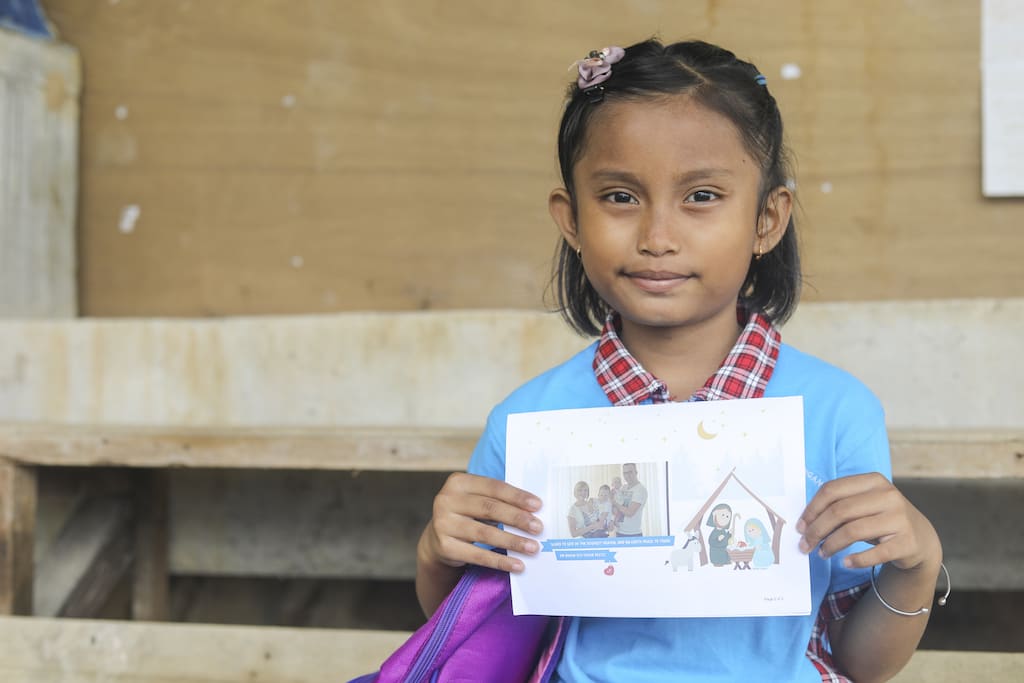 Kids love to get pictures of their sponsors! If your family has taken a picture for Christmas, send it to your Compassion child. Often, children look at these pictures as they pray for your family.
5. Pray
Use writing a Christmas card as a reminder to pray for your Compassion child and their family. You can pray that in the Christmas season and coming New Year, they would experience more of God's love for them. Then, in your card, let your Compassion child know you are praying for them! It can be something as simple as, "I am praying that you and your family experience God's love, joy and peace this Christmas and in the New Year."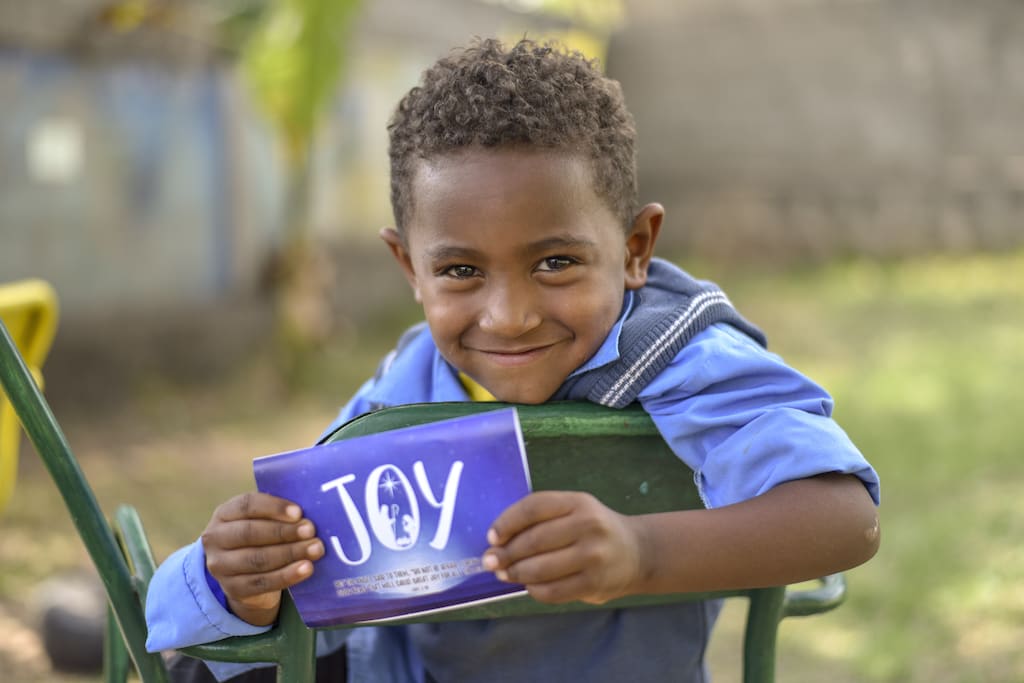 6. Write online
We know the Christmas season can be busy, with a lot to get done. Send a card quickly and easily through My Compassion.
Written by Amber Van Schooneveld, with Alyssa Esparaz