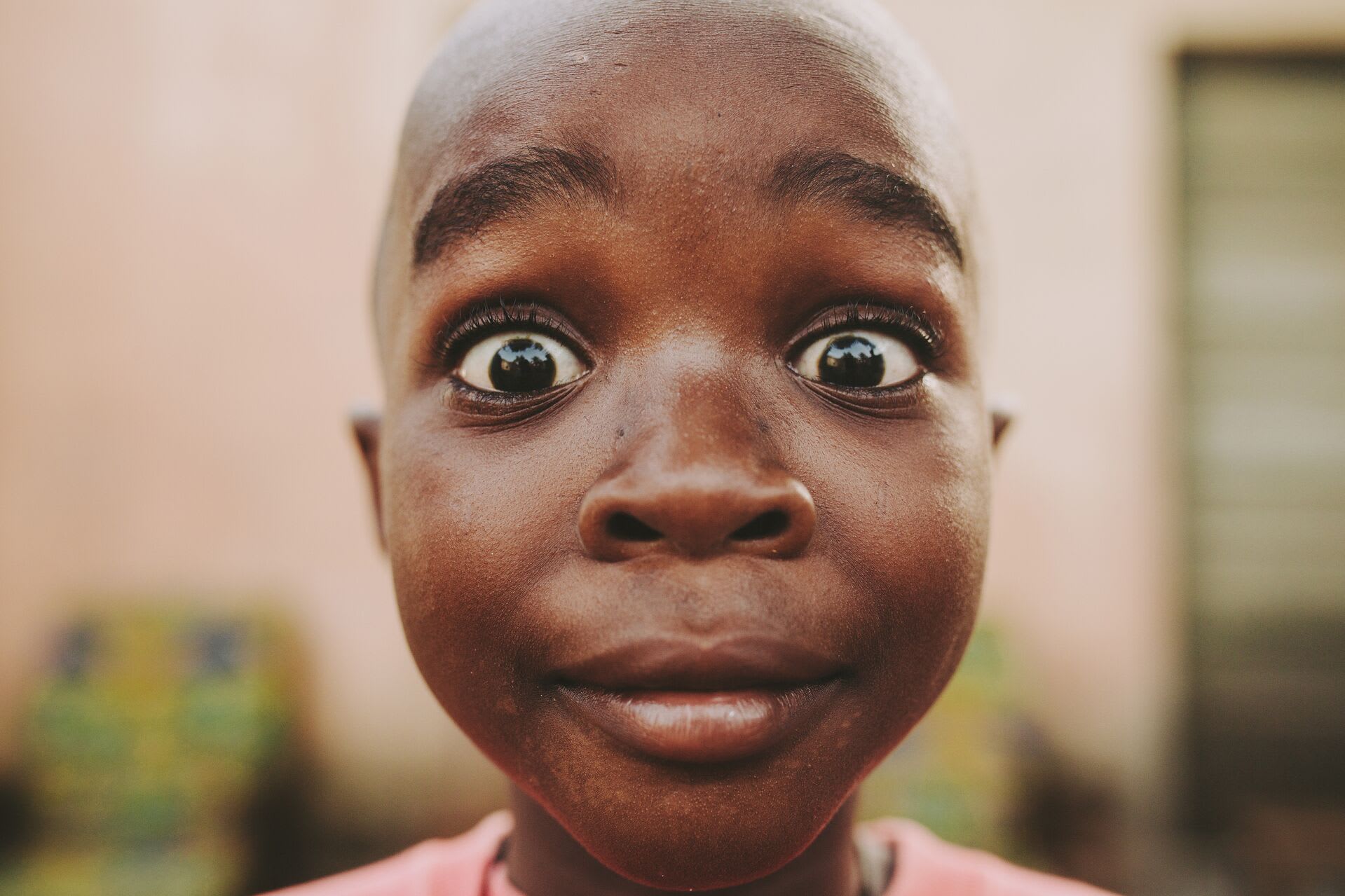 When it comes to child sponsorship, there is no shortage of questions and misconceptions about its effectiveness and ethics. We've heard every question in the book! And honestly—we get it.
Committing to a relationship with a child across the globe is not something you want to do blindly.
In this day and age, when we are receiving sales pitches through ads on our phones and TVs, from our morning commute the work until we get into bed at night, it is understandable—even healthy—to hold a little bit of cynicism. It's healthy to ask questions about the ministries you trust with your time and money.
At Compassion, it's our commitment to be transparent with every part of our ministry. And that includes addressing questions and misperceptions. We are partners and friends in this work of alleviating poverty, so we always invite your questions and concerns!
So, in the spirit of transparency, we want to address some of the biggest myths related to writing letters to your sponsored child.
Do any sound familiar?
____
Let us know in the comments below if we've answered your question, or if you have others you want to ask us!
____
Myth #1:
"Matthew 6:1 says, 'Be careful not to practice your righteousness in front of others to be seen by them. If you do, you will have no reward from your Father in heaven.' By writing letters, am I flaunting my generosity?"
In short? Absolutely not. Many supporters feel that if they communicate with their child, they are setting themselves up to be an idol to their sponsored child and their family, flaunting their generosity. In reality, many sponsored children express that they wish their sponsor would write them more! Many kids, like 9-year-old Bemnet from Ethiopia long to hear more from their sponsor.
Bemnet is soaking up every bit of letter writing day, hoping his sponsor will write him soon.
"I have received two letters from my sponsor. I wish very much that he would write me more and tell me stories about himself," says Bemnet.
Just like our faith, we believe sponsorship isn't transactional, but relational. Building relationship through letters is one of the core ways we can help children know they are known, loved and protected. Writing is not flaunting. It's ministering!
____
 Myth #2:
"My sponsor child is happy to just get money every month. They don't care if I write them or not."
Contrary to popular belief, receiving a letter from a sponsor is the highlight of many kids' months! Of course, every sponsored child is beyond grateful for the funds that enable them to attend school, learn more about Jesus, receive healthcare and much more, but having a connection with someone on the other side of the globe is just as big an excitement.
Just ask Godwin!
"My sponsors write about two or more letters to me in a month. If one month passes without me getting any letter from them, I feel that something might be wrong. So, I pray for them and then they write," Godwin says.
Letter day is a definite highlight for the kids at Godwin's centre. Even though not every child gets a letter every week, everyone celebrates!
____
Myth #3:
"Sponsorship and letter writing are paternalistic. By sending money and writing to them, it's like I'm trying to put myself above them or replace their parents."
When people talk about paternalism in aid, they're referring to a top-down approach to helping others: those with the resources decide what's good for those without resources and impose their ideas on a community, causing those being helped to feel helpless. 
Compassion strives to avoid a paternalistic approach by partnering with local churches. We look for churches who already have a similar vision to ours who know the needs in their communities and are already reaching out to the vulnerable children among them.
One of the primary criticisms of paternalism and aid is that it creates dependency, rather than helping people out of poverty. That's why Compassion's sponsorship isn't focused on just handing out material things. Instead, we focus on equipping children to grow into adults who will be able to support themselves and be responsible members of their community.
Many sponsored children consider their sponsors to be extended family—like godparents—and call them "auntie" and "uncle."
We continue to educate our sponsors and sponsored children in such a way that these relationships aren't based on unhealthy paternalism, but on deep mutual love and respect.
____
Myth #4:
"The letters I get from my sponsor child sometimes sound vague and are always the same. It's probably not even my child writing the letters."
This myth could not be further than the truth! Each letter you receive from your sponsored child is from their hands, every single time. But to understand some of the quirkiness that may sometimes pop up in your letters, context is key.  It's critical that we understand the context that letters are written in and the cultural differences at play.
At Compassion centres across the world, letter writing sessions are held every few months. During this time, staff write a list of letter prompts or letter samples to help the kids begin writing. It's likely that your sponsored child excitedly took your last letter home to show their friends and family, and then stashed it in a special place. In this case, they might not be able to remember your questions and will rely heavily on the suggestions, which can make the letters sound unoriginal or even scripted.
Another thing to remember is that letter writing isn't always easy for children. In many countries, letter writing isn't customary. You could likely be the first and only person your sponsored child has ever written to! In some cultures, it's uncommon to discuss personal things like hopes, dreams and even daily life. Your sponsored child may keep their letters quite general because they don't think their daily life will be interesting to you.
So, don't be discouraged. Recognize the different contexts you come from. Know that your letters are treasured deeply by your sponsored child. To help build rapport with you sponsored child through letter-writing, check out these helpful tips.
____
Still have some unanswered questions about your sponsorship? Not to worry. We're here to answer. Check out our Sponsorship Question Cheat Sheet to find more answers to your burning questions!