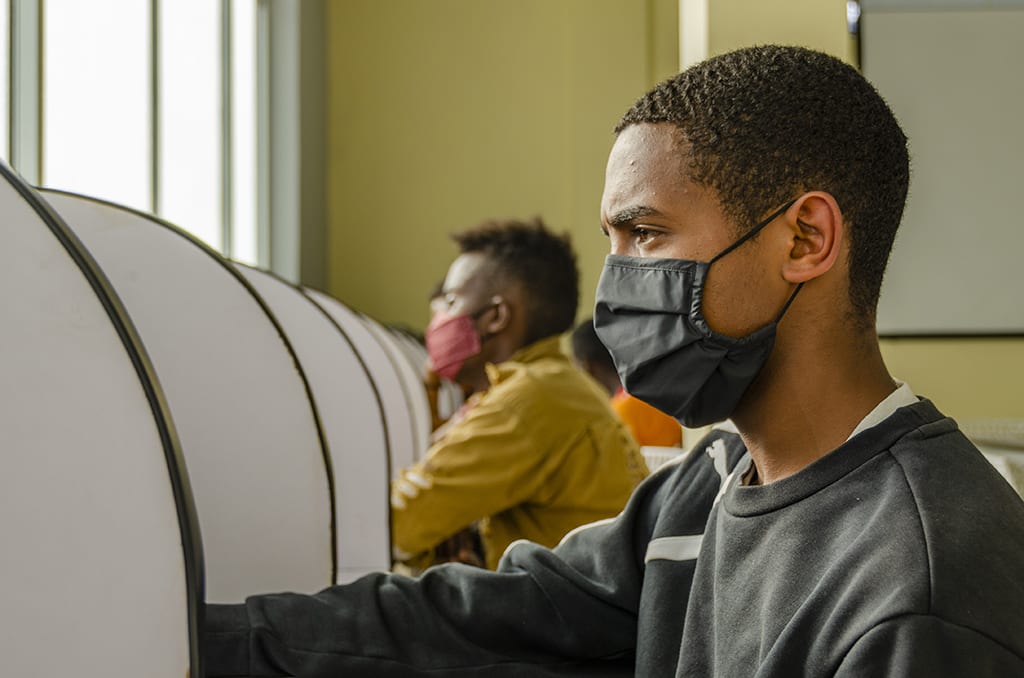 Remote learning.
Those words can stir up a lot of emotions these days. And while there are a lot of great memes that show the realities of remote learning from a humorous angle, most of us agree that learning from home isn't often funny. In fact, it can be downright difficult.
This holds true for the communities where Compassion works, too—but for very different reasons.
For 18-year-old Fuad in Ethiopia, taking his final exams was the culmination of years of hard work, extra tutorial classes and hours spent studying at the local library. As in many African countries, the National Exams in Ethiopia are life-defining for students. Everything leads up to them, and everything seems to depend on them. Graduating with a high exam score is seen as the only viable escape from poverty.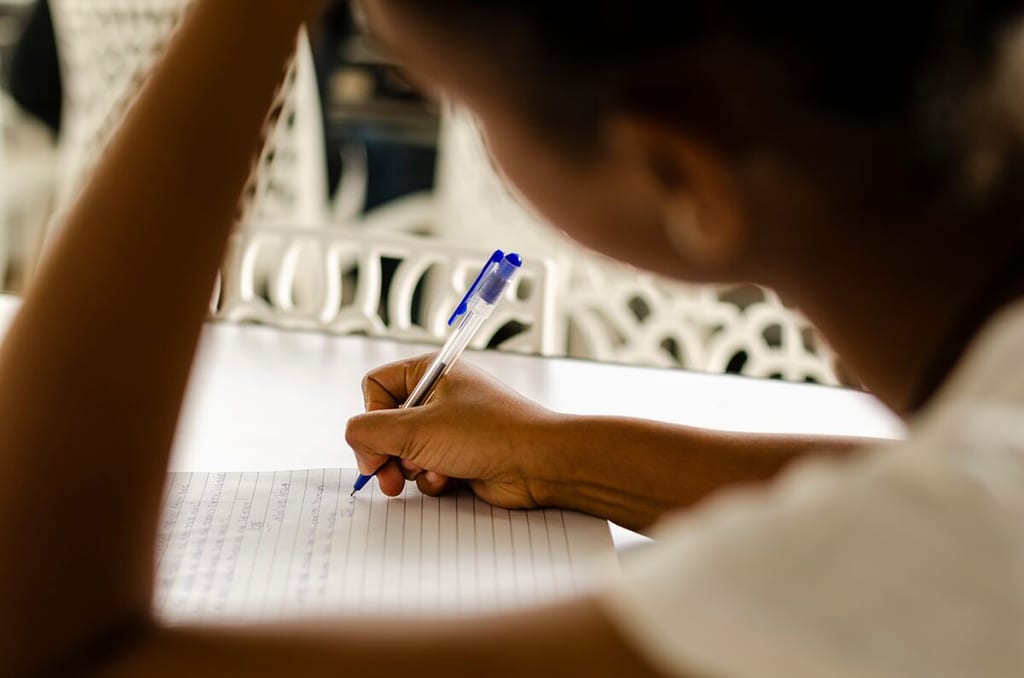 Two weeks before Fuad would take his exams, the schools were shut down due to COVID-19.
Two out of three children globally don't have access to internet at home—the vast majority in lower-income countries.
He hoped to continue studying until classes resumed and exams were rescheduled, but he lacked the resources at home. The libraries were closed. And when rumours began swirling that the exams could be cancelled altogether, Fuad lost hope.
"It was a very depressing time," he says. "I had given it everything. I was ready and well-prepared to score a result that would qualify me to study my dream field, economics. COVID-19 disrupted everything."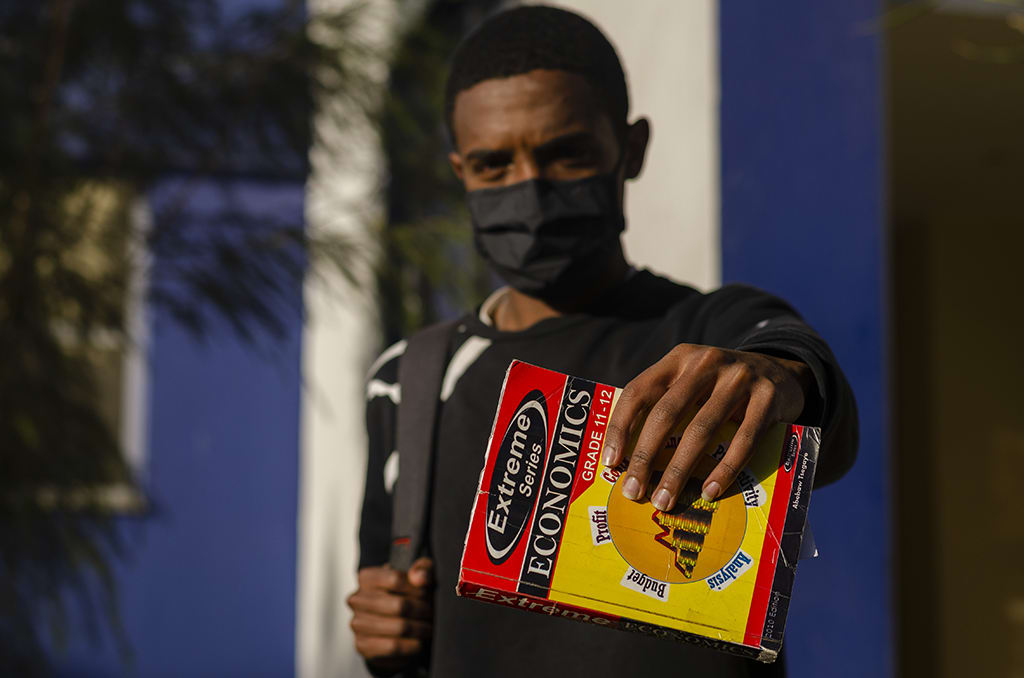 Disruptions like these can have serious impact. According to UN studies, it can take up to two years for students to get back to their previous grade level after a long disruption. Because of COVID-19 related shutdowns and the difficulties of accessing resources remotely, more than 1 billion kids worldwide are now at risk of falling behind, failing or dropping out entirely. And while online learning quickly became the default platform for most countries, two out of three children globally don't have internet access at home—the vast majority in lower-income countries. And only one in four children can access internet with enough stability to make it a plausible solution.
Thinking outside the box
But it isn't all bad news. Innovative thinking across the globe has led to new and exciting ways to reach children with education this past year, especially those in rural or low-income areas. And continuing to think creatively can help schooled children recover from a disrupted education and provide unschooled children with better overall access to learning resources.
For example, Mexico expanded on an existing TV program that has supported secondary students in rural areas since 1968. After the initial lockdown in 2020, Bangladesh began a daily TV program called "My School at My Home" for students grades six to ten. Ethiopia, Kenya and Rwanda, among others, made lessons accessible for a variety of grade levels through radio programs played over several networks every day.
Compassion staff also had to get creative. With the church's programs also closed down, kids would not be able to access their school lessons or classes at the centre. Hosting classes via zoom, dropping off printed paper resources to children's homes, inventing crafts and science experiments using recyclable materials and holding one-to-one lessons via telephone are just a few innovative ways Compassion's local church partners have been able to strategically bring education to the kids in their care.
Fuad's Compassion centre was no different. While tutors kept in close contact with the children, the centre itself was undergoing a transformation—creating and furnishing a fully-equipped resource centre complete with study material, a library of books and a computer lab. Staff wanted to create a space where kids could connect, learn and grow together once they could return to the program.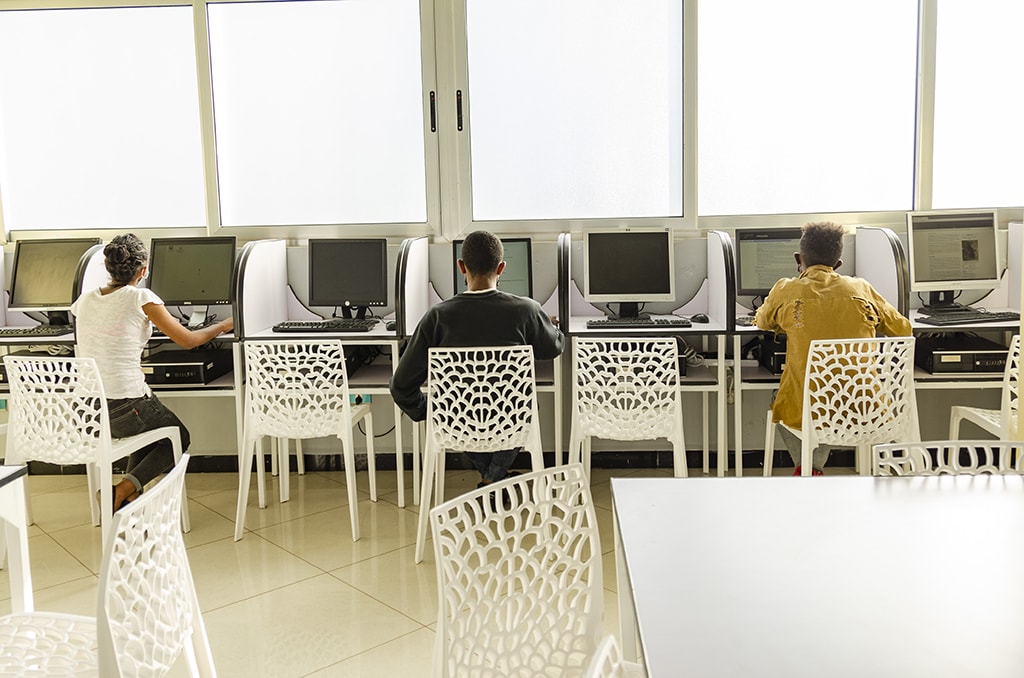 They finished shortly before the government loosened restrictions and announced a new exam schedule. Schools and libraries weren't operating just yet—but by following careful procedures, students could access their new resource centre.
"The centre staff encourage me to aim high and provide everything I need along the way."
– Fuad
"The timing was simply perfect," says Fuad. "I was worried about where I could go to study as the school library was not accessible. The fact that I can access previous exam papers is the highlight of this library because it is impossible for me to access these anywhere, not even at school!"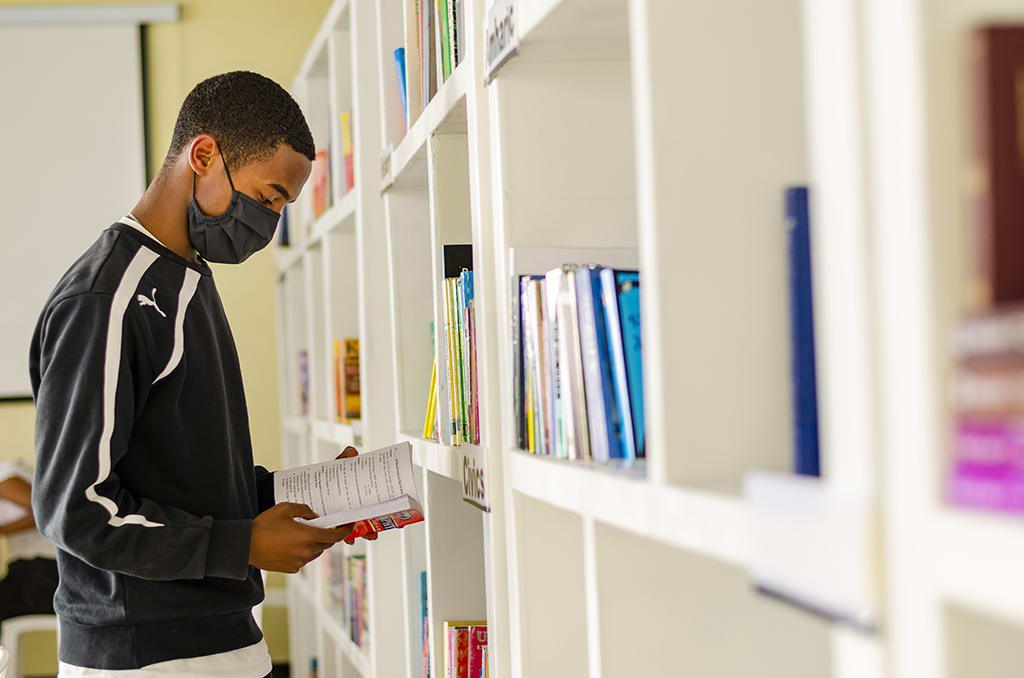 With the limited time they had, students returned to their Compassion centre and made good use of the new library and computer lab as they prepared for the national exam. For others not taking their exams yet, it provided a beautiful safe haven to reconnect with others and dream of the future.
"Reading books in a quiet environment like the new resource centre helps me refocus," says Hana, another student in the program. "Whenever I feel overwhelmed, coming to the centre and reading different books calms me down. I have also started studying for my 11th-grade classes. This place has given me back the normalcy I desired so much."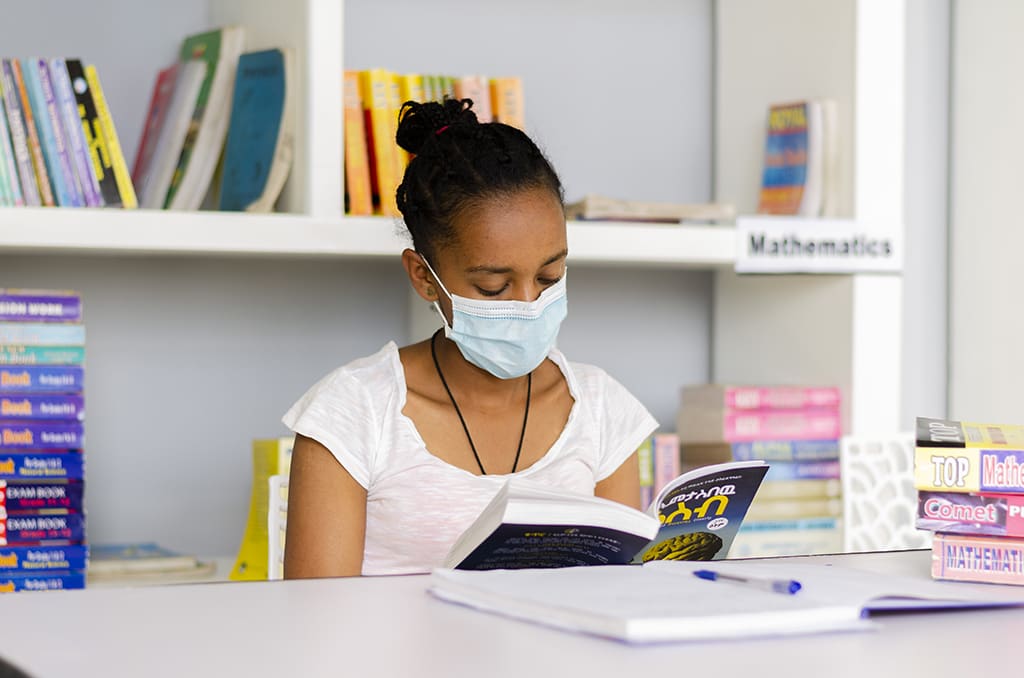 "I feel privileged to have people who make sure I have everything I need to be successful," says Fuad. "The centre staff encourage me to aim high and provide everything I need along the way."
____
Help more students like Fuad access online learning resources with the gift of a computer lab!
Field reporting and photos by Tigist Gizachew