"My name is Felix and my mother lives with HIV. Life in our home is difficult. When my siblings and I go outside during the day, my mother watches us leave from the doorway. She does not like to go outside. She says she feels ashamed. She tells us she would like to work to provide for us, but she is scared of how people will treat her. Some nights, we all go to bed with empty stomachs. We don't have much clothing to dress ourselves; no soap to wash ourselves at the end of the day."
___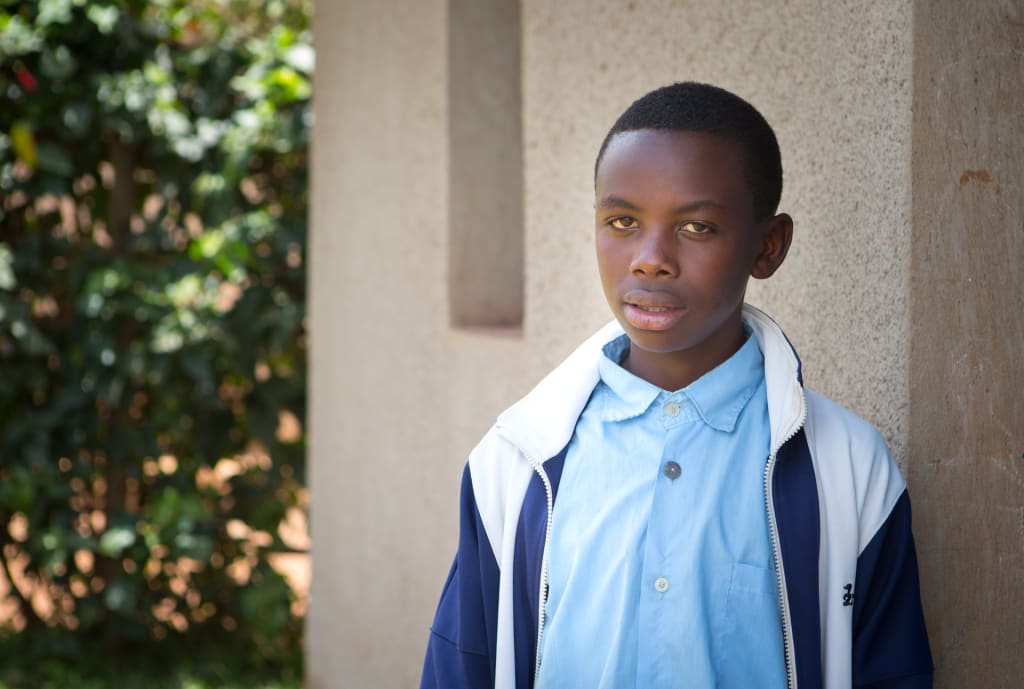 Felix's mother Freya (not her real name) is just one of the many parents in Rwanda suffering with their family from the destructive effects of HIV-related poverty and the Rwandan Genocide of 1994.
The genocide deepened the extreme poverty of the people—with many having their possessions looted and their homes burned or confiscated. Others were infected with HIV in the genocide and cannot get back to stability. The ripple effects of 1994 are still felt by every person in the country.
Here are the facts.
___
Rape and HIV were used as weapons in the Rwandan Genocide.
During the Rwandan genocide of 1994, around 250,000 to 500,000 women and girls were systematically raped as a tool of war. Sexual violence was used to destroy a person's dignity, leaving physical and emotional scars and affecting their families and communities. It was a way to terrorize, overpower and destroy.
After the genocide, those affected by rape often fled or were cast out of their communities. Many who were victimized were doubly traumatized when they discovered they'd been infected with HIV. Many also gave birth to HIV-positive babies. Years after the genocide is over, people continue to suffer, trapped within the prisons that HIV has left them in.
HIV tears apart every aspect of a person's life.
Today, there are about 220,000 HIV-positive adults and children living in Rwanda—that's nearly double the population of Prince Edward Island. HIV is a chronic disease that affects each area of a person's life—social, physical, familial, emotional and spiritual.
Many parents are unable to work and provide for their families because of the impact of HIV on their health. They sometimes spend their savings or go into debt treating symptoms of the disease. HIV paints a big red "X" on the foreheads of those living with it.
Some communities avoid HIV-affected families at all costs out of a false belief that the disease is contagious, or out of fear of associating with someone with a disease rooted in the social taboos of sex or rape. In some lower-income communities, like Freya's, HIV is seen as socially unacceptable.
But healing and reconciliation are bursting from the stables.  
Amidst the wreckage that the genocide wrought on millions of families across Rwanda, livestock has acted as an unlikely catalyst of healing for the country through what is called the Girinka Program Approach. Girinka translates to, "May you have a cow."
Started by the Rwandan government, the Girinka Program aims to reduce rates of child malnutrition and increase household income through access to milk—by providing suffering households with a cow. What's more, families pass on the firstborn calf to a neighbour, even across tribal lines—building solidarity and reconciliation in neighbourhoods that were torn apart by hate.
This simple yet effective model brings nutrition, employment, medical relief and community all with one cow—rebuilding all the spheres that were destroyed.
"Many families have benefited through the government's Girinka Program initiative. But there are still many families like Felix's who are suffering from HIV-related poverty."
Here are 4 ways a cow can empower a family:

 1. Health and nutrition
Cow's milk provides HIV-positive children and caregivers—like Felix's mom Freya—with the nutrition they need to take their HIV medication. Without proper nutrition, the medication will not work as it should.  A cow's milk is also a great source of fat and protein for Felix and his family so they don't need to go to bed with empty stomachs.

2. Fuel, fertilizer and floors
Having a cow in the backyard guarantees at least a few cow patties! Cow manure can be used to build a backyard garden, fertilize crops and help multiply the harvest—providing them with more nutrients and more produce to sell! Manure is also used as a source of fuel for fires and on floors of homes to keep bugs and dirt down.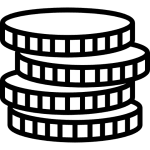 3. Income
Owning a cow opens up more than one avenue of income to invest in a hopeful future! Felix and his mom can sell milk for a regular income. When the cow calves again, they can choose to expand their herd or sell the calf, depending on their needs. They can also sell the manure for fuel or fertilizer.

4. Building community
Giving a calf to a neighbour is a way to rebuild trust and solidarity in communities. It's become part of the culture—you pass on your blessings to build community trust and lift other families out of poverty!
Many families have benefited through the government's Girinka Program initiative. But there are still many families like Felix's who are suffering from HIV-related poverty.
That's where you come in.
With a cow, imagine how Freya could provide for Felix and her other children, living with dignity. Imagine her stepping outside her door without the stigma of HIV because she is stronger, healthier and able to care for her family—and herself.
Picture Felix going to bed with a full belly—able to learn, laugh and grow as he was meant to—no longer wondering whether there will be food tomorrow.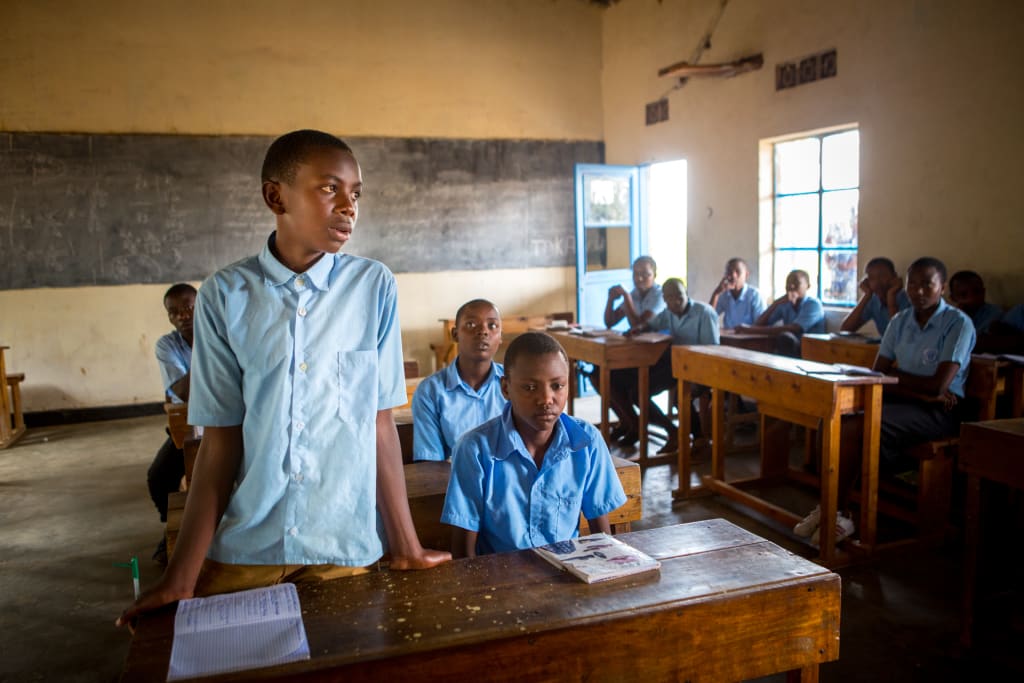 It can all start with a cow.
#PasstheMilk