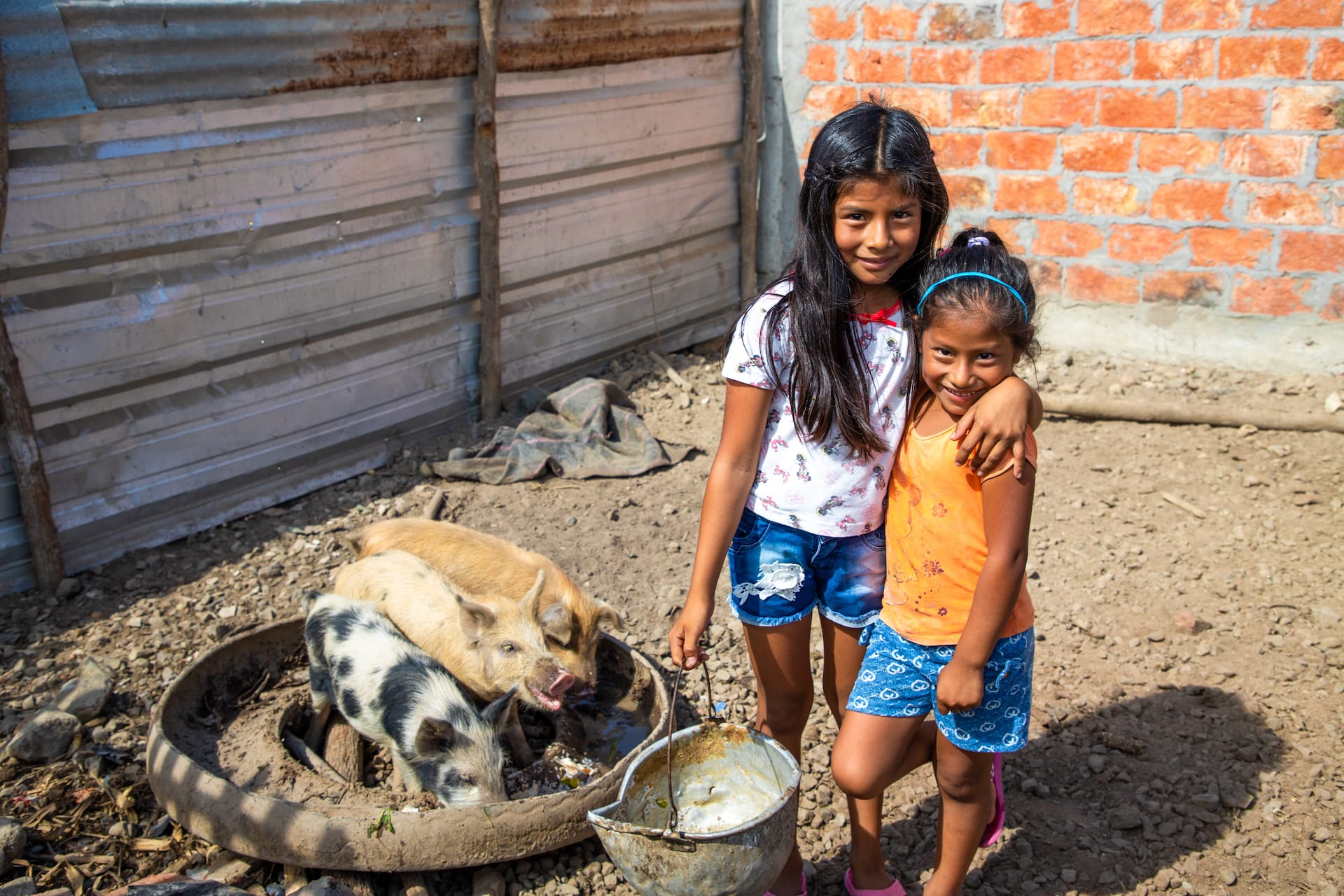 Every day, sweet sisters Genesis and Jazlen walk their family's pigs across the dusty, arid land of their community. They carry a bucket of food scraps for the pigs and watch over them as they feed on the town's plants and waste. They smile as the pigs make noises and roll around in the dirt. They giggle as they hold open their palms, hoping for a little tickle from a wet, pink snout.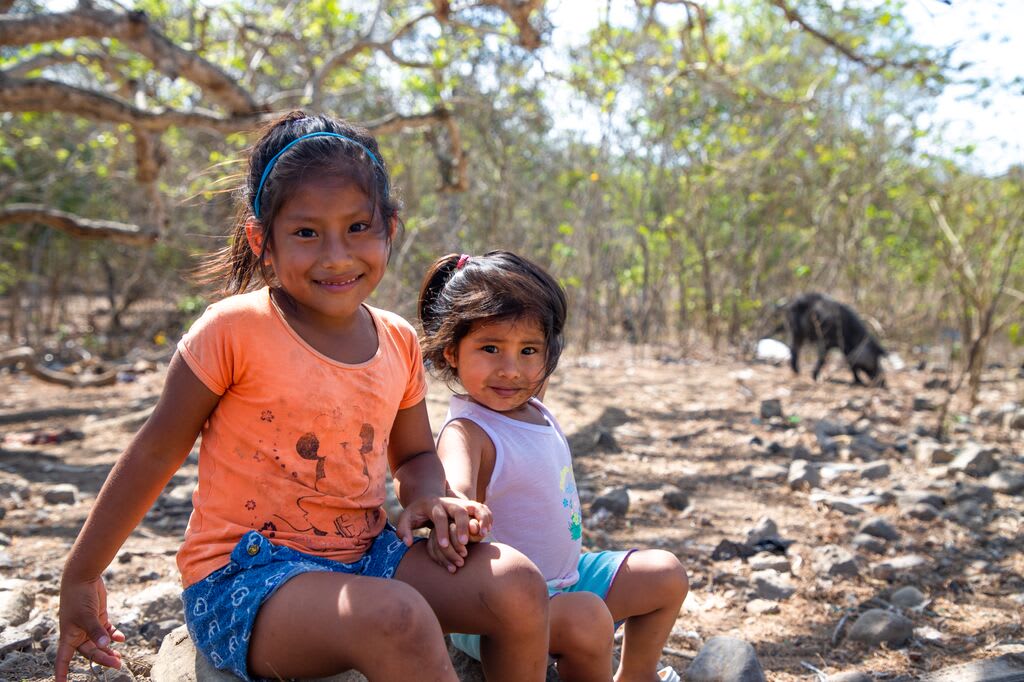 The pigs have given Genesis and Jazlen's family a new path forward since their livelihood was snatched from them by the COVID-19 crisis just a few short months ago.
Brickmaking as a livelihood, now gone
Genesis and Jazlen live with their family in the small town of Las Lagunas on the Ecuadorian coast, one of the driest areas of the country. It only rains a few days a year, and the land rarely produces fruit.
In this desert-like community, families earn a living by making clay bricks. It's a challenging, physically demanding job, where workers mix sand, clay and water to form a paste that is later baked into blocks.
To make large quantities of the bricks, families work for hours under the intense Ecuadorian sun. Often times, children will help their parents make the bricks before they are transported to other communities to be sold.
But when COVID-19 first reared its ugly head in Ecuador this past February, everything changed. The families of Las Lagunas were forced to stop manufacturing bricks. Restrictions on movement meant they could no longer transport the bricks to sell. Many families depend on brickmaking for their livelihood and now their income is cut off, including Genesis and Jazlen's family.
Without the resources to buy food and with the nearest town and job opportunities 45 minutes away, families struggled to stay afloat, to keep food on the table… to even imagine a way forward.
A curly-tailed, snouted solution
Compassion's local church partner, Misión Camino de Santidad, has supported local families in Las Lagunas for many years, including Genesis and Jazlen's family. The staff know the difficulties each family has faced since the pandemic hit.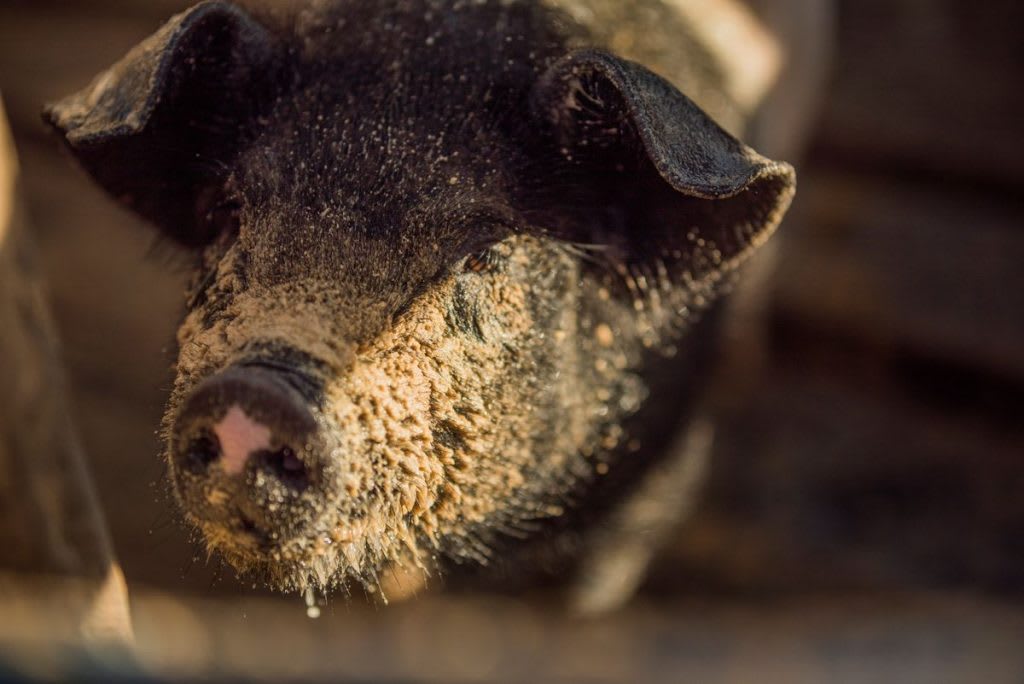 They have even been delivering food packs each day to help families keep their children fed and healthy. But Lead Pastor, Angélica, knew that the need for families to have sustainable income remained. That's when the idea came to her: the centre would provide families in their care with piglets to raise and eventually sell for an income.
The pig initiative aims to generate enough income so each family can buy more pigs and repeat the cycle of raising and selling the animals, improving the economy of the entire community and providing food and safety to the children of Las Lagunas.
"We want to help families because if families have the resources to buy food, the children will be well fed at home during the quarantine," says Erica, the Compassion centre director.
Today, the hopes and prayers of the staff at Compassion's local church partner have come to fruition! Families across the town are successfully raising pigs, selling them for profit and sustainably providing for their families each day. And, for families like Genesis and Jazlen's, they're loving every minute of it!
"I like to take care of my pigs and feed them because when they are big and fat my family can sell them and buy many more pigs," says Genesis.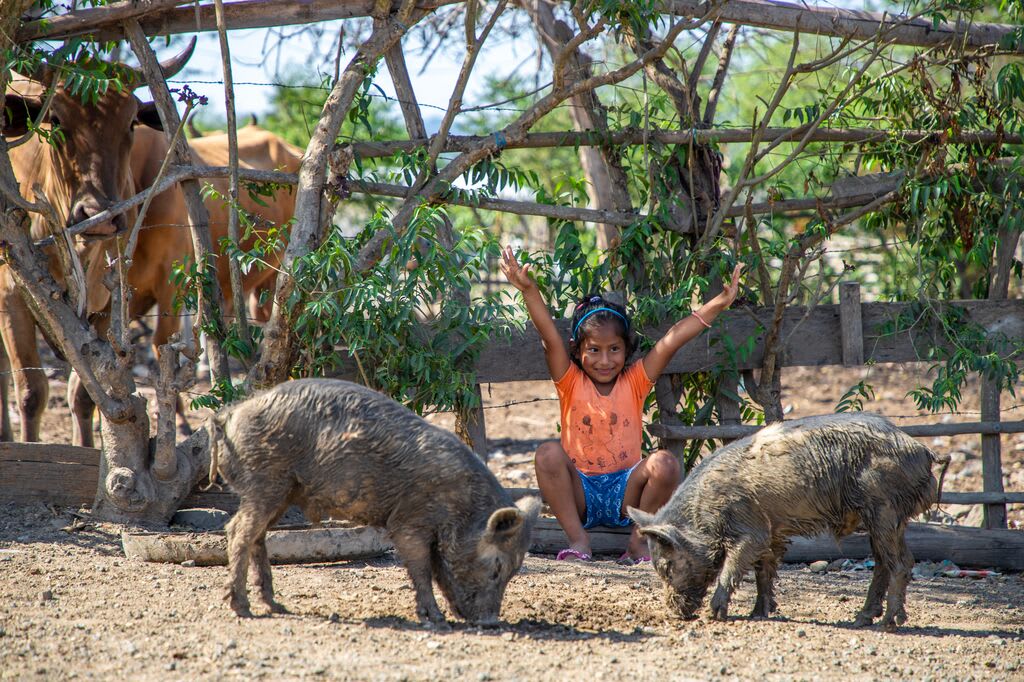 "I am grateful for Jesus and my church for the animals they gave me," says Jazlen. "I am protecting them and taking care of them so they can grow up healthy."
When activities resume at the Compassion centre, the church plans to provide families with the leftovers and food scraps from the program to help keep the pigs fed.
Thanks to the support of Compassion's church partner, families like Genesis and Jazlen's now have the opportunity to generate an income during the crisis. In the community of Las Lagunas, families can now endure the quarantine without losing hope.
____
You can provide the gift of pigs to families in poverty who have lost their income because of the pandemic!
Words by Nico Benalcazar and Laura Phillips.
Photos by Nico Benalcazar, Paul Brauns and Jaimie Thom.