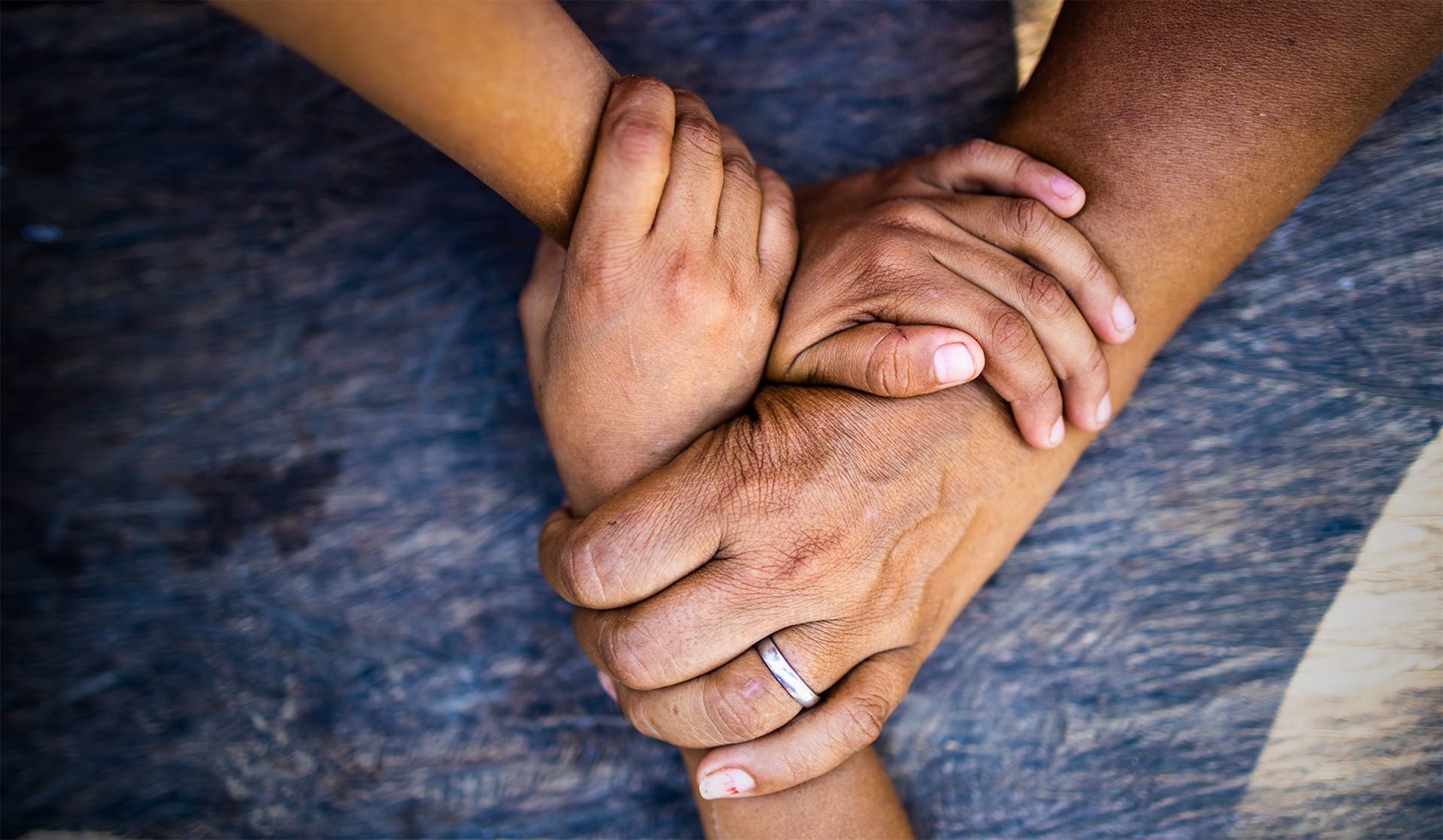 At Compassion, we're serious about child development and releasing children from poverty in every area of life: physically, cognitively, socially, economically and spiritually. Poverty is far-reaching and multi-faceted, and our approach to fighting it needs to be, too.
But a child's development doesn't happen in a vacuum. Stability and connectedness are woven into the very fabric of human nature, and family plays a critical role in providing both—especially during a child's formative years. The health of a child's home environment is as important to their development as their physical health is.
How does family influence a child's development?
Research* shows us that family has a profound impact on how we see and experience the world. That impact continues to reverberate throughout our lifetime. Families can foster a sense of security, trust and confidence that influences how children see themselves, how they interact with the world and how they relate to others. That deep sense of belonging remains true whether one's family is biological or not.
But sometimes, a family's foundation is unstable. Exposure to neglect, abuse, addiction or violence makes the home a volatile, unsafe environment. Harmful traditional practices or cultural mindsets are sometimes reinforced by family members. An external crisis, like a parent's loss of employment or illness, can force a child to take an adult-sized weight on their shoulders to keep the family going.
"The day-to-day affairs of these families lie on the caregivers," says Ivy, Centre Director for one of Compassion's church partners in Ghana. "We have to include the caregivers if we are to ensure that the children are well taken care of."
How does Compassion support families?
The children Compassion serves come from all different types of families: one- and two-parent households, grandparents and other family members as caregivers and even child-headed homes. Their needs vary—so Compassion's approach to meeting those needs varies, too.
1. The Child Development Program
Every child registered in Compassion's program is connected with a staff or volunteer at the program called a tutor. But tutors don't just connect with kids during scheduled programming. They also visit them at home to develop relationships with their families and better understand their needs. This allows them to spot any issues early on and work alongside parents and caregivers as needs arise.
For 13-year-old Crisli and her mother, Rosario, the support from Crisli's tutor, Marjali, has been crucial. In their community in Nicaragua, many parents don't see the value of education. But Rosario wanted her daughter to have an opportunity she never had—to go to school and learn to read. Rosario's illiteracy prevents her from helping Crisli with her homework. But that's where Marjali can step in and support.
"We want them [the parents] to know that they're not alone, that we want to help them support their children going to school," says Greyner, Director of Crisli's Compassion centre. Buoyed by her mother's encouragement and her tutor's dedication, Crisli is reaching some exciting milestones: She is the first in her family to read and write, the first to attend school and one day, she'll be the first to graduate.
2. Skills, tools and education
In the communities where Compassion works in Ghana, many parents have difficulty finding more than part-time work and struggle to earn enough to put food on the table. So, when a local Compassion centre proposed a job skills workshop to give caregivers a boost, the parents excitedly elected for baking and cooking courses.
"It's a small start and it's a small business, but at least my family and I can make ends meet with the money from my business," says Cordelia, who launched a business selling her soya bean kebabs after taking the course. "I wake up with a sense of fulfilment because I can do something to support my family."
Compassion's church partners offer job skills workshops that target needs and demands within their specific communities. From carpentry and pottery to salt harvesting and more, caregivers are equipped with the tools they need to become self-sufficient.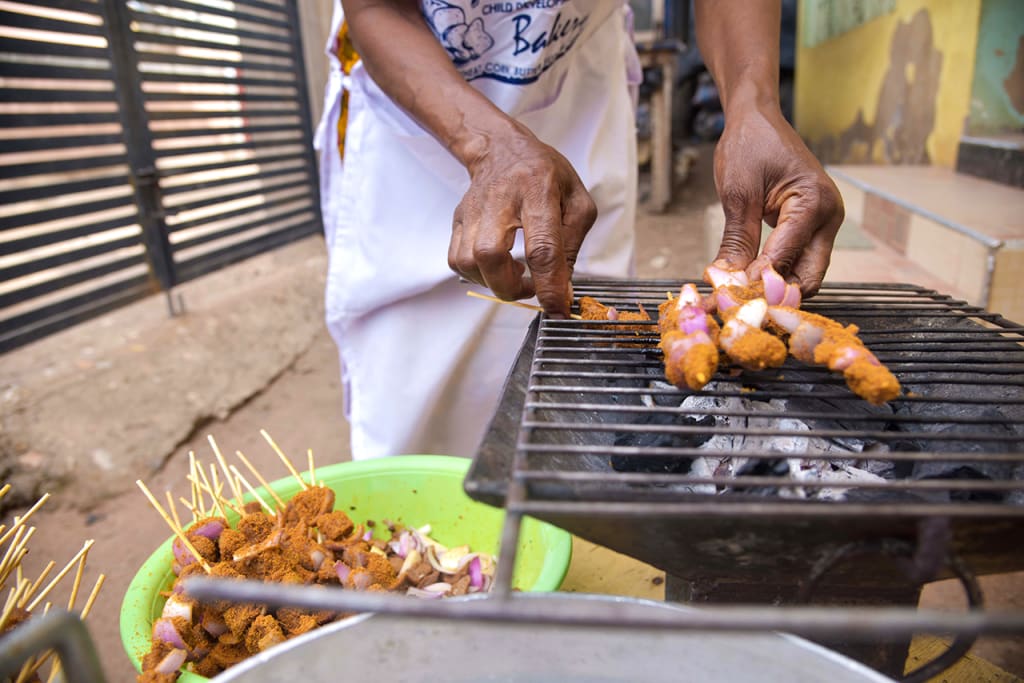 3. A safety net through sickness
For families on the edge of poverty, illness can foreshadow a downhill plummet: lost wages, depleted savings, debt and hunger, all while dealing with the crisis of a sick loved one. But for kids in Compassion's program, their family has a safety net—and the support doesn't end when the immediate crisis is over. Compassion will help cover medical costs, ongoing care, groceries—whatever is needed.
When Lilushanthy's dad, Magatheran, developed a severe kidney infection, doctors didn't think he would survive. To his family's joy, Magatheran recovered—but with significant and ongoing limitations. Unable to take on the heavy farm labour he had done his entire life, the father of three was at a loss. How could he help his wife support the family and keep his daughter in school?
In addition to helping the family cover expenses while Magatheran was ill, Compassion's church partner proposed an employment solution. They helped Magatheran open and stock a small store in front of his home that serves the community. His earnings aren't high, but Magatheran is able to contribute to the family's income without putting his health at risk—and Lilushanthy can stay in school.
4. Preventing abuse together
Compassion's church partners are well-trained to recognize and respond to situations of abuse and child endangerment. But sometimes, cultural mindsets normalize abuse, and parents aren't aware of the damage it causes. To support the entire family, our dedicated frontline staff work with parents, caregivers and community members to implement healthy discipline practices and recognize signs of abuse.
During one of these workshops in Colombia, Carmen realized with growing horror that she recognized the symptoms she was learning about—in her own granddaughter. She immediately brought her suspicions to Compassion staff who quickly discovered that Carmen's fears were well-founded: Sara* was being physically abused by her mom.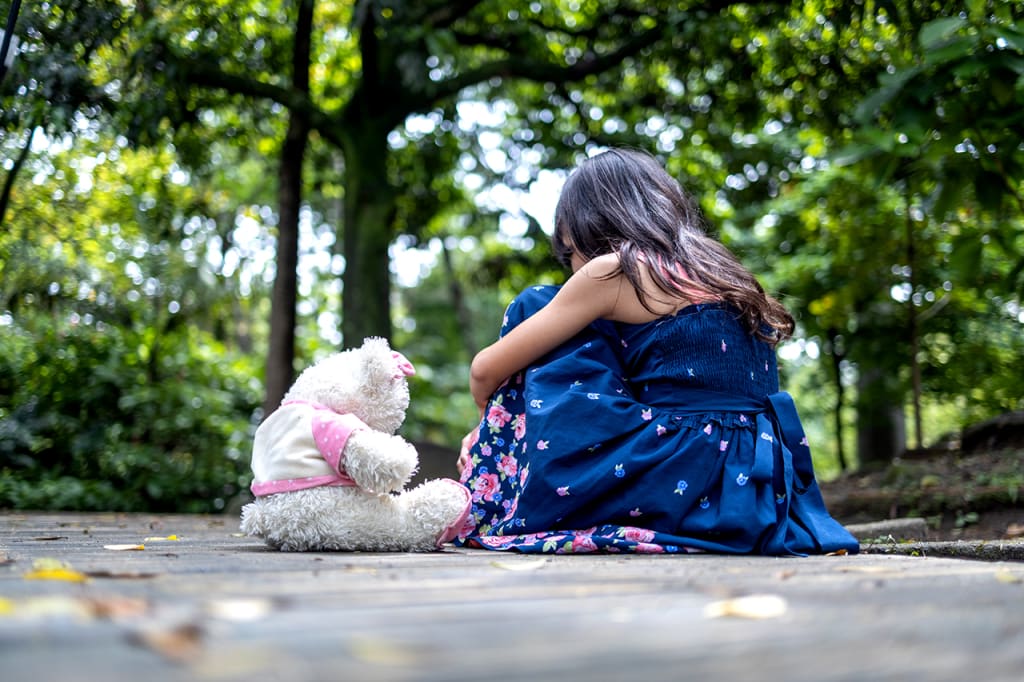 With the support of Compassion staff, Carmen brought her concerns to local authorities who responded immediately. They removed Sara from the home and placed her in Carmen's custody. Staff are now walking alongside Carmen as she takes on the role of a parent again. Sara has a counsellor who walks with her through the healing process. And although she is no longer Sara's caregiver, staff also worked with Sara's mom, who willingly agreed to see a counsellor. With the support of Carmen and the Compassion staff around her, Sara is finding safety, healing and hope.
Families thriving, together.
Like a delicate seedling in a harsh climate, a child will struggle to develop without a nurturing support system. That's why Compassion's church partners exist—to support each child within the context of their built-in support system: their family. Because the stronger a child's supporting structure, the better chance the entire family has of truly becoming free from poverty.
__________
Help support a child and their family today!
* The National Trust
**name changed to protect identity
Photos and field reporting by Rachael Cudjoe-Yevu (Ghana), Junieth Dinarte (Nicaragua), Odessa. B (Sri Lanka) and Lina Marcela Alarcón Molina (Colombia).