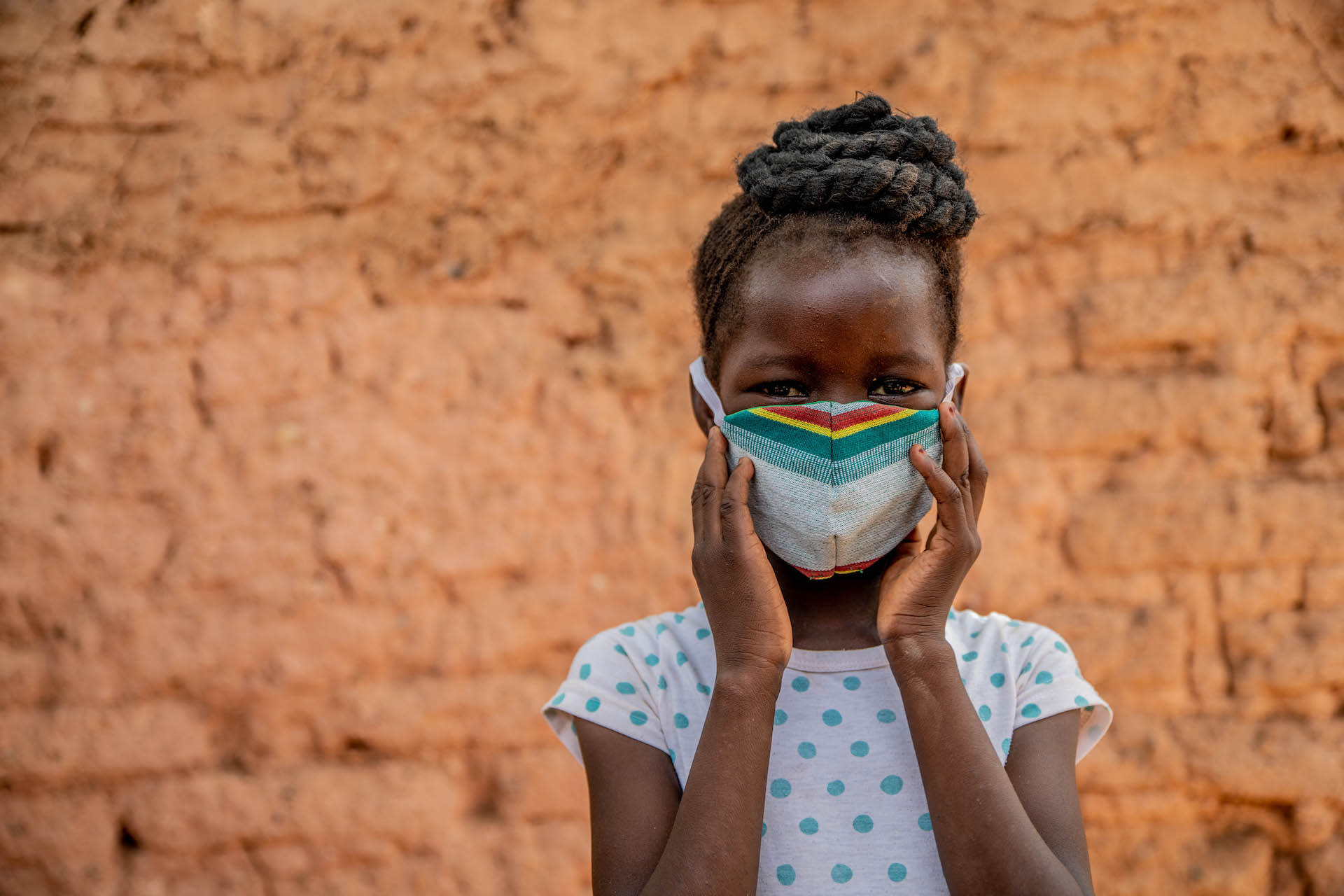 For children living in extreme poverty, everything about COVID-19 is magnified: the risk, the fear, the uncertainty, the life-and-death realities. But together, Canadians have been rising as one to protect the world's most vulnerable and provide desperately needed food, housing stability and hygiene supplies.
So far, Canadians have raised over $825,000 of our $1.5 million goal!
Through more than 8,000 local church partners, these funds have supported Compassion's global response to:
Deliver more than 3.7 million food packs
Give away over 2.4 million hygiene kits
Assist more than 161,000 individuals to access medical care
We are so grateful. But we know the work isn't over.
Over the past few months, we have seen, heard and shared incredible stories about how the local church across the world is being mobilized to protect the world's most vulnerable against COVID-19. And we want to invite you to share these stories with your community too!
It's easy!
Pick one of the stories below.
Download the image and copy the text.
Share the story on social media or via email!
____
Reina's Story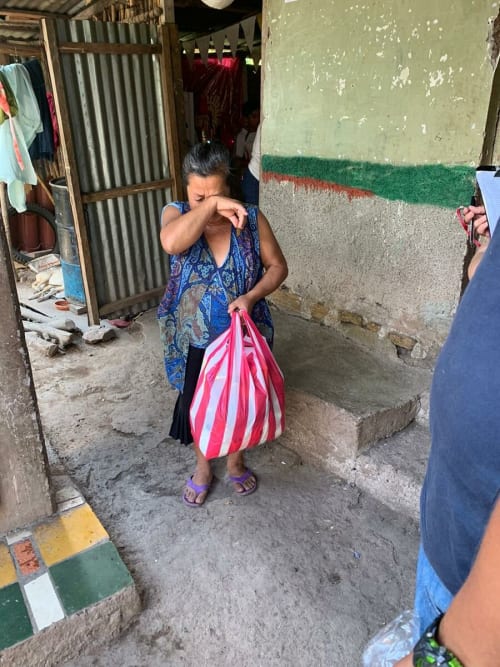 Sweet grandmother Reina and her grandson, Ivis, received a delivery of groceries from Compassion to help them during the lockdown in Honduras. Almost 10,900 children and their families were left in desperate situations when the country was placed in lockdown to prevent the spread of COVID-19.
⠀
"They had run out of food and had no one to turn to. If not for Compassion's rapid response, Ivis and his grandmother, Reina, would have been left hungry," says Ninfa, a Compassion centre director from Honduras.
⠀
Like in all the countries where Compassion serves, many families in Honduras have no safety net. This means their survival is on the line when a crisis hits. Your gift to Compassion's Disaster Relief Fund will help empower local churches to meet the urgent needs of children and their families in response to COVID-19.
Together, let's rise as one and help provide urgent stability to children in need.
 Donate today: cmpsn.ca/covid
____
Aloyce and Asha's Story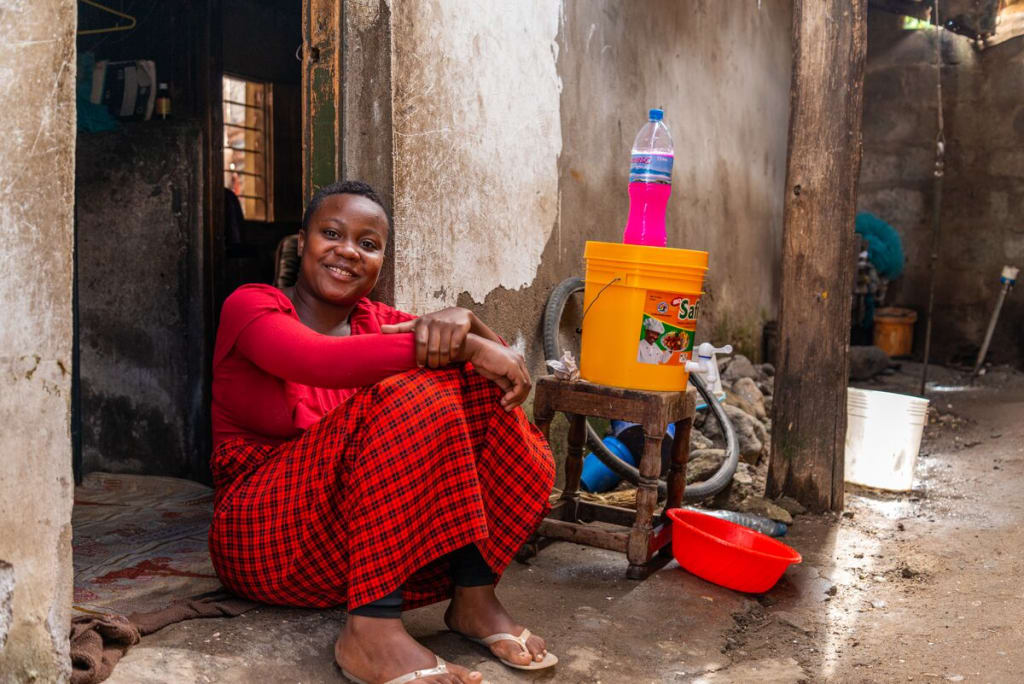 When COVID-19 arrived in Tanzania, Aloyce knew his 15-year old granddaughter, Asha (pictured above), would need clean water, soap and a mask to protect her from being infected. But when Aloyce lost his job, he knew affording food, rent and additional hygiene supplies would be a struggle.
Thankfully, Compassion's local church partner knew this family needed support and was able to deliver two litres of liquid soap, a bucket with a tap for washing their hands and much-needed food. ⠀
"The things that I received from the centre will last me for a month. That is one month that I am sure my grandchild, Asha, will have enough means of protection from COVID-19 and enough food."
⠀
Compassion's greatest strength during this crisis is the consistent, steady presence of the local church that knows the intimate needs of their community. When you give to Compassion's Disaster Relief Fund, you are empowering the local church to support caregivers like Aloyce, so they don't need to choose between food, hygiene and shelter.
 Donate today: cmpsn.ca/covid
____
The Vasquez Family's Story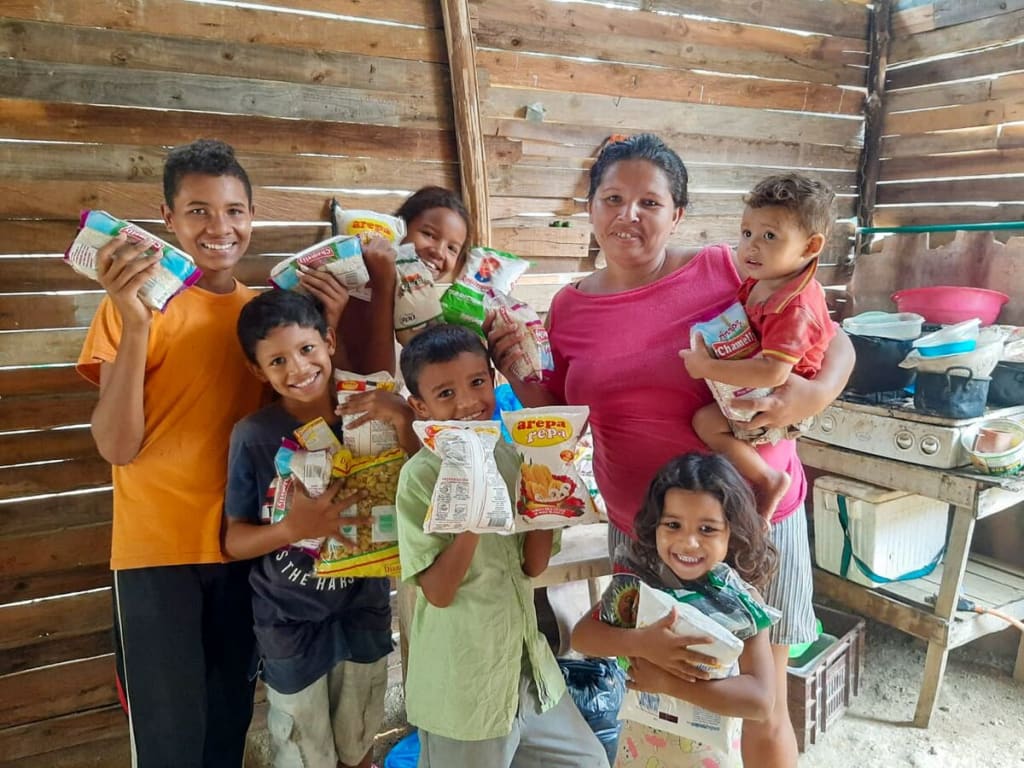 There are 15 people living in the Vasquez family home. As Venezuelan migrants living in Cúcuta, the family's situation was already desperate before COVID-19 hit. But when their father, Jonny, was suddenly unable to go out to earn a living due to the pandemic, their situation worsened.
Yuderky, the director of the Compassion centre at the local church in Cúcuta, received a phone call from one of the Vasquez's neighbours, warning her that the family was about to be evicted. Yuderky took immediate action.
"We contacted the house's owner and paid the month of rent they owed and one more month. Then, I called [the family] to tell them that we wanted to bless them with some food, and we met at the grocery store."
The Vasquez family was overwhelmed and relieved to have food to eat and the ability to sleep well, knowing they were no longer at risk of being homeless.
Your gift to Compassion's Disaster Relief Fund will help empower Compassion's local church partners to meet the urgent needs of children and families, like the Vasquez family, in response to the COVID-19 crisis. Together, let's rise as one and help provide urgent stability to children in need.
Donate today: cmpsn.ca/covid
____
Celine's Story
When COVID-19 hit, mom-to-be Celine was in her last trimester. The pandemic left her and her husband without jobs. Being pregnant during this uncertain time added to her anxiety. She wasn't sure how she would feed her family, or bring her baby into the world safely.
Celine's worry eased when she remembered she was not in the situation alone: she had the support of the Compassion staff at the local church.
After the safe arrival of baby Grace (pictured above), Compassion staff arrived with an abundance of essential supplies for Celine and baby Grace: soap, sanitizer, face masks, clothing, shoes, a mattress, a bathtub, food, milk and a mosquito net. At a time when a newborn is most vulnerable, baby Grace is being protected not only from COVID-19, but from other preventable health risks like malnutrition and malaria, thanks to the love and support of Compassion's church partners.
Compassion's hope is to ensure that moms like Celine are not alone during these uncertain times. Their local church partners are continuing to serve the world's most vulnerable communities in this crisis—but they need your help.
Together, let's see vulnerable families like Celine's through this pandemic.
Donate today: cmpsn.ca/covid
____
Thank you for raising your voice on behalf of the world's most vulnerable. As we continue to educate our communities on how this pandemic will affect those in poverty, let's pray that more people will be inspired to help protect children from the devastation of COVID-19.