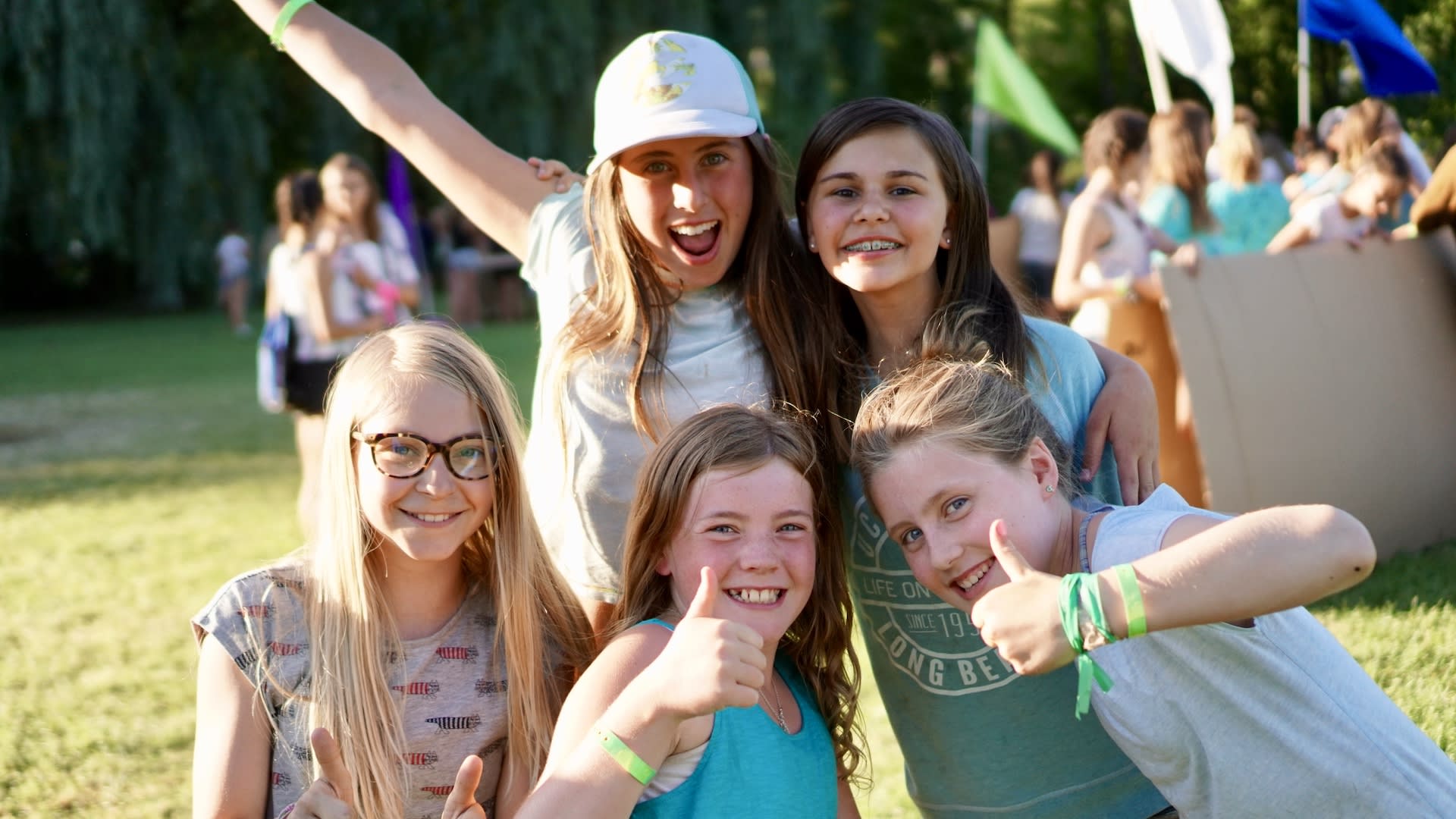 At Compassion, we love Jesus, kids and the local church. We're so thankful for the wide variety of organizations across Canada and around the world who share our passion for Christ, children and church. Today, we're excited to share a glimpse into the story of one of those like-minded organizations: Green Bay Bible Camp in Kelowna, British Columbia.
Summer camps across Canada have had to adapt in the face of the COVID-19 pandemic. Leadership and Discipleship Manager, Kaitlyn Huber, shares about how Green Bay Bible Camp adapted in the face of shutdowns to consider what they could do with what was available to them to continue fulfilling the mission they've held since 1954.
As we consider what it looks like to do good now, we're so inspired by organizations like Green Bay Bible Camp, and we hope you are, too!
____
Words by Kaitlyn Huber
Situated in the heart of the Okanagan Valley in West Kelowna, BC, Green Bay Bible Camp has spent the last 66 years creating meaningful and memorable experiences for campers of all ages. We believe wholeheartedly in passing faith on to the next generation and since 1954 have had the privilege of partnering with families to provide life-changing moments here on our campus.
In March of 2020, the world as we knew it changed. It kept changing moment by moment in the months ahead and we were left with one single question: How do we continue to fulfill the mission that was set in 1954 in the year 2020?
Grieving closed doors
For decades, summer camps in Canada have functioned as a bridge between communities and local churches, seeking to provide safe and engaging environments for kids to hear the good news of Jesus. Christian summer camps have been influential and transformative in the lives of children and youth, creating a space for them to try something new, face fears, build lasting friendships and most importantly, introduce them to the person and message of Jesus.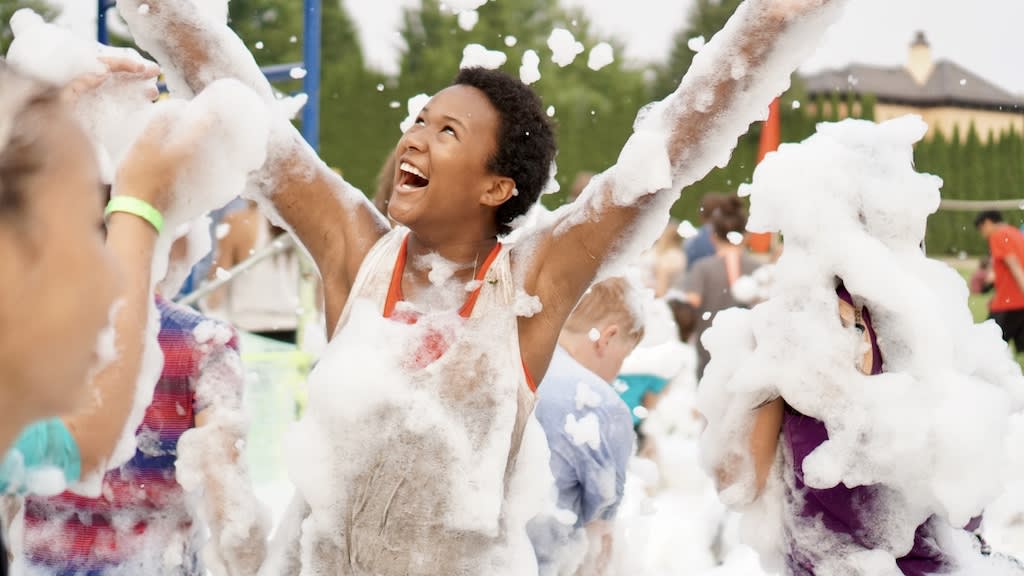 So, when camps are required to close their doors and churches can no longer gather in person, how do they connect with kids and families and continue to live out their mission?
Camps across our country grieved collectively last summer as many closed their doors and cancelled summer camp for the first time in their organization's history. It left camp staff without jobs, families without their summer reprieve and students without the opportunity to return to the place they call "home" each summer. It was hard to watch and heartbreaking to experience.
Thinking different
In April of 2020, here at Green Bay, we realized that this pandemic was long-lasting. Therefore, our efforts to engage and connect demanded intentionality, adaptability and an immense amount of creativity.
In a season where so much of what we had done was cancelled, our perspective shifted to: What can we do today? What can we do with the information and the resources we have now to do the most for those around us? What's the one good thing we can do today that will deeply impact tomorrow?
One of our values here at Green Bay is "Think Different." We're continually seeking out ways to make things better, to be innovative and creative, to adapt and shift in order to produce something new, meaningful and exciting. COVID-19 gave us the chance to do just that. In the year 2020 as an organization, we stepped up to the challenge to engage in ways we never had before.
Here's what happened:
Our team produced five virtual firesides for families to watch and engage with together.
We turned our campus into a campground for the months of July and August.
Every family who had originally registered for Family Camp in 2020 received a personal phone call from our staff team so that we could connect with them, pray for them and offer support when possible.
When regulations allowed, we hosted two family events on our campus including a movie night and a family fireside.
Summer staff received Christmas packages full of goodies that were dropped off at their doorsteps. Each package contained a gift for them and a gift that could be passed on to a friend in order to spread joy during the Christmas season.
Families purchased Christmas subscription boxes complete with a full month's worth of Christmas crafts and activities for the whole family along with a copy of the Christmas story.
We launched a Leadership and Discipleship Program allowing students to live on campus, complete school online and live in a Christian community with fellow believers.
Asking new questions, learning new lessons
None of this had ever happened before. In a season where so much of what we had done was cancelled, our perspective shifted to: What can we do today? What can we do with the information and the resources we have now to do the most for those around us? What's the one good thing we can do today that will deeply impact tomorrow?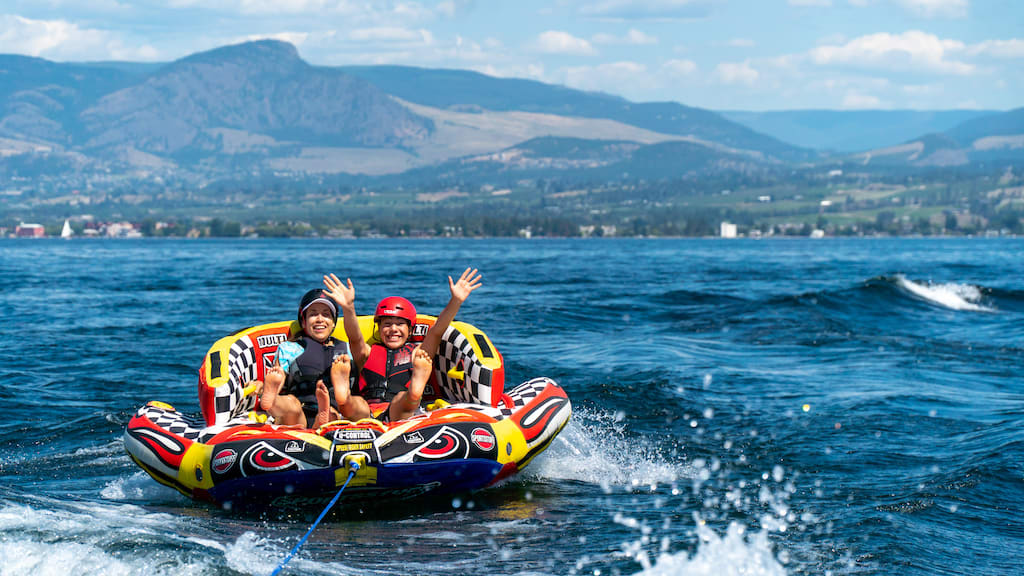 This season has been such a beautiful reminder of why camp is so significant in the lives of the next generation. Kids and families need a place where they can experience rest, connectedness, shared experience and belonging. This last year was nothing like what we imagined. It was also one of the most incredible, innovative and hope-filled years our campus has ever seen.
Our team and our community learned to trust God with each moment of our lives, we learned to lean into His love, to rest in His sovereignty and to consider the ways in which God was inviting us to do good in the very moment before us. We learned not to wait for the summer, not to wait for summer staff to arrive, not to wait till a family picks up the phone. We reached out, we invested in relationships virtually, we provided care in practical ways. We learned to live lives that honoured and reflected Jesus to the world around us. It was hard, but it was beautiful.
____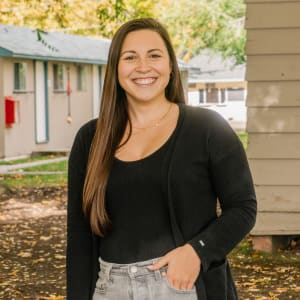 Kaitlyn currently serves as the Leadership and Discipleship Manager at Green Bay Bible Camp in Kelowna, BC. Kaitlyn has a desire to equip and develop the next generation to become kingdom leaders in their churches, schools and communities. In partnership with developing leaders, her heart is to partner with families to resource and facilitate opportunities for discipleship within their homes. Kaitlyn believes camp is the place where leaders are developed, families are given space to learn, grow and play together and where all who come encounter God's transformative love and grace.