For those of us who love to cut to the chase when we are problem-solving, there is good news for you!
Though child poverty is a complex crisis that requires dynamic solutions (meaning breaking the cycle of poverty is never one-size-fits-all and requires a holistic response), there is a way to make a direct impact in the situations of children and families living in poverty: income generation gifts.
Income generation initiatives have always been a significant part of Compassion's programs for good reason. Because they create sustainable solutions that are accessible and contextualized, they empower children and families to create a bright future free from poverty.
These initiatives come in many different shapes for families and caregivers. Compassion's local church partners are a part of the communities in which they live. This makes them effective at identifying income-generation opportunities that will have a lasting impact on families in their context. Not only that, but the local church partners ensure that families and caregivers are fully equipped to maintain and multiply what they are given so that they can thrive long-term.
Here's the bottom line: Income generation gifts have a huge impact for kids in poverty.
____
Bee-lieve in the power of income generation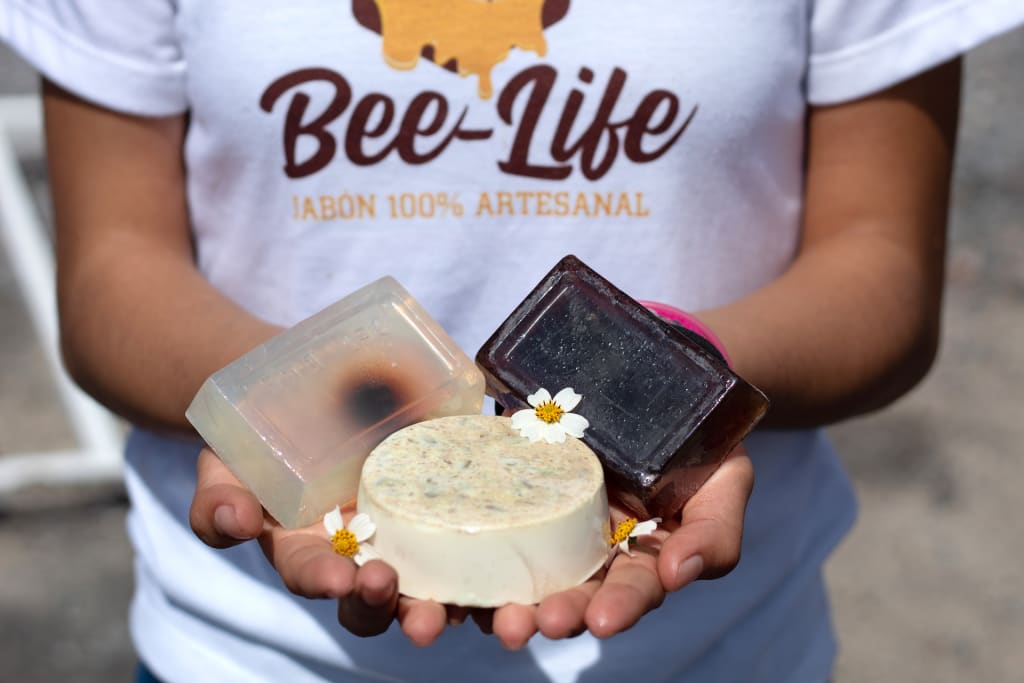 Edgar and Estrella are siblings registered at a local Compassion centre in Mexico. For the past two years, they have participated in a honey product workshop through their Compassion centre, which has turned into a honey product business called Bee-Life Brand. The teens have learned to produce hand soap, candy and an anti-septic product, and plan to expand further to produce lip balms, hand cream and hair products.
The initiative has resulted in income for the teens to help support their families. Beyond this, it's instilling meaningful life, leadership and business skills in the teens as they plan and prepare for the future.
"This is just the beginning of something greater that will bring good results for me and many others," says Edgar.
It's a great example of the power of income-generation initiatives. The results might not be as immediately tangible as the delivery of an emergency food pack. Still, the long-term, sustainable impact is incredibly powerful in the lives and communities of teens like Edgar and Estrella.
Read more about Bee-Life Brand.
Did you know bees create income-generation opportunities worldwide for kids like Edgar and Estrella?
It's true! Honey, beeswax and other bee products can be reliable sources of income for families in poverty. Bees are self-sustaining creatures that require minimal care and management, making beekeeping a viable option for families with limited resources.
This year, our church partners in Rwanda have identified an opportunity to provide comprehensive training in beekeeping to caregivers of children.
____
3 more income-generation gifts with a big impact
This year's Gifts of Compassion gift guide includes various income-generation gifts. Discover a gift that creates the kind of direct impact you want.
1. Entrepreneurial Skills for Women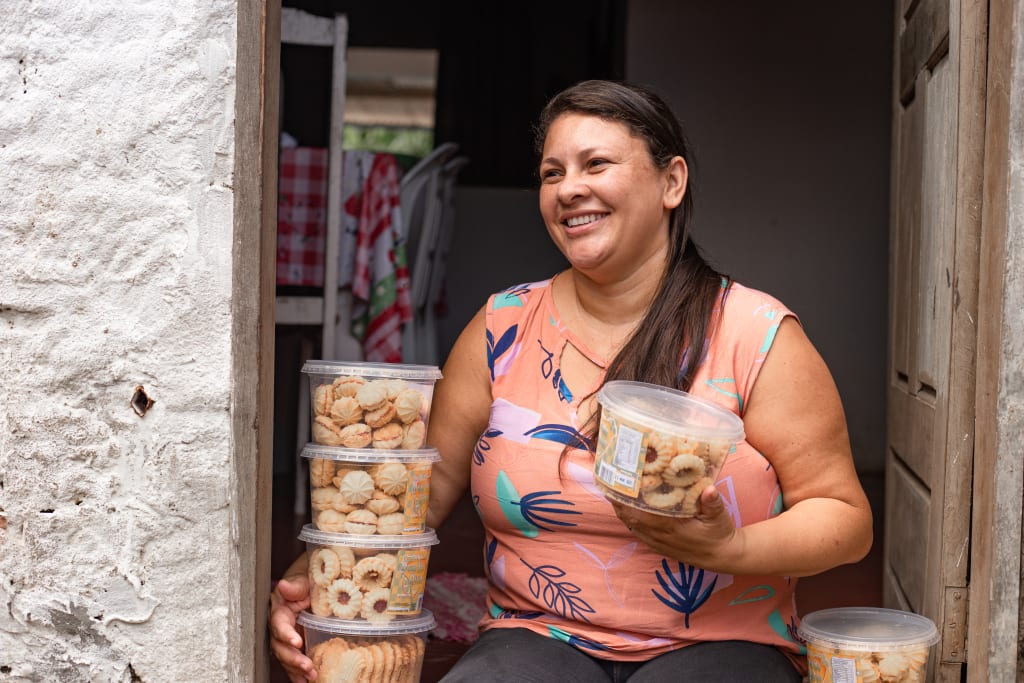 Did you know that 34.4 million women in Brazil are financially responsible for their households? That counts for nearly half of the households across the country. Empowering mothers with the skills and resources to maintain a steady income and support their families is key to releasing kids from poverty. You can help provide entrepreneurial training to 11 women through job training, financial education and the purchase of all materials needed to launch their new business.
Give Entrepreneurial Skills for Women
2. Livestock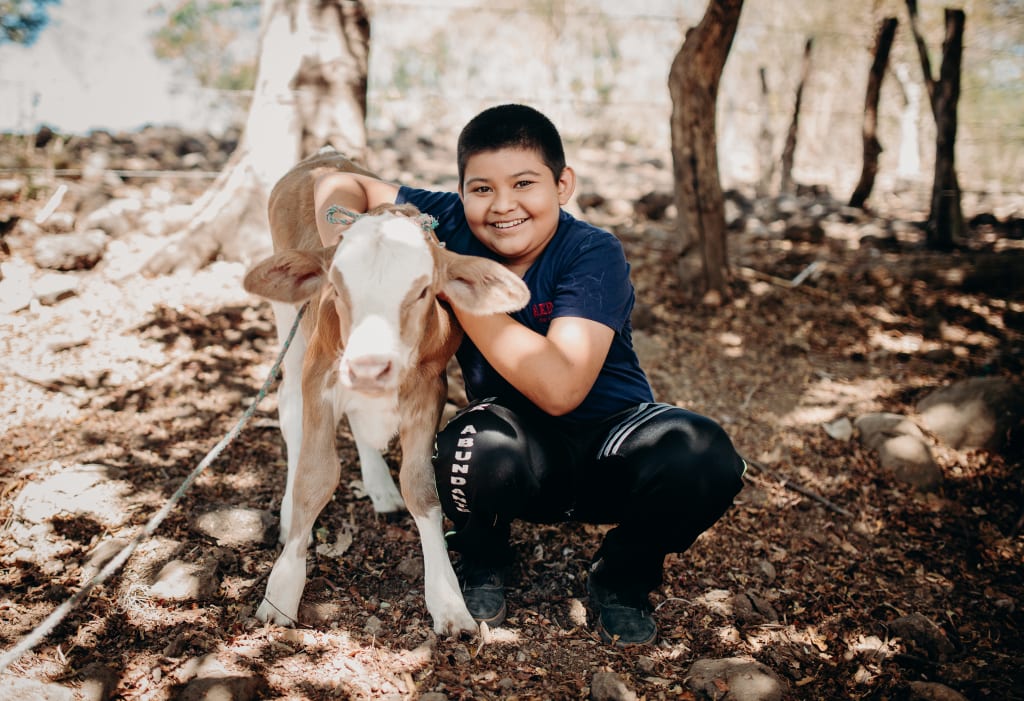 Whether you give a chicken, a goat, a cow or you give to Backyard Farming, your gift will be life-changing for a family living in poverty. The gift of livestock provides a stable source of food and protein. It is also a source of income for families. These gifts are also always paired with training on how to raise livestock sustainably.
3. Vegetable Seeds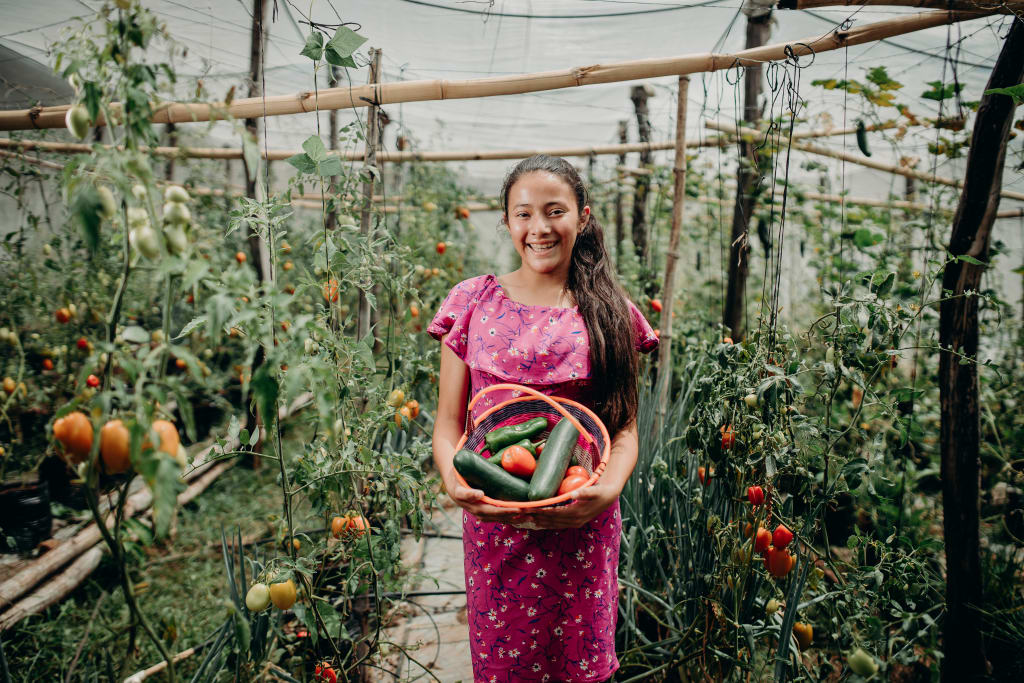 Growing your own food is a powerful way to combat food insecurity. This gift provides vegetable seeds and equipment to families living in poverty so they can start their own home gardens and have a sustainable food source to both eat and sell.
____
Make an impact with your Christmas gifts this year.
Field reporting by Daniela Velasco (Mexico).