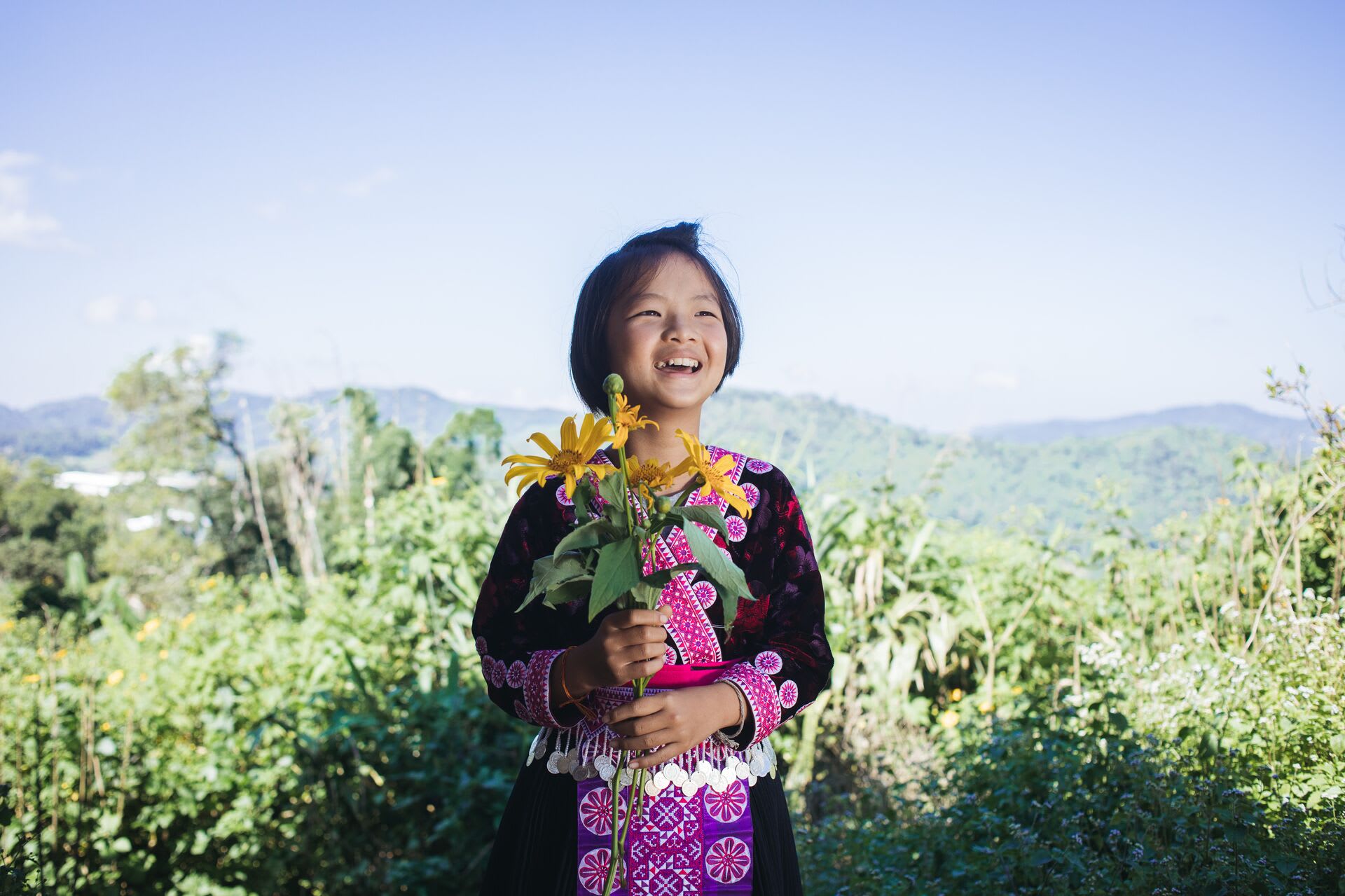 It doesn't exactly take a rocket scientist to know that this year has been difficult. Between the constant unknowns, the tragic headlines and the reality of loss, it's easy to be disheartened and completely exhausted.
One thing many of us love about working here at Compassion is that we have a front-row seat to the many incredible ways God is working—both around the world and right here in Canada! We get to witness time and time again the resilience of incredibly strong children and families living in poverty around the world. We get to cheer on Canadians as they use their creative gifts and talents to support children across the globe.
And the beautiful thing? Since the pandemic, we can't count on our fingers and toes how many moments we have seen that have brought us close to tears. We want to share these moments with you, to bring you hope and remind you that even in the darkness of this year, God is still working powerfully.
Take a look back with us!
____
1) Lizbeth memorizes every one of her sponsor's letters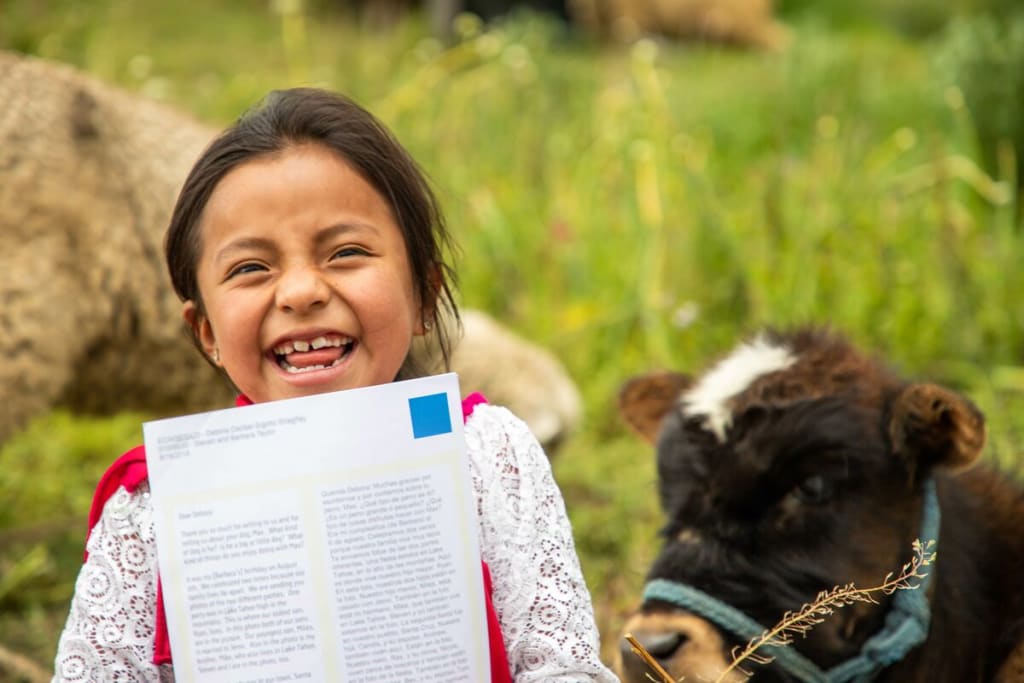 In July, we learned of precious young Lizbeth from Bolivia who absolutely loves receiving letters from her sponsor. Every time a letter arrives, she leaps with joy and makes a beeline for her favourite spot.
"Every time I receive a letter from my sponsor, I go to the mountain where I have my animals and I sit on the grass to read my letters. I read them many times to memorize everything my sponsor tells me," Lizbeth says.
____
2) An exciting update on Shakul—the boy with the bright blue eyes
Two years ago, we shared the story of the incredible Ugandan baby boy with ocean blue eyes and a bold streak on his forehead who was abandoned at birth because of his rare genetic condition. We were over the moon to receive and share an update on him and learn that he is completely thriving!
Now cared for by his grandmother, Namatovu, and supported by his Compassion centre, Shakul is learning, growing and thriving just like his peers!
"Shakul is very active. He loves playing and is very inquisitive. He likes fixing things like machines, phones, computers and toys. If he sees a laptop, he'll want to explore it. He wants to learn. Even though he has never talked, he is very extroverted and communicative," says Alison, the Director of Shakul's Compassion centre.
____
3) Former sponsored child Sosina sponsors a child of her own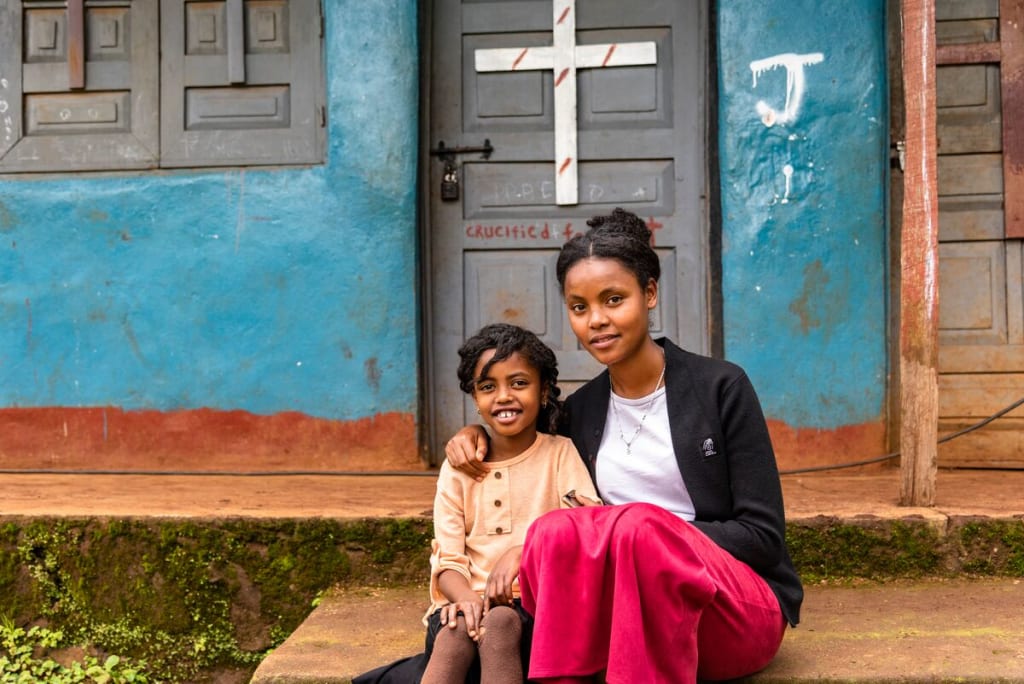 We were so inspired to hear the story of Sosina back in March. A formerly sponsored child from Ethiopia, Sosina was born when her mother was just 13 years old. With the odds stacked against her, she struggled to have her basic needs met and attend school.
Sosina has since been enrolled in and graduated from Compassion's program and is now sponsoring a young girl in her community with the resources she has. This radical generosity has us beyond grateful to serve and learn from incredible young women like Sosina!
____
4) Canadian churches go above and beyond to serve their neighbours during the COVID-19 outbreak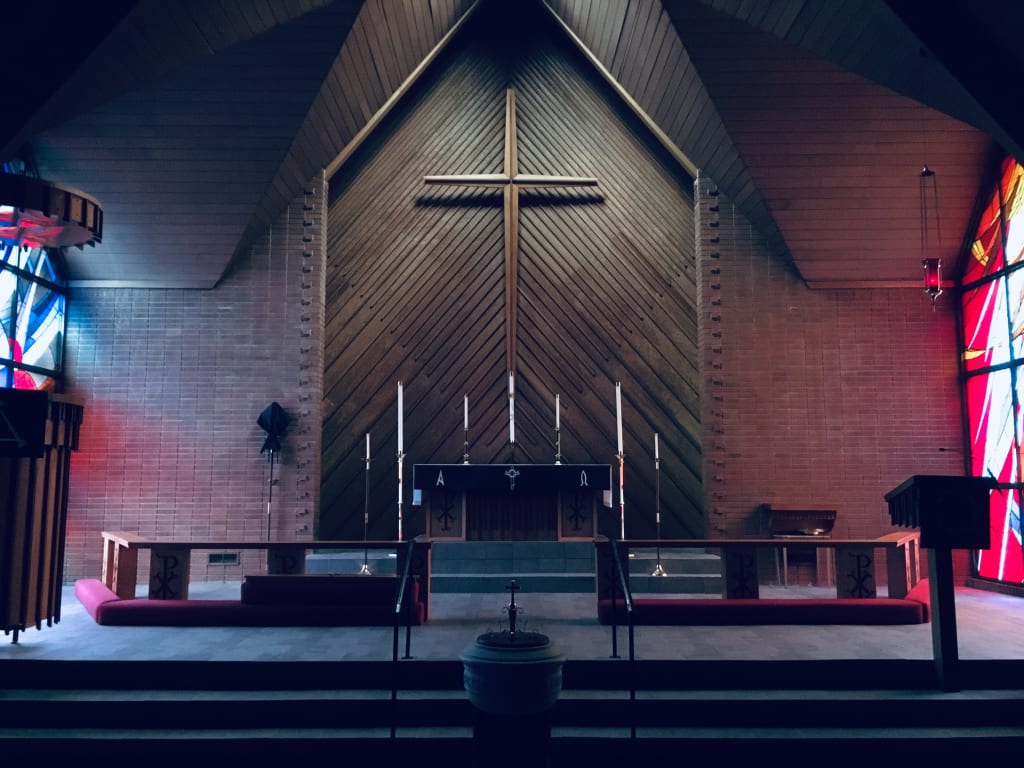 We were so encouraged to see how churches here in Canada responded to the needs of their communities amidst the pandemic. Southridge Community Church in St. Catharines, Ontario and Sequoia Community Church in Ottawa, Ontario were just a couple of the amazing churches who creatively met the practical needs of their communities through running meal programs, writing encouraging notes, sewing masks and scrubs and hosting virtual movie nights for the community. We love seeing the Church be the hands and feet of Jesus, especially during challenging times!
____
5) Filipino sponsored student Christine creates a sign language video that goes viral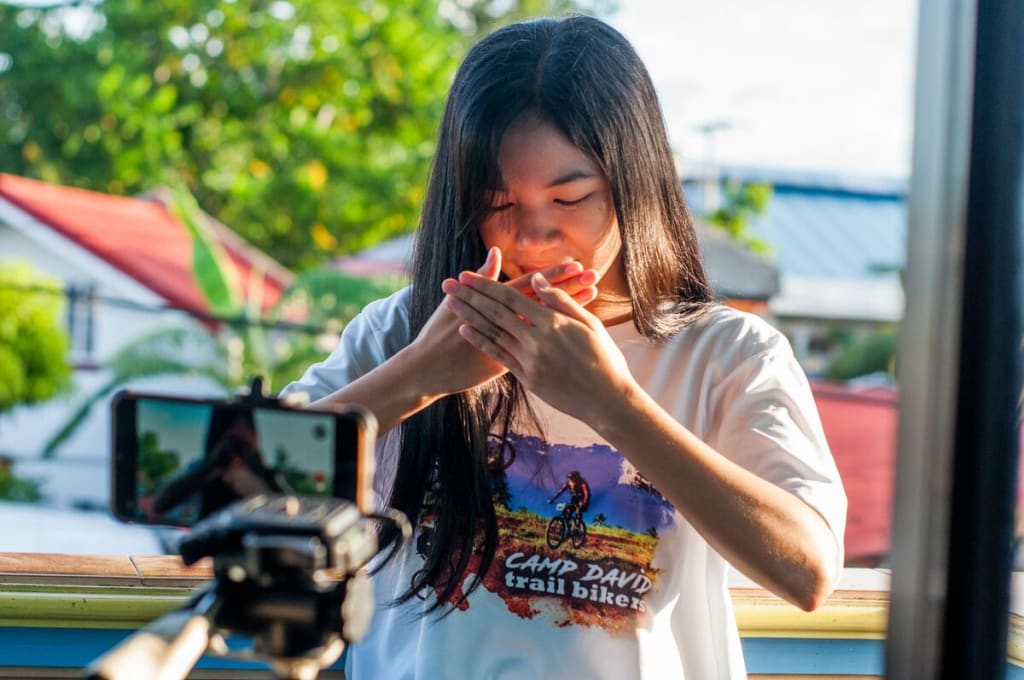 When 20-year-old university student, Christine, took her sign language learnings from her special education program and turned it into a YouTube video cover, she didn't know it would capture the world's attention.
Christine filmed a sign language cover of Fight Song by Rachel Platten and posted it on social media. "I chose [the song] because I wanted to encourage all the people who are fighting the pandemic on the front lines," she says.
Her bright smile and positive message were just what the world needed. To date, the video has received over 4.3 million views on Facebook. It even caught the attention of CNN Philippines, who featured it on a national newscast.
We're thankful for encouragers like Christine, who bring their light to the world in dark times!
____
6) Compassion, World Vision and Food for the Hungry come together for Unite to Fight Poverty concert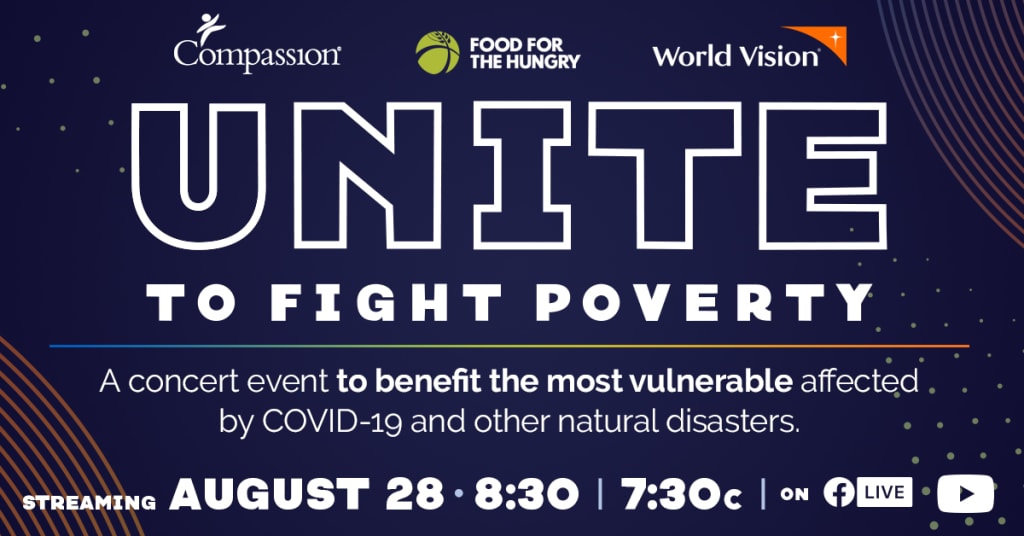 On August 28th Compassion Canada, World Vision Canada and Food for the Hungry Canada came together for the first time ever to host Unite to Fight Poverty—a two-hour concert event benefiting families in low-income countries who are most vulnerable to the aftershocks of COVID-19.
It was an incredible night of worship featuring artists like Hillsong Worship, Toby Mac, Kirk Franklin, for KING & COUNTRY, CeCe Winans, Michael W. Smith, Phil Wickham and more. We are so grateful to have had this unique time of worship together with our friends across the globe, serving as a picture of what it looks like for God's people to come together to love God and love neighbour.
____
7) Compassion volunteer Sheila raises over $13,000 from handmade mask sales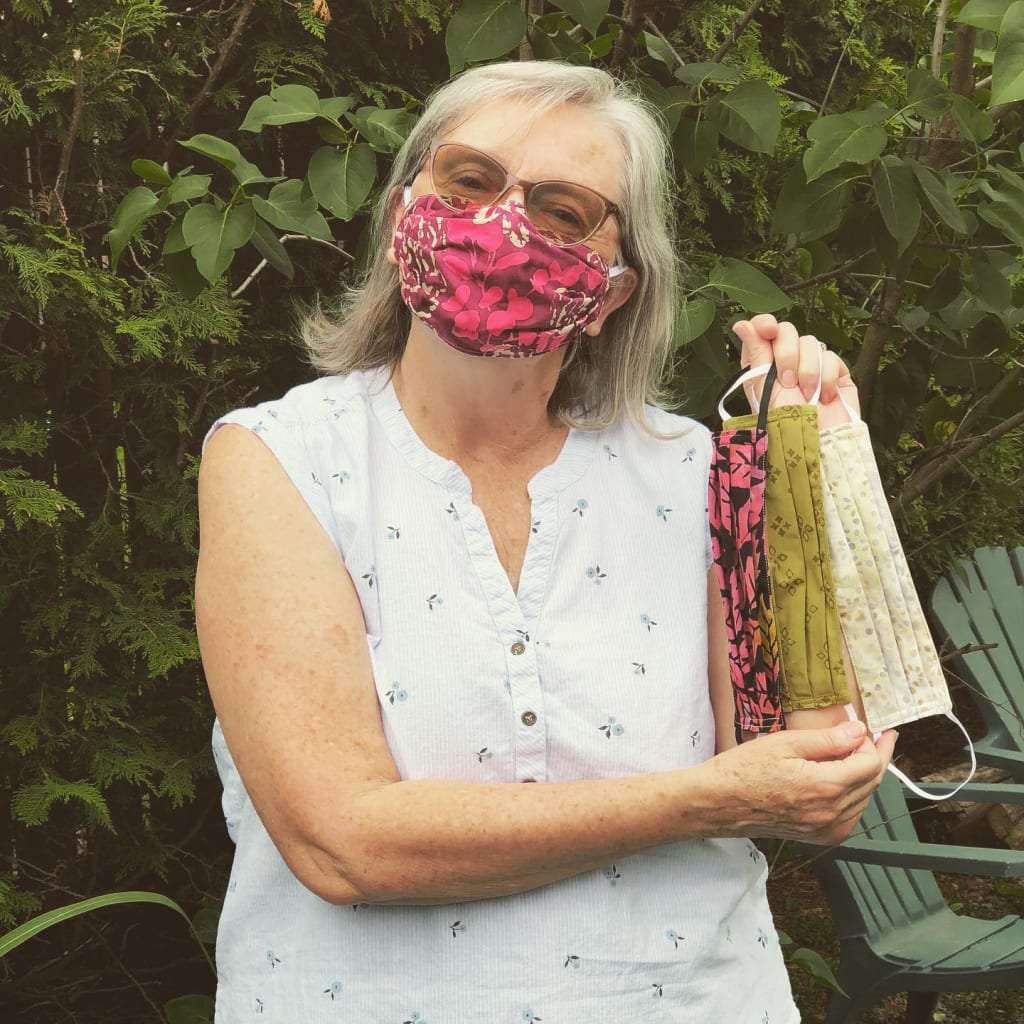 Sheila is an enthusiastic Compassion volunteer who uses her quilting business, Much Love, to raise funds for mothers and babies in Compassion's Survival Program. All proceeds from Sheila's sales go directly to Compassion! During the COVID-19 pandemic, Sheila began making masks and donating the proceeds to Compassion's Disaster Relief Fund. Her goal was to reach $10,000 in donations from mask sales alone, and in July, after just a few months of the pandemic, she beat her goal, raising over $13,500! We are grateful for volunteers like Sheila who so passionately use their gifts to serve the most vulnerable, especially in this season.
____
8) Ghanaian student creates online learning platform for other Compassion students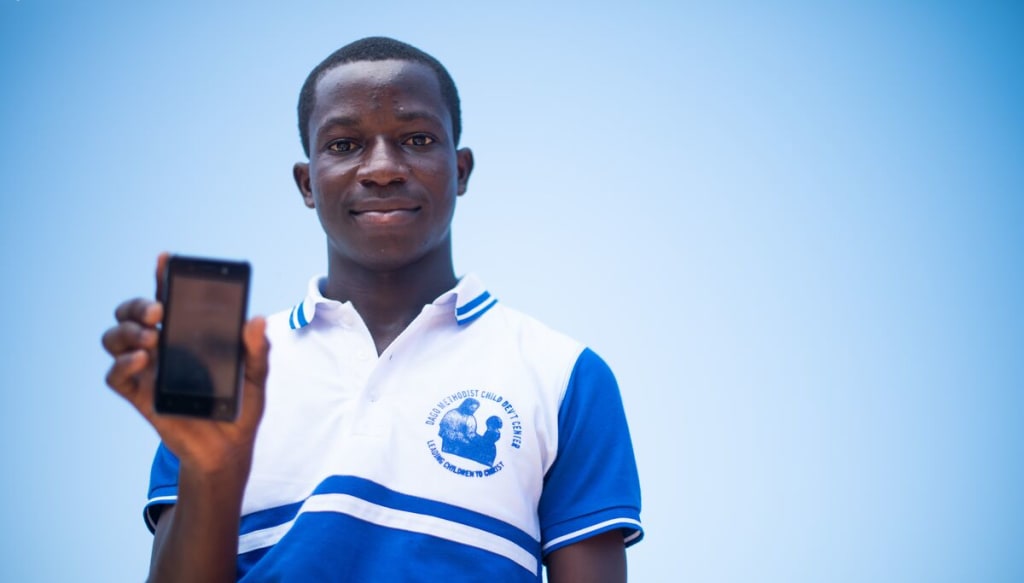 When schools in Ghana shut down due to COVID-19, Evans knew many students just like him didn't have access to a TV to watch the televised classes the government was offering. So, he took matters into his own hands. Evans created an online learning platform on WhatsApp where he teaches English, Mathematics, Social Studies, and Science from 8 PM to 10 PM, a time where students have easy access to their phones.
We are so inspired by innovative students like Evans who are using their gifts to serve others during the pandemic!
____
9) Canadians raise $1M for We Rise As One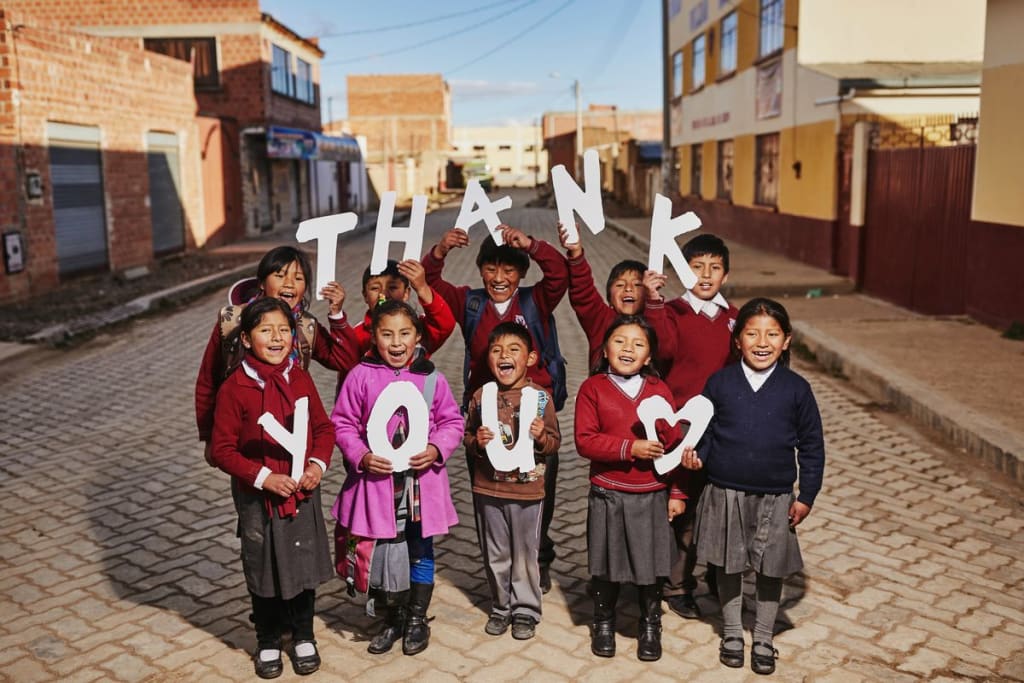 At the beginning of September, we were thrilled to announce that together, Canadians had raised one million dollars towards We Rise as One—a campaign that aims to protect the world's most vulnerable and provide desperately needed food, housing stability and hygiene supplies. Together, with our global Compassion partners, your generosity has helped to empower our local church partners to deliver more than 6.4 million food packs, 4.2 million hygiene kits and assisted more than 326,000 individuals to access medical care.
This is no small feat. We are completely overwhelmed by your support and know that you are making a huge and tangible impact on the lives of vulnerable children and families all over the globe!
____
10) Young Ariel prays over us the prayer we all needed
There are no real words to express how precious and how needed this prayer from little Ariel from El Salvador is. There is nothing quite as impactful as hearing God-breathed truth from the mouth of a child.
We hope this video inspired you as much as it did us. Be sure to share with others who are in need of encouragement today!
____
This Thanksgiving, we are giving thanks for you and the ways you love selflessly and fully those who are living in poverty. What are some moments you are grateful for this year?
Comment below or share this with someone who needs some encouragement this Thanksgiving.