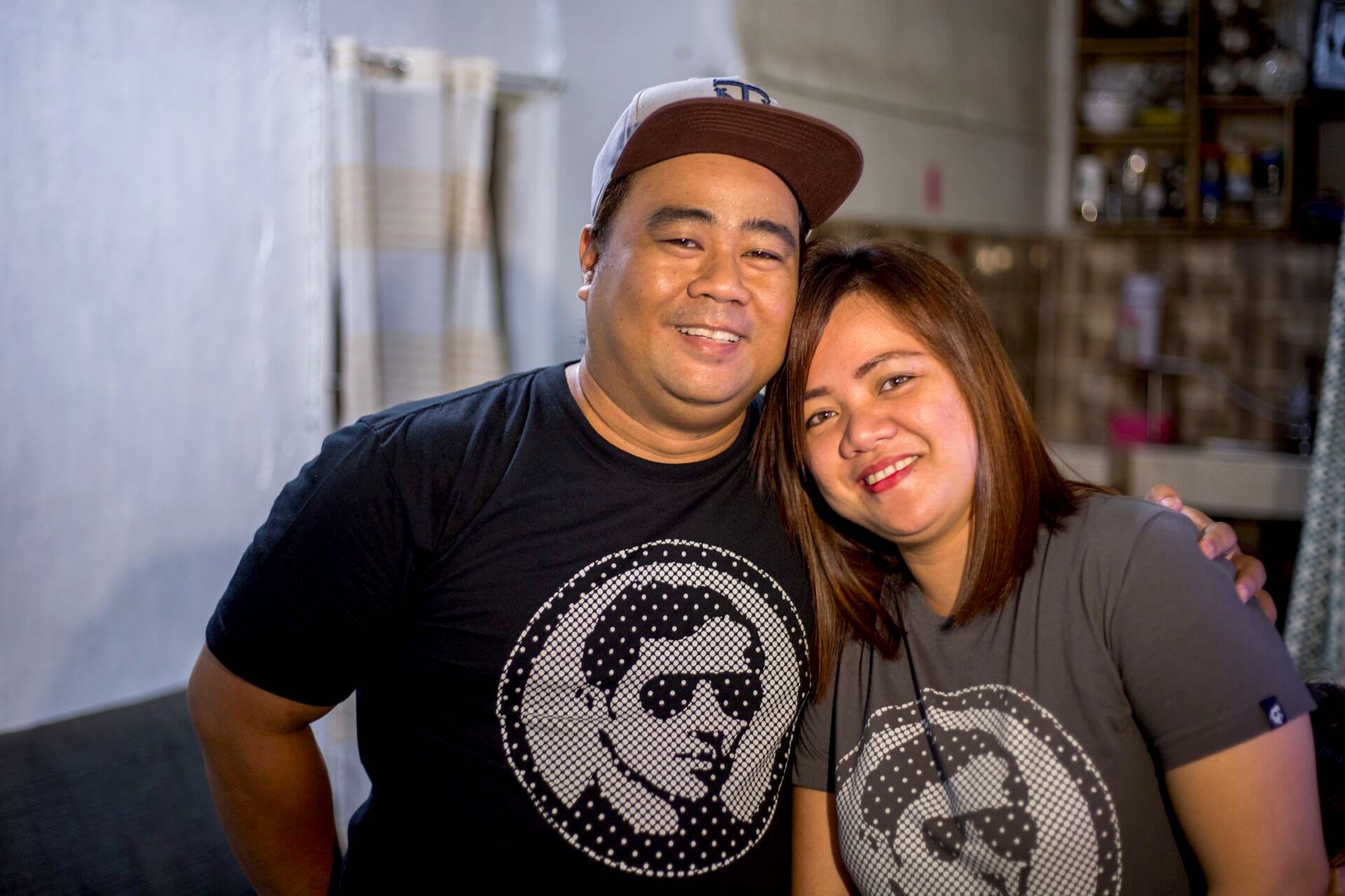 Meet Cres and Sheryl.
They are a vibrant married couple from the north of Manila, Philippines. They are parents to three young children—Caleb, Sofia and Cian. Cres runs a small printing press business from home, and Sheryl works as a Child Development Worker at the local Compassion centre.
Their life might seem quite typical from the outside—but their love story is anything but.
"We could go on a cruise together, buy the most expensive cars, live in the biggest house, but I would not enjoy any of those things. I would only enjoy her."
The story of these lovebirds started being written when they were just 8 and 9 years old—both sponsored children raised in impoverished families.
Puppy love
"I remember I was only 8-years-old when Cres first came and spoke to me during one of our activities at the Compassion centre," Sheryl says.
"We were on our way to the second floor of the church for worship. Cres came near me, pointed to my brown eyes and said,  'Are your eyes real?" I can never forget his confidence coming up to me like that."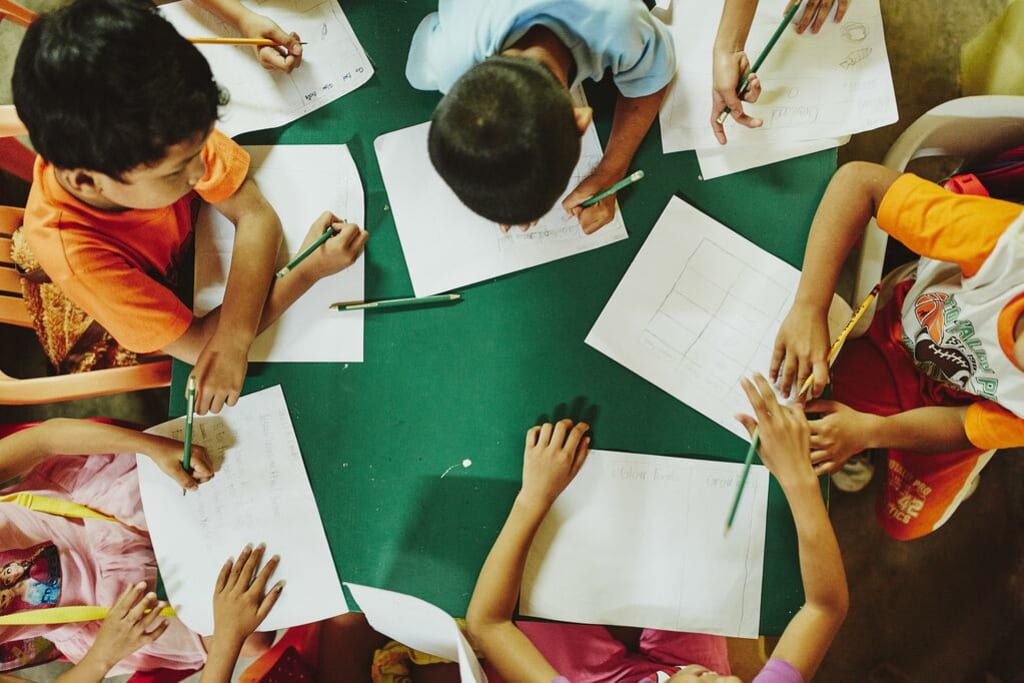 That first interaction sparked the beginning of their playful relationship.
"Several times he would call me out and say out loud, 'I know you have a crush on me. You can't hide it for long,'" Sheryl laughs. "He's never stopped teasing me and telling me jokes."
As the years went on, so did Cres and Sheryl's lighthearted friendship. They attended youth camps, music conferences and church activities together. They also both maintained good relationships with their sponsors. But as they grew into teenagers, Sheryl's life took a bit of a turn.
Entangled with gangs
Growing up in a gang-heavy community—which was especially potent in the late 90s— Sheryl succumbed to the pressures of the culture around her.
"Sheryl doesn't look like it now, but yes, my wife used to be a gangster," Cres says.
"I started my own gang of female teenagers. We terrorized other teenagers and asked them for money. We also learned to smoke and get drunk. I was not proud of that particular time in my life, especially considering that on Saturdays I would go to the Compassion centre and pretend that I was a proper, young Christian lady," says Sheryl.
But no matter what trouble Sheryl found herself in, Cres was never far behind.
"She wasn't my girlfriend yet then, but I had to make sure she didn't go astray for long. And so, I visited her at home and regularly invited her to church. Little by little she turned away from her bad deeds and came back to serving God."
First comes love, then comes mentorship
Eventually, the couple's endearing and consistent friendship budded into a romantic relationship.
"I don't know a better place to find a girlfriend than at church!" says Cres.
Engaged for 8 years, the childhood sweethearts eventually married and had three beautiful children. Today, they are using their unique love story to show others what a healthy relationship looks like.
"Ours is what you can really call a 'Compassion love story', and we share our story with young people whenever given the chance. We want to inspire the youth and show them that a godly relationship is possible," he says.
The young family attends Sambahang Kristiano sa Karuhatan Church, where Cres and Sheryl first met. They have a passion for connecting with youth and sharing with others what God has taught them about healthy relationships in their years of being together.
Cres and Sheryl's relationship tips
"First, of course, is to be grounded in faith together. It's not enough for just the husband or the wife to be close to God, but both, so that when one feels down, the other can provide strength and inspiration," says Cres.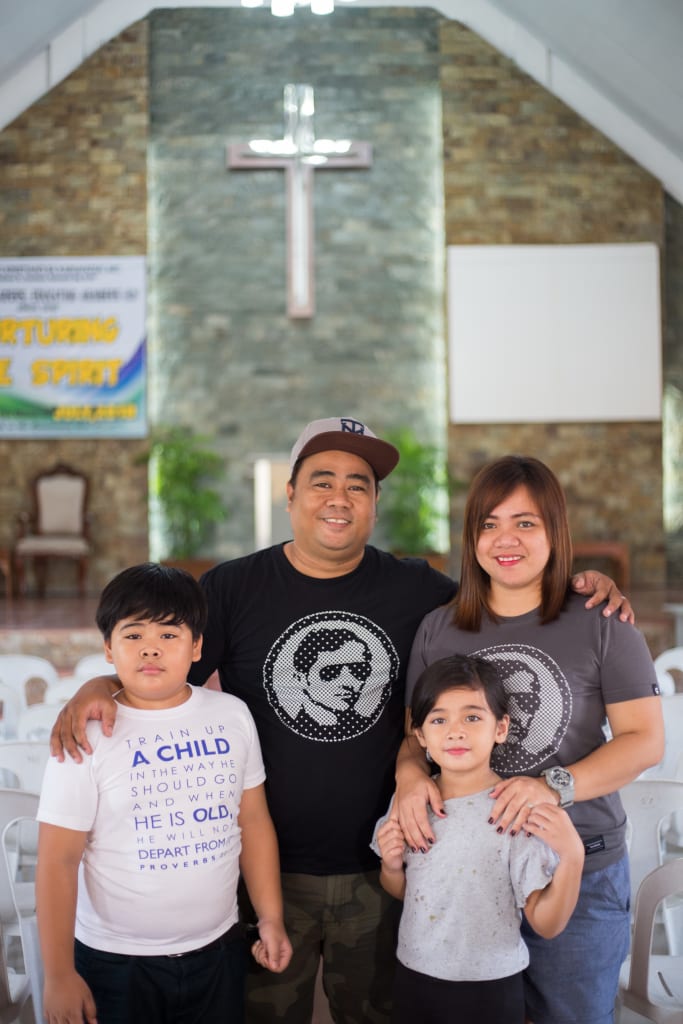 "Second, is respect. The key is that we respected each other. We were good friends at the Compassion centre, but we had other friends at church and we never stopped each other from spending time with our friends," says Sheryl.
And third, not surprisingly for this couple, is fun and laughter.
"Couples should learn to have fun and just enjoy each other. I love that I am able to just chill in life because of my faith in God. I feel I am relaxed and just like having fun, especially when I'm with my wife and kids. I tell my wife I don't just enjoy being with her, I enjoy her. We could go on a cruise together, buy the most expensive cars, live in the biggest house, but I would not enjoy any of those things. I would only enjoy her," says Cres.
Cres and Sheryl's love story remains a cherished example to the community around them of what a true godly relationship looks like—full of love, respect, laughter and most importantly, Christ.
___
Know of a heart-warming Compassion love story? Share in the comments below!
Words by Laura Phillips
Field Reporting and Photos by Edwin Estioko