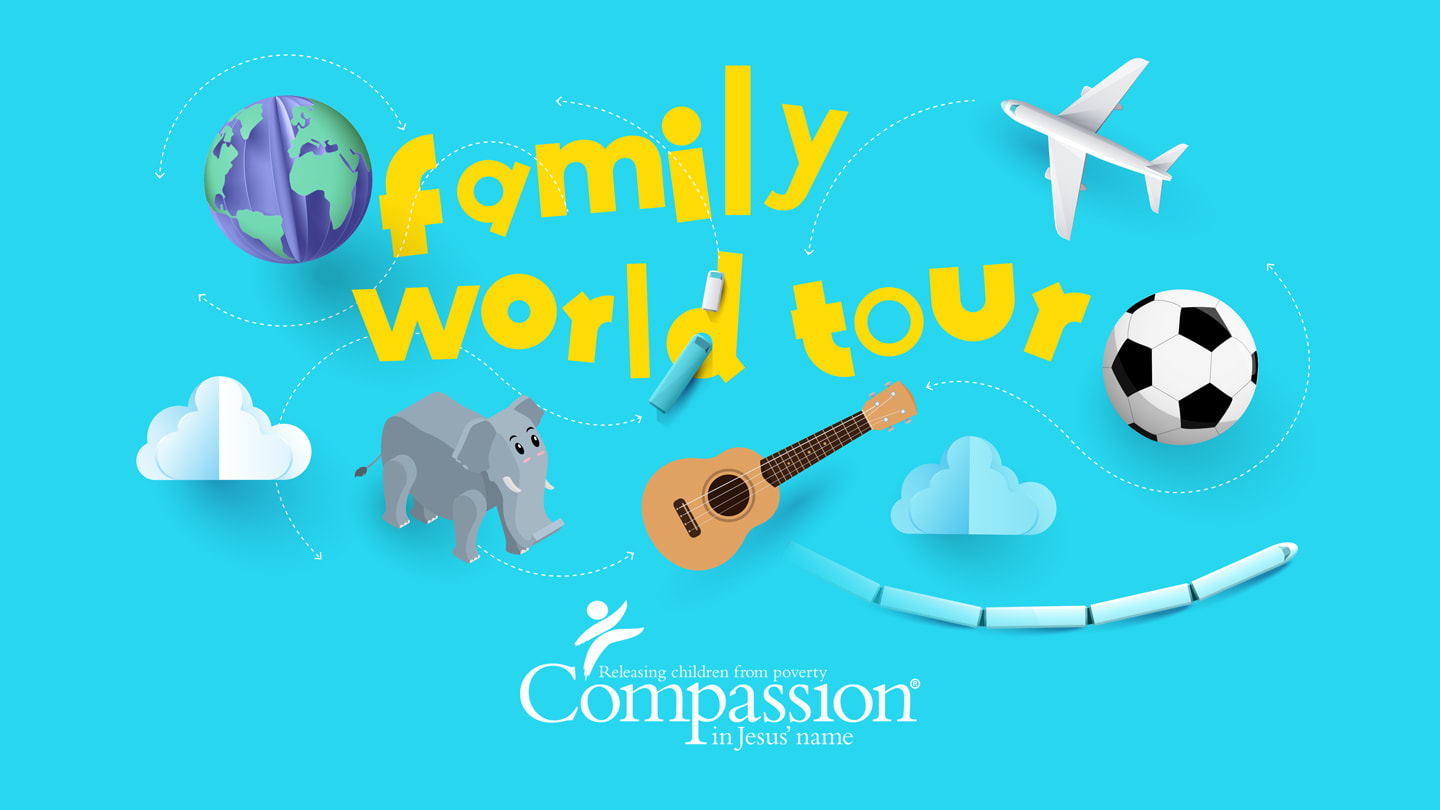 A fun new devotional reading plan for the kids, Family World Tour, has just been released for YouVersion on the Bible App!
Have you ever wanted to travel the world and meet the girls and boys who live there? The Bible tells us that Christians are all part of one big family, no matter where they live. Come along with us on a Family World Tour as we find out what kids just like you are learning about following Jesus! Help your family grow closer to God and grow curious about the amazing world we live in! 
If a printable version works better for you, you can grab your copy right here:
Written by Compassion Canada writers Laura Phillips, Rebekah Malbrecht and Lindy Brown, this devotional is perfect for dinner-table conversation or before-bed Bible time. Written just for families, (especially kids age 6-12), this guide will help you explore life in 14 different countries where Compassion partners with churches to help kids. Our hope is that kids here in Canada will grow a curiosity about the world around them, a heart of compassion, and a desire to change their world for the better. Join us as we tour the world!
Family World Tour Devotional is now available on the YouVersion Bible App.
You can access the devotional on desktop or mobile by going to this link.
Or, you can find it directly in the app by searching for "Family World Tour". Just look for this image in the Bible App: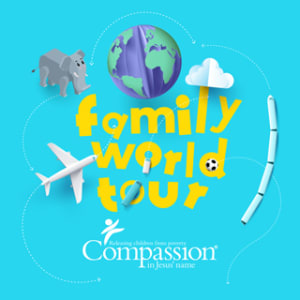 ____
Check out all Compassion Canada devotionals currently available on the YouVersion Bible App!