In these uncertain and unprecedented times, I am thankful for the peace, comfort and refuge we can find in scripture and in the Word made flesh in the person of Jesus (John 1:14).
As we intentionally unite in prayer this week as a global Compassion family, would you join us in praying the words Jesus taught us as we continue to face this pandemic together?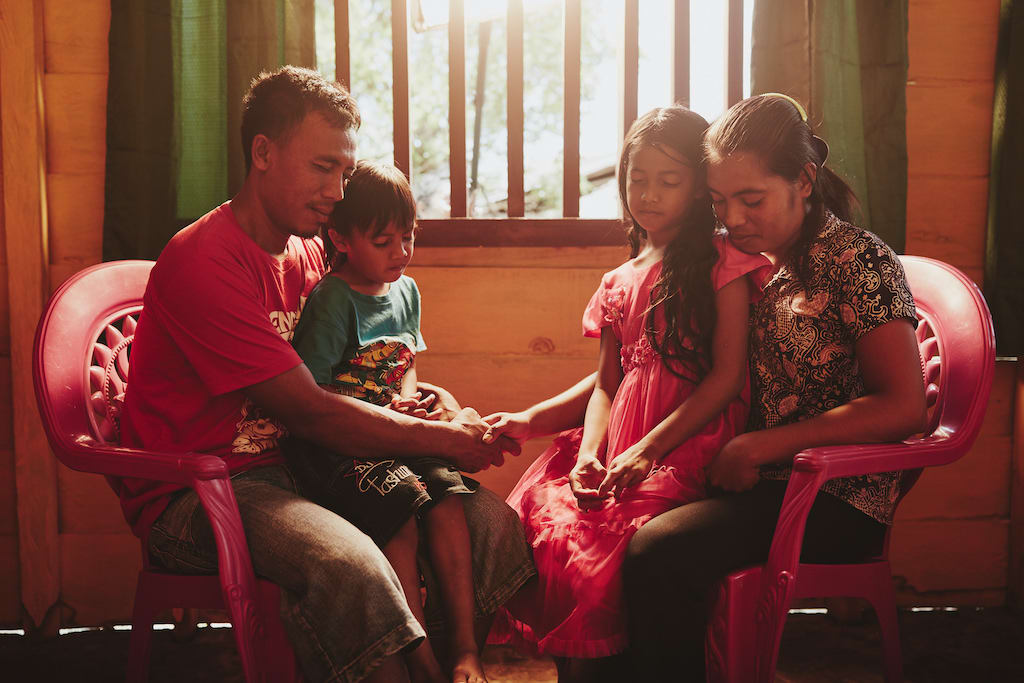 ____
The Lord's Prayer (Matthew 6:9-13)
Our Father in heaven, hallowed be your name.
Lord, we praise You, for You are El Shaddai, God Almighty (Genesis 17:1). We are thankful that in these uncertain times, we can trust in You—Your holiness, faithfulness, goodness and mercy. You are sovereign, Lord. We declare the power of Your holy name over our world.
Your kingdom come, Your will be done, on earth as it is in heaven.
Lord, we pray for the ways of Your kingdom to prevail in our world. Help us, Your people, to be ambassadors of Your kingdom, to be doers of Your will on earth as it is in heaven. In the face of fear, may we be people of courage. In the face of anxiety and uncertainty, may we be people of peace. In the face of need, may we be people of compassion and love.
Give us today our daily bread.
God, thank You for providing for us. As many of us face economic uncertainty, we pray for provision. We pray for provision and protection for our families, neighbours, healthcare professionals and other essential workers, churches, ministries and communities at home and around the world.
Lord, help us to trust You as Jehovah-Jireh, our God Who Provides. Out of that trust, may we learn to look beyond ourselves to the needs of others. When we have too much, open our eyes to how we can share with those in need.
And forgive us our debts, as we also have forgiven our debtors.
Particularly as stress runs high, we know we too often fall short, Lord. Forgive us when we are short-tempered, when we forget to trust You, when we criticize rather than contribute.
Help us to extend grace to one another in this season of stress and anxiety. May we carry one another's burdens and lift each other up in prayer and in practical ways. May forgiveness lead us to the freedom to love widely and radically.
And lead us not into temptation, but deliver us from the evil one.
God, there is an ever-looming temptation to despair in the face of such overwhelming evil—death, fear, selfishness and helplessness. Deliver us from evil, Jesus. Grant us the gift of lament and lead us in the way of hope. Amen.
____
Will you pray with us?