In a year like 2020, it can be easy to only focus on immediate relief efforts in the fight against poverty. And while Compassion is mounting an unprecedented response to the COVID-19 crisis facing our world by providing emergency food packs, hygiene kits, rent support, emergency medical care and more, we haven't taken our eyes off long-term, sustainable initiatives either.
It's a balance that is crucial to poverty alleviation efforts in these times. We don't just want families to survive this pandemic. We want to empower them to thrive for a lifetime.
That's why, in this year's Gifts of Compassion gift guide, you will continue to find several income generation gifts which have become even more important in the wake of COVID-19.
Responding to unprecedented economic crisis
The United Nations' Sustainable Development Goal 8 of Decent Work and Economic Growth includes a sub-target to "promote development-oriented policies that support productive activities, decent job creation, entrepreneurship, creativity and innovation, and encourage the formalization and growth of micro-, small- and medium-sized enterprises".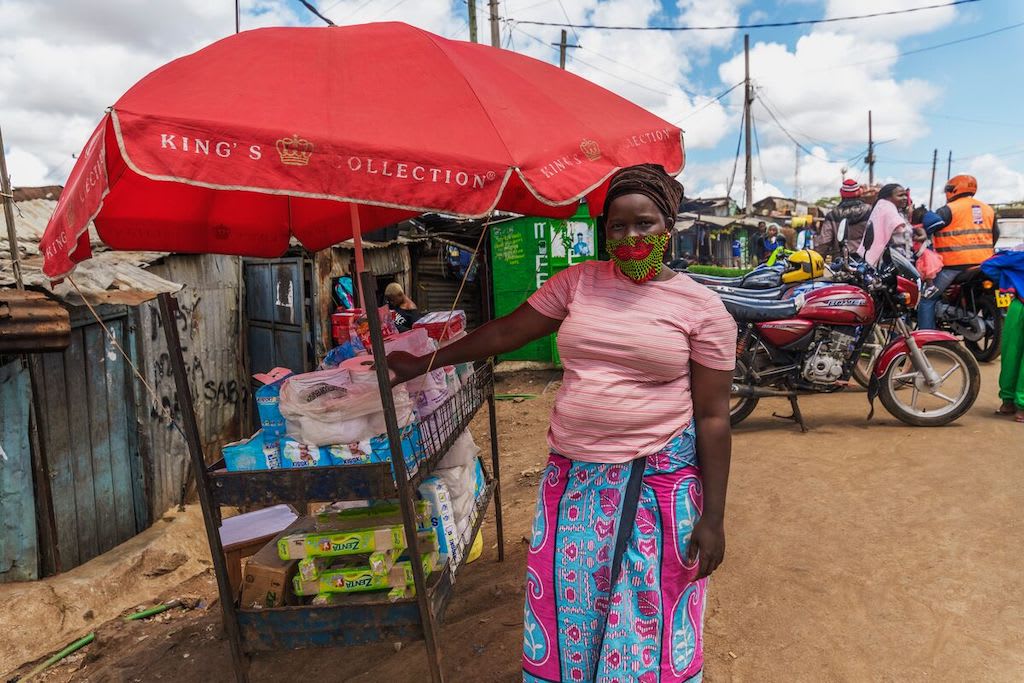 Progress towards the Sustainable Development Goals, including Goal 8, was slowing even before the pandemic. Now, the world is facing economic decline unlike anything we've seen since the Great Depression. The United Nations estimates that 1.6 billion workers in the informal economy have lost their livelihood during the pandemic.
In light of this, Compassion's local church partners are pairing immediate relief with long-term, sustainable solutions. Vocational training for youth and income generation initiatives for families and caregivers have always been a major part of Compassion's programs. Now more than ever, these initiatives are key to empowering children and families to see a bright future beyond this pandemic, free from poverty.
Bee-Life Brand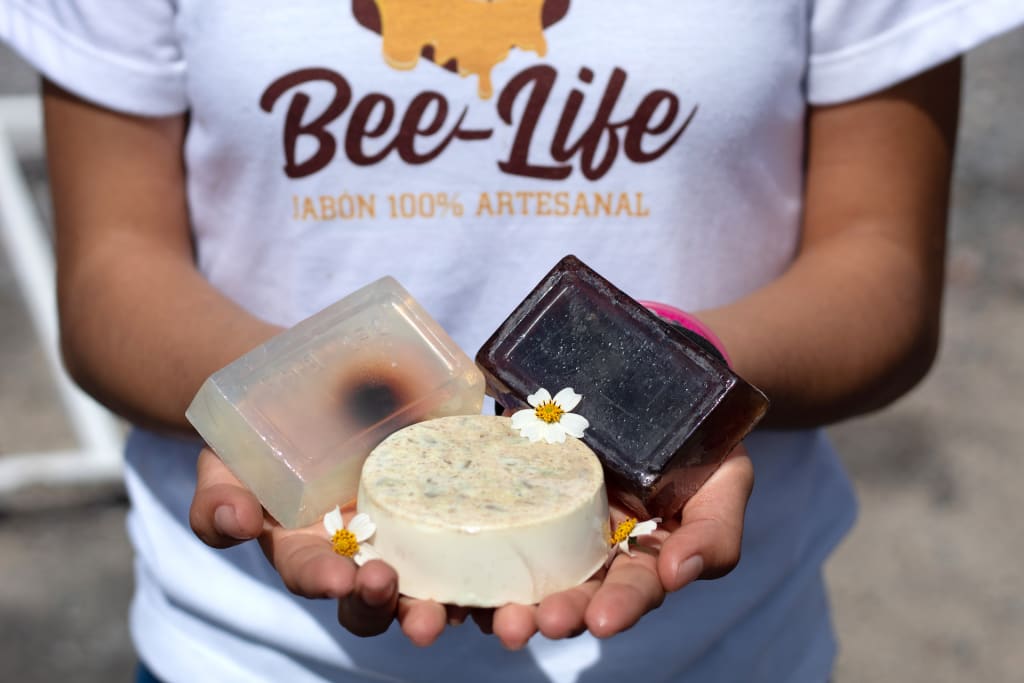 Edgar and Estrella are siblings registered at a local Compassion centre in Mexico. For the past two years, they have been participating in a honey product workshop through their Compassion centre, that has turned into a honey product business called Bee-Life Brand. The teens have learned to produce hand soap, candy and an anti-septic product, and plan to expand further to produce lip balms, hand cream and hair products.
The initiative has resulted in income for the teens to help support their family. Beyond this, it's instilling important life, leadership and business skills in the teens as they plan and prepare for the future.
Bee-Life Brand has become especially important in the midst of the COVID-19 pandemic. "It's a blessing to be part of church during these difficult times. Thanks to Bee-Life, my sister and I can work and feel useful. I feel calm and safe," says Edgar.
It's a great example of the power of income generation initiatives. The results might not be as immediately tangible as the delivery of an emergency food pack, but the long-term, sustainable impact is incredibly powerful in the life and community of teens like Edgar and Estrella.
Read more about Bee-Life Brand on Compassion Canada's Medium.
Income generation gifts for everyone on your list
This year's Gifts of Compassion gift guide includes a wide variety of income generation gifts. There's something to put a smile on everyone's face!
1. Small business support
Many families of Compassion-sponsored children had existing small businesses that took devastating blows because of the COVID-19 crisis. The gift of Support for Small-Business Owners will help these small businesses recover, providing re-stock capital as well as training sessions to help set their businesses up for success well beyond the pandemic. It's the perfect gift for a small business owner or entrepreneur in your life!
Give Support for Small-Business Owners
2. Livestock
Whether you give a chicken, a pig, a goat, or you fill the yard, your gift will be life-changing for a family living in poverty. The gift of livestock provides a stable source of food and protein, as well as a source of income for families. These gifts are also always paired with training on how to sustainably raise livestock.
3. Plants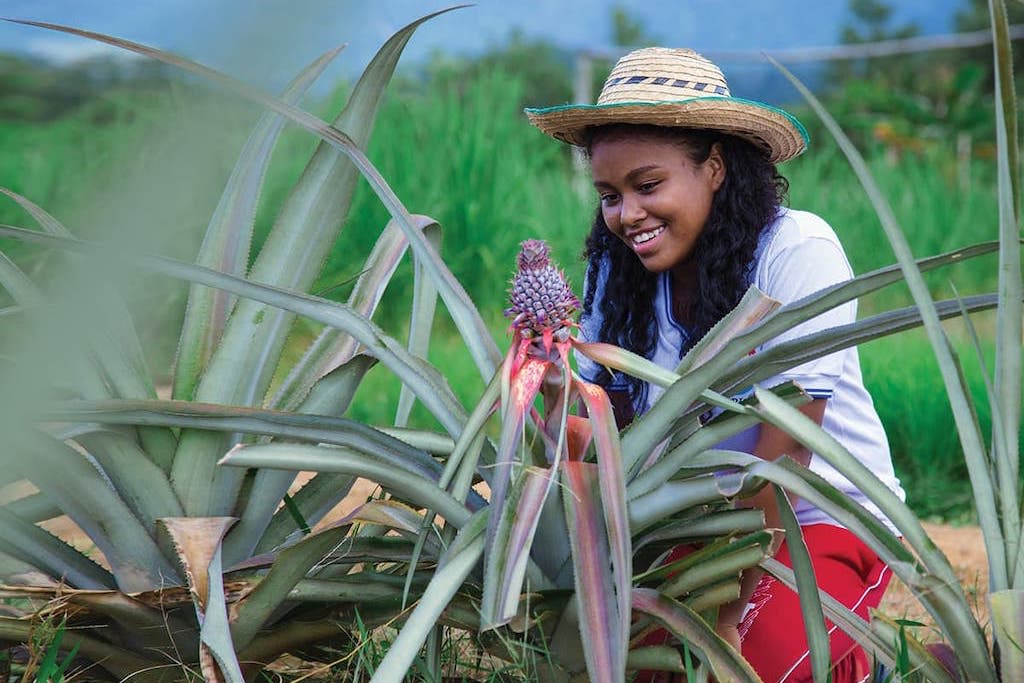 For the vegetarian or green thumb in your life, the gift of Pineapple Plants or a Horticulture Start-up is the perfect gift that will have a huge impact for youth and caregivers living in poverty. These gifts provide the training and supplies needed for youth and caregivers to start small businesses growing fruit or plants to sell directly or as jam, juice and other products.
____
Make an impact with your Christmas gifts this year.
Field reporting by Daniela Velasco (Mexico).