A life-threatening medical diagnosis is terrifying for any family. But when you live in extreme poverty, the tragic and unjust reality is that the math isn't in your favour.
For most families living in poverty, life-saving medical interventions cost more money than they could ever fathom. On top of this, many families need to travel to a larger city or even a different country to be able to access the surgery or treatment they need, adding to the cost.
It's an impossible situation. How could a price be put on a child's life?
The families of Brian, Francis and Achille have all faced these horrific realities. But one thing made a life-saving difference in each of their lives: the compassionate action of the global Compassion family. From neighbours and local Compassion centre staff to generous donors around the world, a multitude of people rallied together to save the lives of each of these precious children.
Brian, 8, Kenya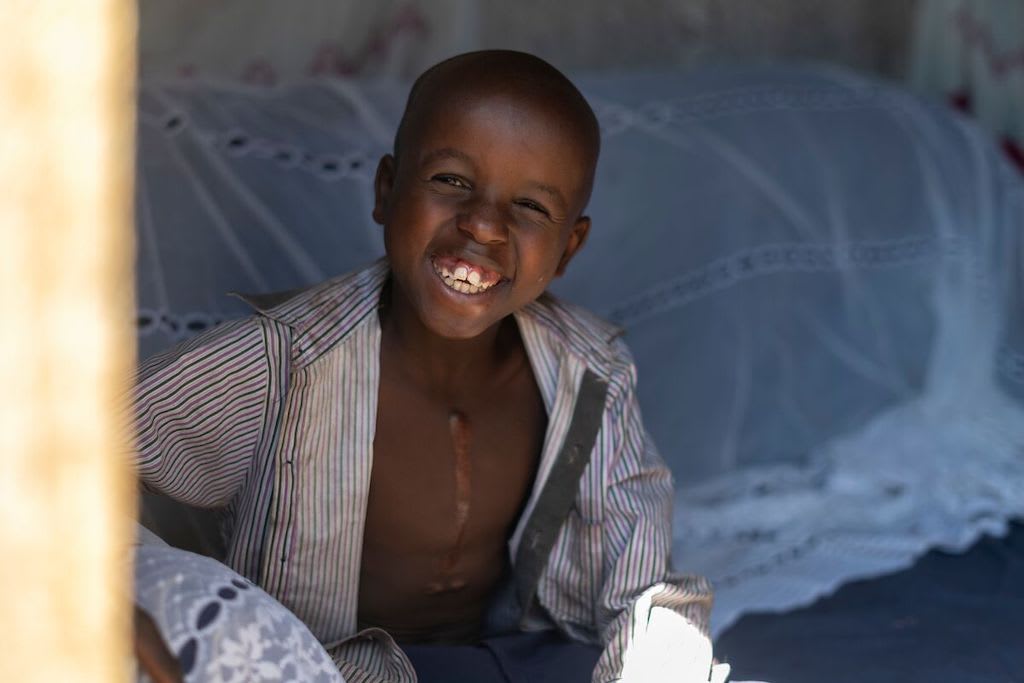 When Brian's aunt Nkatha found him abandoned behind her home by her elderly brother's young wife, she immediately knew something was wrong with the frail boy's health. When she took him to a local clinic, she wasn't prepared for the life-altering diagnosis: Brian had a congenital heart disease, a 'hole in his heart'. It needed urgent repair.
"I was in shock! I lamented to God: Why would He let such a precious innocent child suffer so much?" Nkatha says.
Doctors recommended Brian see a cardiologist in Nairobi, Kenya's capital city, but Nkatha couldn't afford to go. For several weeks, all she could do was pray and hope, even as she felt death linger—a feeling she knew all too well as a widow who had also lost a daughter and two grandchildren.
"Every night, I woke up terrified and rushed to his bed to check if he was still breathing. I tirelessly prayed to God asking him for help," Nkatha says. "I wanted Brian to live!"
Nkatha's prayers were soon answered, when she heard about a local church in the neighbourhood that was registering children into the Compassion program. As soon as the staff saw Brian, they knew he needed urgent medical care.
"He was stunted and not active at all," says Josephine, a staff member at Brian's Compassion centre. "He also complained of headaches and breathlessness at times."
Josephine and the rest of the team immediately got to work. They covered the costs for Brian to see the cardiologist in Nairobi. After several tests, the doctor recommended an open-heart surgery.
The problem? The surgery and other associated costs totalled more than $40,000. For Nkatha, whose income is less than $2.50/day, this amount seemed impossible.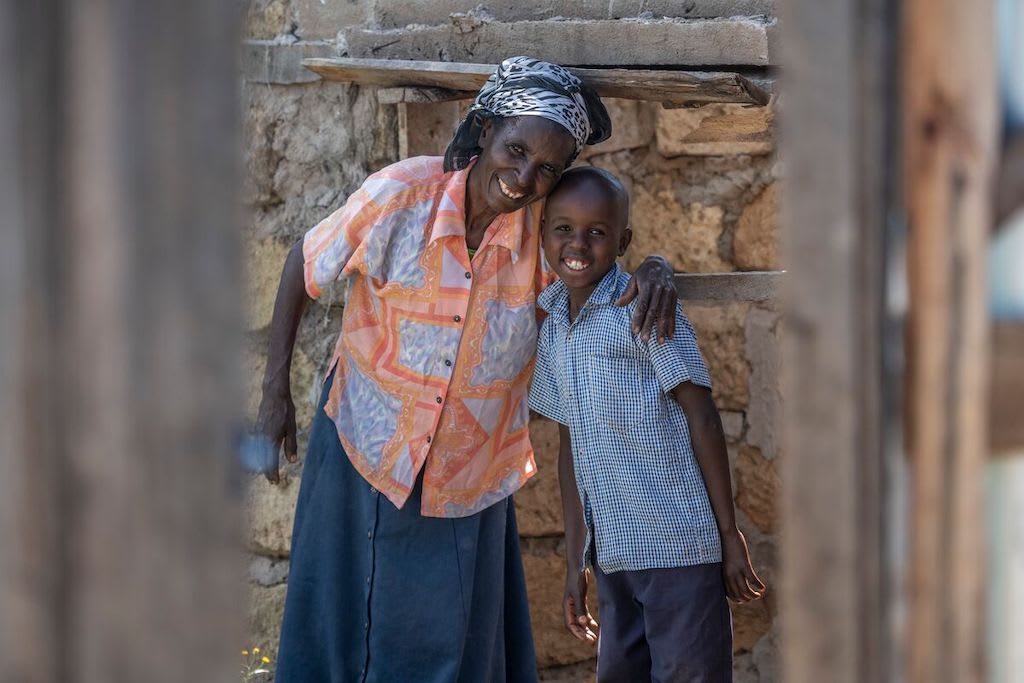 But it wasn't impossible for the local and global community surrounding Nkatha and Brian. Their neighbours prayed—and also raised almost $1,000 to contribute towards Brian's surgery. Generous Compassion donors from around the world raised the rest, and soon Brian was on his way to getting the life-saving surgery.
When it came time for Nkatha to sign the paperwork prior to the surgery, her mind went to the community that had supported them. "I was not afraid! With the prayers and encouragement of the workers at the Compassion centre and the church, I was confident everything would be fine," she recalls.
The time Brian was in surgery felt like a lifetime.
"When the doctor came out and told us that the surgery had been successful, we were all relieved and thanked God," Josephine says.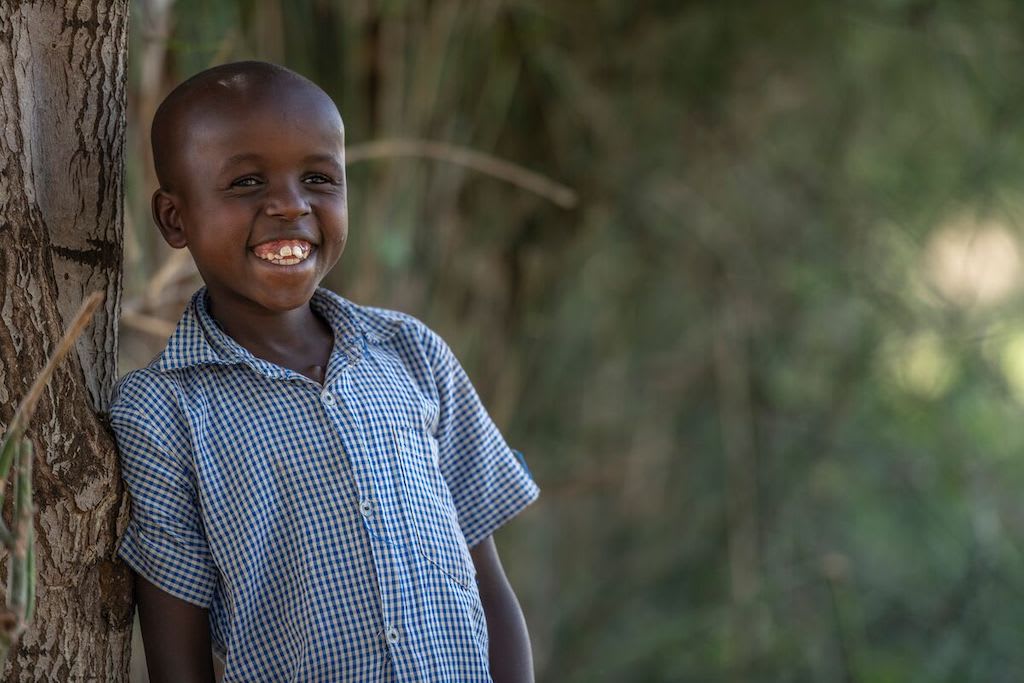 Brian's road to recovery included several complications that kept him in the ICU longer than anticipated. All the while, Compassion was there supporting Nkatha and Brian emotionally, spiritually and financially.
Today, Brian is thriving. He can now run and play with other kids, and dreams of a future as a doctor. "I want to be a doctor so that I can treat people and give them life." he says.
Francis, 11, Nicaragua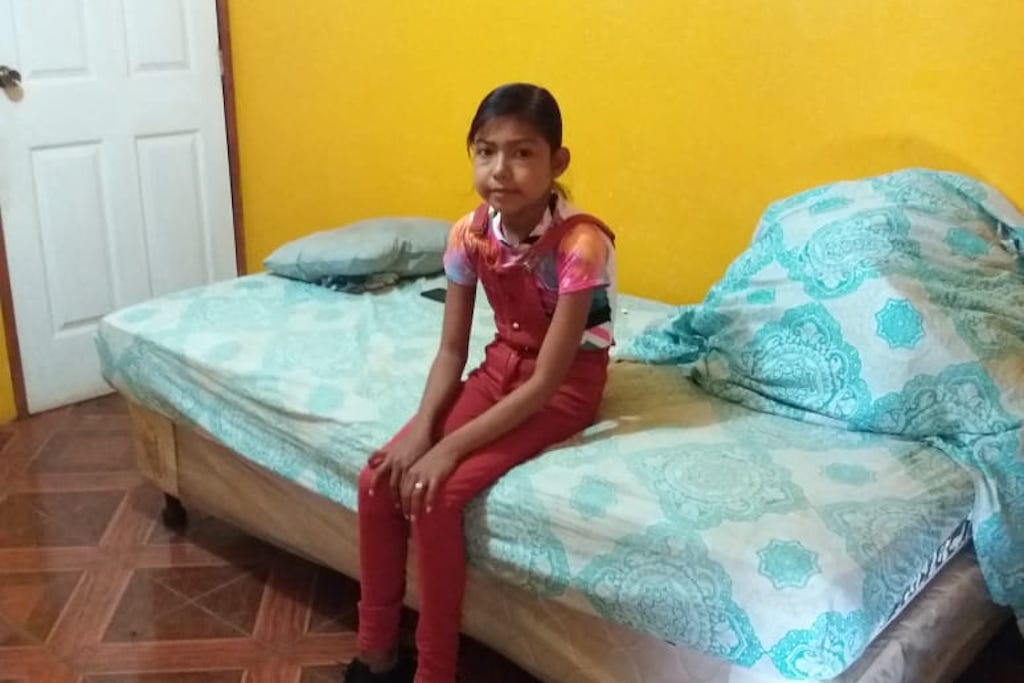 When Francis was diagnosed with kidney disease, acute lung edema and arterial hypertension, she was devastated. She knew that the diagnosis meant that her life would change drastically.
Instead of spending her time playing with friends, she spends three hours, three times a week, undergoing dialysis at the nearest health centre. She faces this treatment indefinitely.
Yet despite already receiving treatment, another threat remained in her life—her home. Her living conditions made her highly prone to life-threatening infections, for which she had to be hospitalized several times. This affected so many aspects of Francis' life, as she began missing school and days at her Compassion centre.
So, Compassion intervened, putting together a proposal to build a new bedroom for Francis, in which she would be safe and healthy. Beyond this, improved living conditions would mean that Francis could receive her dialysis treatments at home, saving her travel time and making her more comfortable.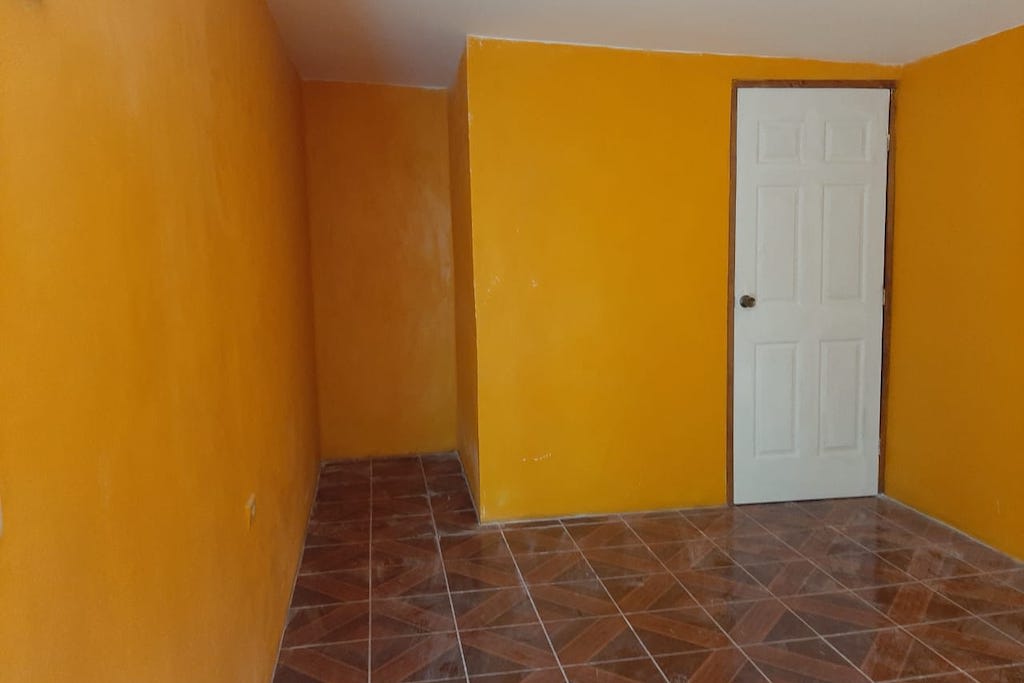 Generous Canadian Compassion supporters stepped up to fund the construction. Today, Francis has a furnished bedroom where she is safe from infection and can receive dialysis.
"In my life, I have spent a lot of time in the hospital. I used to suffer relapses constantly. I always had to go to the hospital for my hemodialysis treatments," Francis says. "Now that I have a new room, my health has improved. I am so happy for this new room. It is very pretty!"
Achille, 4, Burkina Faso
When Achille's parents brought him to the local health centre, they received news no one in their remote village wants to hear: the local doctors weren't equipped to treat him, and he needed urgent care in the capital city.
Achille had been in severe pain, crying when he needed to urinate. The local health centre diagnosed him with urolithiasis—a kidney stone blocking his urinary tract. Left untreated, the condition would continue to cause agonizing pain and could lead to a life-threatening infection.
The family started with temporary prescriptions to help ease the pain. Basic healthcare is free for children under five in Burkina Faso, but travel to clinics as well as certain medications aren't covered, which is a huge barrier for families living in poverty. For Achille's family, their meagre farming income was being drained to treat him, the seventh child in the family.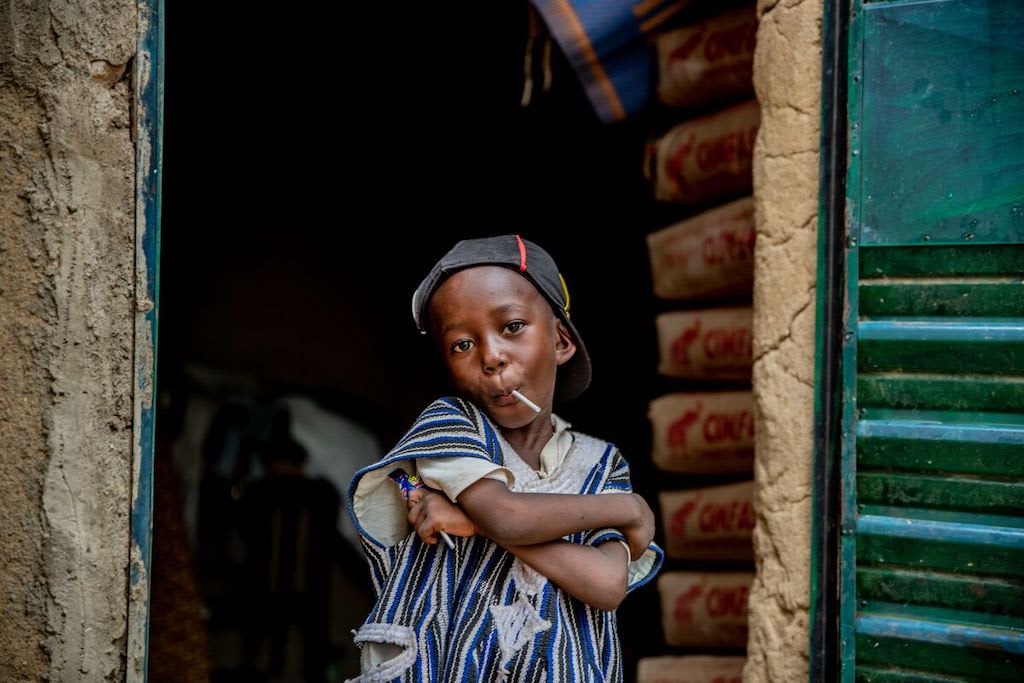 Just as they were starting to lose hope, staff from a new Compassion centre in their community came seeking to register children in the Compassion program. When they heard about Achille's condition, they immediately began making a plan to help.
"Everyone at the project was involved to support Achille and his family. The church was committed to praying for his healing, as the centre staff investigated ways to transfer the boy to the capital city, Ouagadougou, for urgent surgery," says Augustin, a staff member at the Compassion centre.
The COVID-19 pandemic presented unique challenges to caring for Achille, but the staff pressed on, especially as they saw his condition worsen.
Their time at the hospital was sobering. Achille shared a room with another child who tragically passed away after an unsuccessful surgery. "I was afraid," says Achille's mother, Seraphine. "I worried about Achille's surgery."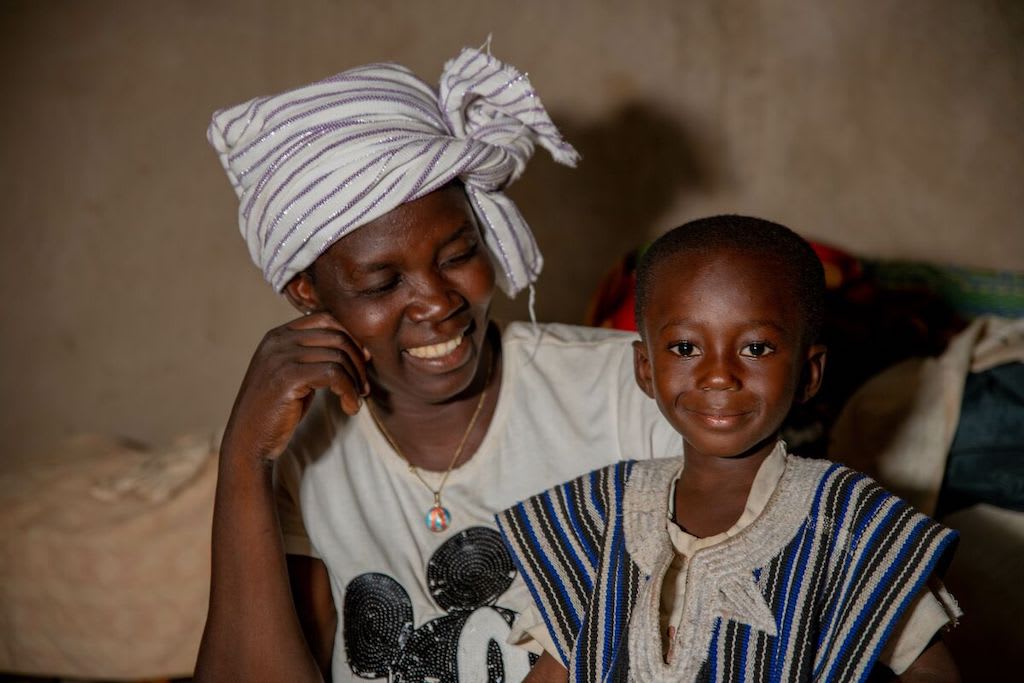 Thankfully, Achille's surgery was successful. The surgeon removed a six-centimetre stone that had been causing all of his suffering.
Now, Achille is able to be an active, happy kid who dreams of becoming a famous soccer player. He also constantly reminds others to be vigilant in preventing the spread of COVID-19. "Achille always reminds me to wash my hands because of coronavirus," says Seraphine. "He also warns the elders, 'Don't shake hands, there is a bad disease called coronavirus, be careful.'"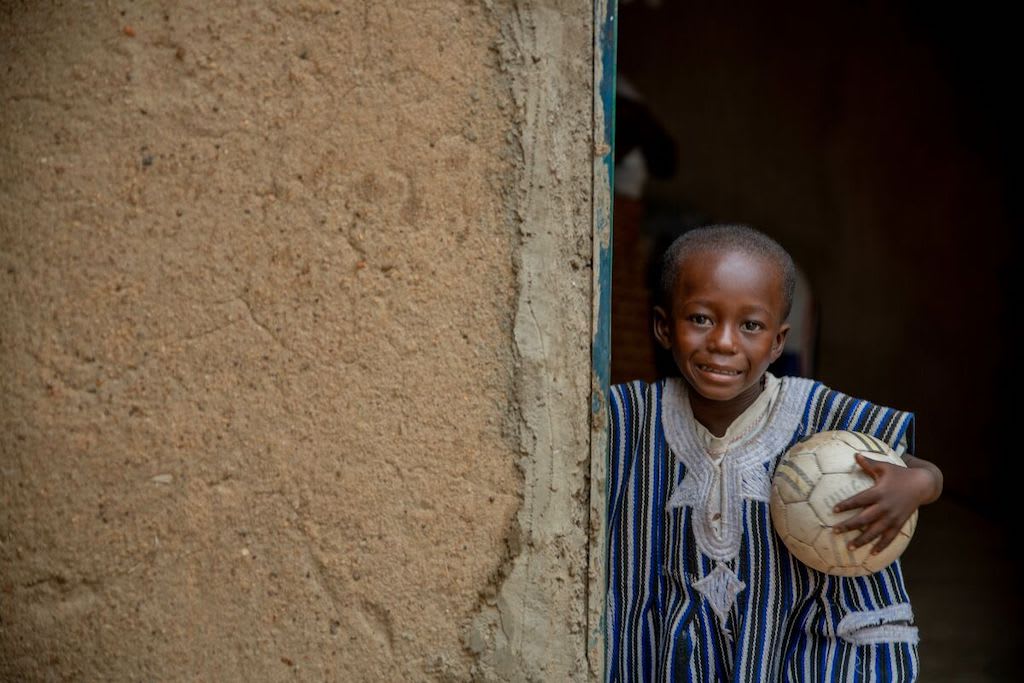 Every step of the way through Achille's treatment, the Compassion centre was there to support the family, particularly as their income was affected even more by the pandemic.
"I thank God for healing Achille and I am also very happy that the Compassion staff intervened at the right time despite the pandemic," said Jacques, Achille's father. "They provided for everything we needed before, during and after the surgery. May God bless the church and the supporters for their love and care."
____
This Christmas, you can give the gift of life-saving surgery to a child in need.
Photos and field reporting by Isaac Ogila (Kenya), Jehojakim Sangare (Burkina Faso) and submitted by Compassion centre staff (Nicaragua).