This Giving Tuesday
What's happening?
More than 4.5 million citizens have fled Venezuela due to an ongoing social and economic crisis. Every day, at least 3,000 of these refugees arrive in the border city of Cucuta, Colombia.
They have no food. No medicine. No place to go.
The city is under-resourced and overcrowded, but local Compassion church partners are doing everything they can to provide help to the constant flood of newcomers—from food and beds to school supplies and sanitation.
But their resources are running thin. And they've asked for our support.
STORY
Venezuelan teen Jesús fled his home with only the clothes on his back.
He's just one of the 4.5 million people who've fled their country due to the ongoing humanitarian crisis.
Recounting that night when a gang entered his street with guns and killed the woman next door, Jesús says, "We had to go through the forest and cross the river because the regular border crossing was closed."
It's a dire situation for so many. But you can do something to help. Our church partners in Colombia have asked Canadians to outlove poverty through giving so kids like Jesús have much needed food, medicine and sanitation and so they're protected from abuse.
Want to give to other related needs?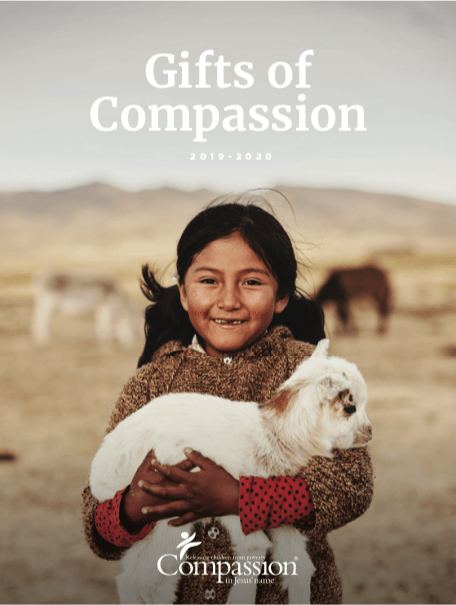 DOWNLOAD
Give a card
Giving to help refugees in honour of a loved one? Download a card to give to a friend, family member, colleague or loved one, explaining how this gift, given in their honour, is putting love in action this season!
Download Card