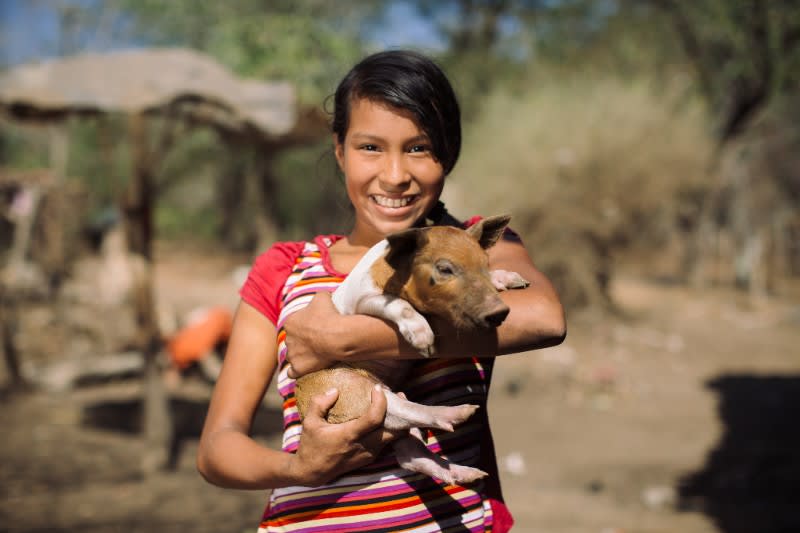 November 2017
We hope you are as excited as we are about this year's Gifts of Compassion Gift Guide.  You should be receiving your copies any time now!
We wanted to take a moment to share some stories with you of the amazing ways that our volunteers have been using the gift guide to share their personal Compassion story with others and see money raised. Some of these volunteers are young in age and are leading us with their passion and ideas!
During this summer at her church, Hannah had children bring in loose change throughout the week. They raised $641 to buy 9 different gifts and presented the funds to Compassion.
12-year-old Lauren held a musical showcase, bake sale, loonie games and shared her Compassion story. She raised $1,481 for Urgent Needs and the Gifts of Compassion – Build a Learning Centre.
Jana asked friends and family to join her on a 5K water walk.  She raised $4,300 for Safe Water and Sanitation for East Africa.
Chloe, just 10 years old, wanted to raise funds to purchase a well from our gift guide. A local restaurant committed to giving the proceeds of meals purchased during her event. Chloe was the greeter during the dinner service and let people know about Compassion and her fundraiser. She raised $1,000 but she was determined to raised $1,500 … so she also held a few bake sales to reach her goal!
How are you going to use the Gifts of Compassion Gift Guide this year? 
Will you:
Create a fundraiser and choose a need you are passionate about from the gift guide?
Select different Christmas gifts among your family this year?  
Share your Compassion story with friends and family through social media, email or in an old-fashioned Christmas newsletter and feature a specific gift from the guide in your communication?
Whatever way you choose – we are here to help – with resources, sharing ideas, or prayer!
Sharing our story together,
Tracy Smith
Volunteer Network Manager
Compassion Canada