Search Results
We found 3 results for the Global Food Crisis category. Showing all results.
She who hungers: Why global hunger hits women and girls worse
Beaded sweat dripping down her brow, Fransciska breathes deep the dusty air kicked up from her worn sandals. Her sombre one-year-old rests his cheek against her jutted shoulder blade. She carries the weight of his hungry body in a green cloth kanga carrier wrapped around her torso. The weight of her precious baby takes a toll on her tired body during today's 15-kilometre.
But it is nothing compared to the weight of the world she bears each day, fighting to provide for her six hungry children.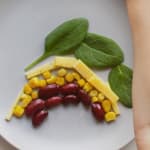 New kids devotional: Dinner Table Devos
Compassion Canada has just released a fun new devotional reading plan for the kids and families, Dinner Table Devos!  Isn't food a really amazing gift from God? Food makes our bodies work, it connects us to our community and sharing it is a great way to love other people! In this kids and family dinner-table […]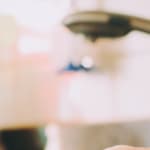 How to talk to kids about the global food crisis
The news can be scary for kids (and grown-ups too)! With so much brokenness in the world, it's tempting to want to shield our children. Many of us wonder how to make our children aware of complex issues like the global food crisis. Heavy conversations can be intimidating. Right now, a global food crisis is […]