Search Results
We found 32 results for the Letter Writing category. Showing results 31 to 32.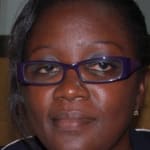 Ever wondered who it is who translated your letters to your sponsored child? Meet Josiane, one of our translators at Compassion Burkina Faso. Today, I watched a soccer match with a Canadian sponsor, learned about the work of a veterinarian in Australia and ate sushi on a Korean dinner table. I travelled all of these […]
Are Letters Really That Important?
Letter writing is a bit of a lost art. Let's face it – most of us would rather send a short email or a quick text than spend time fashioning our thoughts and writing them out. Letters seem to have lost their relevance in our fast-paced, electronic world. It's too bad, really. There's something thrilling […]