Compassion Canada is honoured to once again be named by Charity Intelligence as one of Canada's Top 100 Charities, alongside many peer organizations in our sector that are responding to some of the world's most urgent needs.
Compassion Canada's Charity Intelligence rating
Each year, Charity Intelligence releases independent reporting on over 800 Canadian charities. Compassion Canada consistently receives a 5-star rating from the charity watchdog, which says that it evaluates charities based on results, costs and impact.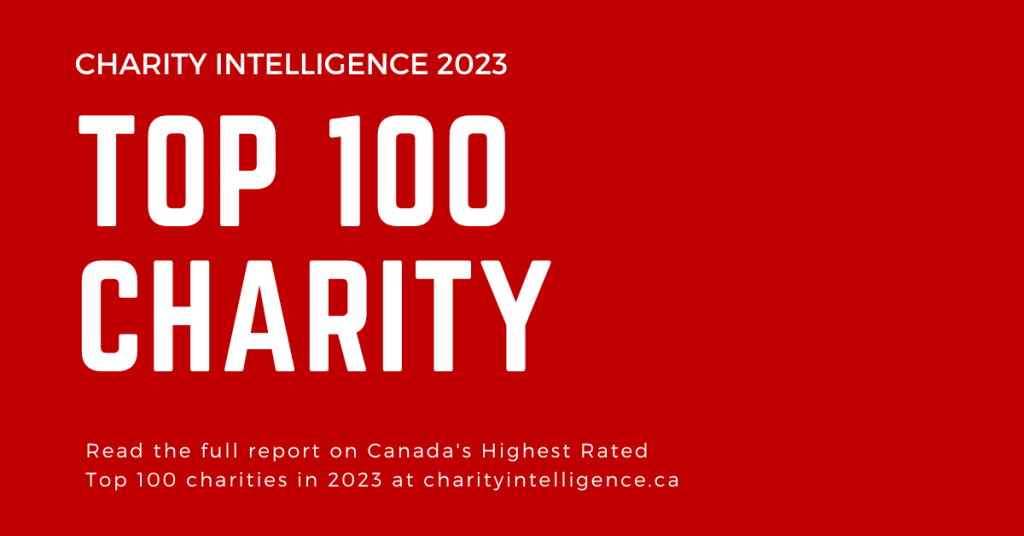 "In 2016, Statistics Canada reported that nearly a third of Canadians weren't giving as much to charities as they could because they had unanswered questions," writes Charity Intelligence Canada. "We hope that by answering donors' questions with independent reports, we can help Canadian donors give intelligently."
With food insecurity, extreme weather and conflict on the rise around the world, the needs and vulnerability of children are greater than ever. It is important that donors in Canada can give confidently to charities they know will make a real and meaningful impact for those who need it most.
Compassion Canada's impact
As we work to release children from poverty in Jesus' name, we are thankful for the over 90,000 Compassion supporters in Canada who choose to be a part of our mission.
The generosity and support of Canadians help to fuel Compassion's proven holistic child development model that is lifting millions of children, families and their communities out of poverty in 29 countries around the world.
Compassion takes seriously the responsibility of stewarding the resources entrusted to us by sponsors and donors. We invite you to learn more about our finances, impact and commitment to our values of dignity, discernment, excellence, integrity and stewardship by reading our Impact Report.
____
Want to join the impact? Check out these gifts that give back to causes that matter most to you.