This article was originally written in March 2020 for Compassion Canada's Summer 2020 Magazine.
If you walk into our office in London, Ontario, you may be stopped in your tracks by the bright colours and bold letters as you enter our doors. Words that serve as a call to staff members and visitors alike, signaling where we've set our aims for the future:
Every child.
Every Jesus-follower.
Every life changed.
Over the last six months, I've regularly been asked about my vision for Compassion Canada in my new role as President and CEO. It is as aspirational as it is practical. All-encompassing and yet precise.
We have our eyes set on every and our hearts focused on the one.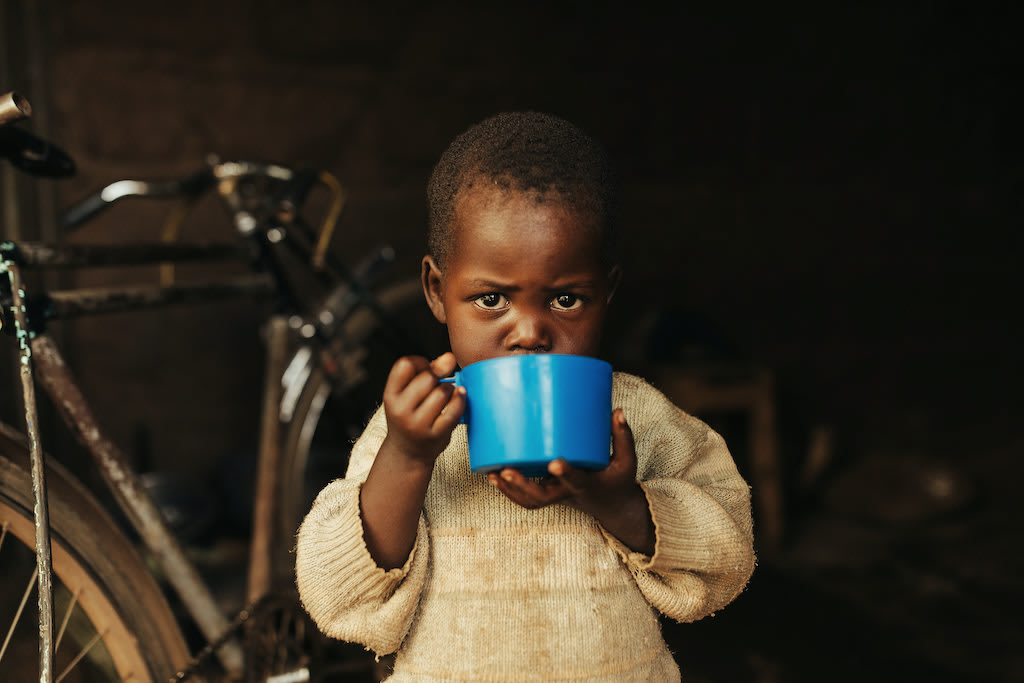 Even in the midst of the global pandemic and the uncertainty that the current times bring, this remains our focus as an organization. As I write this article, our entire staff team is working from home in a time of social distancing and cannot walk through our office doors to see those letters. Even so, we continue to work tirelessly every day to see that vision realized.
As an organization, we celebrate the progress the world has made since the United Nations' ambitious Millennium Development Goals were set 20 years ago. We celebrate the progress we are making together towards the new Sustainable Development Goals. We also celebrate the part our generous supporters have played to help release more than two million children from poverty in Jesus' name. At the same time, we are sobered by the fact that 385 million children still live in extreme poverty and that they are particularly vulnerable in times of global crisis. These unprecedented times compel us even more to work towards a world where every child can live a life free from poverty in all its forms.
To reach every child, we are calling on every Jesus-follower to join God in advancing his mission of justice and compassion while prioritizing children and the poor. We want to respond to the invitation from Isaiah 58, "to loosen the chains of injustice, to set the oppressed free, to share your food with the hungry, to provide the poor wanderer with shelter, and to clothe the naked."
And lastly, we believe that participation in God's work sparks transformation in every life involved. It is not simply a transaction from giver to receiver, but a way of reorienting life towards a Kingdom vision and Jesus-like living. We want to see all children and all Jesus-followers freed from the grip of poverty—be it the poverty of 'too much' or the poverty of 'too little'—leading to lives changed both around the world and here at home.
So how will we get there?
This is a question that people from all walks of life tend to ask, sometimes with genuine curiosity, sometimes with expectation and sometimes with doubt. For certain, making a measurable impact in the fight against extreme poverty can seem overwhelming, and the goal of releasing every child from it may seem idealistic at best.
And the answer, for me, is simple and earnest: We will get there by taking one faithful next step. And after taking that faithful step, we will then take one more.
While 800 million people still live in extreme poverty today, that number was more than double just 20 years ago. Progress that once seemed impossible was achieved by setting a bold vision.
We're amazed by the way more than 8,000 church partners around the world show love and care to over two million children in our program, allowing them to leave the realities of extreme poverty behind. Children who prove that the love and investment of a community of people who know their needs helps them stay emotionally and physically healthy, excel at school, find good jobs, and become church and community leaders. As we see more and more children sponsored at even earlier ages, all the evidence shows that these children experience greater impact and are themselves shaping their communities for the better.
I was in Bolivia in March before the impact of COVID-19 was shutting down borders and before the WHO named it a pandemic.
While there, I had the opportunity to hear story after story of lives, families and communities being changed. Rosario was just a young girl when she witnessed the tragic death of her baby brother after he became ill and was not able to receive the care he needed. Many years later, those wounds were reopened when she lost her oldest brother just weeks away from his high school graduation when he came down with a fever.
Things began to change for Rosario when she was invited to join the Compassion child development program at a local church. A sponsor chose her, invested in her, encouraged her, and prayed for her. As the Compassion staff and her tutors began to remove the lies that poverty had told her and replace them with God's truth, she began to have hope and dreams for her future.
Over time, she grew into a healthy and confident young lady. She had the opportunity to be mentored, to get involved in community outreach, and to receive a post-secondary education. Rosario studied economics, and then received a second degree in teaching so she could invest in the next generation of leaders in her country. She is now working full-time, no longer trapped in poverty or believing the lies poverty tells, but helping young people develop healthy minds while discovering God's love for them.
Stories like Rosario's demonstrate how the perils of poverty are overcome in the lives of real children who face unimaginable hardships. They fuel us to believe that the fight against poverty can be won, and more importantly, that it must be won.
My recent experience in Bolivia reaffirmed my desire to help children like Rosario survive and thrive.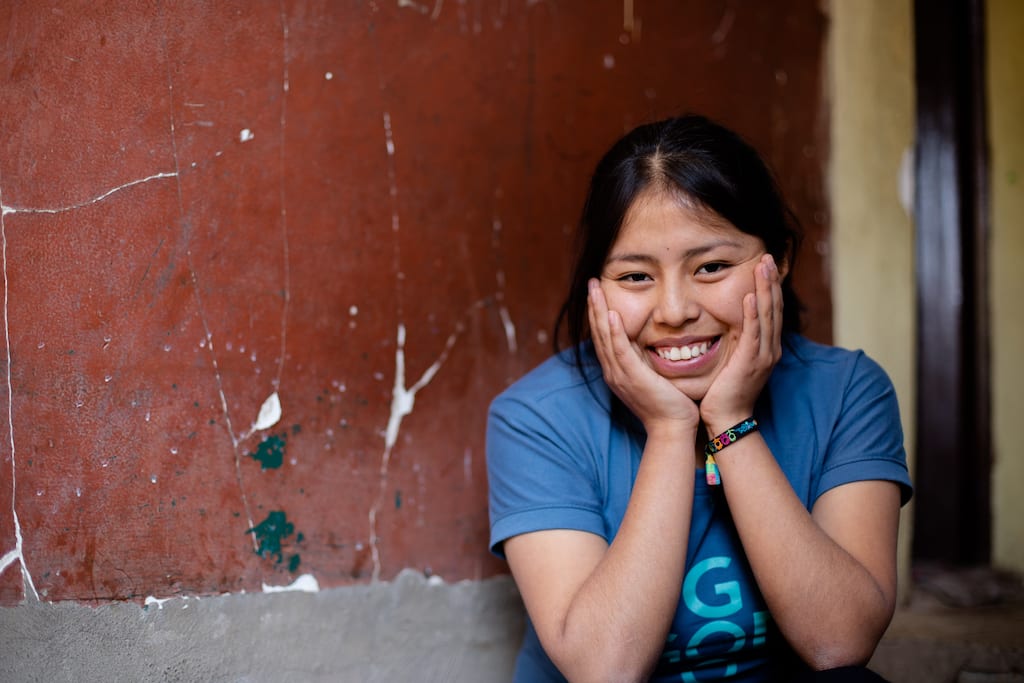 As we adjust to the unfolding reality of the coronavirus and the ripple effect the pandemic has had in every country, in every sector and at every level of society, I'm even more convinced that the global poor need the love and the help of the global church. Every Jesus-follower is called and uniquely equipped by God with gifts and talents to reach out in compassion to the world. And we can have confidence that God can do immeasurably more than all we could ask or imagine as we set our eyes on the every and focus our hearts on the one.
We know that every act lived out, every story shared, every letter written, and every prayer prayed in the name of Jesus helps to remove barriers that stand in the way of children so that they can live a life free from poverty and flourish in Christ.
The noble goal of ending poverty in the life of children around the world is bold but it begins with one simple step. Your one act of compassion, your one faithful next step, is the way the lives of children living in poverty will be transformed, no matter what circumstances we face in the days and years ahead. And I am praying that your one act of compassion will transform your own life in the process too.
Perhaps the stakes are higher than ever for the children and families who live in extreme poverty. Perhaps the challenges to fight poverty seem greater than any of us have witnessed in our lifetime. May our confidence be in a God who ignites our hearts and multiplies our small acts as we join Him to see every child released from poverty in His name.
The question, then, is What is your next step?
____