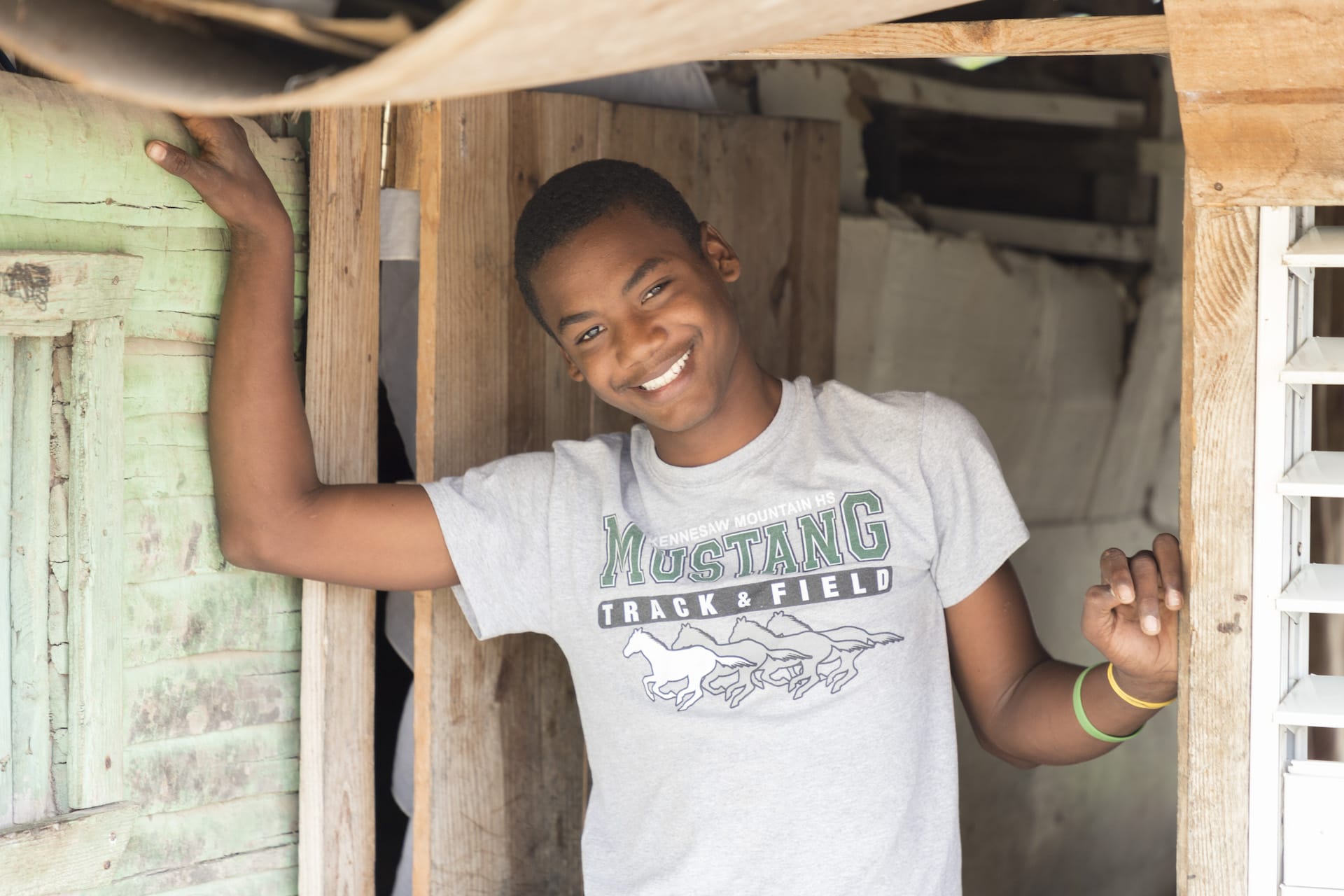 It was news that no mother ever wants to receive. Words no one wants to speak. Lymphoma. Leukemia.
Micaela first began to notice something concerning in her son Julio's routine. "It was normal to send Julio to the grocery store to buy food for me to cook the meal," Micaela recalls.  He was ten years old, used to doing the errand. "The place is less than a five-minute walk from home. What started to catch my attention was that Julio was taking two hours to get back. When he finally arrived, he was so tired, as if he was suffocating."
Micaela started to follow Julio to the store to see why he was taking so long. What she saw took her by surprise: Julio was stopping every few steps. He couldn't walk because it was hard for him to breathe. She knew something was very wrong.
A life-altering diagnosis
Micaela decided to take Julio to the hospital. It was no small endeavour, since the nearest hospital to their home is an hour away from their community.
"We spent more than a month travelling back and forth to the hospital for tests," Micaela says.
The doctors eventually came to Micaela with a harrowing discovery—there was a mass covering almost all of Julio's heart.
Julio was referred to a hospital in the Dominican Republic's capital city, Santo Domingo, which is an hour and a half from their home, for more tests and treatment.
"When we got to Santo Domingo, doctors started to do more blood tests and analysis on Julio,"Micaela recalls. "When the results were ready, the doctor took me out of the hospital room and gave me the most devastating news I've ever received."
A community of support
Micaela reached out Julio's tutors at his Compassion centre as soon as they received the diagnosis. Julio had been part of Compassion's program since the age of five.
The Compassion centre immediately stepped up to help support Julio and Micaela, providing funds for transportation, medical expenses and food support. Of course, beyond financial support, the centre provided emotional and spiritual support. All the children and staff at the centre united in prayer for Julio.
"We constantly prayed for him. It was a hard situation, but we trusted God," says Esperanza, one of Julio's tutors.
Julio soon started chemotherapy. At times, it had immense effect on his body, causing him to lose his hair, stop eating and be bed-ridden. Some months, he had to stay at the hospital for extended periods of time.
In months when he felt better, Julio continued going to school and attending activities at the Compassion centre. Unfortunately, he got bullied at school because of his sickly appearance.
"I didn't want to attend school," Julio says, "But at the centre, my tutors and friends taught me how to be brave. They told me that my condition wouldn't last forever and that I would be fine. The only words I had to believe were the ones God says about me. I believed it and started not to care about what people said."
Julio's tutors became as committed to his treatment as his mother was. "Julio is like a son to me," says Isabel, his other tutor. "His mother took care of him at home, but we took care of him at the centre and anywhere we saw him. When he couldn't come to the centre because of rain or because he felt weak, we visited him at home and gave him classes there."
If Julio was going to have to beat cancer, the community at his Compassion centre ensured he didn't do it alone.
Beating cancer
Julio's battle with cancer lasted four years. He saw many children pass away during those years, and there were times when he feared for his own life.
"I thought I would die, and I cried. I didn't know what was going on, but I felt so sick," Julio says. "I prayed for the Lord to heal me all the time. Psalm 23, which I learned at the Compassion centre, was always on my mind."
Little by little, Julio started to heal. The effects of the chemotherapy became less harsh on his body. Then, finally, Julio was declared cancer-free. He had beat cancer!
One of the most remarkable parts of Julio's story is that his Compassion sponsor became sick at the same time he did. Though it was an incredible struggle for both of them, their letters to each other were an encouragement through their respective battles.
"I am thankful my son has such a wonderful sponsor," Micaela says. "She is so affectionate and kind. She got sick and healed at the same time as Julio—they are both miracles."
After both their recoveries, Julio's sponsor travelled to visit him, along with her son. "My sponsor cares about me so much. I felt so happy when I saw her in person," Julio says.
Looking ahead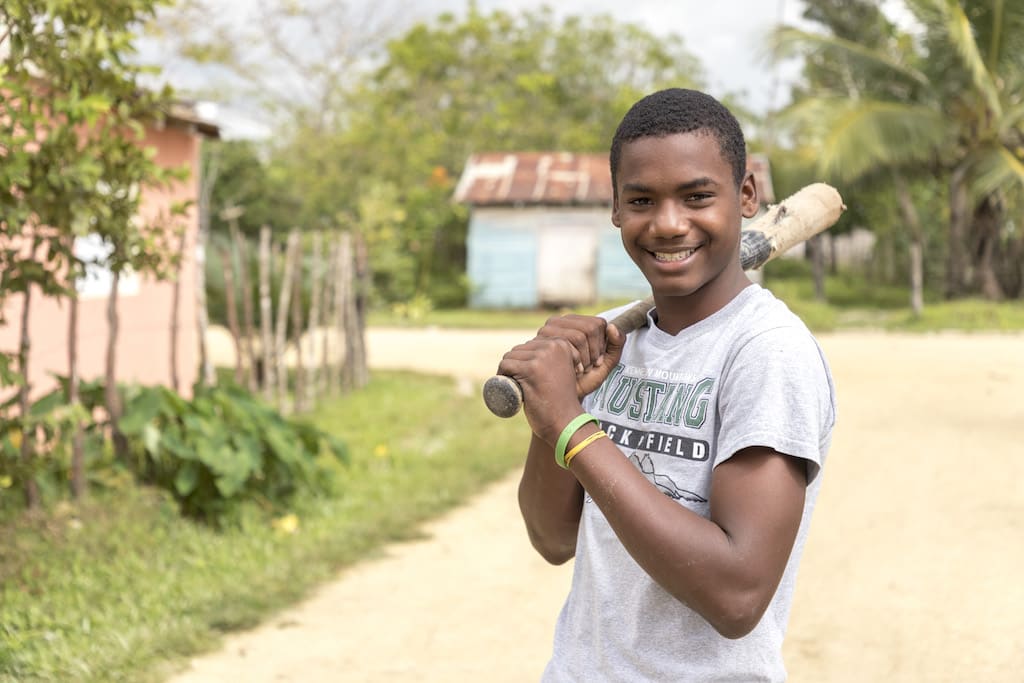 Julio has been completely healthy for three years now. He is a vibrant teenager full of dreams. He is currently in seventh grade and wants to become a sports instructor. His favourite sport is baseball, which he practices at the Compassion centre where he is part of the sports club.
Julio is thankful for the help, support and companionship of the Compassion centre that helped him recover. His community instilled confidence in him and showed him that nothing is impossible with God.
"I wouldn't be alive without the help of the centre," Julio says. "They were the ones that helped me and prayed for me. They taught me to trust God and they provided me with medicine, transportation and prayers. My heart is full."
____
Around the world, children living in poverty face extra barriers when faced with health challenges and life-altering diagnoses. Provide hope by giving to Compassion's health interventions!
Buy a Health & Wellness Bundle
Words by Yrahisa Mateo and Alyssa Esparaz; photos by Yrahisa Mateo