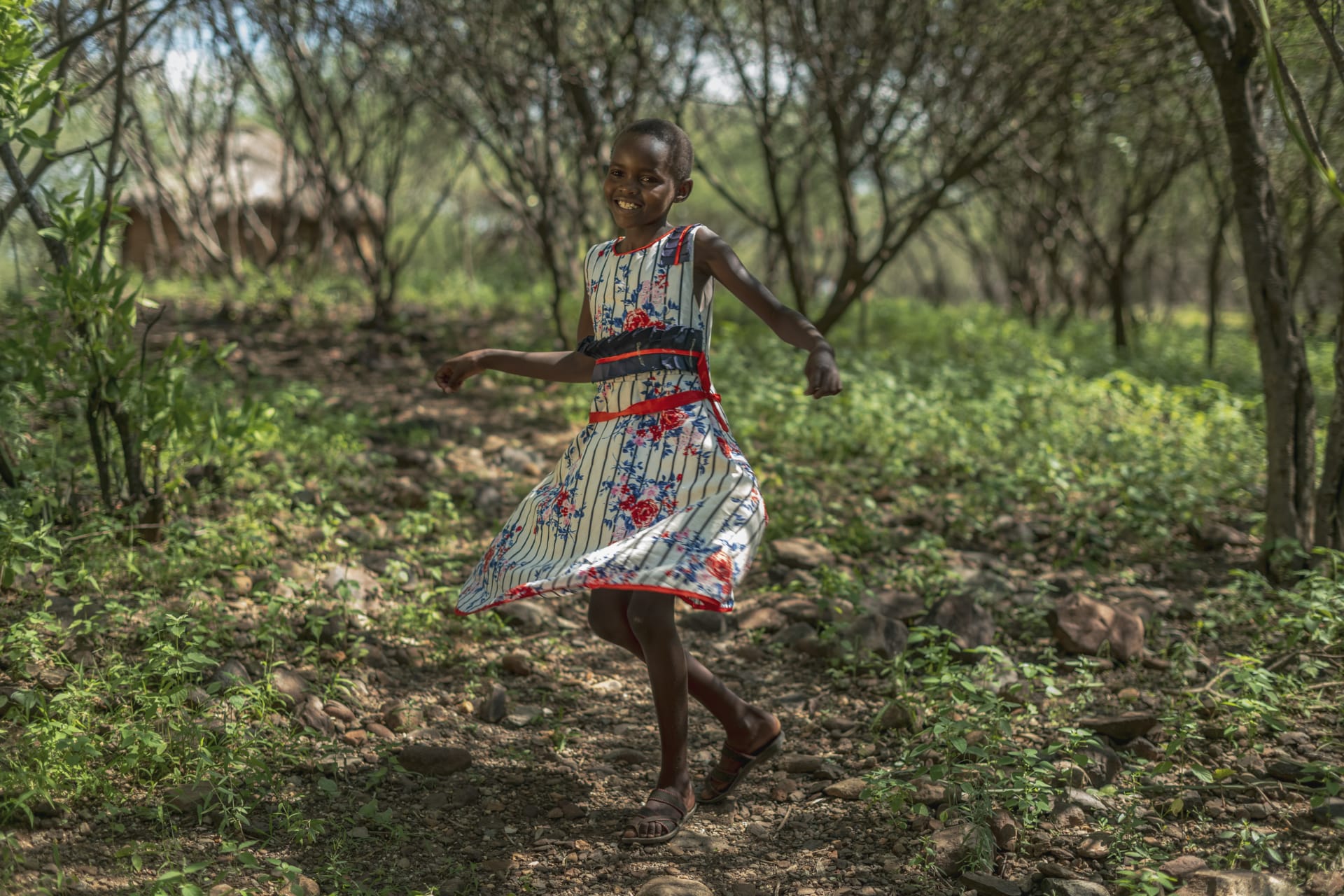 Warning: This content includes mention of abuse and sexual violence against girls. We recommend you read with discretion.
Everything changed when Florence turned 12.
Instead of a birthday party or a sentimental mother-daughter ceremony to celebrate her transition from childhood to becoming a young lady, Florence's family received a marriage offer and a bride price.
Her intended husband was an older man from a neighbouring village who wanted Florence to be his fourth wife. The bride price—a large gift, common in many cultures around the world, which is presented to the bride's family from the groom's family, usually containing livestock, certain foods, clothes or money—was accepted by her brother.
All that was left to do before she could move into her intended husband's home as his wife, was a cultural ritual that Florence's family, and those in communities like hers have been practicing for generations—female genital mutilation (FGM).
____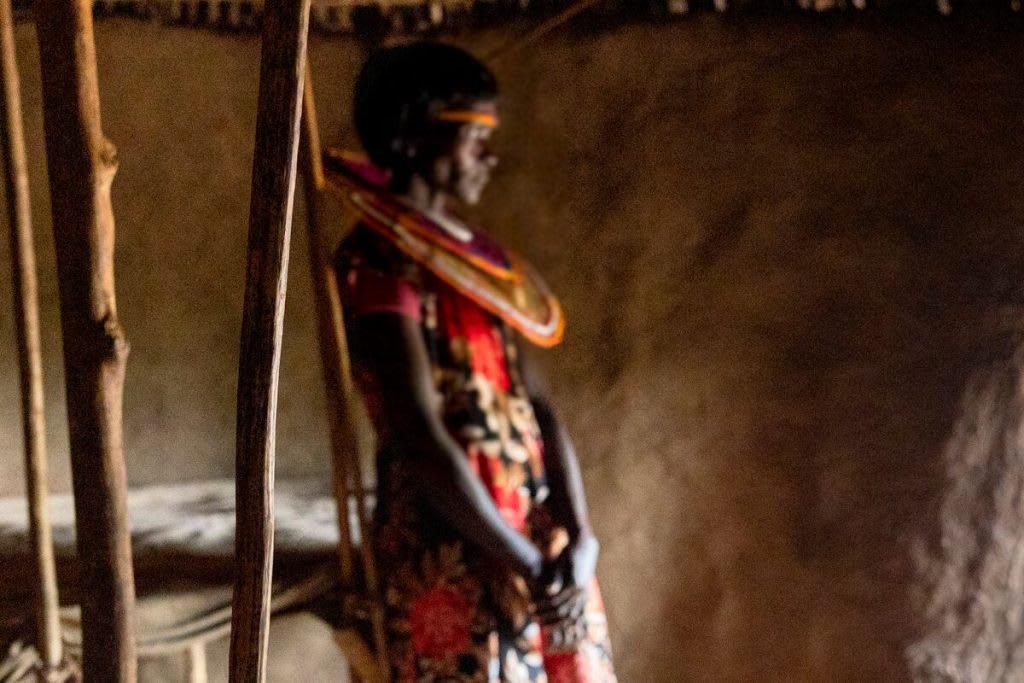 You may be having a hard time wrapping your mind around why parents, and more so mothers, would allow their young daughters to go through such a painful and medically unnecessary procedure. It is important to understand that this is a complex and multifaceted tradition and there are many reasons at play for these families and their daughters.
Reasons why parents force their daughters to go through FGM
The social backlash and exclusion that "uncut" women will face and the shame it will bring their families
Negative beliefs about the appearance of female genitalia when it is "uncut"
A fear that "uncut" girls will be more promiscuous before and or in marriage
Ultimately, the difficulty for the "uncut" daughter to get married
For a family living in a small village where community ties are prioritized and social pressures—often rooted in oppressive patriarchal value systems—are a dominant element to decision-making, choosing to go against a tradition that has been practiced for generations is unacceptable. In addition to that, if this family is poor and sees their daughter as a major financial burden, having her and any other daughters being seen as unmarriageable and as outcasts, is devastating.
In Kenya, where Florence lives, FGM is illegal. Anyone found committing the practice could face jail time or hefty fines.
Yet, the practice continues, and has harmed an estimated 200 million girls alive today.
Many of the families living in poor communities like Florence's have never been educated on the multitude of ways that FGM can destroy or severely impact a girl's life.
Effects of FGM
severe blood loss
injury to genital tissue
recurrent infection
pain during urination
pain during sex
infertility
complications during childbirth
depression and other mental health effects
higher risk of HIV infection due to unsanitary cutting tools
death because of blood loss, infection and or shock
Unfortunately, in communities where marriage is one of the main sources of security for women and mothers may be socially and financially dependent on their husbands, even if a mother doesn't want her daughter to go through FGM, she must be able to offer her daughter an alternative that gives her a viable future.
And that's where Florence comes in.
Florence's escape
After realizing that the bride price had been accepted and that her parents were preparing to marry her off that year, Florence ran away from home.
Determined to make a life for herself, Florence pushed on and continued going to school by living at friend's houses and relying on the support of others. Eventually, she made it to college, married the man of her choice at 21 and graduated with a teaching degree, making her the first girl in her family to do so.
Now Florence is a beacon of hope to those in her community.
During the day, Florence works as the head teacher at a girls' primary school, and then in the evening, she runs a rescue centre for girls who were just like her. They're usually not much older than 12 and are often risking their lives by running through the Kenyan wilderness to flee the mutilation of their genitals and forced marriages.
"They arrive traumatized and sometimes injured. Many girls must make the treacherous trip to the centre at night. Some spend days walking with no food or water, depending only on well-wishers or foraging in the bush for whatever they can eat. They reach the centre tired, dirty and emaciated," says Florence.
Thankfully, when the girls arrive at the centre, their basic needs are covered, and they also receive counselling, food and love.
Then, in 2016 Compassion partnered with the local church in Florence's community to start a Child Sponsorship Program, and Florence was unanimously selected to be chair of the committee overseeing the child development centre.
Now with the support of the local church, the truth of the holy Scriptures is being used to push back against the harmful ideologies and beliefs that perpetuate FGM.
"We give them the opportunity to relearn, and the tools to be able to shun cultural practices that do not honour God. The Word of God is the greatest tool for transformation, and we believe that as we disciple our kids to disciple other kids in the community, there will be a ripple effect of change," says Reverend Yusuf, the church pastor.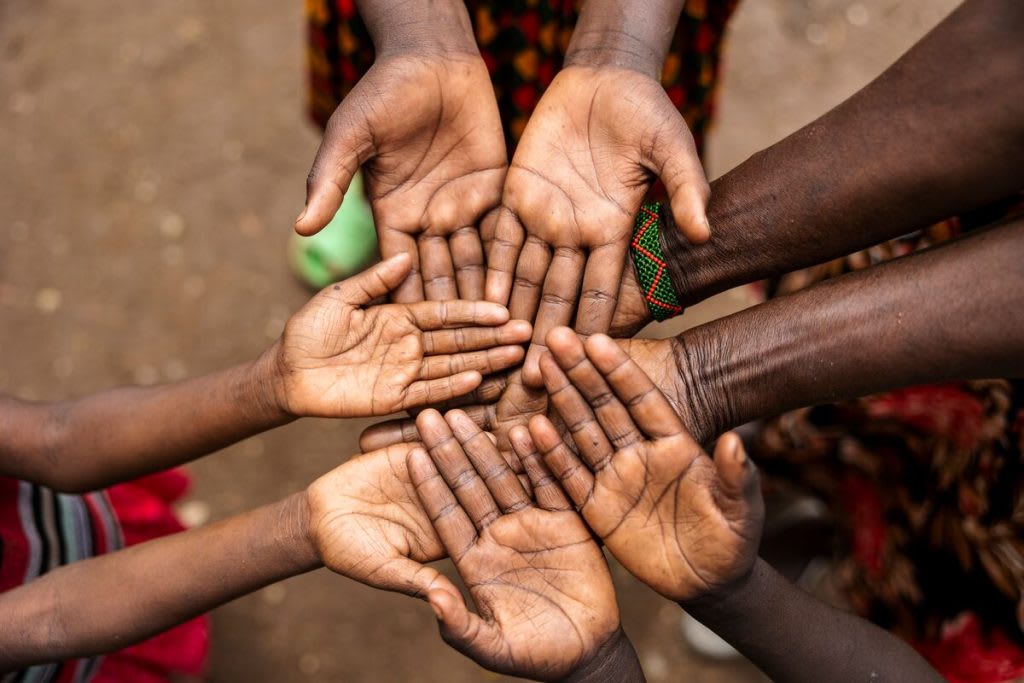 At Compassion, we believe that the good news of Jesus Christ found in the Bible has the power to change hearts and minds and remove the blinders from people's eyes. This empowers people of all backgrounds and people-groups to turn from cultural practices that oppress and hurt women, and instead honour women as image-bearers of God and view their bodies as worthy of dignity and respect.
"So God created mankind in his own image, in the image of God he created him; male and female he created them… God saw all that he had made, and it was very good."
– Genesis 1:27, 31 (emphasis added)
With the support of Compassion, change leaders like Florence and Reverend Yusuf work at the local level by educating parents of children's rights and offering Bible-based coming-of-age ceremonies. As ambassadors of Christ, they're doing the hard work of reconciling those in their communities to Christ and setting little girls free from the cycle of physical and spiritual poverty in Jesus' name!
When young girls are educated, given options for their futures and taught about a loving God who handcrafted the female body and called it "very good" (Genesis 1:31), they're empowered to become agents of change in their communities, and to set a different course for the next generation of girls.
Eradication by 2030: Raising a generation of girls free from the pain of FGM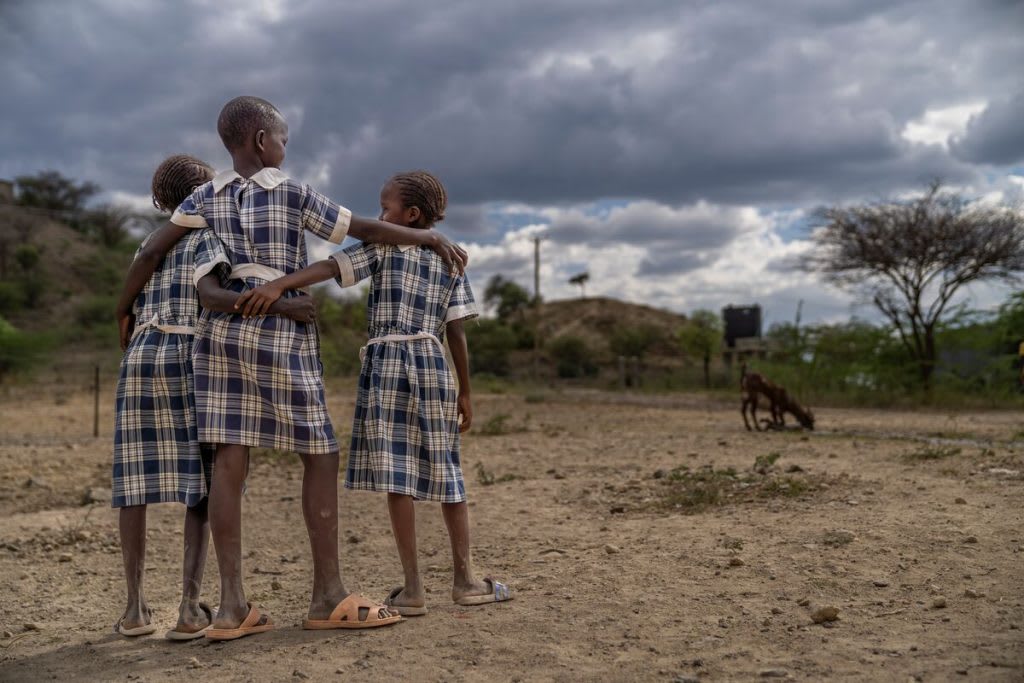 One of the sub-targets of the United Nations' Sustainable Development Goal 5: Gender Equality is to eradicate FGM by 2030. With only eight years left to reach this goal, the time to act is now.
Would you consider joining in on the fight to end FGM and free girls from the cycle of pain and trauma it causes? Because of the ongoing effects of COVID-19 and resulting school closures, the United Nations Population Fund estimates that 2 million more girls will have gone through FGM than expected pre-pandemic.
____
When you choose to sponsor a girl today, you are ensuring that she has a safe haven at the Compassion centre where she will be supported and her rights advocated for.
Help be the change.
"We envision girls who are governed by the Word of God, who value themselves and their bodies and believe that God made them wonderful as they are." – Yusuf, the reverend
You can search by country to sponsor a girl in a country where FGM remains prevalent today, including Burkina Faso, Ethiopia, Ghana, Indonesia, Kenya, Sri Lanka, Tanzania, Togo and Uganda.