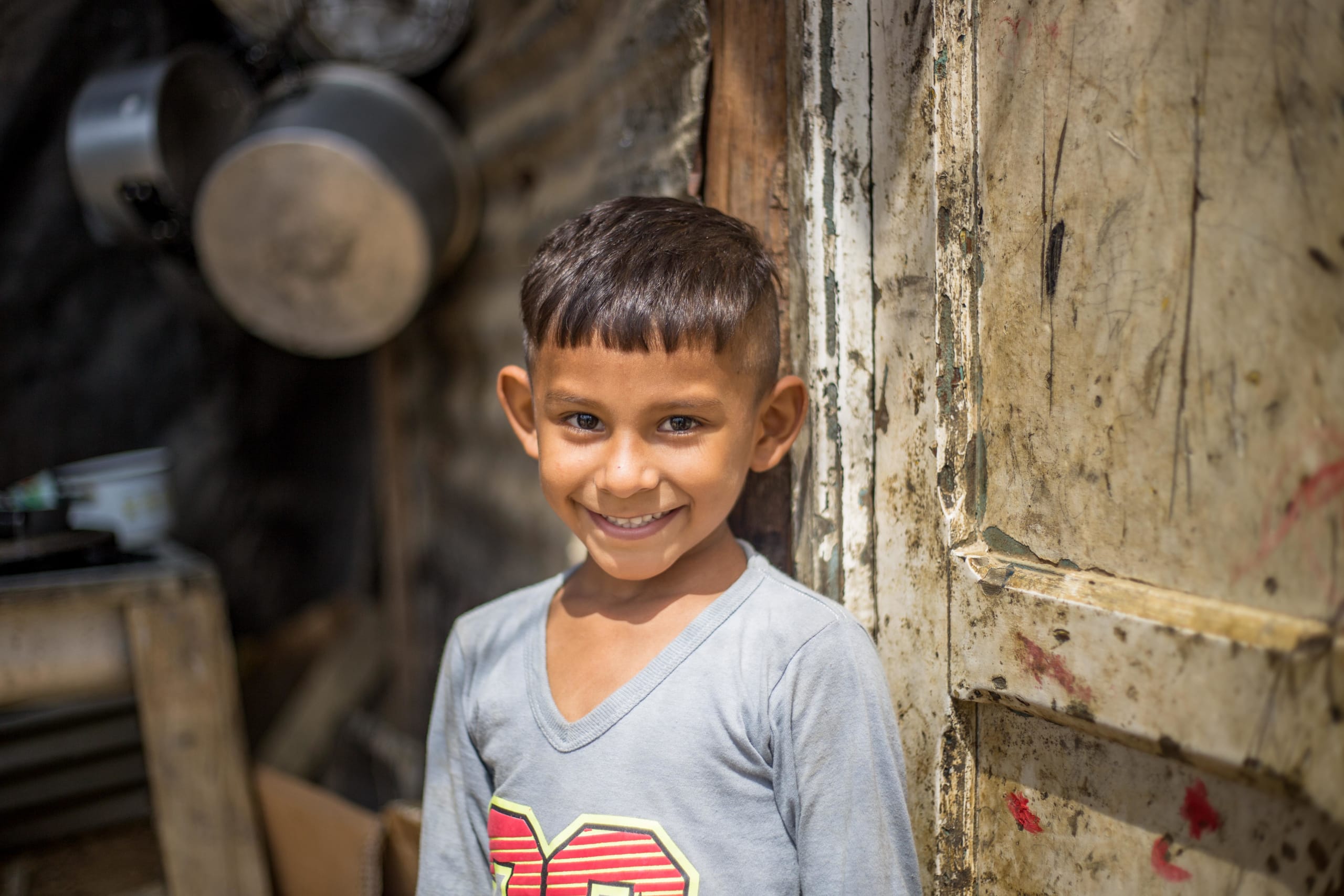 We're not ashamed to say that on Tuesday, we were hitting the refresh page on our website quite frequently to track the progress toward our 2019 Giving Tuesday goal of $80,000.
We were so thrilled to reach our goal by the afternoon!  The generosity of our supporters encouraged us to increase the goal to $120,000. We're thankful to report that we achieved this goal as well and exceeded it too, raising $142,196.
Thank you.
Our hope was to provide urgent care for children and their families who had to make the unthinkable decision to leave their homes because of the ongoing humanitarian crisis in Venezuela.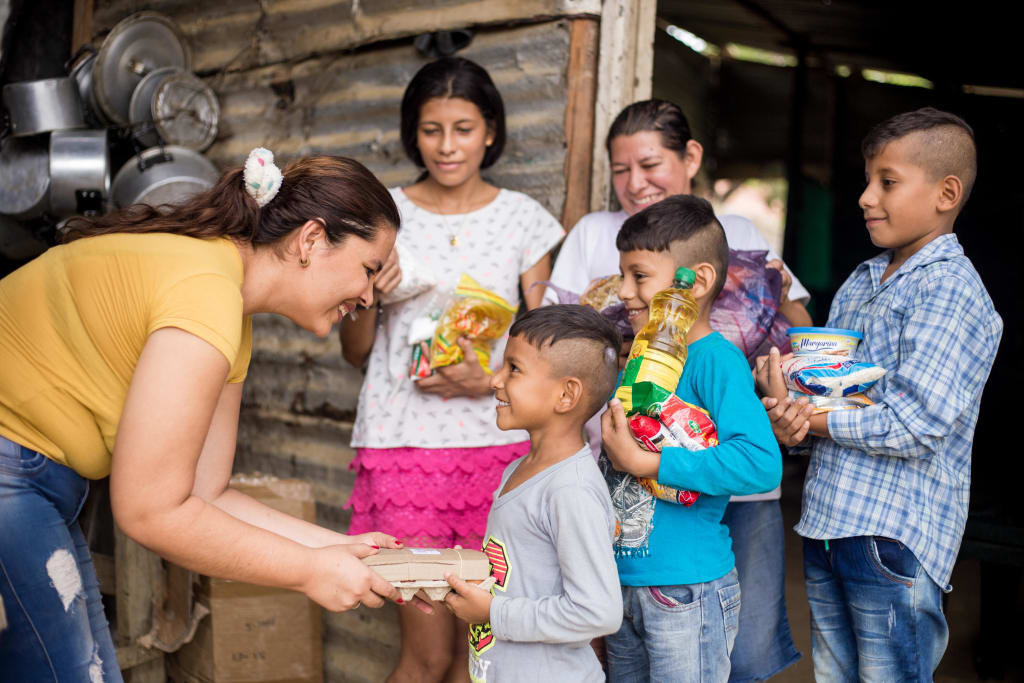 A Venezuelan family who fled to Colombia receive an emergency kit of food from Compassion's local church partners in Colombia
At Compassion Canada, Giving Tuesday was never about a number.  It was about showing God's love in a practical way to people with very urgent needs.  The generous gifts given by our supporters will provide much-needed shelter, food, medicine, and sanitation for Venezuelan refugee families arriving at the Colombian border each day—3,000 people today alone.
In 2020, let's do it again.
Our goal 2020 Giving Tuesday goal is to make hunger history
in the lives of children living in poverty.