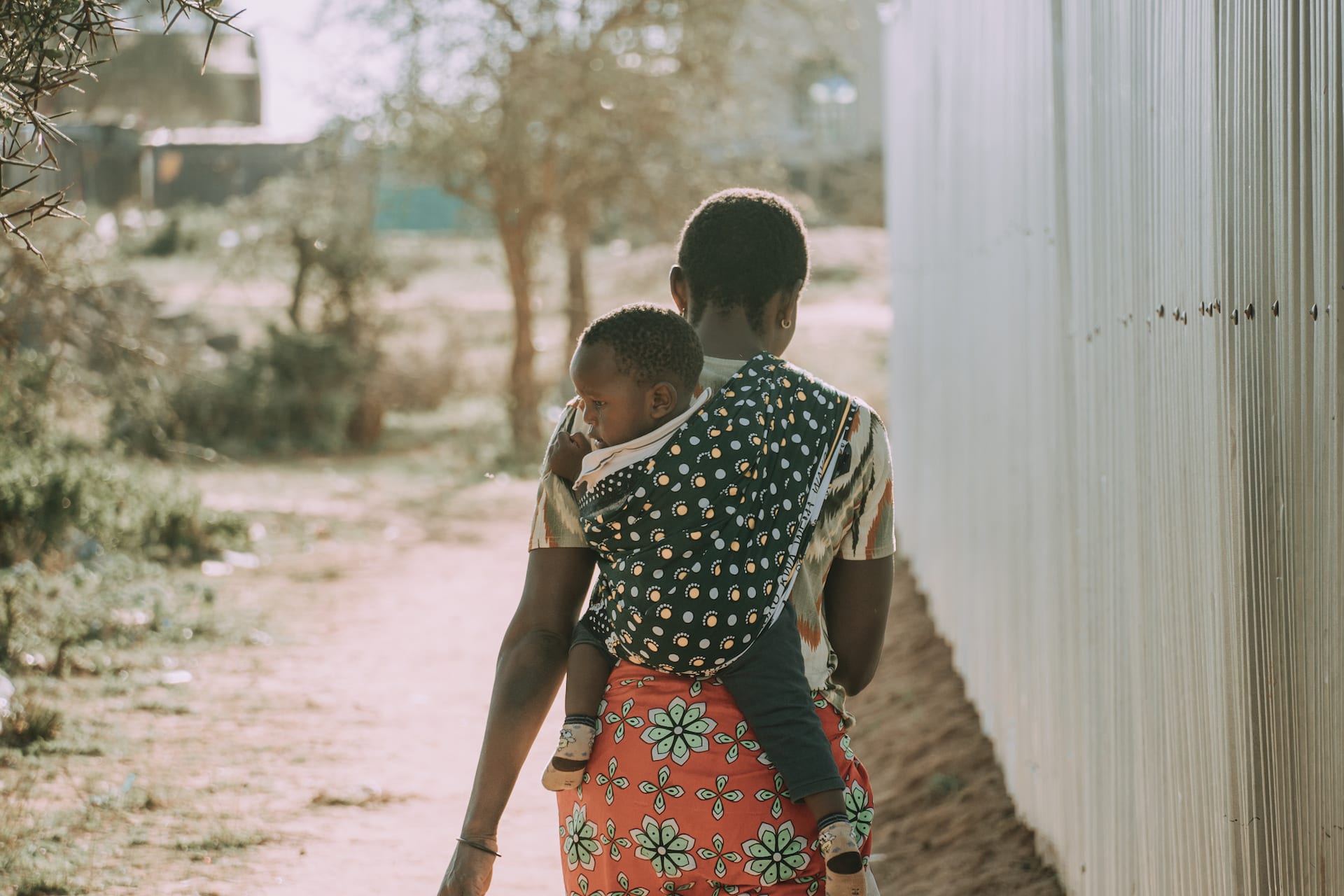 Beaded sweat dripping down her brow, Fransciska breathes deep the dusty air kicked up from her worn sandals. Her sombre one-year-old rests his cheek against her jutted shoulder blade. She carries the weight of his hunger in a green cloth kanga carrier wrapped around her torso. The weight of her precious baby takes a toll on her tired body during today's 15-kilometre. 
But it is nothing compared to the weight of the world she bears each day, fighting to provide for her six hungry children. 
Fransciska is on her way to find work but to no avail. It's not the first time she's walked this far hoping to find work. She's done it many times this week. On her own, she cares for her young children in the bustling town of Kajiado, Kenya, home. It's a pastoralist community that's been facing a drought labelled a national disaster. Fransciska and her neighbours rely on their livestock for food and survival.
Fighting for survival
Kajiado has had only one rainfall this year, which means one detrimental thing for Fransciska's family: The crops she typically grows, sells and feeds to her family have failed. Without her income, her family is fighting for their survival. 
Sadly, she is not the only one. More than 4 million Kenyans are suffering the effects of hunger because of the drought. The search for work—like the one that Fransciska embarks on each day by foot— leads to family separation, where parents feel forced to leave their children with other relatives or siblings while they try to find food or income.  
"I have to leave my youngest, [one-year-old] Pantaleo, with a neighbour or his older brother if he is not in school," says Fransciska.   
On one of these occasions, Pantaleo suffered third-degree burns from boiling water. Despite the doctor's best efforts, he was left with deep scarring on his arm. It's a permanent reminder to Fransciska of the desperation she faces each day to give her family enough.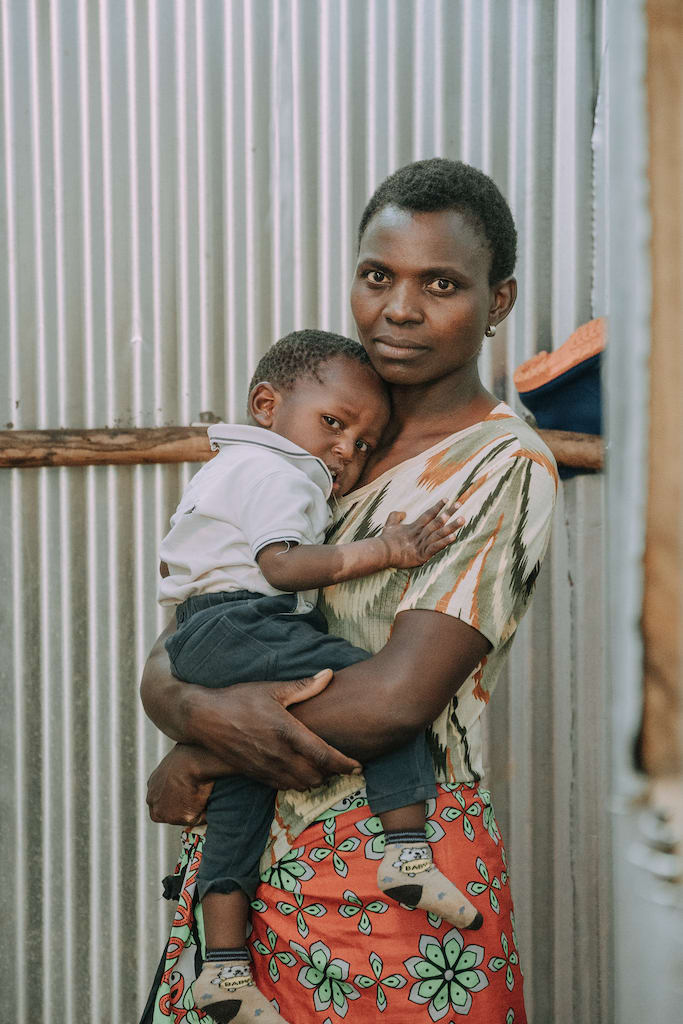 Can you imagine this? Can you feel it in the pit of your stomach? The sheer weight of a desperate mother caring for six children in a climate that physically denies her of her only sense of income.  
 The inevitable question lingers heavy in the air: How is this fair?
Gender disparity in the matter of hunger
Here's the ugly truth: When food is scarce, women and girls are often the first and worst affected. Hunger forces its way into the homes of families in poverty like Franciska's, ruthlessly consuming the health, energy, resources, time and stability of women and girls. In fact, did you know that of the 345 million people who are acutely food insecure right now, nearly 60% are women and girls? 
Today, the world is in the grips of an unparalleled global food crisis. Since 2019, the number of people facing severe food insecurity has more than doubled from 135 million to 345 million.  
 That's nearly nine times the population of Canada today. 
And women—who produce over 50 per cent of the developing world's food yet remain the most food insecure—are bearing the brunt of hunger's vicious effects.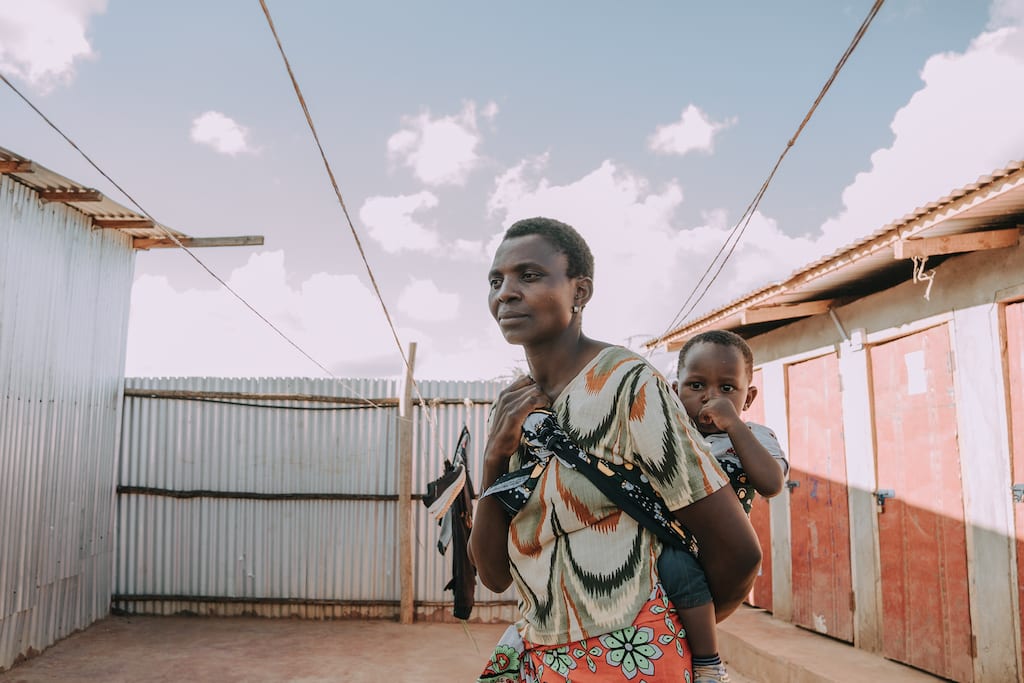 For Compassion's church partners in countries affected by the global food crisis, the stories faced by many local women and girls are all too familiar. As costs rise and crops fail, family assets are sold to pay for daily meals. In desperation, families may separate. Caregivers search further abroad for work, water and food, often leaving young children with an older sister, keeping her home from school.   
Under the weight of all these realities, we can't help but ask the inevitable question: Why on earth does this global food crisis affect the impoverished females of the world so much more than their male counterparts?  
Let's find out together. 
1. Complications in Pregnancy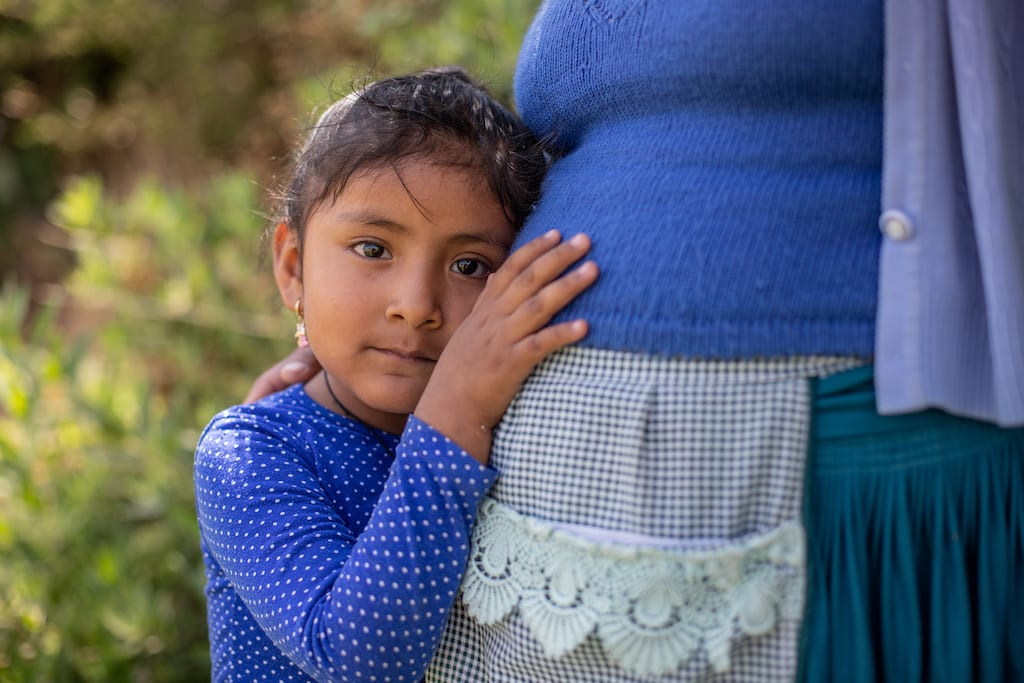 Stress levels rise, and—in the fight for survival against hunger—women's lives are flooded with a host of other burdens. Menstruating, pregnant and breastfeeding mothers sacrifice food for themselves to lessen the pained cries of their other children. It's a coping strategy that increases the risks of anemia and malnutrition in their own lives and the lives of their infants.  
"You have to stop their tears by giving them water to drink, and then they rest," says Nonkishu, a mother in Kenya. "But as a parent, you feel very bitter."  
For girls, malnutrition results in poor growth and development, which can lead to complications during pregnancy and childbirth, as well as low birthweight babies. 
Tragically, undernutrition during pregnancy accounts for 20 per cent of childhood stunting—a lifelong issue that affects a child's development.  
2. Risks of exploitation and violence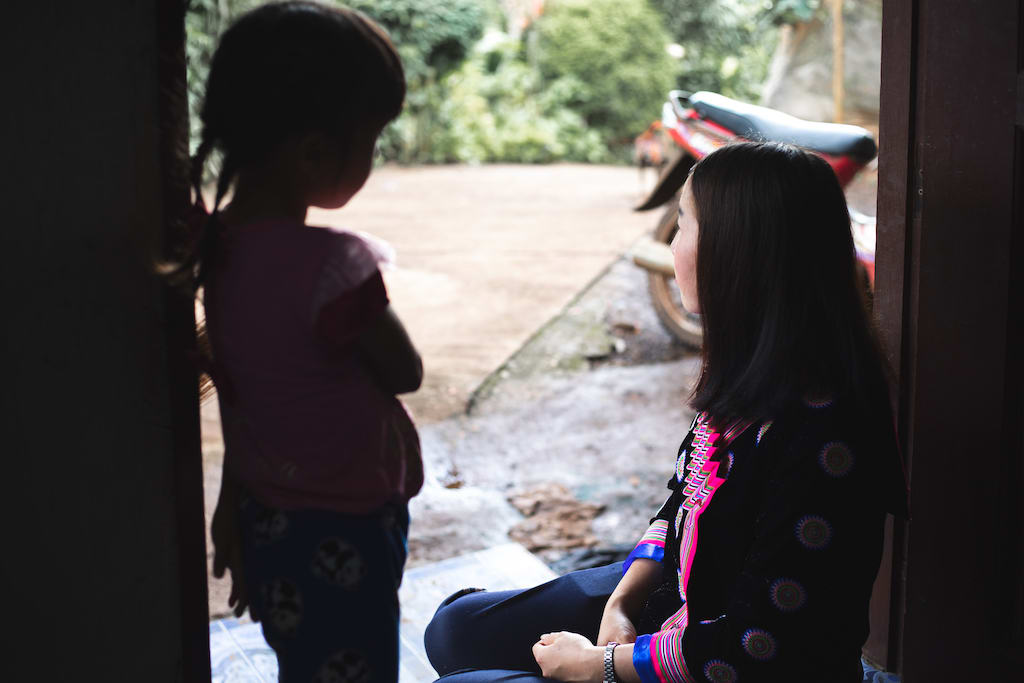 The threat of gender-based violence and sexual exploitation swells as women and girls spend more time searching for water, food and firewood. Alarmingly, the World Bank reports that in 45 countries, there are no laws protecting women and girls from sexual harassment.   
 "With savings depleted, many [girls] are skipping meals, children are being sent to work instead of school and some may have no option but to beg or engage in the exchange of sex to survive," says United Nations High Commissioner for Refugees, Filippo Grandi.  
3. Interruptions to education
In a cruel and unfair seal of their fate, hunger rips away education from vulnerable young women and girls and replaces it with increased home and family duties, forced labour, child marriage, adolescent pregnancy and even human trafficking.  
In a 2022 report completed by Plan International, researchers interviewed girls aged 14-16 and their caregivers in Benin, Brazil, Cambodia, the Dominican Republic, El Salvador, the Philippines, Togo, Uganda, and Vietnam. The study aimed to see how the global food crisis had affected this particular age group of young women.  
The results reported that the families studied had to skip food to pay for healthcare and prioritized purchasing food for their family over paying girls' school fees. 
During any crisis, girls are usually the first to drop out of school and the last to return. Lost education further perpetuates the cycle of unskilled employment, poverty and exploitation, thrusting a young girl's chance of escape further into the realms of impossibility.   
4. Risks of sex trafficking and child marriage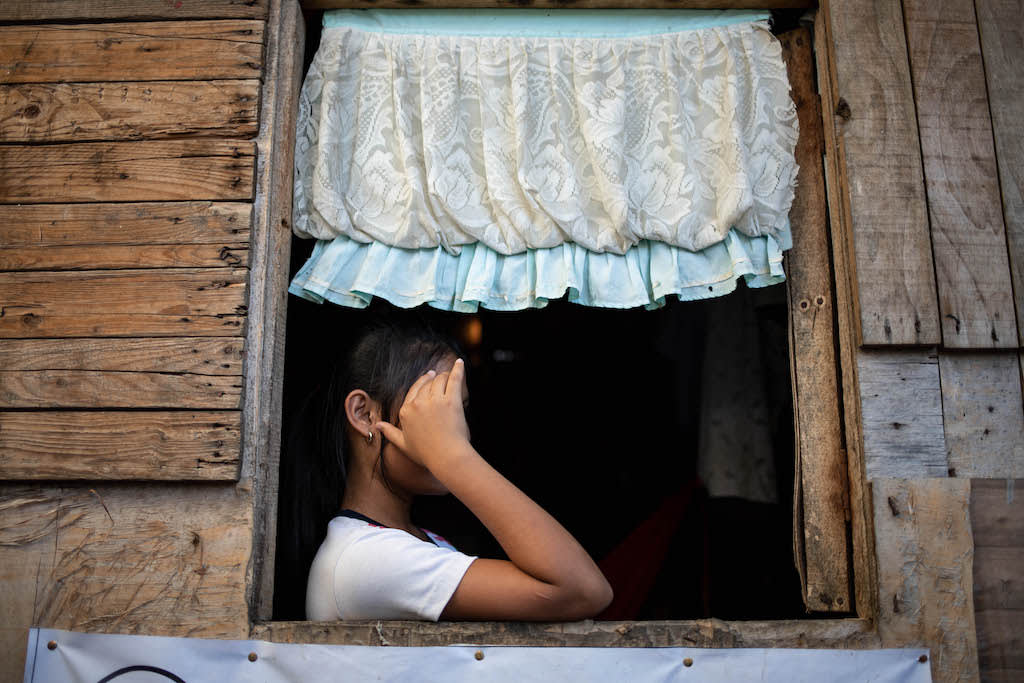 With no clear end to their struggle against hunger in sight, girls, sometimes younger than 15, may be married to older men in exchange for dowries that help feed their families. It's an impossible choice, but it means one less mouth to feed.   
The viral video of a 9-year-old girl in Afghanistan being sold off by her father to a 55-year-old man is still burned in the minds and hearts of people across the world. Her heels digging into the dirt and her screams of protest are enough to make us wonder if something like this could truly be real.  
But the completely tragic truth is that this is a reality. In fact, did you know that 650 million girls and women alive today were married as children? (UNICEF).  
Supreme Agbovi, a disaster resilience expert for Compassion International, says that "when a child is married to an adult, her education is truncated. She has virtually no hope of independence because she's subjected to the will of that man."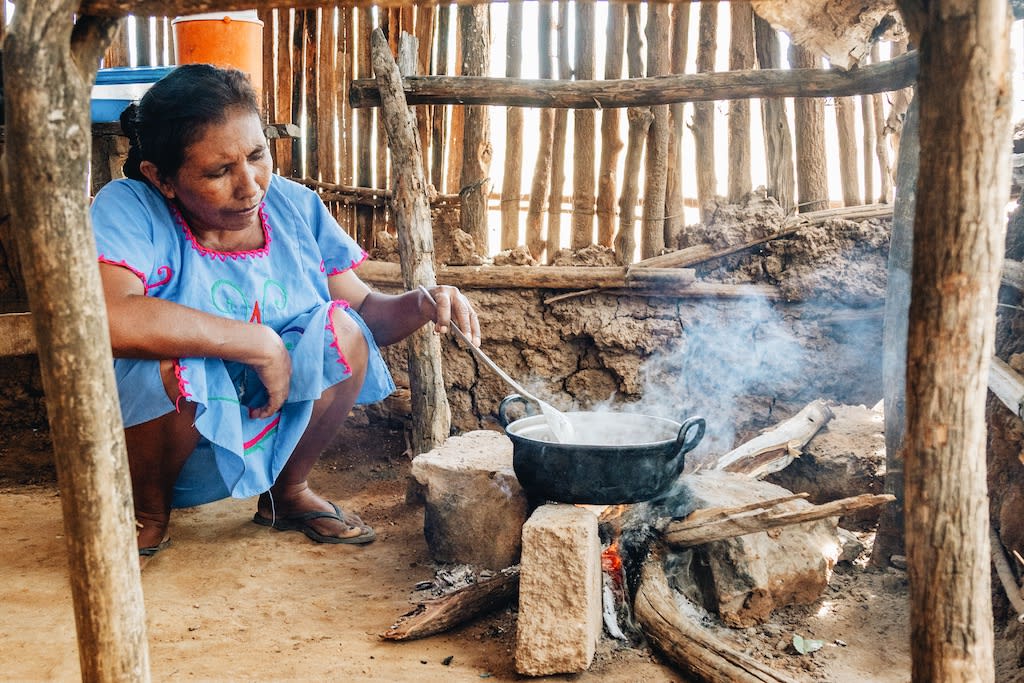 Hunger—and its host of harsh effects—indeed discriminates. If hunger continues its destructive path around the world, the cries of women and girls in poverty will continue to be silenced and made more invisible.   
But we can act to change this reality for women. Millions of others already are. 
For our friend Franciska in Kajiado, child sponsorship through Compassion changed everything for her family. Compassion's church partner provided urgent assistance during the anxious time, covering baby Pantaleo's medical costs to relieve Fransciskca's financial stress.  
The family is now getting by through the food packs distributed by Compassion's church partner. This has been a lifesaver for them, providing a reliable source of nutrition and enabling Fransciska to be home more often to care for her children.
How can you help women and girls facing hunger?
As we've learned, women and girls are carrying too much of the weight of the global food crisis. But this International Women's Day, we invite you to carry the load by sponsoring a girl.  
Compassion's holistic child development program, delivered by over 8,500 trusted local church partners around the world, helps to fight hunger through both short and long-term solutions. You can answer hunger with hope by sponsoring a girl today.
Your sponsorship helps to surround a girl in poverty with a network of support that will protect her future and her childhood. She will receive personal guidance and care from local workers, as well as encouraging letters and prayers from you—her loving sponsor.  
Your generosity will provide her with nutritious food, growth monitoring, hygiene and sanitation support, child protection awareness, education and the life-changing good news of Jesus.
___
Together, we can answer hunger with ho

pe for women and girls across the globe.
Words by Laura Phillips with Rachel Howlett 
Field reporting and photos by Ryan Johnson and Kevin Ouma 
SOURCES 
Food and Agriculture Organisation of the United States (2022). The State of Food Security and Nutrition in the World 2022. 
OXFAM (July 2019). Gender Inequalities and Food Insecurity: Ten years after the food price crisis, why are women farmers still food-insecure?
Plan International (17 October 2022). A global food crisis with a child's face: Again.
Plan International (January 2023). Beyond hunger: the gendered impacts of the global hunger crisis. 
Plan International (8 March 2022). These Are the Top 6 Reasons Women Are Hungrier Than Men Today. 
United Nations (October 2022). Kenya: UN steps up protection for drought-hit women and girls. 
UNHCR (November 2022). UNHCR warns rising tide of hunger, insecurity, and underfunding worsening gender-based violence risks. 
World Food Programme (2021). Who eats the last and the least?