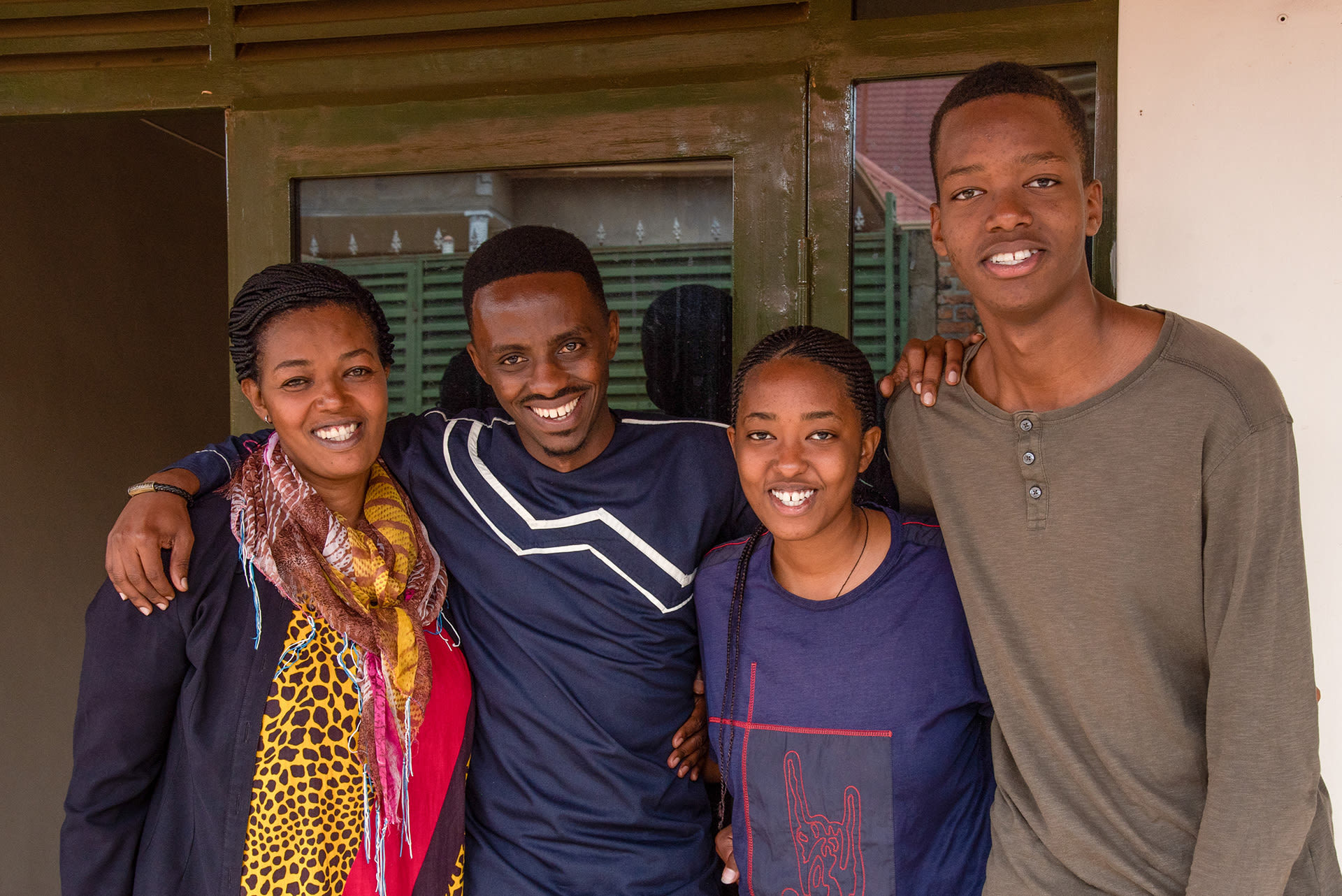 Christian was at a church service when he received a phone call that would change his life. Fifteen missed phone calls, to be exact.
"I was in church when I realized I had 15 missed calls," Christian shares. "My phone had been on silent mode. When I stepped out of the service to call and find out why someone had made 15 calls in the space of seven minutes, the person on the other side of the call told me they were my uncle from my father's side of the family."
Family lost through genocide
Christian is a survivor of the 1994 genocide against the Tutsi. In 2019, we shared his story on our blog to mark the 25th anniversary of the genocide.
Back then, Christian shared that his father had been killed during those horrific 100 days and that his mother still couldn't talk about it. "It's still tough for my mother to share with me what happened. It was so traumatic for her. She lost my father at a time when they had just married and were starting a family," Christian shared.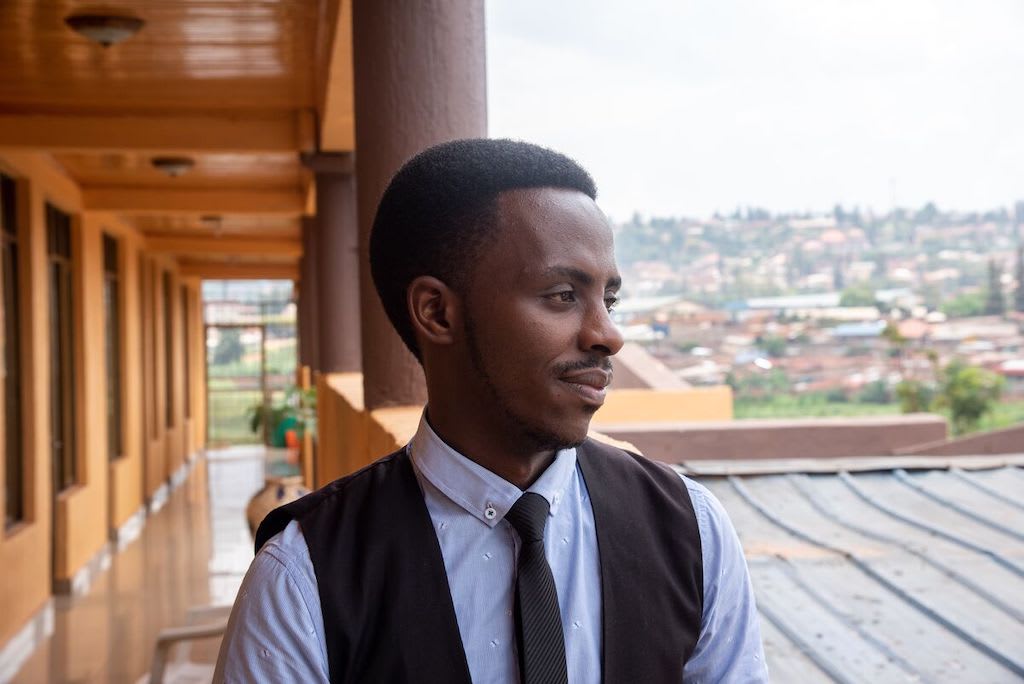 The estimated death toll of the genocide hovers around one million lives taken in just 100 days. Christian always believed that it was just him and his mother that survived the genocide in his entire family.
Understandably, his initial reaction to the phone calls he received at church that day was skepticism: "I thought they were con men, so I switched off my phone because I couldn't believe it," he says.
However, the man on the other end of the phone was indeed Christian's uncle. And the catalyst for his call: our blog post featuring Christian's story. He and his wife, Pascasie, came across our blog and realized that the young man featured in the article was Pascasie's late brother's son!
"It's a miracle," Pascasie says. "We had been told that they had been killed when their home was destroyed in the genocide."
Christian eventually turned his phone back on after the church service, and his uncle called again. "I asked them several questions and put them in contact with my mother to verify if they were truly my relatives," Christian says. "After talking to my mother, she confirmed to me that they were my uncle and aunt."
A life-long wish fulfilled
When Christian shared his story with us in 2019, he shared a life-long wish: to have a photo of his father. Because his family's home had been destroyed in the genocide, he didn't have one.
Being reunited with his father's side of the family changed that.
"I was so excited to hold a picture of my father in my hands as it was always my wish," Christian says. "When I saw the photo, I was reminded of a dream I had as a child of my father. I was surprised that there was a striking resemblance."
Not only was there a photo of Christian's father—but one of him holding Christian as a baby. "I'm so grateful to God and Compassion for once again bringing joy to my life."
For Pascasie, the experience was also like re-gaining an image of Christian's father.
"When I met Christian for the first time, it was like seeing my brother again. They look so alike," she says. "I hugged him and I didn't want to let him go. I'm so grateful to Compassion because you didn't only take care of our nephew by sending him to school and providing for all his needs, but now you have also reunited us as a family."
Christian was registered at the Compassion centre at a local church in July 1999. He excelled throughout his time in school while also gaining leadership and life skills through the Compassion program.
"I wish to also thank our nephew's sponsor for standing in the gap for us and loving Christian unconditionally so that today he is the great man he is thanks to all of you," Pascasie says.
Life transformed
Today, Christian is a university graduate and a prominent presenter and news anchor on Authentic Radio and Television. He hosts "The Authentic Breakfast," a Gospel-centred show in which Christian encourages his listeners with the hope of Christ. Out of experiencing deep trauma and some of the world's worst evils, Christian has lived a story of healing and reconciliation—something he now works to share with others.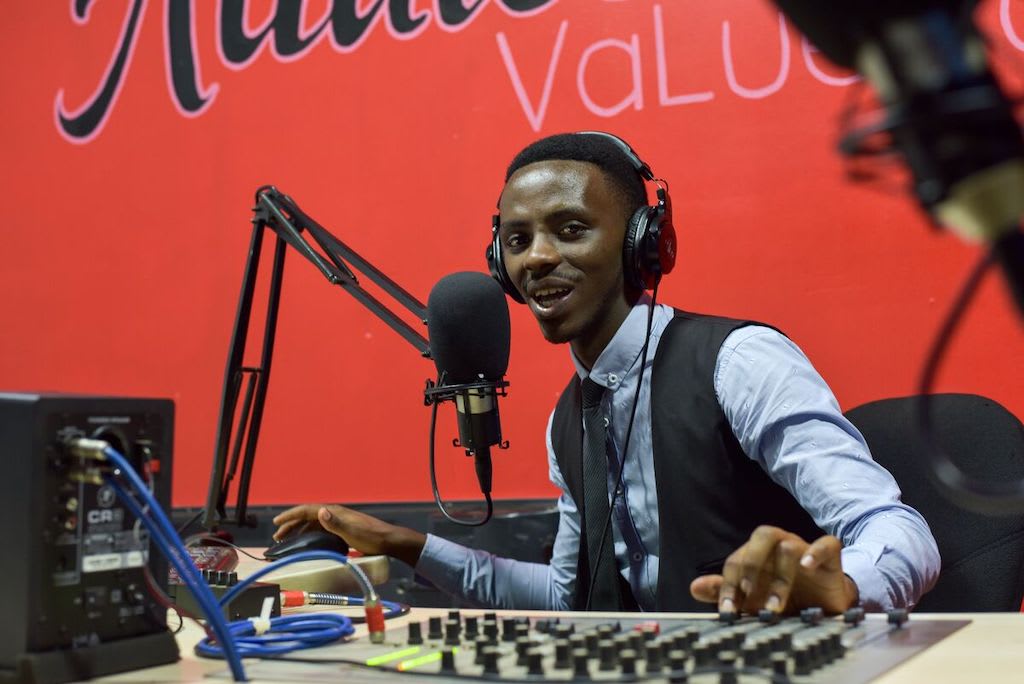 "On the shows I host, we encourage people," Christian shared in 2019. "Our message is that despite all the troubles in this world, God's love is greater than the challenges we face."
Coincidentally, Pascasie was a regular listener, even though she had no idea the young man she was listening to was her nephew. "I had never met Christian physically, but I enjoyed listening to his radio shows. When I was told that he was my nephew, I couldn't believe that we would be reunited with him after 26 years," she says.
Reflecting on the entire journey of being reunited with his family, Christian describes it as a miracle. "God works in ways that we cannot understand. I didn't know that telling my story would be a platform for reuniting with my family and getting my long-time wish of seeing my father's photograph. Miracles truly exist."
This year, as Rwanda marks the 27th anniversary of the 1994 genocide against the Tutsi, this family's story is giving hope to other survivors of the genocide that being reunited with family, even after decades, is possible.
____
Even in difficult times, there are so many good stories to be found, told and lived.
Photos and field reporting by Doreen Umutesi.