How are you doing right now? Your heart, mind and soul?
Likely, what you're feeling is a mix of all kinds of emotions. And maybe, predominantly, what you're feeling is grief. The grief of your "old life" before the world turned upside down. In late March, the Harvard Business Review published an interview with David Kessler, an expert on grief, that took the internet by storm.
"The loss of normalcy; the fear of economic toll; the loss of connection," he says. "This is hitting us and we're grieving. Collectively. We are not used to this kind of collective grief in the air."
Kessler's sentiments perfectly captured what we are feeling right now as a human race in the wake of COVID-19. Grief of the loss of old routines and face-to-face interactions. Grief that comes with letting go of control. And as we grieve, in comes a truckload of other emotions.
Tiredness. Depletion. Anxiety. Fear. Restlessness. Apathy.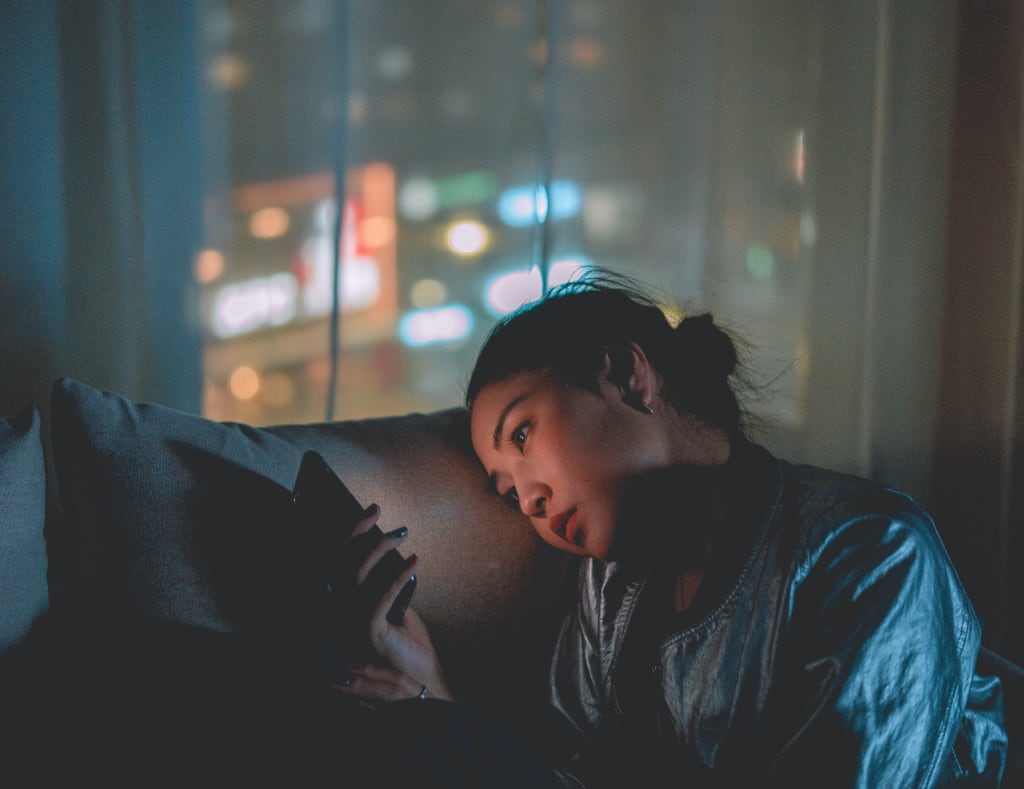 We are all dealing with this unwanted delivery of emotions differently. And why wouldn't we? We are all vastly and beautifully different! But we do all have one thing in common: We all have a fuel tank. Just like a car that needs gas to keep driving after a long road trip, so too do our hearts, souls and minds need fuel to keep functioning healthily, especially amidst the road trip of emotions we are on as of late.
"Come to me, all who are weary and I'll give you rest."
-Matthew 11:28
As Jesus-followers, we know that only Jesus can ultimately fill us. He is the One who will renew our strength when we feel like we can't go on. He is also the One who has wired us uniquely to be filled up by the wide array of blessings He has provided. Through people, through Creation, through exercise, through blank canvases. Each one of us has a unique way to recharge. And sometimes, we don't quite know what that unique way is.
The Enneagram is a useful tool to simply understand our God-given personality more deeply. Knowing ourselves and the way God made us is an essential part of knowing what we need to stay emotionally healthy.
PST! If you don't know much about the Enneagram, HERE is a great place to start.
More than ever, it's important to maintain our emotional health so we can be filled to overflow, and ultimately, thrive in Christ. Take a look at some of our suggestions for self-care and spiritual formation based on each Enneagram type. We hope they help you stay emotionally healthy and rooted in the strength of Christ through these uncertain, emotionally-taxing times.
___
Type 1: The Reformer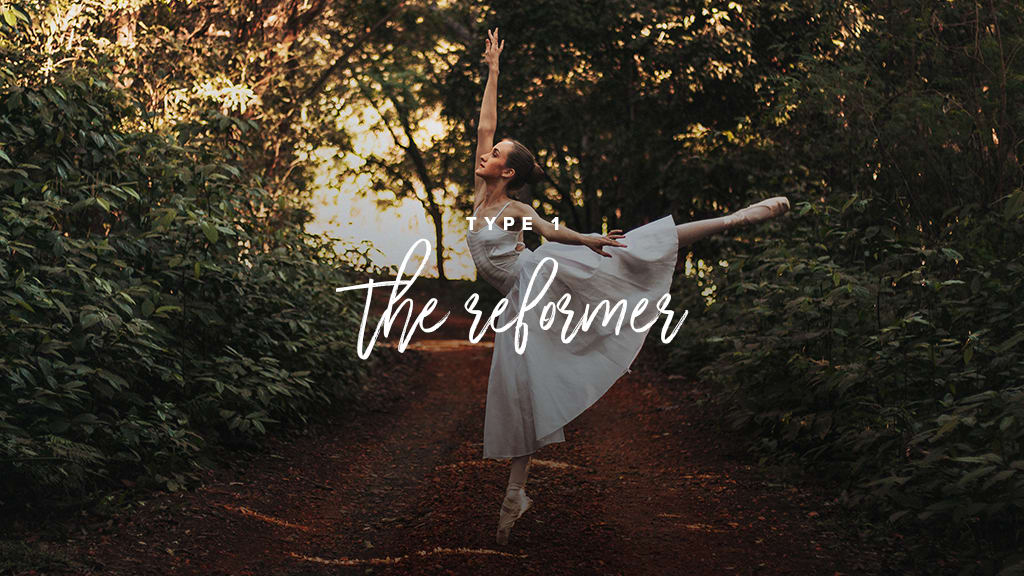 As someone who has the tendency to be a perfectionist, to be highly organized and exceedingly motivated, rest and slowness may not come naturally to you. Try implementing some of these activities to your routine to help you establish a gentler grip on life.
Schedule a "time of fun" with activities that allow you to let go of the need for perfection, like an activity you enjoyed as a kid, baking or painting
Journal out your thoughts of self-critique, bringing them to God to replace with His truth
Spend unstructured time outside and let yourself just be
Organize spaces in your house to make order from chaos
Memory verse:
"But he said to me, "My grace is sufficient for you, for my power is made perfect in weakness." Therefore, I will boast all the more gladly about my weaknesses, so that Christ's power may rest on me." -2 Corinthians 12:9
Book suggestion:
Present Over Perfect by Shauna Niequist
___
Type 2: The Helper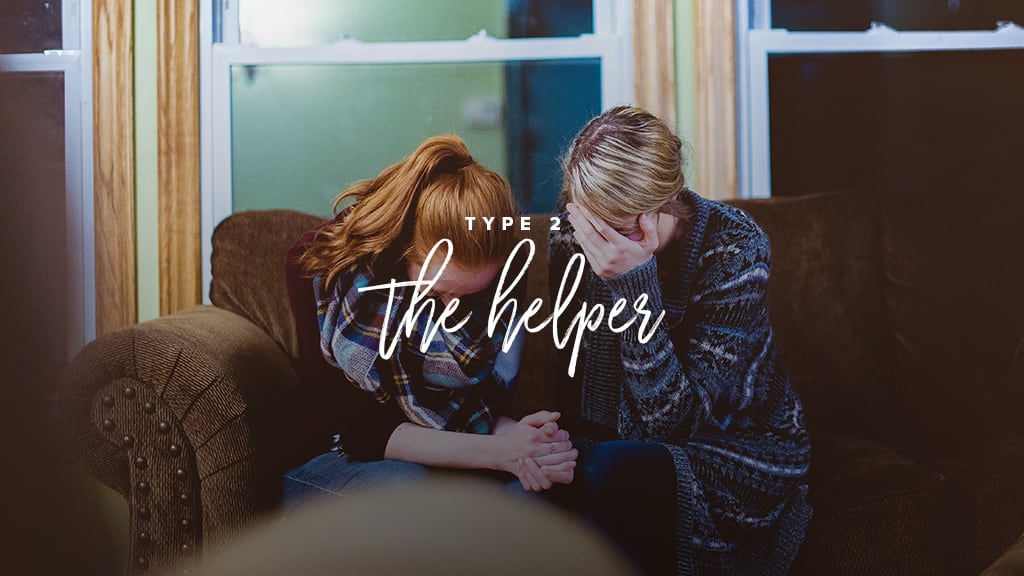 As someone who gives their all to the well-being of others, you might be having a difficult time paying attention to your own needs right now. Try implementing some of these activities to your routine to help you rest and check-in with yourself more often. Remember, you can't love others well if you don't take care of yourself.
A daily check-in, asking God, "What do I need to feel rested and satisfied in You today?"
Sit and admire creation through a walk in the woods
Let people love you and bless you in return
Schedule a guilt-free "you" time—reading, baking or doing something you genuinely enjoy
Set up a time to chat with a good friend that will help bring refreshing conversation
Memory verse:
"But even the hairs of your head are all numbered. Fear not, therefore; you are of more value than many sparrows." –Matthew 10:30-31
Book suggestion:
Boundaries by Dr. Henry Cloud
___ 
Type 3: The Achiever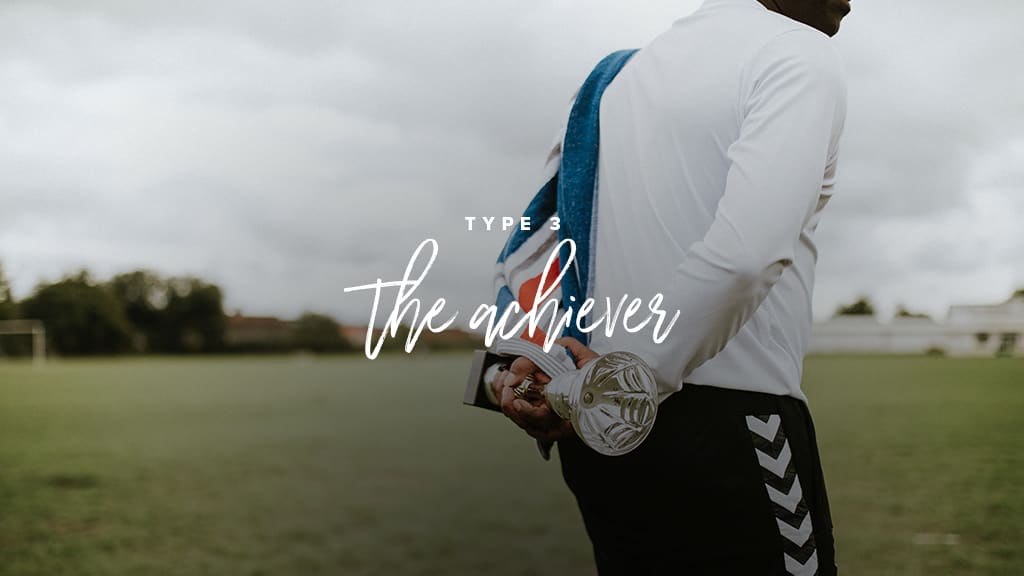 As someone who is a go-getter, goal-oriented and loves to be productive, this time of slowing down might be feeling nearly impossible for you. Try implementing some of these practices into your daily routine to help you feel more at peace in this seemingly "less-productive" season.
Schedule a screen-free hour in the morning, to allow yourself to ease into your day with prayer, scripture and quietness
Plan a "no plan" day, taking the day as it comes without the need to be productive
Plant a garden and tend to it daily as a way of practicing patience
Slow your heart and mind by meditating on scripture through apps like Abide
Memory verse:
"But you are a chosen people, a royal priesthood, a holy nation, God's special possession, that you may declare the praises of him who called you out of darkness into his wonderful light." -1 Peter 2:9
Book Suggestion:
Scary Close by Donald Miller
___
Type 4: The Individualist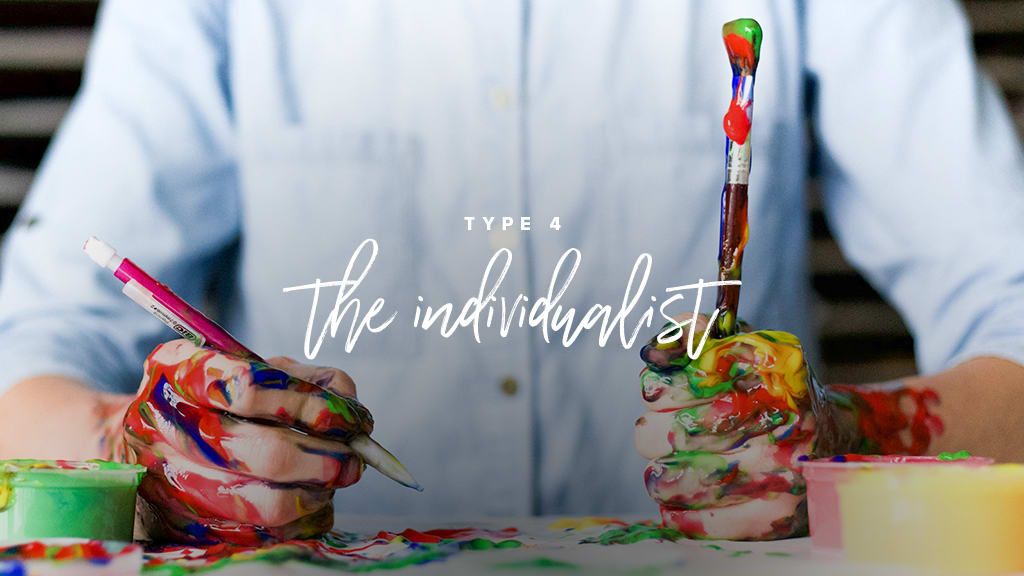 As someone who is creative, introspective and expressive, this time of social isolation may not be as painful for you as it is for others. Maybe this time is giving you more opportunities to care for yourself the way you need. But, within your melancholy state, you may be forgetting to acknowledge the blessings around you. Try implementing some of these practices to help you continue to grow in gratitude and hope during this time.
Create a gratitude journal and practice asking God, "What do I have to be thankful for in this situation?"
Schedule physical activity every day to help you get out of your head
Paint, draw, sketch, write —don't neglect all those lovely creative outlets that bring you life
Create rhythms and routines in your day to help ground you
Memory verse:
"I praise you because I am fearfully and wonderfully made; your works are wonderful, I know that full well." – Psalm 139:14
Book Suggestion:
Liturgy of the Ordinary by Tish Harrison Warren
___
Type 5: The Observer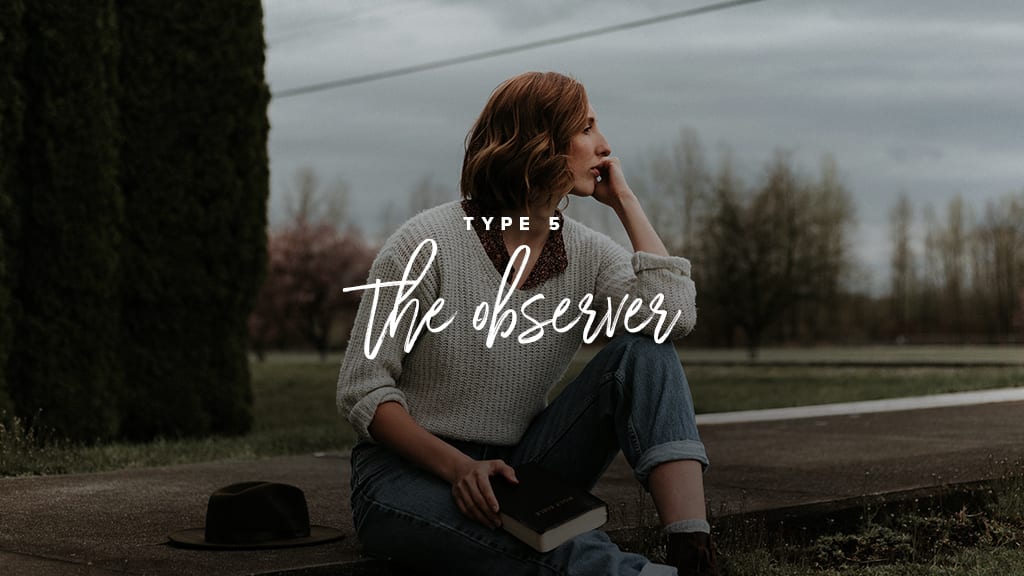 As someone who is introspective, analytical and independent, you are likely not opposed in the least to some social-distancing. Maybe it's been exactly what you need. But don't forget that letting others in is an important aspect of your growth. Try implementing some of these practices to help you thrive spiritually and mentally during this time. 
Daily workout routine to help get out of your head and into your body
Scheduled phone call with a close friend to make sure you are staying connected
Inductive Bible Study to help you connect with God in a way that challenges you mentally
Time of solitude with Scripture mediation apps like Abide
Memory Verse:
"Cast your cares on the Lord and he will sustain you; he will never let the righteous be shaken." -Psalm 55:22
Book Recommendation:
The Furious Longing of God by Brennan Manning
___
Type 6: The Loyalist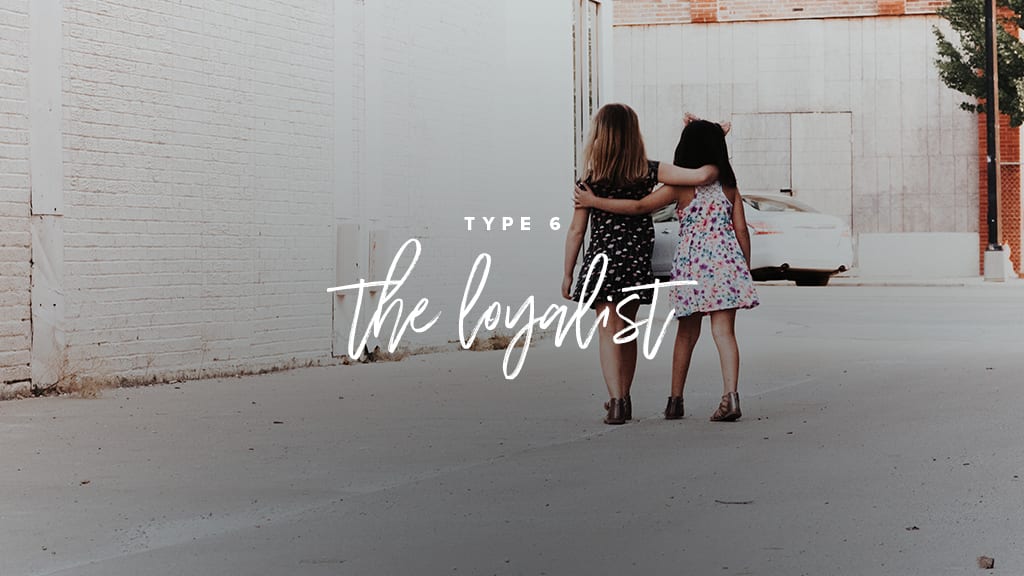 As someone who values safety and security, you may find this time to be weighing particularly heavy on your heart. Maybe you are finding it hard to thrive in your giftings of devotion and self-sacrifice when your foundation is feeling shaky. Try implementing some of these practices to your daily routine to help clear your mind and heart, while letting God's truth sustain you.
Take media breaks from the news and from social media to help your heart rest from fear
Make lists of what you can't control to surrender to God, and lists of what you can control for yourself
Find a relaxing hobby that allows you to calm down and be present with the task you're doing
Memorize and post scriptures around your home that remind you of God's faithfulness in the past, and His faithfulness in the present and future. Having truths surrounding you will help you feel grounded when you feel shaky.
Memory verse:
"Be strong and courageous. Do not be afraid or terrified because of them, for the Lord your God goes with you; he will never leave you nor forsake you." -Deuteronomy 31:6
Book Recommendation:
The Hiding Place by Corrie Ten Boom 
___

 
Type 7: The Enthusiast
As someone who is positive, spontaneous and enthusiastic, perhaps staying inside is not exactly your idea of adventure. Likely, you are chomping at the bit to get out and discover your next challenge. Even though you're confined to four walls, you still have plenty of opportunities to express your spice for life—just on a smaller scale—while sharpening your introspective skills. Try implementing these practices into your daily routine to help you thrive during this time. 
Under schedule your days to help you slow down
Make "now" lists of new things you want to try while you're at home to prevent you from anxiously anticipating future events
Practice silence and solitude to help you quiet your heart before the Lord each day remembering that His presence is enough
Finish tasks that you've previously neglected because of distraction
Listen to music that helps you connect to the emotions you feel but may be suppressing
Memory verse:
"The lions may grow weak and hungry, but those who seek the Lord lack no good thing." -Psalm 34:10
Book Recommendation:
Love Does by Bob Goff
 ___ 
Type 8: The Challenger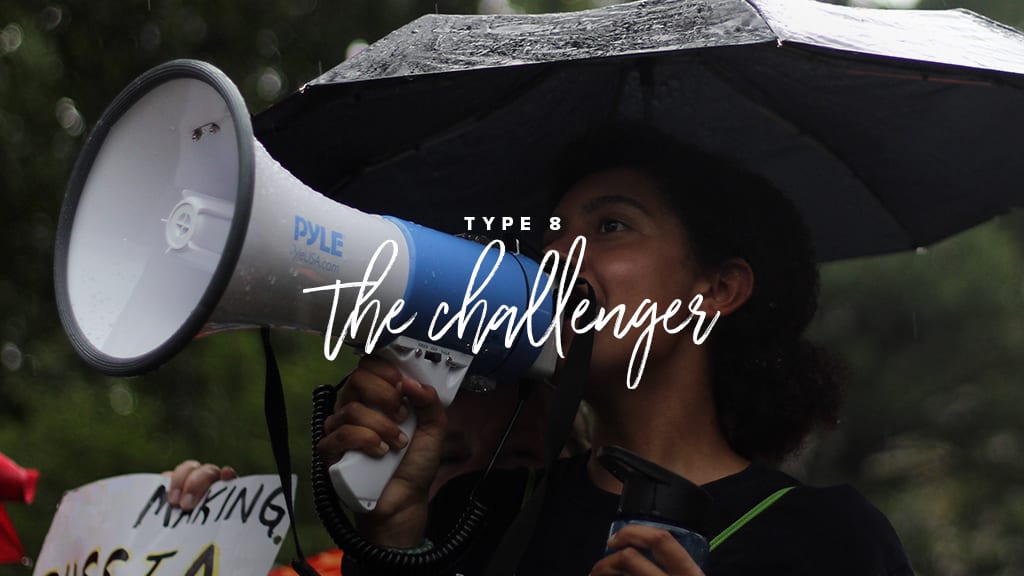 As someone who is self-confident, goal-oriented and a textbook busy-bee, this season of social isolation is a great time for you to practice "unbusying" your life. Perhaps you are tempted to feel like you need to fast-forward this season to get back to your "real life", but try and take time to implement these practices that will help you to slow down.
Sleep in one day a week
Practice emotional vulnerability with God and with others
Morning stillness time without music, television or any other distractions
Schedule a heart-to-heart with a trusted friend to practice being vulnerable
Memory verse:  
"The Lord himself goes before you and will be with you; he will never leave you nor forsake you. Do not be afraid; do not be discouraged." -Deuteronomy 31:8
Book Recommendation:
Restless by Jennie Allen
___
Type 9: The Peacemaker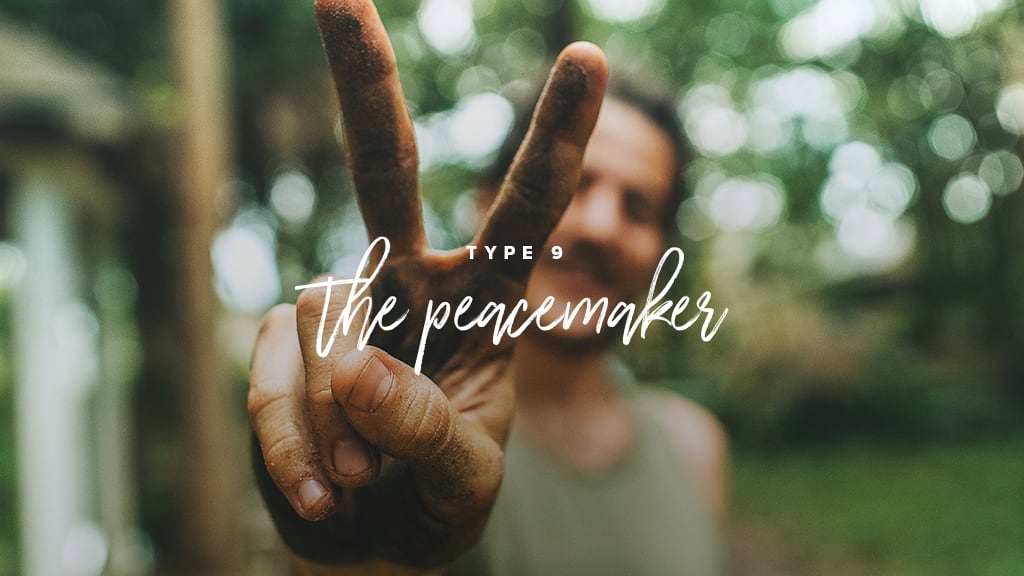 As someone who is adaptable, easygoing and reassuring, you might be finding yourself riding the waves of this ever-changing reality. But just because adaptability comes easy for you, doesn't mean it's not taxing on your heart and soul. Try implementing some of these practices in your daily routine to keep your heart, mind and soul healthy during this time.
Get fresh air every day by stepping out into nature
Journal your thoughts, feelings and hopes out in prayer once a day
Start a bible reading plan to help you stay committed and focused on communing with God throughout your week through apps like Read Scripture.
Create an evening routine to make sure you are giving yourself time to wind down
Memory verse:
"For the Spirit God gave us does not make us timid, but gives us power, love and self-discipline."– 2 Timothy 1:7
 Book Recommendation:
Sacred Rhythms by Ruth Haley Barton
____
Share on social media what self-care practices you intend to add to your daily routine based on your Enneagram number!