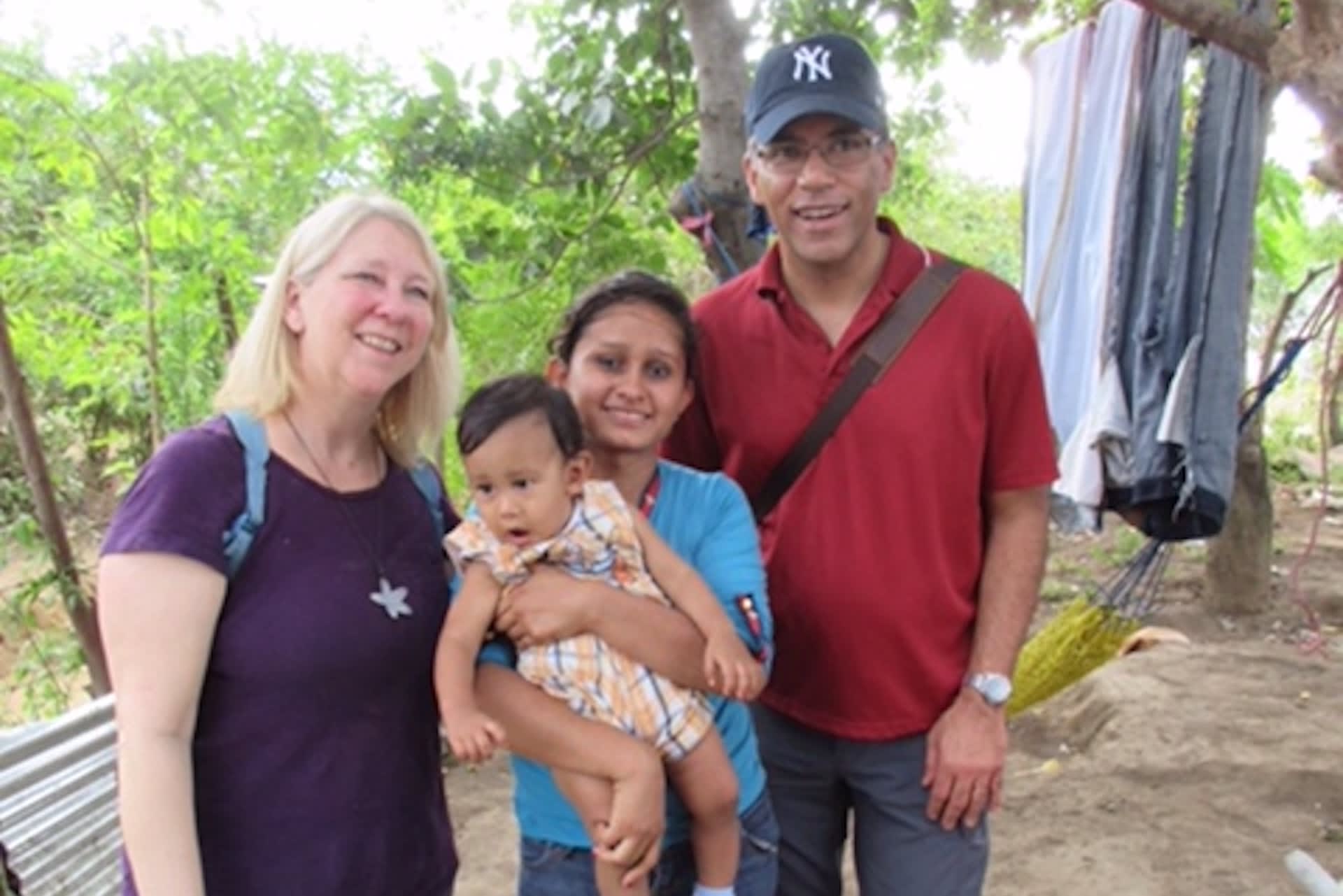 Ten years ago, Tim Hague Sr. and his son, Tim Jr. won the first-ever season of "The Amazing Race Canada". They were the first parent-child team to win in any Amazing Race franchise.
Millions of Canadians watched as Tim battled not only the regular obstacles of the race but also Parkinson's Disease, a diagnosis that he had just recently received. Their win raised important awareness for the disease.
Tim continues to raise awareness for causes he cares about. He founded organizations dedicated to combatting Parkinson's and became an advocate for children living in poverty as an Ambassador with Compassion Canada. His goal is to see people "live their best" even in the face of significant obstacles and challenges.
We had the opportunity to catch up with Tim as he reflects on 10 years since Season 1 of "The Amazing Race Canada".
Tim Hague Sr., a busy 10 years later
"It has been a busy ten years!" Tim shares. "First of all, we spent the first year following the race travelling and seeing as many sights as possible with those first-class tickets we won. From Vietnam to Croatia to France to New York and many more, we were blown away by our majestic, awe-inspiring planet."
Since then, the years have been filled with starting charities, advocating for kids and writing a book!
"We started U-Turn Parkinson's, which is a wellness centre for people living with the disease. It is our goal to empower these individuals in their pursuit of wellness, all with the goal to live our best with the disease.
"We have had a couple of opportunities to travel to see the work of Compassion in Colombia and Nicaragua. I've been to many churches across North America encouraging individuals to sponsor children and set them free from poverty in Jesus' name.
"I have also had many opportunities to speak for corporate events and conferences around the world. I wrote my first book, Perseverance, published by Penguin Random House Canada."
All the while, Tim continues to battle Parkinson's with the same grit people across the country saw on television. "My new best friend Parkinson's, whom I hate, continues its slow and menacing work of attempting to consume my life," Tim says. "While it has taken its 'pound of flesh' I still see the scales tilted in my direction. I'm doing just fine, and life is great!"
Taking on global child poverty
Never one to back down from a challenge, in 2014, Tim took on the cause of fighting global child poverty as an Ambassador with Compassion Canada, in part because of his own childhood story.
"I am an Ambassador with Compassion because I was adopted at birth and given a life when so many are never adopted, never loved, never eat well and are never educated," Tim shares. "I came from nowhere and was no one, yet someone took me in and sat me at their table. Sponsoring children is but a small token of my appreciation for what has been done for me. It is the least I can do for the least of these."
Compassion's Christ-centred, child-focused, church-driven approach to tackling poverty is something that resonates deeply with Tim. It's a world-leading holistic child development model that tackles poverty from every angle.
"I came from nowhere and was no one, yet someone took me in and sat me at their table."
He saw the power of Compassion's model first-hand while meeting the child his family sponsors in Colombia.
"I don't know if anything will ever compare with our first opportunity to meet our sponsor child," he says. "I am not even sure I can find the words to describe to you how incredible that moment was. There was laughter, there were tears, there were hugs, there was a sense of belonging, a sense of pride in knowing that we had done the right thing in sponsoring this young girl. It was an experience unlike any other."
Since 2014, Tim has spoken directly to almost 10,000 people at nearly 60 events about the mission of Compassion. He has been a part of seeing over 675 children sponsored by Canadians, helping to ensure those children have the tools to step into a bright future.
Tackling Parkinson's from every angle
Tim's approach to battling Parkinson's is similar to his approach to advocating for kids living in poverty. It's rooted in his own story and experience and is a holistic approach that aims to tackle the disease from every angle. Seven years ago, he founded U-Turn Parkinson's in his home city of Winnipeg, Manitoba.
"I am continually inspired by men and women who daily challenge themselves to live their best with the disease."
"Parkinson's disease has no cure and only one gold-standard treatment for the disease," Tim shares. "Yet, research has demonstrated multiple times over that intense exercise is as good for us in mitigating the symptoms of the disease as our medication is. Thus, the reason for our launch of U-Turn Parkinson's: a wellness centre based on a holistic view of the individual, with a heartbeat for exercise. Exercise is medicine!"
When asked about his favourite moment in the last 7 years since founding U-Turn Parkinson's, it's not big, flashy moments that come to mind, but the everyday grind: "My favourite moment is the one that goes on almost every day. It's the opportunity to lace up and throw down on Parkinson's with my friends at the centre," Tim says.
"I am continually inspired by men and women who daily challenge themselves to live their best with the disease. They don't sit at home and let it slowly eat away at their lives. They see an opportunity to live well, and they choose to take it day after day after day!"
On perseverance
Perseverance. It's undoubtedly a theme of Tim's life, hence also being the title of his book.
"Perseverance is a much longer road than I had imagined, and it takes much longer than anticipated," Tim shares.
"Learn to read a map, don't get lost, relax and have fun. You're never going to have an opportunity like this again."
While a TV show might condense a long and gruelling journey into a neat 10 episodes, unfortunately, life isn't the same. Over the last 10 years, Tim Hague Sr. has shown that whether it's winning The Amazing Race, inspiring audiences big and small, advocating for kids, taking a daily "dose" of exercise or writing a book, the perseverance required for life takes practice and patience.
Fittingly, his advice for future runners of The Amazing Race seems like sound advice for life, too: "Learn to read a map, don't get lost, relax and have fun. You're never going to have an opportunity like this again."