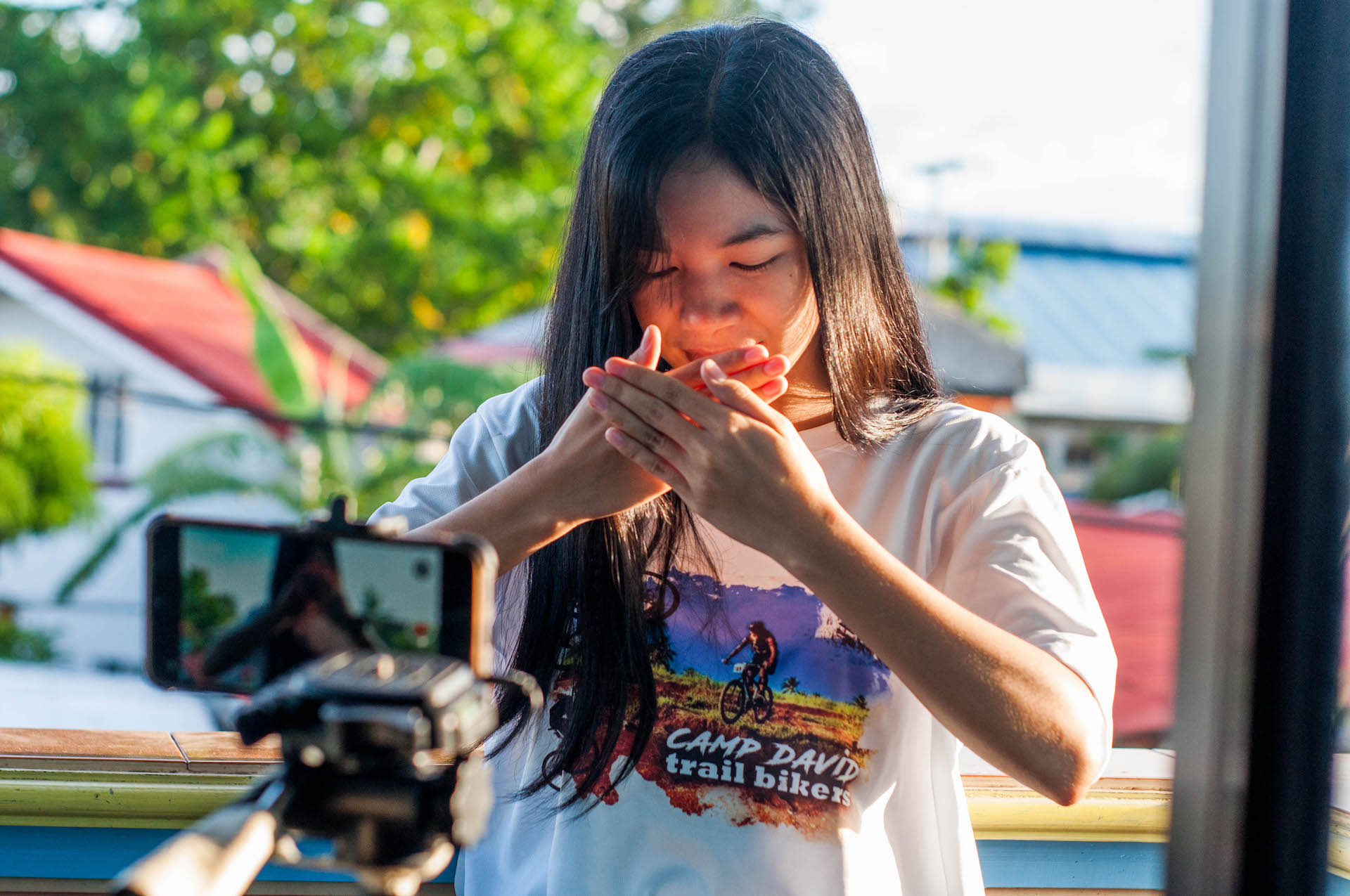 Like many of us, Compassion-sponsored student Christine is trying to make the most of her time in quarantine. For the 20-year-old university student studying special education, that means lots of practice for her sign language class.
"We learn basic sign language in school, and now in the midst of this crisis, I am learning more signs through lessons I see on YouTube and other sites," she says. "I use signs in music so I can better memorize and practice the sign language vocabulary."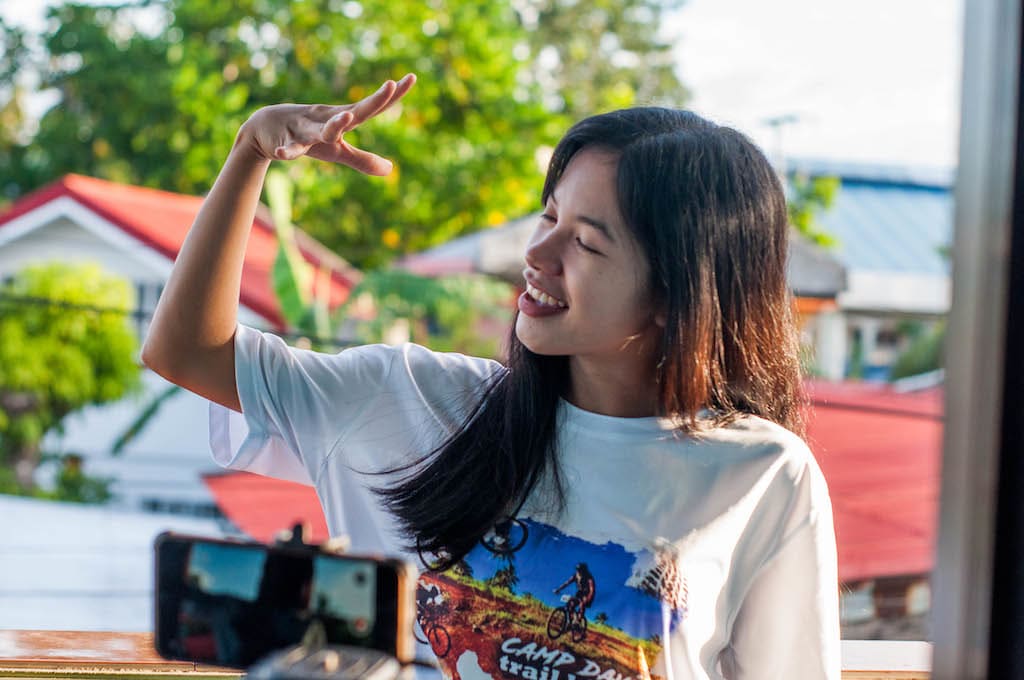 Christine filmed a sign language cover of Fight Song by Rachel Platten and posted it on social media. "I chose [the song] because I wanted to encourage all the people who are fighting the pandemic on the front lines," she says.
Little did she know, her video would go on to encourage and inspire millions of people. In these times when everyone could use some extra encouragement, her bright smile and positive message is just what the world needed. To date, the video has received over 4.3 million views on Facebook. It even caught the attention of CNN Philippines, who featured it on a national newscast.
"It was very overwhelming," Christine says. "I never expected the positive reception the video received. I felt really blessed to have inspired many in my own humble way."
Watch the viral video below:
What Christine didn't know when she posted this cover is that Fight Song had become the theme song of the pandemic for the Compassion Philippines staff. Early on in the pandemic, Joseph, the director of one of the Compassion centres in the Philippines, and his parents contracted COVID-19. Tragically, his mother soon passed away due to the virus. Compassion staff prayed faithfully for the family. They were delighted when Joseph and his father recovered and were released from hospital, an event that was covered on the news.
As Joseph and his father were wheeled out of the hospital, Fight Song blasted in the hospital lobby. Joseph's father took the opportunity to rise from his wheelchair and dance on national TV.
"That was my way to show my thanksgiving to God and the people in the hospital who took care of me," the 74-year-old COVID-19 survivor says.
From that moment, the Compassion Philippines office took on the song as their rallying cry as they work to fight for the children who are most critically affected by this crisis. Children like Christine was when she was first registered at the Compassion centre at Christ is the Answer Assembly of God, the local church in her community.
"My father used to earn very little as a community officer, and my mother was unemployed," Christine says. "Being a sponsored child is one of the greatest blessings of my life. My sponsor has helped me a lot in my studies. But more importantly, it is through the sponsorship that I met Jesus Christ as my living Saviour. Compassion's program has built my character, taught me to appreciate the little things, to give without receiving, to always work with love and to look at the good in people."
Since her initial video, Christine has posted several more to her Facebook page and her YouTube channel, including covers of well-known worship songs like Hillsong United's Oceans and Leeland's Way Maker.
"I am happy to be an encouragement to others and a source of positivity in the light of the Lord during these dark times."
____
Please continue to pray for Compassion staff as they serve children and families living in poverty through this crisis.
Written by Edwin Estioko and Alyssa Esparaz. Photos by Edwin Estioko.