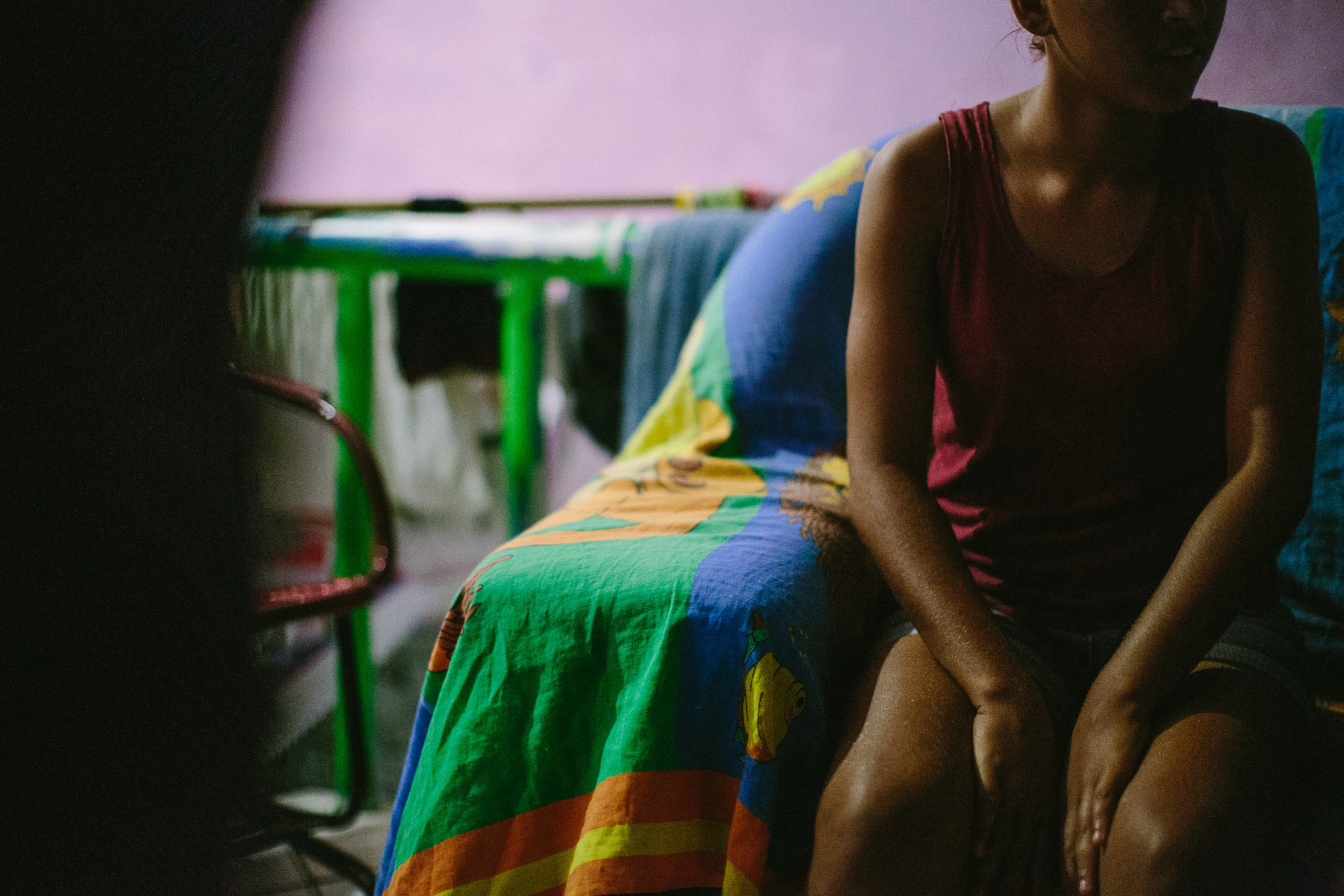 Warning: This article contains content about sexual abuse which may be triggering or distressing.
Her neighbours suspected her. Suddenly, she was a regular in the international money transfer queue in Cordova, Cebu. She left gripping her cellphone tight, a smile playing on her lips, her bank balance significantly higher.
Police broke down her door before dawn. They swarmed the stuffy house and pulled the woman bodily from sleep. In the hot, airless room, they expected a desktop computer. Instead, they found a smartphone. Saved to the SIM card were videos and photos so vile, they could barely speak.
In the dimness, police followed the muffled sounds of children crying. They found Lucy* and her cousins and led them outside, where the first rays of light kissed their faces.
____
COVID-19 and Cybersex Trafficking: The Connection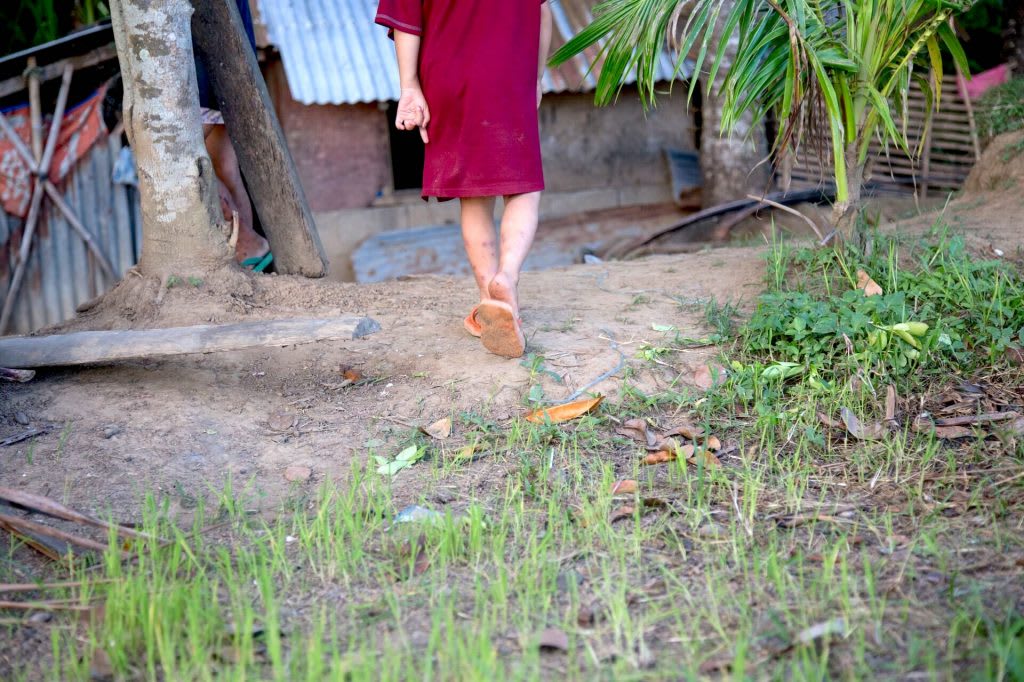 The COVID-19 pandemic has heightened the risk of online sexual exploitation for children. Through cheap internet connections, abuse is inflicted on children at the commission and direction of predators from all over the world.
Westerners including Americans, Australians and Canadians are the most prolific customers.
"Perpetrators residing in other countries are happy to direct the sexual abuse of children, even infants, for their viewing pleasure," says International Justice Mission (IJM).
Since the world locked down and people shifted indoors, and online, predators have adjusted their behaviour, too. "Quarantined online child sex offenders are spending more time online and vulnerable children are also confined at home, often with their traffickers," reports IJM.
"Some parents convince themselves they are only selling a photo; their child will be unaffected. Yet the virtual crime is entwined with escalating, real-world abuse."
Cases of online sexual exploitation against children have skyrocketed.
In the US, the National Center for Missing & Exploited Children received over 4 million reports of children being abused online in April 2020—an increase of 300 per cent compared to the same month in 2019. In the UK, one district noted an increase of 146 per cent in reports from March 2019 to March 2020. And in Australia, the Office of the eSafety Commissioner has seen an 87 per cent increase in reports of child sexual exploitation online.
These numbers are not just statistics: each represents a child enduring horror.
While every child is at risk, it is the poorest who are the most vulnerable. "The same group that we are ministering to—children in poverty—is the same group that is being targeted by the perpetrators of online sexual exploitation of children, because they are poor and desperate," says Compassion Philippines National Director Noel Pabiona.
How does sexual exploitation happen during a pandemic?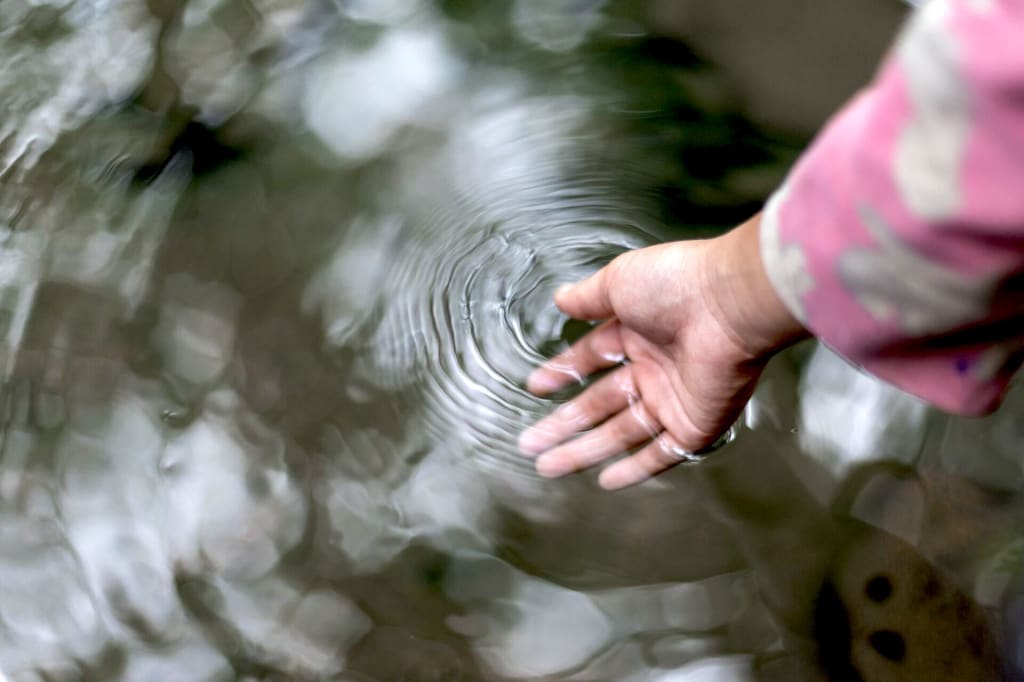 Worldwide, 188 countries have imposed school closures, affecting a staggering 1.5 billion children and youth. Stuck at home and spending increased time online, children are prey to sexual predators.
"Spending more time online may heighten the risk of grooming, predators trying to meet children and an increase of self-generated images, as well as cyberbullying," Rachel Harvey, an advisor for UNICEF, told the Thomas Reuters Foundation.
"Online sexual exploitation is the darkest form of exploitation against our children because it involves family members."
While predators may contact children directly through social media or chat sites, traffickers are often found closer to home. At a time when livelihoods are decimated by quarantine restrictions and recessions, desperate relatives and caretakers may be motivated by the quick cash the crime brings, selling themselves and their children to survive.
"Online sexual exploitation is the darkest form of exploitation against our children because it involves family members," says Alex Mallillin, an IJM representative in the Philippines.
In the Philippines—the epicentre for the global cybersex trafficking trade—the number of online sexual exploitation crimes against children has tripled during the quarantine period, says the Child Rights Network.
Across the country, even the seemingly most poor and isolated communities have hidden routers humming within them. A violent collision of fluency in English, cheap technology, ubiquitous cash transfer systems and poverty deepened by the pandemic have created the perfect storm for the crime to thrive.
Online sexual exploitation of children promises quick money. A family in poverty could earn in a week what would normally take them a year.
Some parents convince themselves they are only selling a photo; their child will be unaffected. Yet the virtual crime is entwined with escalating, real-world abuse.
Cases increase and victims become harder to identify
Global efforts to crack down on the crime are hampered by reduced teams and task forces redeployed to cope with the pandemic's effects. Even work dedicated to identifying and removing web pages featuring child abuse has plummeted since COVID-19 hit. The Internet Watch Foundation, a UK charity that identifies child sexual abuse content online, said 1498 URLs were taken down between March and April of 2020.
This an 89 per cent reduction from the previous month, when 14,947 URLs were taken down.
Tech giants like Facebook, Twitter, and YouTube have temporarily shifted to automated content moderation to reduce their number of in-office human moderators. The companies warn these could mean more mistakes and longer response times to review potentially harmful content, giving offenders greater opportunities to target children.
Away from school and cut off from the adults they could normally confide in, child victims become less visible. "There are fears that COVID-19 is making the task of identifying victims of human trafficking even more difficult," the United Nations reports.
This work is vital for children like Lucy.
Real danger, but real protection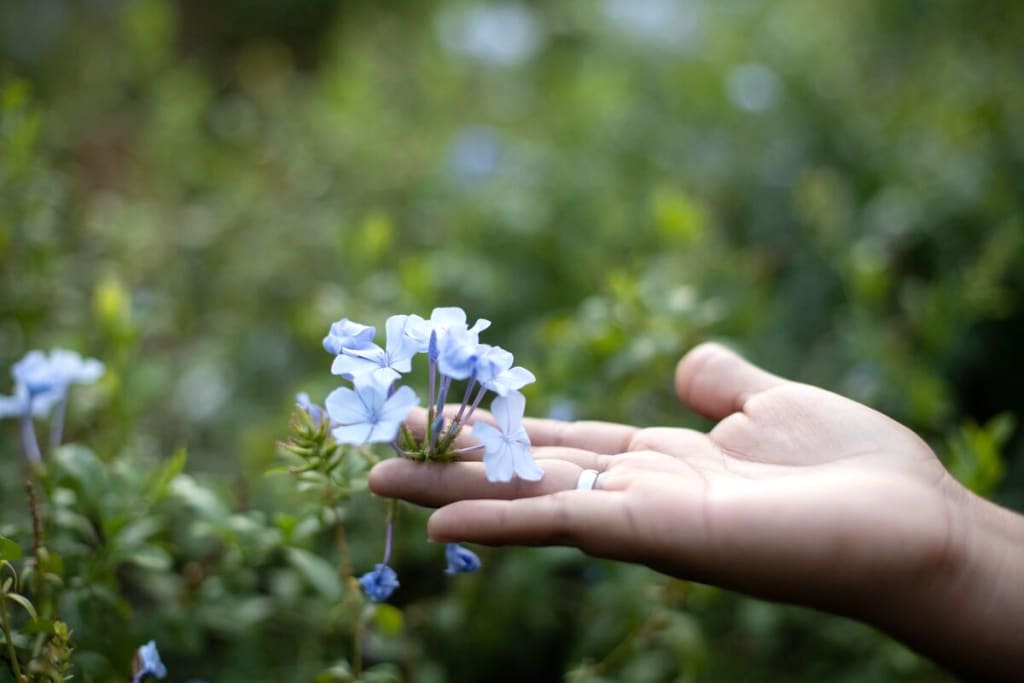 In Cordova in 2017, months of painstaking police work had paid off. A neighbour's tip-off led to the arrest of a local woman; her mobile phone revealed incriminating videos of her own children being abused. When social workers took her young children and nieces and nephew into care, Compassion staff learned news that left them reeling.
One of the children, Lucy, is part of the Child Sponsorship Program.
Her parents were devastated, believing their children safe with their aunt while they worked late at the local market.
After an anxious wait, staff received news they fervently thanked God for: Lucy was not a victim. While the investigation was ongoing, staff from the Compassion centre regularly visited and brought encouraging letters from her sponsor.
"The dangers are real, but what [Compassion] does to protect the children is real, too."
"Since the child could not attend our centre activities [while the investigation was ongoing], we brought our activities to the child," they said.
The case strengthened their resolve. They underwent additional training in abuse detection and are more determined than ever to spread the word throughout the community.
Just two years later, in 2019, Compassion Philippines rolled out a nationwide campaign against child abuse and exploitation.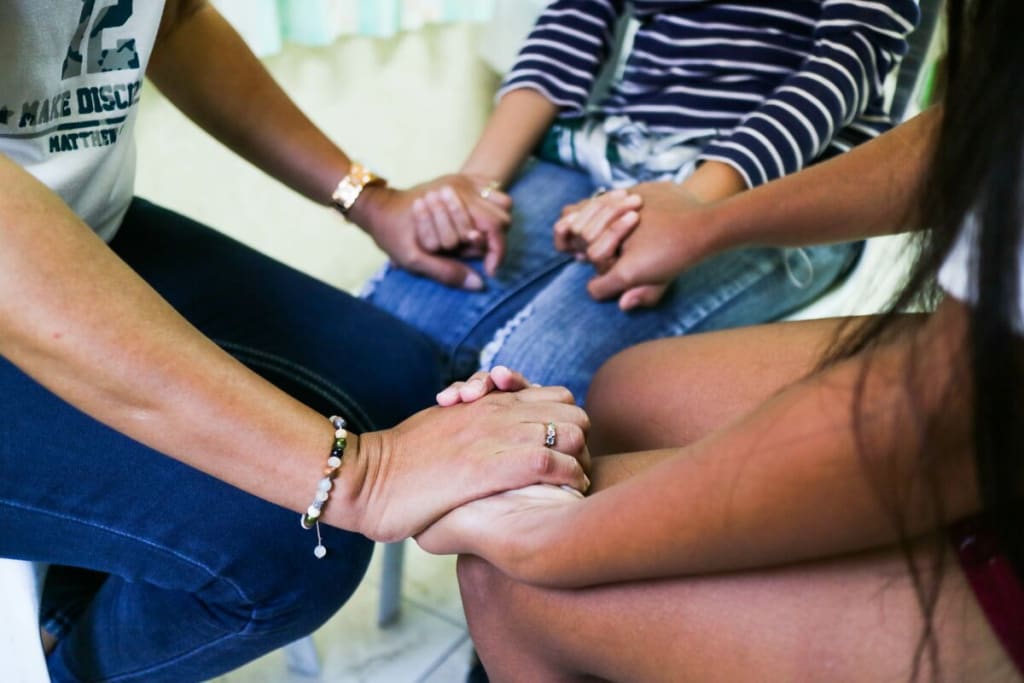 Each of the 85,000 children in the program was involved in child protection activities, learning their rights and how they can speak up. Amid the challenges brought by the global pandemic, they continue to fight in this war waged online and behind closed doors.
Compassion Philippines has partnered with IJM and World Vision to fight the online sexual exploitation of children.
Shortly after the quarantine restrictions were announced in March 2020, they launched an online child protection awareness campaign for their church partners featuring local experts.
"Our programs and initiatives in Compassion are always mindful of protecting children," says Mary Ann, a child protection specialist for Compassion Philippines. "The dangers are real, but what we do to protect the children is real, too."
Compassion's network of 390 church partners stretches across the Philippines from bustling cities to remote islands. Since the online training, these church partners are initiating local activities in their communities to educate their teams and the families they serve about detecting and preventing the crime.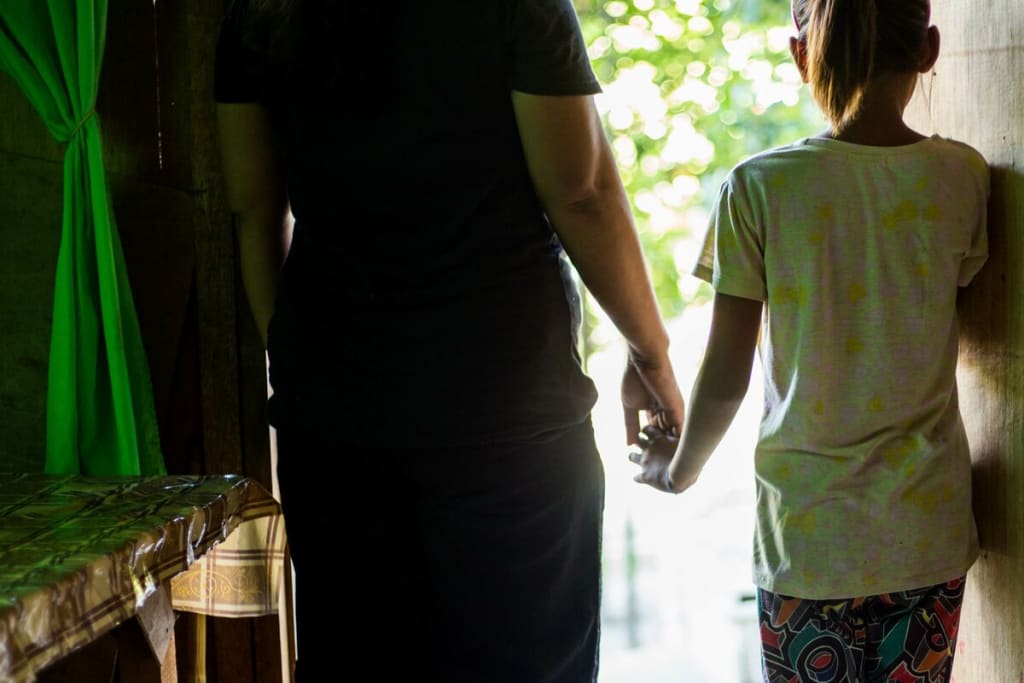 Every child in the Child Sponsorship Program is known by staff members. Even in the pandemic, they continue to visit their homes if it is safe to do so or check on their wellbeing weekly over the phone or online. Vulnerable families who have lost their income are receiving regular food parcels to prevent desperate situations.
Through practical support, education and staff's individual knowledge of each sponsored child, their vigilance will help protect precious childhoods like Lucy's. Today, the young girl is safe and cared for. She may be confined to her home due to quarantine restrictions, but thanks to the support of the local church, she is free.
*Not her real name
What You Can Do to Help:
Pray for children who are vulnerable to abuse; pray they will be protected by their families, friends, neighbours and churches.
Donate to Compassion's COVID-19 relief fund to support vulnerable children in desperate situations.
Supervise children's activity online.
Have open conversations with children about the material they may see online.
____
  Words by Zoe Noakes; field reporting by Edwin Estioko