In this article:
How education inspires students in poverty to dream.
How education helps students move forward from trauma.
How education jumpstarts remarkable careers for students living in poverty.
____
Heading back to school in September is a given for the vast majority of children and youth in Canada. It's certainly easy to take education for granted, so we wanted to share why education matters here on the Compassion Canada blog!
In our last post, we shared about the dangerous effects of poverty that education can help prevent. In this post, we want to tell you about the amazing things that education can help kids in poverty to achieve.
Education sparks dreams
Young people hear this question a lot: "What do you want to be when you grow up?"
Kids and youth are encouraged to dream. For many kids, the breadth of opportunities available to them, and the mentors in their lives that encourage them, help them imagine a bright future. But it isn't always easy for kids and youth living in poverty to dream, especially when resources and opportunities are limited, and positive role models are rare.
That's what makes the programming at Compassion centres so important for youth. There, they have mentors and role models to encourage them to dream, and equip them to achieve those dreams.
Beyond mentors, the vocational skills workshops offered to teens in Compassion's program often spark dreams for future study and careers.
In Brazil, it was at his Compassion centre where sponsored teen Matheus discovered what is today one of his greatest passions: photography. The centre offered a technical skills workshop in video and photography, which Matheus participated in.
"When I started learning about photography and media, everything changed. Today I study Advertising and Marketing. I discovered in myself abilities that I didn't know I had."
– Matheus
Matheus is now studying advertising and marketing in college and aspires to be a media professional. Recently, he was invited by his Compassion centre to be one of the photography teachers for the workshop that he was once a participant in.
"It's amazing to be able to give back to my community," Matheus says. "It's my way of being grateful and helping other young people who, just like me, need people to help them discover their gifts."
Matheus' example encourages other students at his Compassion centre to dream about their future. One of those students is Wallace.
"I've always liked the media world, but the photography workshop helped me expand my horizons and perfect my skills," Wallace says. "Today I am already doing work with people who see my talent and trust me. In every job [I am hired for], I feel challenged to work harder. It's good to know that I can dream of doing what I love and still help my family."
Vocational training is helping students in Compassion's program dream of futures beyond poverty—inspiring and equipping them for further study and to run their own businesses!
Education helps students move forward
Education is also a powerful tool in the life of children who have survived horrific trauma.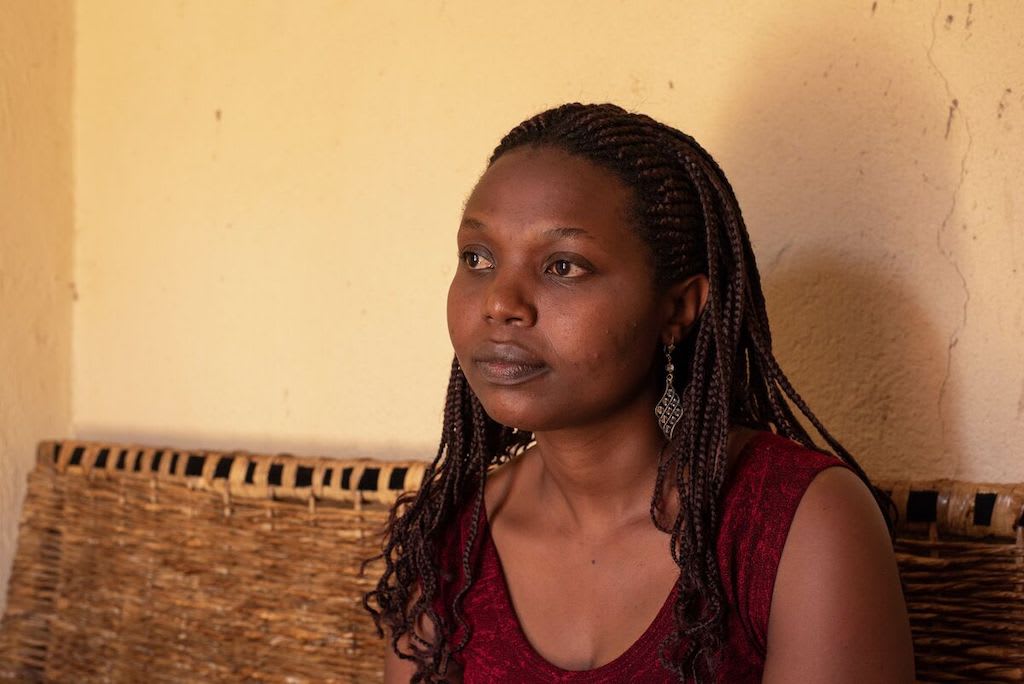 Jeannette is a survivor of the 1994 genocide against the Tutsi in Rwanda. During the 100-day massacre, her father and two of her four siblings were murdered. She is unsure how she, her mother and two other siblings survived, because it is too painful for her mother to talk about. "Even though I witnessed horrific things, I was too young to understand what was happening," she says.
In the aftermath of the genocide, the family was plunged deep into poverty. "My father was the only breadwinner," she says. "We didn't have hope for tomorrow."
Two and a half years after the genocide, Jeannette was registered in the Compassion program at a local church.
"Life turned around for the better. I got the chance to go to school."
– Jeannette
Genocide was a defining moment in Jeannette's past, but she was determined not to let it define her future. Through Compassion, she received a scholarship to attend the University of Rwanda. In 2017, she graduated with a Bachelor of Science degree in pharmacy. The opportunity to pursue an education, paired with support from the Compassion centre and local church, helped Jeannette move forward to embrace a future full of possibility.
Today, Jeannette is working as a pharmacist and plans to pursue a master's degree. She is soon to be married. "I'm hopeful that I will be a great wife and mother," she says.
Education jumpstarts careers
John, a Compassion alumnus from Peru, knows the power of education. As a teen, he demonstrated outstanding academic performance throughout primary and secondary school. "All my teachers told me I could choose the career I wanted and that I would excel in anything," he says.
But it wasn't that simple. "My mom could barely cover the household expenses since my dad had abandoned us," John says. "My dream of studying in a university was vanishing slowly."
According to Peru's National Institute of Statistics, only 35.8 per cent of Peruvian youth pursue education beyond high school. It's a statistic that Compassion Peru hopes to impact.
"At our Compassion centres, teenagers are provided information about different colleges and training institutes, so that they can make effective decisions about their higher education," says José Huamanchumo, Compassion Peru's Senior Manager of Partnership. Students also have the opportunity to receive tutoring at their Compassion centres and take part in a "Pre-College Academy" to help them prep for college entrance exams.
Thanks to Compassion Peru's commitment to helping young leaders pursue higher education, John was able to study at one of the best universities in the country.
John studied physical therapy, and graduated top of his class. Today, he works at a highly respected clinic. He is married and has a young son. He also serves as lead pastor at his church.
"When you receive an important gift like education, you are not only receiving a once-in-a-lifetime gift, but the key your future. It is a gift that impacts not only your own life, but that of your parents, siblings and even your future family."
– John
Education matters
Matheus, Jeannette and John have many things in common. Their hard work and dedication to their education spurred them on into exciting and fulfilling careers. As adults, they are giving back to their families and communities. And their children will not live in poverty—the cycle of poverty has been broken in their lives.
It's sobering to think that poverty could've stopped all three of these remarkable young adults from completing their education. That is the reality for millions of children around the world.
"Considering that the average monthly income of a sponsored child's family [in Peru] is only $280, most parents can't afford higher education for their children," explains Cristina Zavala, Compassion Peru's national director.
In every country where Compassion works, the national director could say something similar. Families living in poverty struggle to pay not only for higher education, but often even for the fees and supplies needed for primary and secondary school.
But Compassion supporters, in partnership with local churches around the world, are an active part of changing these circumstances.
When you sponsor a child with Compassion, you partner with a local church to equip and empower a child living in poverty. You provide them with the opportunity to stay healthy, build relationships, learn life skills, be introduced to Jesus, and yes, pursue an education.
Global education statistics are tough to grasp, but we can make a difference, one child at a time.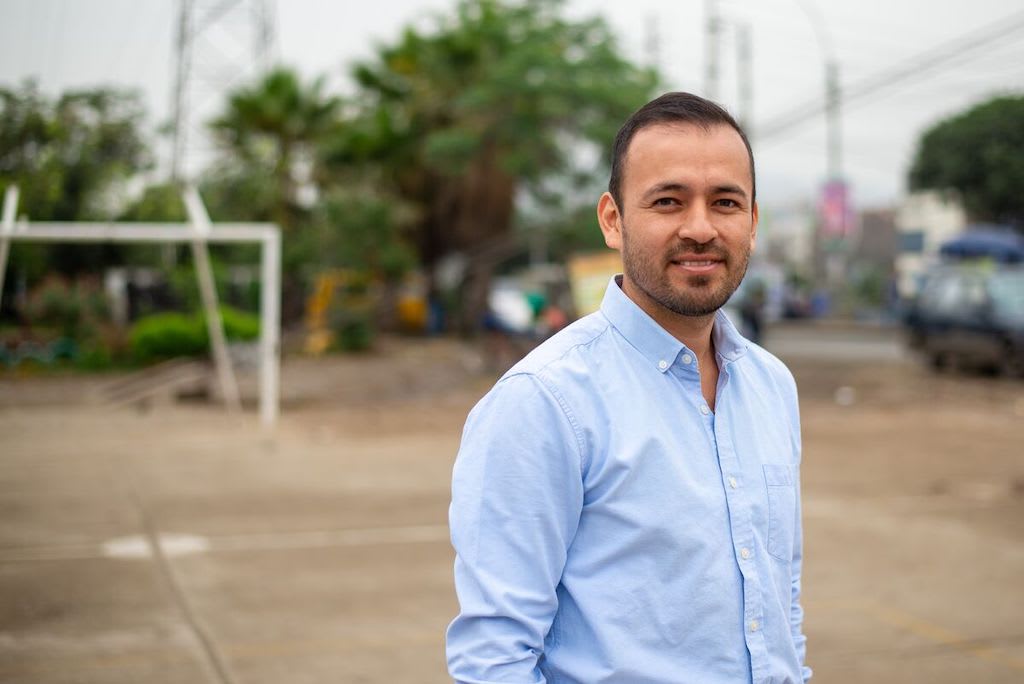 "Thanks to the support of the church, the Compassion centre and my sponsor, I was able to study a professional career. I had mentors who cared about my academic and spiritual life. They wanted me to succeed. This was truly a gift from God," says John. "I can truly say that the Compassion program set me free from poverty!"
____
Sponsor a child today and help break the cycle of poverty.
Field reporting by Sara Navarro (Brazil), Doreen Umutesi (Rwanda) and Jonatan Ruiz (Peru)