Planting a new church partner
Compassion partners exclusively with local churches to implement our programs in the world's poorest communities. We believe the Church is uniquely called, commissioned and equipped by Jesus Christ to continue His mission of "proclaim[ing] good news to the poor" (Luke 4:18). Building relationships with more local church partners allows Compassion to open more child development centres and reach more children who otherwise may not receive the practical care and exposure to the gospel provided by Compassion's holistic child development model.
Compassion Canada is seeking an investment of $90,000 to fund the construction of essential core facilities for a new church plant in Ecuador and the launch of a Compassion child development centre at this new church.
---
Name of church plant:
The Soul Clinic Puerto la Cruz

Location of church:
Gulf of Guayaquil, Mondragón Island, Las Cruces Harbor
---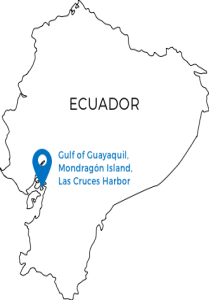 Initial proposal
Community in need
Compassion Ecuador recently identified a need for a local Christ-centred church that preaches and lives God's Word in the community of Las Cruces Harbor on Mondragon Island in the Gulf of Guayaquil. The community is remote and accessible only by a 1.5-hour canoe trip. Thirty-five per cent of the island's population are children. Most people make their living by freely collecting crabs, shrimp and shells, which they can sell in the city or to merchants from several provinces. Homes are simple and are made of particle board or cement.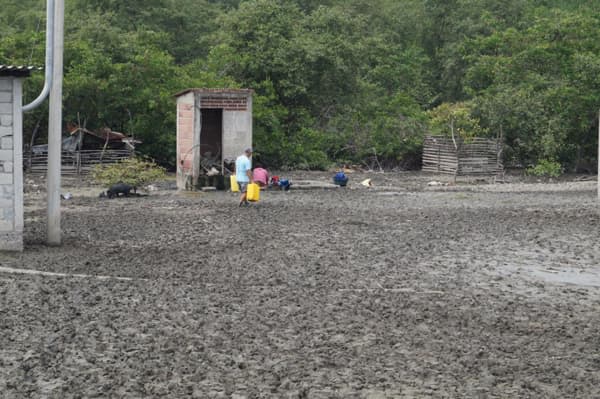 Vision and opportunity
This church plant was proposed to Compassion Ecuador by the Evangelical Church of Ecuador known as The Soul Clinic. This is an independent denomination consisting of 1,100 members. This church has planted four other churches, but so far none of them are Compassion church partners. The mother church will train the pastor and leaders by example with human and spiritual resources, with an emphasis on the most vulnerable children.
The daughter church is 1.5 hours away by motorized canoe. There is great need for a church as there are no other active ministries sharing the gospel or evangelizing in this area. The mother church has already been working with the children, who need decent space to develop spiritually, emotionally and physically. They plan to share the gospel in a responsible way with families and empower them with the values of the Kingdom of God. The land was donated, and the mother church is helping financially with the cost of building. They anticipate the completion of the building in four to five months.
Nidia Yessenia Vera Cedeno will be the pastor of the daughter church. She came to Christ at the Soul Clinic Church. She worked as a Sunday school teacher in the mother church for three years and then was sent to collaborate with the church in the Laurel Province in El Guayas for two years. She returned to the mother church to work as a Sunday school supervisor. She has expressed a desire to work on Las Cruces Island.
Nidia is a single mother with two married adult children, and a dependent daughter studying at university. She feels a deep love for children because she knows they are the most vulnerable in our society and in our churches. She will continue working in her small business, selling food, when not working in the daughter church.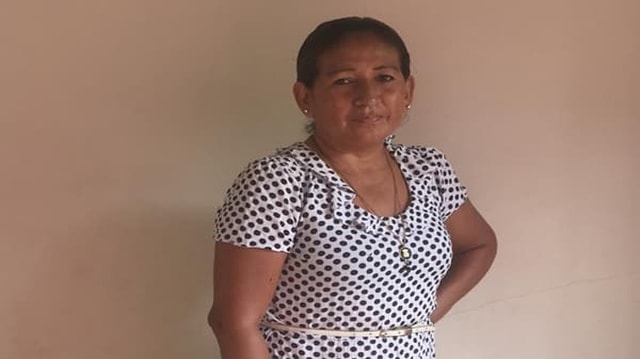 Child sponsorship
Once this new church has registered children in the child development centre, Compassion Canada will present the opportunity for members of your church to become individually involved by sponsoring these children in Ecuador. You can empower this new church to minister to children and their families, beginning a personal relationship with the children that will point them to the love of Christ.
Investment
An investment of $90,000 will fund the construction of essential core structures for the new church and launch a Compassion-assisted child development centre at this location. Your funds will help build basic church facilities needed by the congregation and child development centre. The land on which the church facilities will be built was donated, and the church holds formal documents to the land.