Sponsor with Compassion
Compassion's Child Sponsorship Program gives children the skills and
opportunities to overcome poverty.

Chel chel
Country:

Philippines

D.O.B:

September 11, 2005

Age:

12



Gender:

Girl
Khallyn
Country:

Philippines

D.O.B:

February 5, 2002

Age:

16



Gender:

Girl
Jee Marc
Country:

Philippines

D.O.B:

March 1, 2001

Age:

16



Gender:

Boy
Diane
Country:

Philippines

D.O.B:

January 15, 2002

Age:

16



Gender:

Girl
Chel chel
is
12

years old
and lives in
Philippines
.
PH2730374 | Days Waiting:
124
Birthday:
September 11, 2005

(

12

years old)
Chel chel lives with her mother and father. Chel chel's mother is not employed. Chel chel's father is sometimes employed. His occupation is: Day Labor / Different Jobs. Chel chel has a sibling living in the household. Chel chel helps with the following duties at home: Child Care, Cleaning, Kitchen Help, Making Beds, Running Errands. Chel chel's favourite activities and interests include: Art or Drawing, Group Games, Reading, Running, Singing, Walking. Activities that Chel chel enjoys through the church are: Sunday School/Church, Youth Group, Vacation Bible School. At the compassion centre Chel chel's favourite activities are: Doing Arts & Crafts, Going on Field Trips / Excursions, Learning about God, Listening to Bible Stories, Participating in Service Activities, Playing Games, Singing Songs, Snack / Meal Time, Spending Time with Friends. Chel chel attends school. She is in the equivalent of grade 6. Chel chel's favourite subject is science. Her performance in school is average. Chel chel's family lives in the area of Brgy. Bancao-Bancao in Philippines.
Chel chel

's Country Details

North to south, 7,107 islands spread over 1,150 miles in the western Pacific Ocean to make up the country of the Philippines. About 95 percent of the population lives on the 11 largest islands. In the tropical lowlands, the climate is usually hot, humid, and rainy.

Philippine society is known for its tradition of strong family loyalty, respect for women, recognition of the mother in the family as teacher of values, and a commitment to working together in a community spirit called bayanihan.

For centuries, the Philippine Islands have been the crossroads of many cultures, including the Middle East, India, and China, which all came to trade. In 1521, Spaniard Ferdinand Magellan reached the islands, and Spain ruled them until 1898. The Philippines was granted independence from Japanese control in 1946, after Japan's defeat in World War II. Since 1986, when the dictatorship of Ferdinand Marcos was toppled, the Philippines has enjoyed political stability and steady economic growth.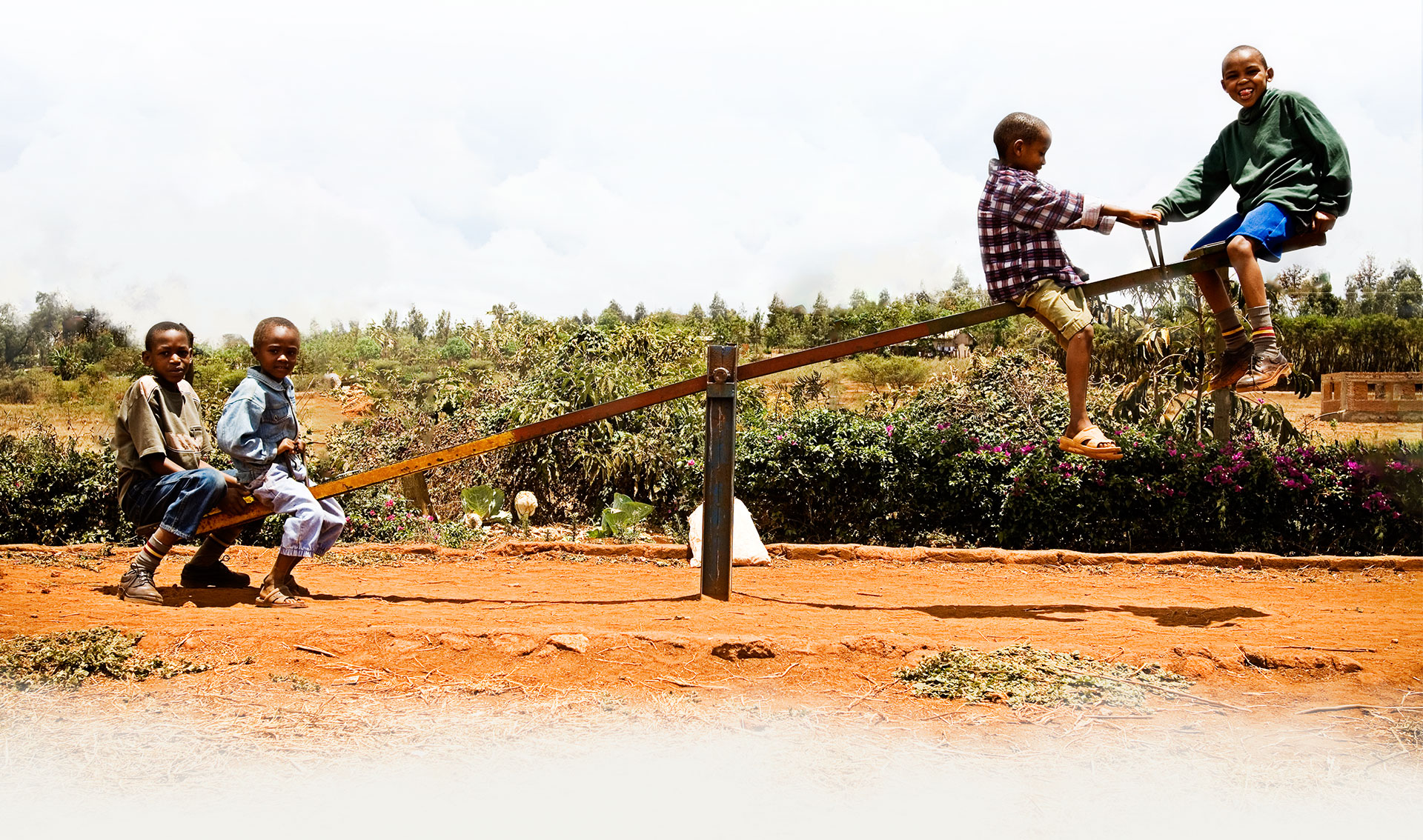 Compassion's ministry is focused on what we call holistic child development. This means developing children in all the different aspects of their lives—their minds, bodies and relationships while discovering God's love for them in the gospel of Jesus Christ.
How does sponsorship help kids?
Why do you work with local churches?
Compassion works exclusively with local churches because they can best understand and respond to the challenges in their communities. They are known and trusted by their neighbours and are able to reach those in the greatest need. We equip our local church partners with the resources, training and expertise to help children escape poverty. Each church is empowered to implement the program in a way that meets the specific needs of the children they serve.
---
Do kids need to be Christian to be in Compassion's program?
Compassion helps people in a way that protects their dignity as human beings made in the image of God. That's why we accept people of all faiths into our programs and don't require or coerce them to change. However, ending poverty requires dealing with every aspect of people's beings—including telling them about God's love for them in the gospel of Jesus Christ.
Learn More
---
Does child development really work?
You bet! According to independent research, Compassion kids are:
27–40 per cent more likely to finish secondary education;
about 35 per cent more likely to have white collar employment as adults; and
40–70 per cent more likely to become church leaders
…than their unsponsored peers. When you sponsor with Compassion, you are making a significant and long-term difference to your child's future!
---
At Compassion, we take financial stewardship seriously.
This year, 85.7 per cent of funds were used for program activities benefitting the children we serve, and 14.3 per cent for fundraising and administrative expenses. As certified members of the Canadian Council of Christian Charities and the Better Business Bureau of Canada, Compassion is committed to handling the finances entrusted to us with the utmost integrity. This commitment goes beyond Canada. For 13 consecutive years, Charity Navigator has awarded Compassion International its highest rating — four-stars — for responsible financial management.
---
Today, children around the world are discovering that poverty doesn't have to be their future. Help one more do the same by sponsoring with Compassion!
Chel chel is in the process of getting sponsored by someone else.
---
While we're sorry you could not sponsor this specific child, we would love to help you find a different child to sponsor.
Country:
D.O.B:
Age:


Gender: