Sponsor with Compassion
Compassion's Child Sponsorship Program gives children the skills and
opportunities to overcome poverty.

Mayza
Country:

Brazil

D.O.B:

November 11, 2007

Age:

11



Gender:

Girl
Jhordy
Country:

Peru

D.O.B:

October 24, 2004

Age:

14



Gender:

Boy
Emanuleli
Country:

Tanzania

D.O.B:

January 19, 2008

Age:

10



Gender:

Boy
Ina
Country:

Indonesia

D.O.B:

November 29, 2011

Age:

6



Gender:

Girl
Meet Mayza Farias Barros de Oliveira
Mayza
is
11

years old
and lives in
Brazil
.
BR4610469 | Days Waiting:
72
Birthday:
November 11, 2007

(

11

years old)
Mayza lives with her mother. Mayza has siblings living in the household. Mayza helps with the following duties at home: Cleaning, Making Beds.Mayza's favourite activities and interests include: Art or Drawing, Music, Walking.Activities that Mayza enjoys through the church are: Sunday School/Church, Vacation Bible School. At the compassion centre Mayza's favourite activities are: Doing Arts & Crafts, Going on Field Trips / Excursions, Learning about God, Playing Games, Snack / Meal Time, Spending Time with Friends. Mayza attends school. She is in the equivalent of grade 3.Mayza's favourite subject is reading. Her performance in school is average.Mayza's family lives in the area of Conjunto Beira Mar in Brazil.
Mayza

's Country Details

Encompassing the Amazon River basin, Brazil is the fifth-largest country in the world in terms of land mass. About 90 percent of its population lives on 10 percent of the land, a 200-mile tropical zone bordering the Atlantic Ocean.

In addition to Indians, the country is home to Portuguese, Africans brought to Brazil as slaves, and European and oriental groups that have settled here in the last century. The national language is Portuguese, but the well-educated also speak English. Ninety-three percent of Brazilians are Catholic.

Originally inhabited by indigenous people, Brazil was claimed by Portugal as a colony in 1500. Portuguese rule lasted until 1822, when the colony declared its independence and established an independent monarchy. The monarchy ruled until 1889, when Brazil became a republic. The new republic adopted a federative system of government, which it still maintains. Since 1995, when Fernando Henrique Cardoso became president, the country has seen a decline in the rate of inflation and has enjoyed sustained economic growth.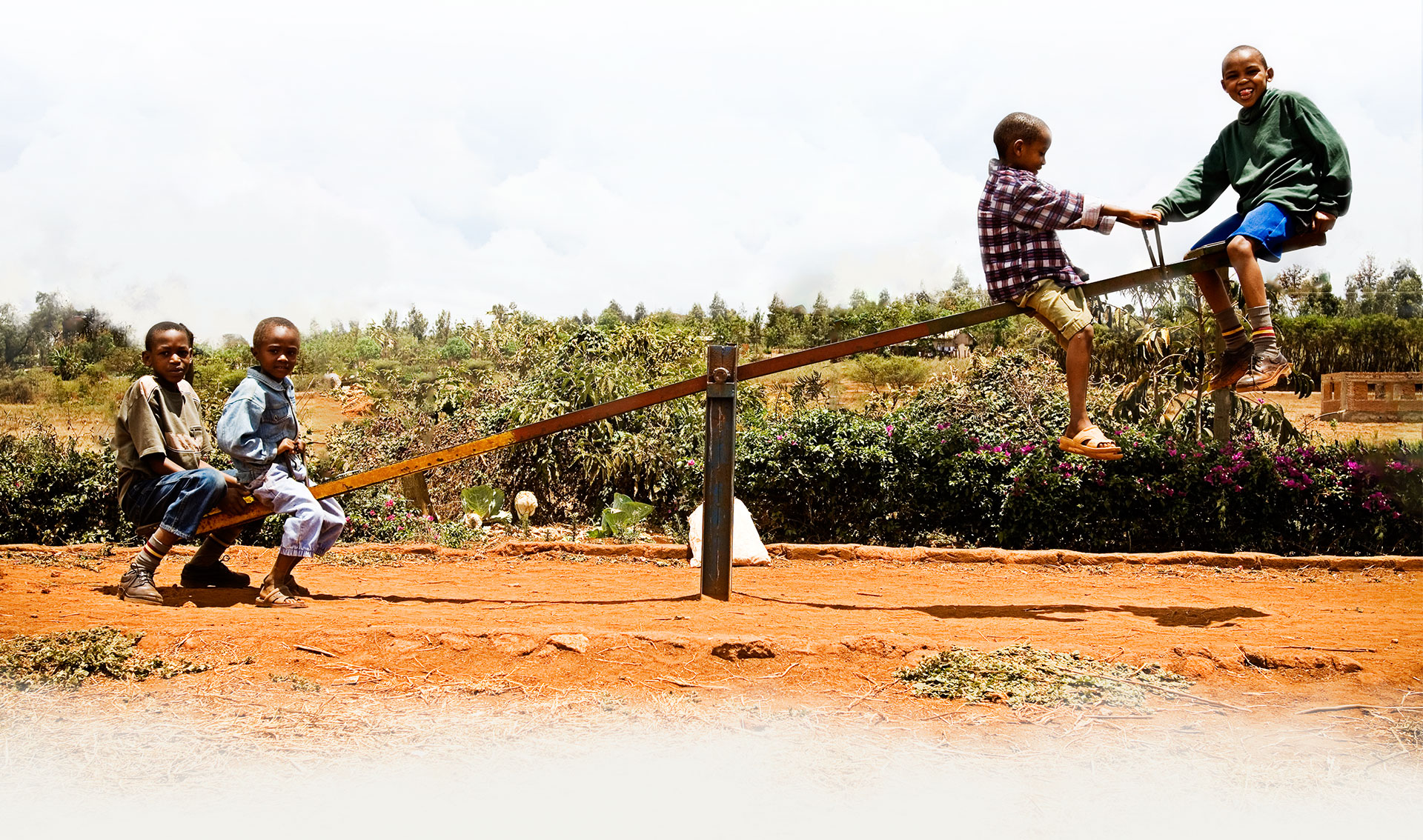 Compassion's ministry is focused on what we call holistic child development. This means developing children in all the different aspects of their lives—their minds, bodies and relationships while discovering God's love for them in the gospel of Jesus Christ.
How does sponsorship help kids?
Why do you work with local churches?
Compassion works exclusively with local churches because they can best understand and respond to the challenges in their communities. They are known and trusted by their neighbours and are able to reach those in the greatest need. We equip our local church partners with the resources, training and expertise to help children escape poverty. Each church is empowered to implement the program in a way that meets the specific needs of the children they serve.
---
Do kids need to be Christian to be in Compassion's program?
Compassion helps people in a way that protects their dignity as human beings made in the image of God. That's why we accept people of all faiths into our programs and don't require or coerce them to change. However, ending poverty requires dealing with every aspect of people's beings—including telling them about God's love for them in the gospel of Jesus Christ.
Learn More
---
Does child development really work?
You bet! According to independent research, Compassion kids are:
27–40 per cent more likely to finish secondary education;
about 35 per cent more likely to have white collar employment as adults; and
40–70 per cent more likely to become church leaders
…than their unsponsored peers. When you sponsor with Compassion, you are making a significant and long-term difference to your child's future!
---
At Compassion, we take financial stewardship seriously.
As certified members of the Canadian Council of Christian Charities, Compassion Canada is committed to handling the finances entrusted to us with the utmost integrity. This year, 84.7 per cent of funds were used for program activities benefiting the children we serve, and 15.3 per cent for support services.
---
Today, children around the world are discovering that poverty doesn't have to be their future. Help one more do the same by sponsoring with Compassion!
Mayza is in the process of getting sponsored by someone else.
---
While we're sorry you could not sponsor this specific child, we would love to help you find a different child to sponsor.
Country:
D.O.B:
Age:


Gender: