Protecting children matters. It doesn't take much convincing to agree on that. Protection and security are essential for children to thrive, so they are a core need that Compassion seeks to address for every child in our program. We could go as far as saying it is essential to the mission of releasing kids from poverty in Jesus' name. That's why you'll find the Child Protection Workshops gift in our Gifts of Compassion gift guide.
In this blog, we will answer three of your questions about this vital gift. Let's dive in!
____
"What is the Child Protection Workshop gift?"
When you give this gift, you are enabling Compassion centres to run workshops for caregivers and community members. These workshops equip them to ensure that children are safe and protected at home, school and in their communities. Our local church partners are the ones who know the realities and risks the children in their communities face.
They are the experts on child safety measures. The Child Protection Workshops gift gives them the resources to educate and facilitate crucial conversations with those in their community so that every child is known, loved and protected.
"Why are these workshops important?"
Children are vulnerable. We all know this. However, poverty is a significant factor in heightening this vulnerability for children. It increases a child's risk of abuse, trafficking, child marriage, child labour and other forms of exploitation.
Caregivers and communities are often poorly equipped to mitigate the realities and dangers that children face when they already navigate the complex concerns that extreme poverty creates.
A child who is not protected is a child who is vulnerable to suffering and loss. If we want children to thrive and become all that God has designed them to be, we need to ensure that they are safe, understand their rights and have a community of people who will protect them from harm.
Compassion is, and has always been, fiercely committed to child protection. When our local church partners identified this significant need, we responded with the opportunity for Canadians to join this important work by providing Child Protection Workshops for Compassion centres.
"Are there any success stories of how Child Protection Workshops have positively impacted children's lives?"
Yes! Compassion's child protection program is making a difference in the lives of children all around the world. The program is agile and able to adapt to many different cultures, communities, risks and realities relevant to the children we serve.
Read the stories of Yajaira in the Dominican Republic, Brenya in Ghana and Natlada in Thailand to see the impact of child protection training.
A Child Protection Workshop is a powerful gift for children in poverty. It equips adults to know and protect the rights of children, as well as provides training in how to respond if something were to happen. It also ensures that the training addresses the risks present in the local context. This is a life-saving gift in more ways than one.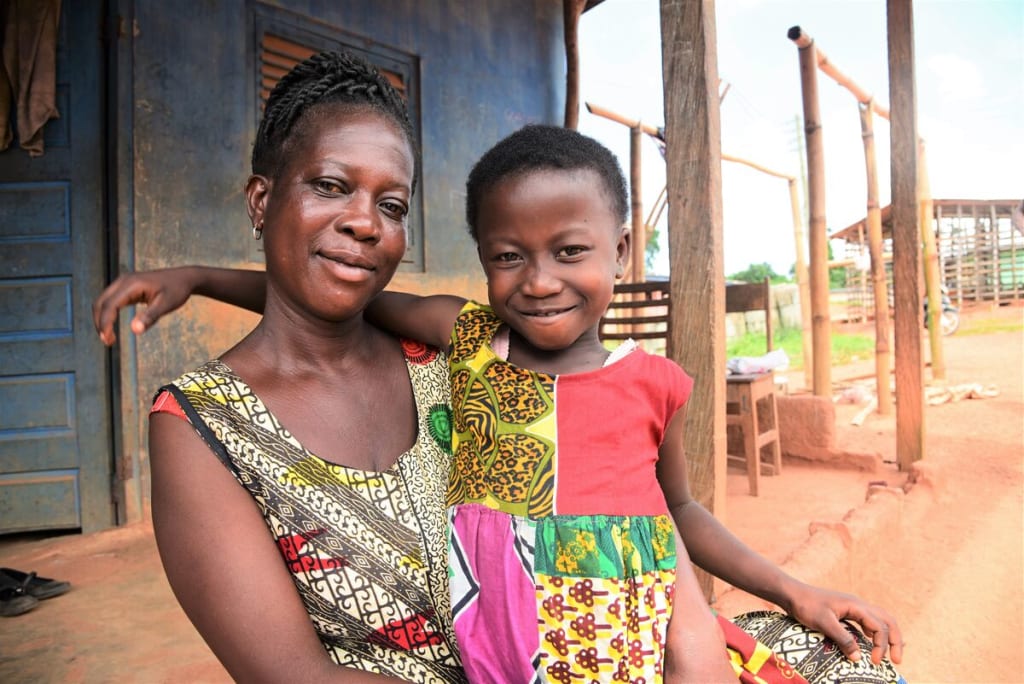 ____
Give the gift of a Child Protection Workshop to partner with local churches around the world in this important work.
Because every child deserves to be known, loved and protected.
Give a Child Protection Workshop