Of all the work we do for and with children, there is a substantial argument that child protection is one of the most important parts of our program. Why is this? Because a child that is not protected is a child who is vulnerable to suffering and loss. The efforts we make to give them the tools for a better future are undone when they experience the damaging effect of abuse, neglect or exploitation. Child protection protects all that a child is and all that a child will become.
Don't miss

Part Two of this blog:
We need people like you to advocate for and support the work of child protection. We need more people to live out the conviction that children matter. Let's learn more about how to do just that…
Children matter
The first way we live out our conviction that children matter is by understanding why. Knowledge is power, or so the adage goes. But at Compassion, we prefer to say knowledge is empowering. Knowledge informs action, mitigates risks and bolsters our resolve. It is essential to every decision and vital to relationship. To live with the conviction that children matter, we must know why they matter and to know why they matter, we must know them.
In Compassion's program, every child is known, loved and protected. These three promises are inseparable from one another. To protect a child, we must know and love them. To love a child, we must know and protect them. To know a child, we must love and protect them. The common denominator? Value.
When we say that children matter, it is personal. Every child—Diana in Honduras, Temperance in Tanzania, Jon in Thailand—holds immeasurable value as they carry God's image in this world. They are God's gift to us and therefore must be treated with dignity and given all they need to fulfill their potential.
Children, though vulnerable, are not a burden for us to bear. They are strength for the future and are invited by God to be active participants in His Kingdom. When we talk about child protection, we first and foremost must protect children from the stigma of being a problem to be solved. We uphold their identity as precious and important and made in the image of God.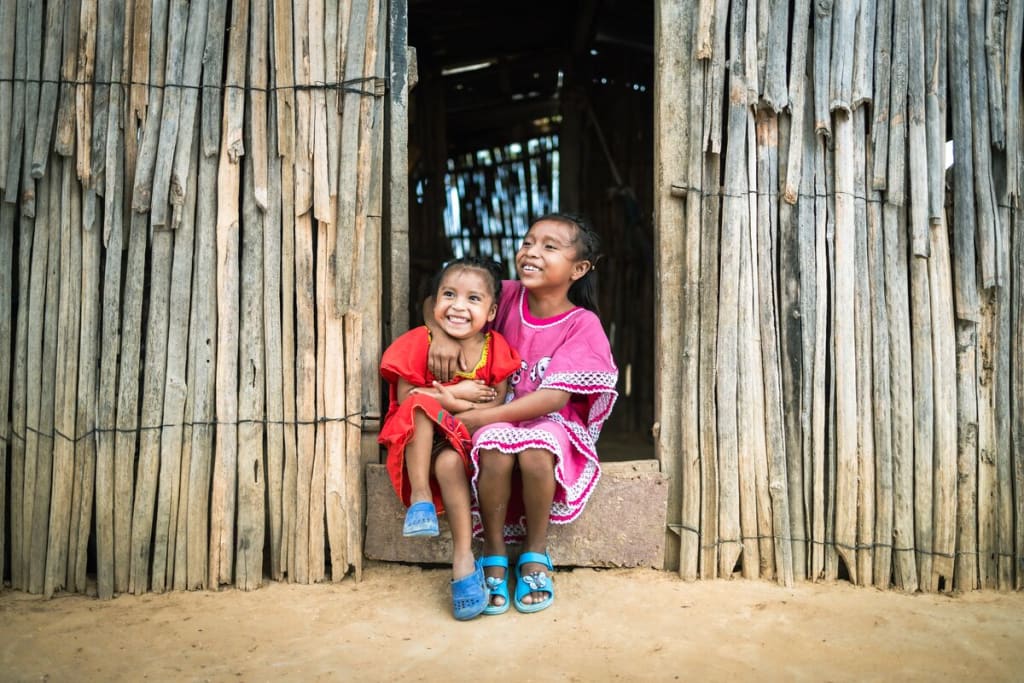 Child protection is essential
Children matter, we know that. But where does this conviction come from and how does it relate to child protection? In relation to Compassion's program, it comes from three sources: the reality of child vulnerability, our biblical responsibility and our holistic child development model.
"Despite their incredible value, children are uniquely vulnerable people. Part of that vulnerability is by design, as we are all born helpless and dependent. Sadly, another major source of vulnerability is not by design. It is preventable and often the result of our sins. Children are naturally dependent and trusting. They can easily be victimized or overlooked and rarely have any physical, political, economic or social power." (Compassion's Ministry Philosophy) These vulnerabilities are what have caused the rights of children to be defined and defended.
As you can imagine, children living in poverty are especially vulnerable. It is necessary, then, to ensure our program is guarding children against risks to their mental, physical and emotional wellbeing. We do this not only to meet this very significant need in the lives of the children we serve but because we have a biblical mandate to do so.
The Bible is very clear about our role to support and protect the vulnerable, particularly children. Take a moment to read and reflect on these Scriptures which call us to be advocates for the vulnerable and to care for children.
Proverbs 31:8-9
Speak up for those who cannot speak for themselves, for the rights of all who are destitute.
Speak up and judge fairly; defend the rights of the poor and needy.
Matthew 18:1-6
At that time the disciples came to Jesus and asked, "Who, then, is the greatest in the kingdom of heaven?" He called a little child to him and placed the child among them. And he said: "Truly I tell you, unless you change and become like little children, you will never enter the kingdom of heaven. Therefore, whoever takes the lowly position of this child is the greatest in the kingdom of heaven. And whoever welcomes one such child in my name welcomes me. "If anyone causes one of these little ones—those who believe in me—to stumble, it would be better for them to have a large millstone hung around their neck and to be drowned in the depths of the sea.
Matthew 18:10
See that you do not despise one of these little ones. For I tell you that their angels in heaven always see the face of my Father in heaven.
Psalm 82:3
Defend the weak and the fatherless; uphold the cause of the poor and the oppressed.
It is clear that children are very important to God and that He asks us to protect them, give them dignity and help them develop into fulfilled, Christian adults. This is the final piece of the puzzle as to why child protection is essential: holistic child development.
Because Compassion's program is designed through the ministry model of holistic child development, it is impossible to ignore influences that can damage a child—physically, emotionally, mentally or spiritually. Every Compassion child is ministered to in this holistic way with specific and measurable ways to check in with their development. Without child protection in place, our entire model of ministry would be compromised. Therefore, child protection efforts are central to an effective ministry for children in poverty.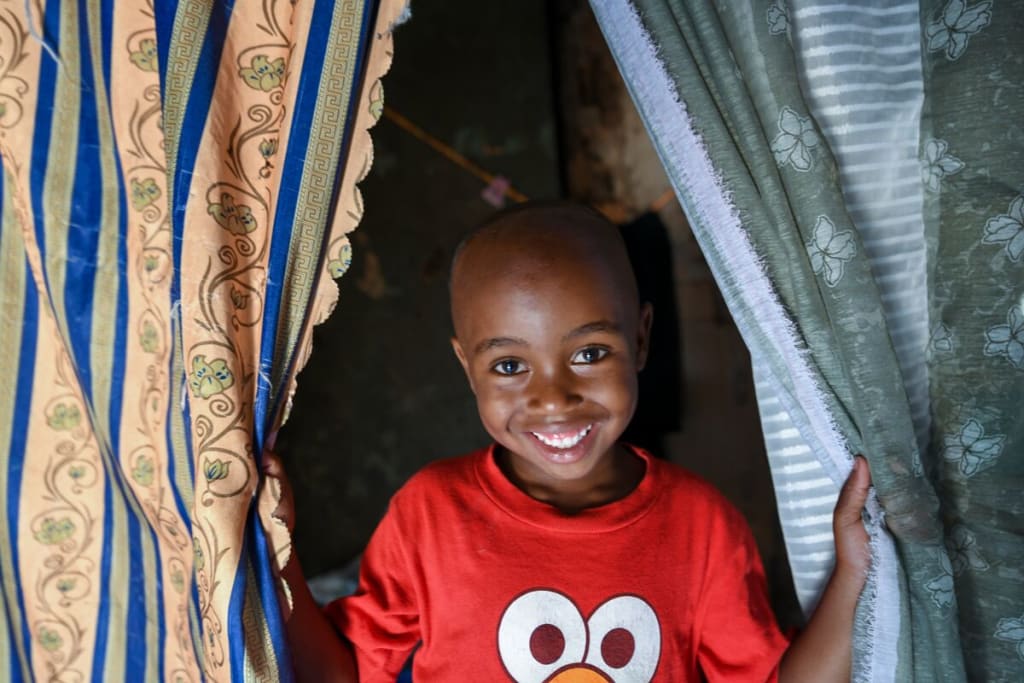 Empower, educate, establish
Compassion defines child protection as the prevention of and response to person-to-person harm. This means we try to prevent and will respond to the harm of all beneficiaries, regardless of age. Compassion's child protection program "helps children survive, thrive, participate and develop to their fullest potential." (Compassion's Ministry Philosophy) It prioritizes the best interest of the child and ensures they have a voice in matters that concern them. The program creates safe places, cultures and environments that are facilitated by those who prioritize the welfare of children—ensuring every individual involved in Compassion's program is aware of the rights of children and is wholeheartedly dedicated to those rights. "Child protection, therefore, calls for advocates in every facet of society, from the littlest person to the policymaker." (Compassion's Ministry Philosophy)
To do this, Compassion's child protection program is intentionally designed to empower communities and caregivers, educate children and establish systems that uphold every child's safety.
Empower
Churches, communities and caregivers are given all of the resources and training they need to understand and implement child protection. This empowers them to prevent abuse and exploitation or intervene when they see cause for concern.
Educate
Children are educated through child protection curriculum that teaches them their rights and gives them skills and tools to keep themselves safe. This education also plays a part in assuring them that they have caring adults who they can feel safe talking with.
Establish
The only way that education and empowerment become effective is if we have established systems that ensure every child is protected. These policies, strategies and procedures are put in place to provide accountability at all levels of our program.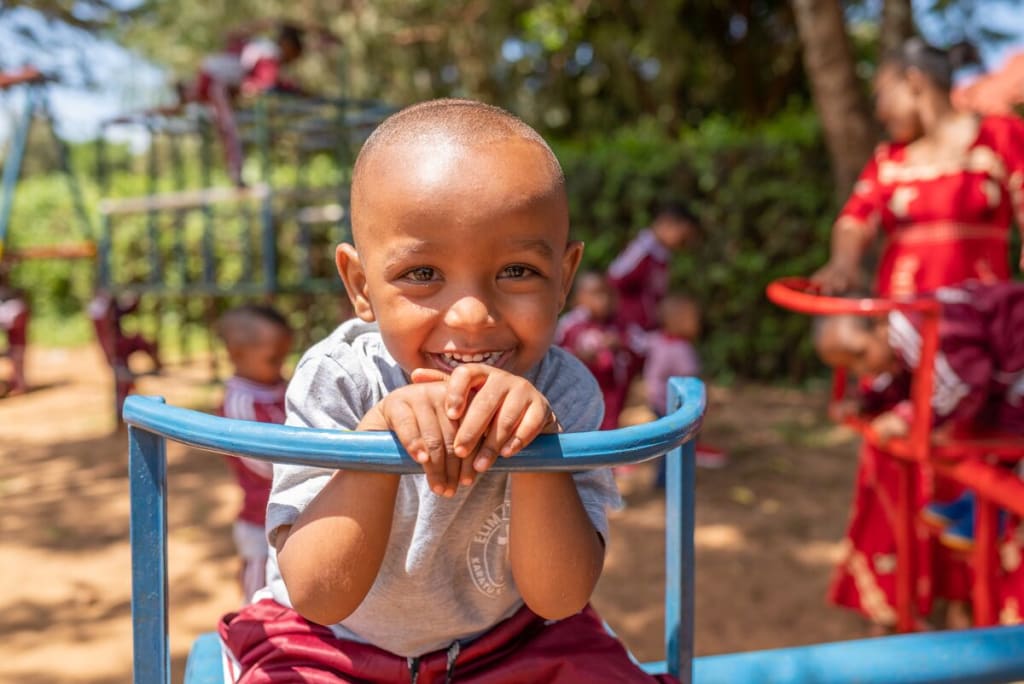 Coming together—caregivers, Compassion staff, communities, pastors, sponsors and teachers—to empower, educate and establish child protection in the life of every child is the ultimate expression of our conviction that children matter. Together, we must do everything in our power to protect children so that they can become all that God has designed them to be.
____
Child protection protects all that a child is and all that a child will become.
Partner with us to ensure local churches have the resources to empower their community, educate children and establish child protection programs.
Fund a Child Protection Workshop
Don't miss part two of this blog to hear stories of child protection in action…