Warning: This content includes mention of abuse. We recommend you read with discretion.
When we say children matter, we mean it. Our local church partners all around the world are committed to empowering, educating and establishing the necessary systems to ensure that every child can develop into their God-given potential. And that's why prioritizing the protection of the children is non-negotiable at every level of Compassion's ministry.
In this blog, we'd love to invite you into the stories of how Compassion's child protection program has had a life-changing impact on the kids we serve. The stories of Yajaira, Brenya and Natlada are a reflection of the dedication of Compassion staff, local church partners and caregivers who continue to do the diligent work of defending the rights of children.
____
Yajaira – Dominican Republic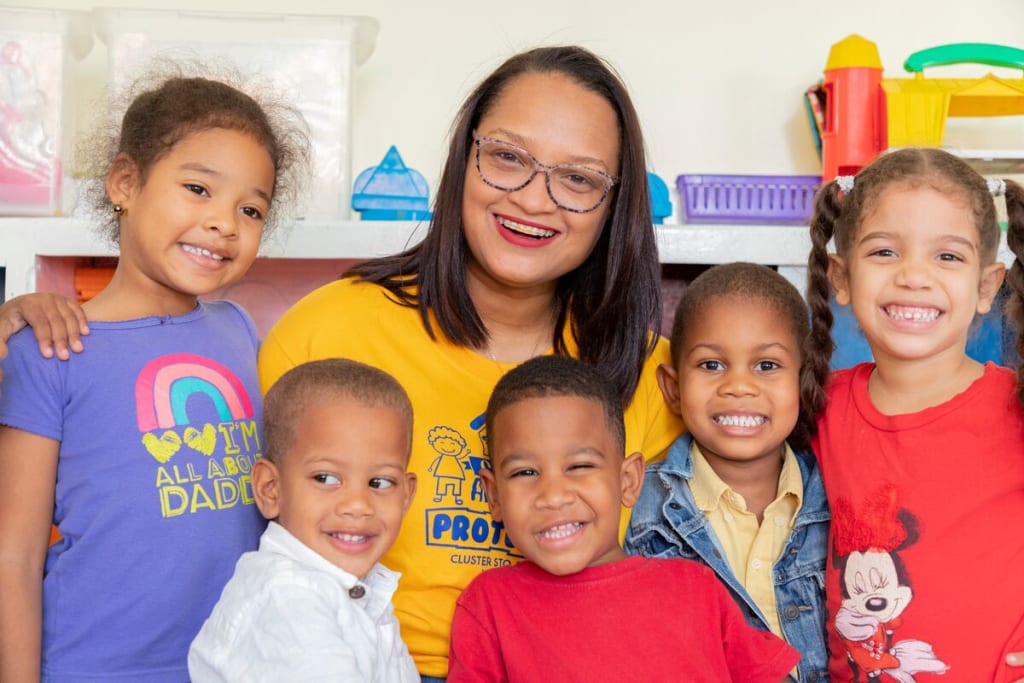 In Los Alcarrizos, parents often have to take jobs far from the community, leaving their eldest children in charge with no adult supervision. The children are left alone and vulnerable to abuse—as Yajaira knows all too well.
When she was eight years old, she was abused in an alleyway outside her home.
"Nobody heard, nobody saw a thing. I didn't know what to do," she remembered. She went home and didn't tell anyone what happened.
After the attack, her behavior changed and became aggressive: a silent cry for help.
Staff at her Compassion centre had known her since she was three and soon noticed the change in Yajaira. Despite not knowing the reason for her behavior, they reached out to her, encouraging her, blessing her with small kindnesses and providing her with leadership opportunities.
"My tutor made me the assistant of her class of three to five-year-olds. I used to give the meals to children and clean them up afterward. I started to learn to be patient, control my temper, and to love the children. She used to tell me, 'Calm down Yajaira, you'll get over this. I'll help you'. Wow, if she only could imagine what good those words did to my heart," remembers Yajaira with a smile, "Simple gestures and responsibilities that made me feel known, love and protected."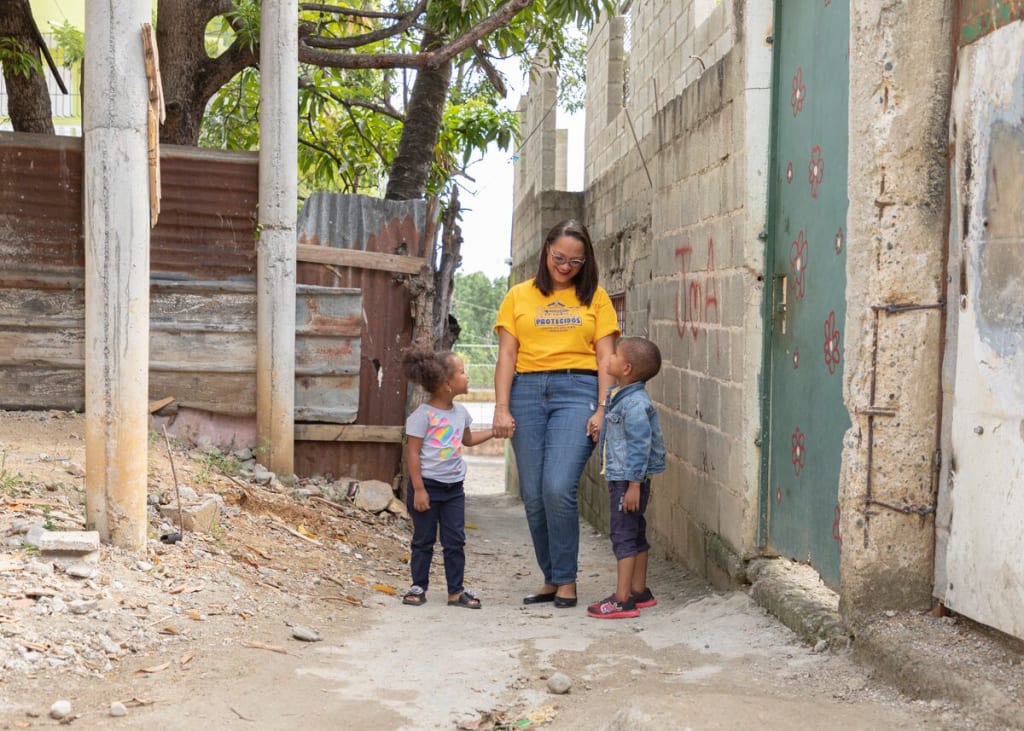 Little by little, her behavior changed. She gave her life to Christ at age 11 at the Compassion centre and began tutoring the other children. When she finished high school, Compassion supported her to study educational psychology. Graduating with a high score, she married her best friend from the Compassion centre. Just as life was becoming sweet, memories of her sexual abuse resurfaced, bringing conflict into her marriage. Her husband encouraged her to seek counseling.
Through counseling, she had the revelation she could use her past to help other abused children. When she applied for and was offered the Compassion Child Protection Specialist role, she was excited to change other children's futures and similarly break through others' cycles of trauma.
"I am so glad that I get to instruct, support and train churches. My goal is to help church partners to prevent abuse and ensure the children there feel loved, known and protected."
____
Brenya – Ghana
Brenya is 18 years old, but he is only in the first year of middle school. The reason for his delayed education is based on a serious issue that children in Ghana face—the lack of child protection.
When Brenya's parents separated, he lived alone with his father, who neglected to adequately care for his son. On several occasions, Brenya was even dismissed from school because of his father's failure to pay the required fees. So when his aunt from a nearby town offered to take him in, Brenya went willingly, believing she would care for him and help him get through secondary school.
Instead, she took him to a remote fishing village on Ghana's Lake Volta. Not only was there no school in the village, but Brenya discovered that the real reason he had been taken to the village was to work as a forced, unpaid laborer for his uncle.
Brenya's parents had no idea where he was and neither did the staff of the Compassion centre he attended back home.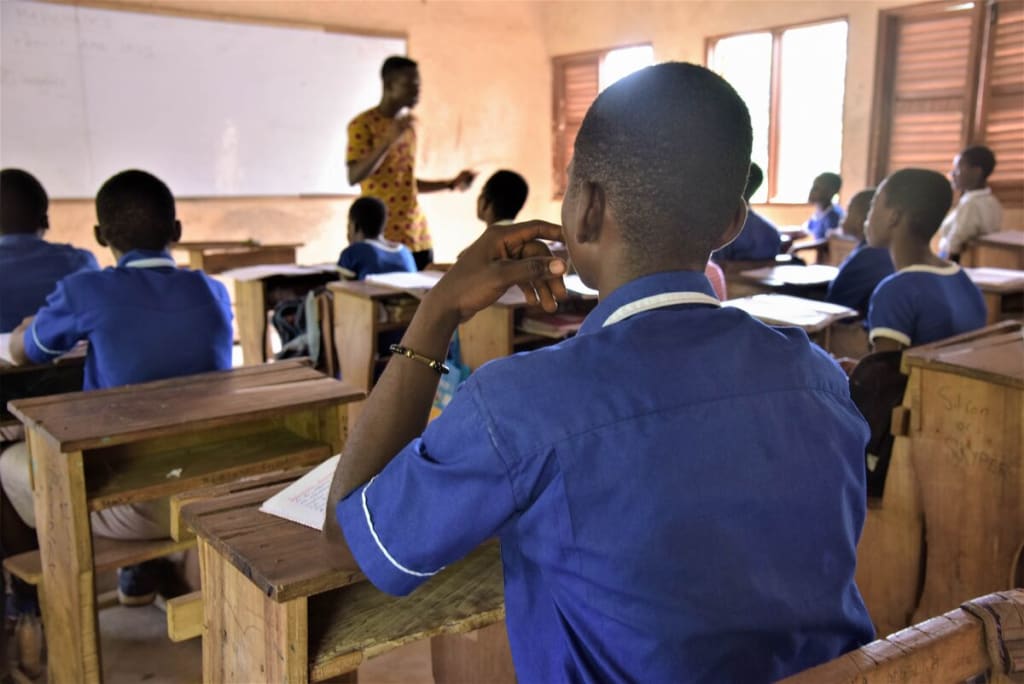 Brenya is one of many Ghanaian children vulnerable to abuse through a lack of protection from the adults in their lives. That's why Compassion Ghana raises awareness of this issue by training parents and caregivers and providing them with the tools they need to protect their children.
After Brenya was taken away, his mother attended the child protection program at his Compassion centre. She says, "My eyes were opened by the training. That was when I resolved to look for my son." With the help of the center staff, she was able to locate Brenya and bring him home.
About Brenya's rescue, the director of his Compassion centre says, "Had the centre not acted, Brenya would still be enduring exploitation, and that would be the end of his education." But today, Brenya is back in school, determined more than ever before to complete his education and live out the potential God has given him.
____
Natlada — Thailand
Natlada was 9-years-old when she was discovered walking down the road with her father and two younger siblings. Nared, a Compassion Thailand staff member, happened to be driving by when he saw the family walking while the children cried. His child protection training alerted him to check in with these children, even though they were not from any of the local Compassion centres. So, he pulled up alongside the family in his car and asked, "Where are you going?"
Natlada's mother had recently passed away and her father, an alcohol and opium addict, was feeling desperate. He had decided to take his children to Omkoi, the city nearest to their village, in hopes that relatives there would take in the children and care for them.
Natlada is just one example of the child protection crisis in Thailand. Children in the remote Omkoi district, where many families are impoverished and affected by drug addiction, are especially at risk of domestic violence, exploitation and neglect. Tragically, children are vulnerable to harm not just in the Omkoi district but throughout the country. In 2018, the country's Ministry of Social Development and Human Security received more than 75,350 reported cases of child abuse.
After encountering Natlada's family on the road, Nared took them to the nearest church-based Compassion centre. Because of Nared's life-saving action, the children now have access to opportunities unavailable in their village, such as school, proper shelter, nutrition and medical care.
Beyond having their basic needs met, the children also attend a special life-skills program at the Compassion centre, where they learn income-generating skills and ways to protect themselves from abuse. About the program, Compassion Thailand's Chirayu says, "Despite everything we do to facilitate children's healthy development, the cycle of poverty and abuse will continue if we don't also provide them with skills to earn a living and strategies for protecting themselves."
Today at 17, Natlada is a faithful attender of the life-skills training class. Determined to break the cycle of poverty and abuse, her goal is to go to college and become a member of the police force.
____
Child protection is vital because it protects all that a child is and all that they will be. It ensures that caregivers, Compassion staff, pastors and communities are able to step in and help children in this critical way. It educates children to know how to protect themselves and their friends. And it establishes the necessary systems to implement and prioritize child protection efforts at every level of Compassion's ministry. These efforts not only protect children from danger now but also inspire a generation of advocates for children.
____
Child protection is life-changing for children in poverty.
You can be a part of protecting children now and creating a safe future for every child.
Fund a Child Protection Workshop
Have you read part one of this blog to learn more about Compassion's child protection program?