One thing we all share in common as humanity is a God-given desire to contribute to the world at large and God-given abilities to do so.
That's why most people living in extreme poverty don't want a handout—they want a sustainable way to provide for themselves and their families. They want the pride of hard work. That's one reason why Compassion's programs aren't focused on giving things away, but on developing people. We want to empower young people and their parents to have the skills, determination and hope to lift themselves out of poverty. We want to enable them to live up to their full potential and do so with dignity.
Here are a few of those faces of dignity—people who are overcoming their circumstances, with a little help, in order to provide for their families and contribute to their communities.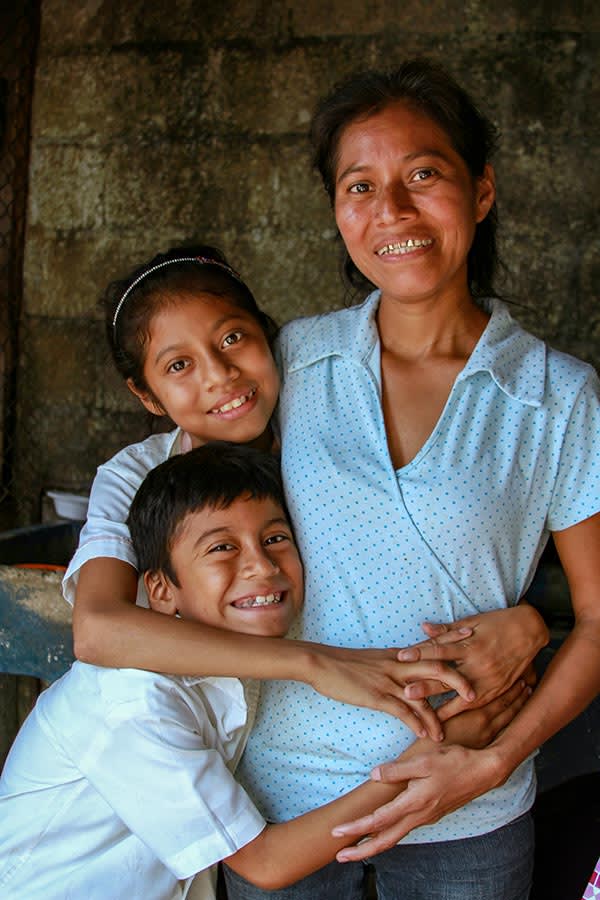 In Silvia's community in rural Guatemala, the majority of children became severely malnourished after a food crisis. Silvia's children were malnourished too. But Silvia and other moms in her community were helped to begin a fish farm. With the success of their farm, they are able to provide more balanced meals for their children to fight malnutrition.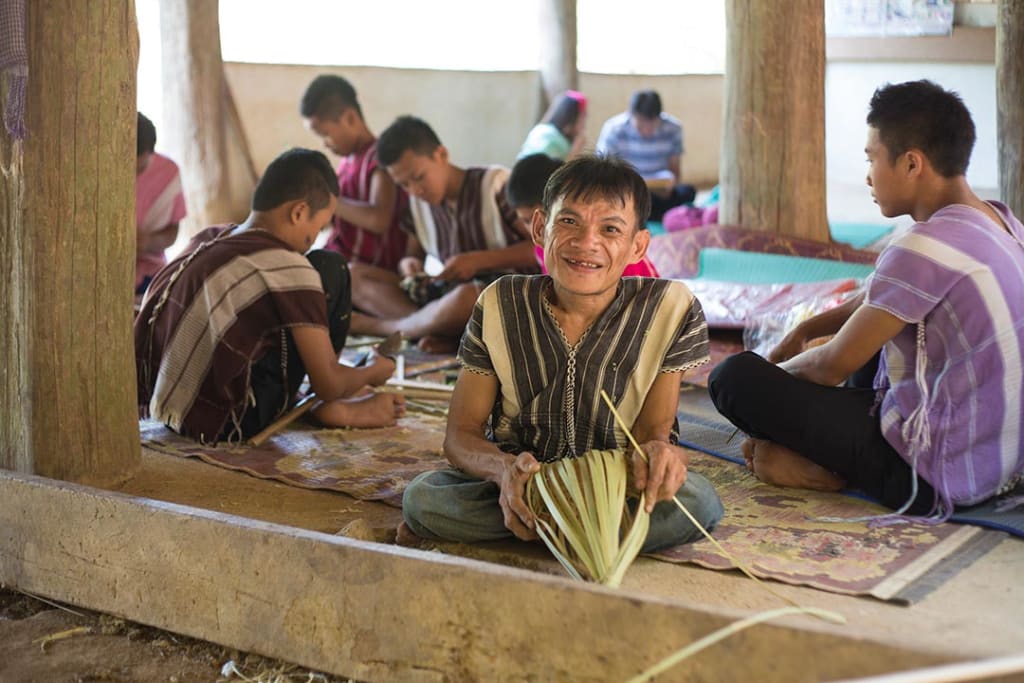 Poe-Ga in Thailand can't walk, and was never able to provide for himself but had to rely on charity. But when a local church learned that he knows how to weave traditional baskets, they put him to work training young people this dying art.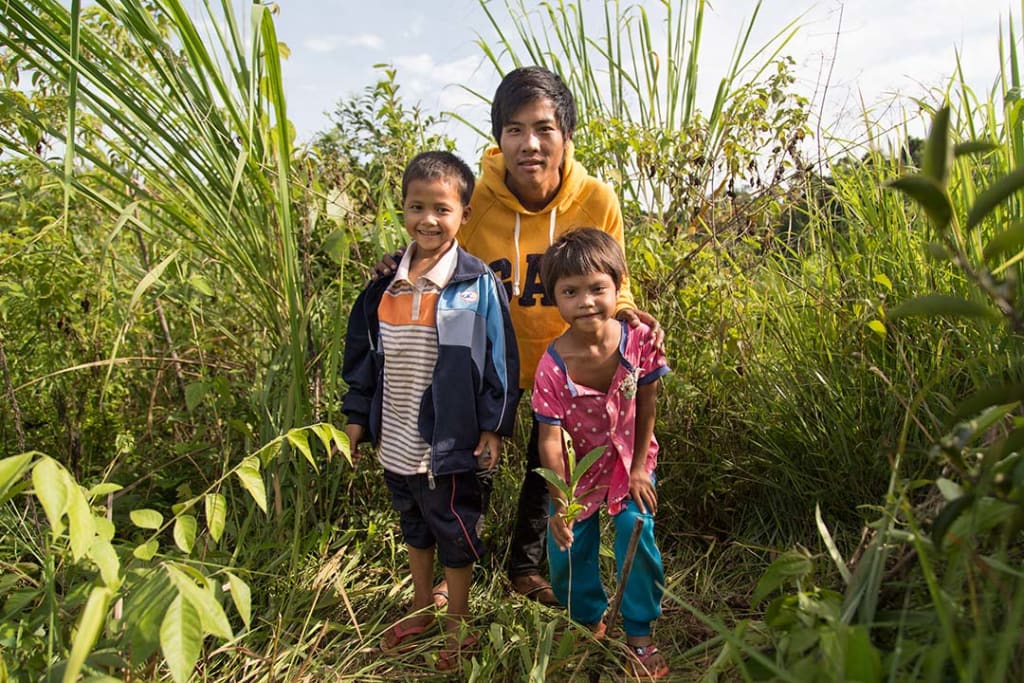 This dad lives in a community of refugees in northern Thailand who fled war in neighbouring Myanmar. Having left everything behind, they had no way to earn an income. But this dad was helped with seeds and land to start a tea farm—a crop that can bring in a good profit, especially for people living in extreme poverty.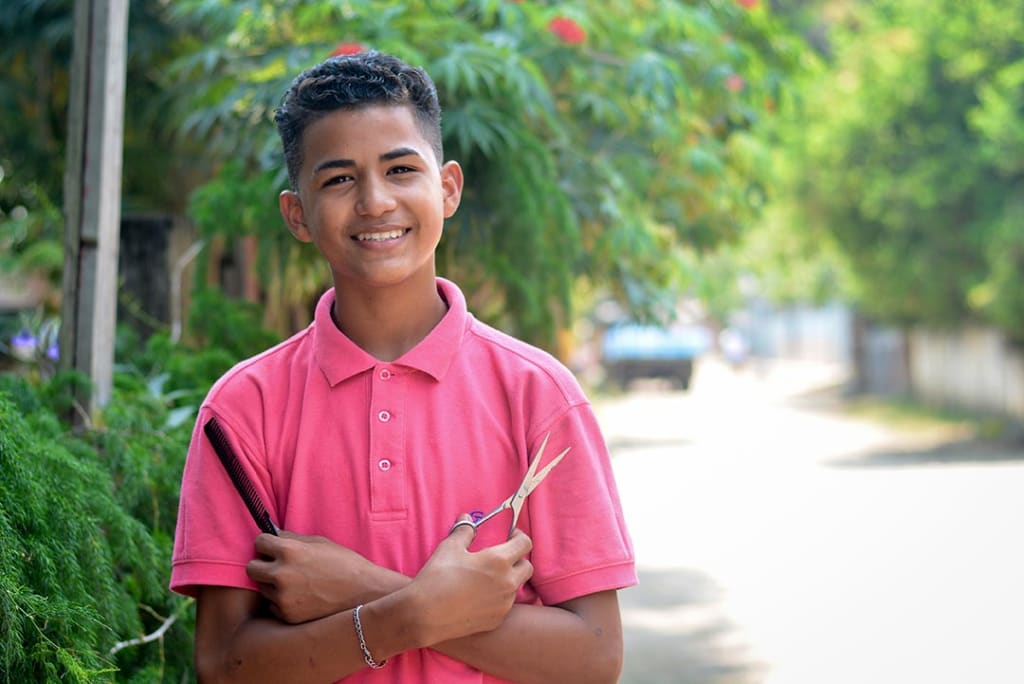 Although just 15, Jean Pier learned skills as a barber through Compassion. He's using his earnings to save for college—he wants to be an engineer. He is certain that he won't get trapped in the gangs and drugs that are common in his community in Honduras.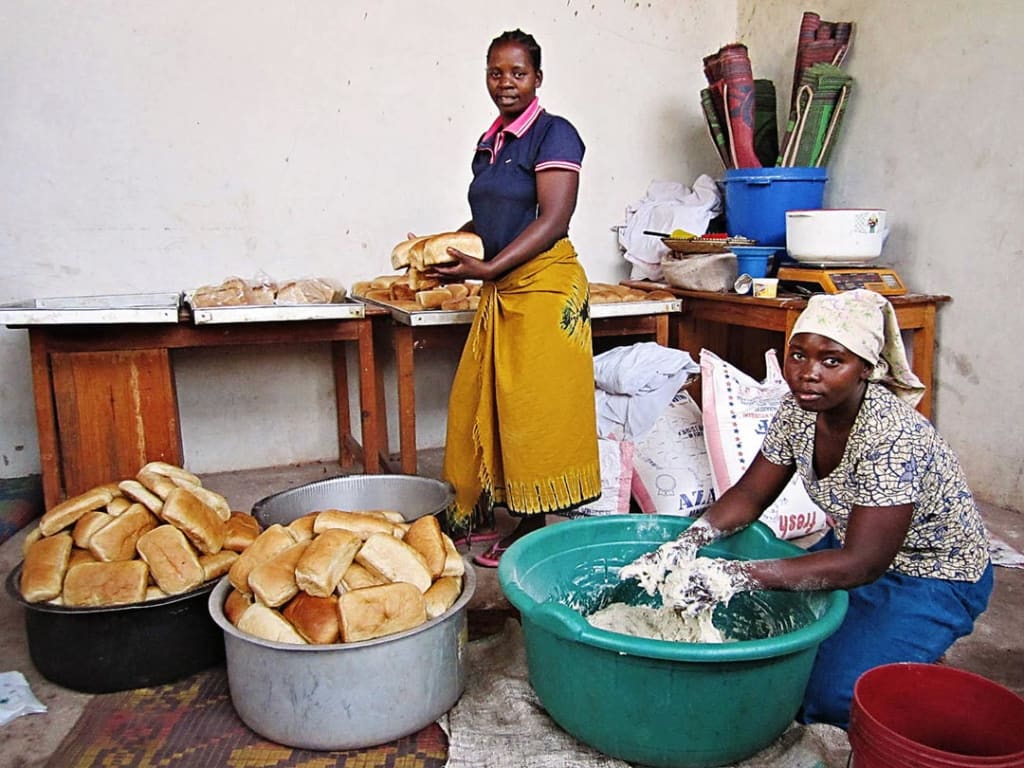 These moms in rural Tanzania were illiterate and didn't have skills to earn an income. But they learned baking skills and started a bakery. Now they are able to send their children to school and their mindset has been transformed from one of fatalism to hope.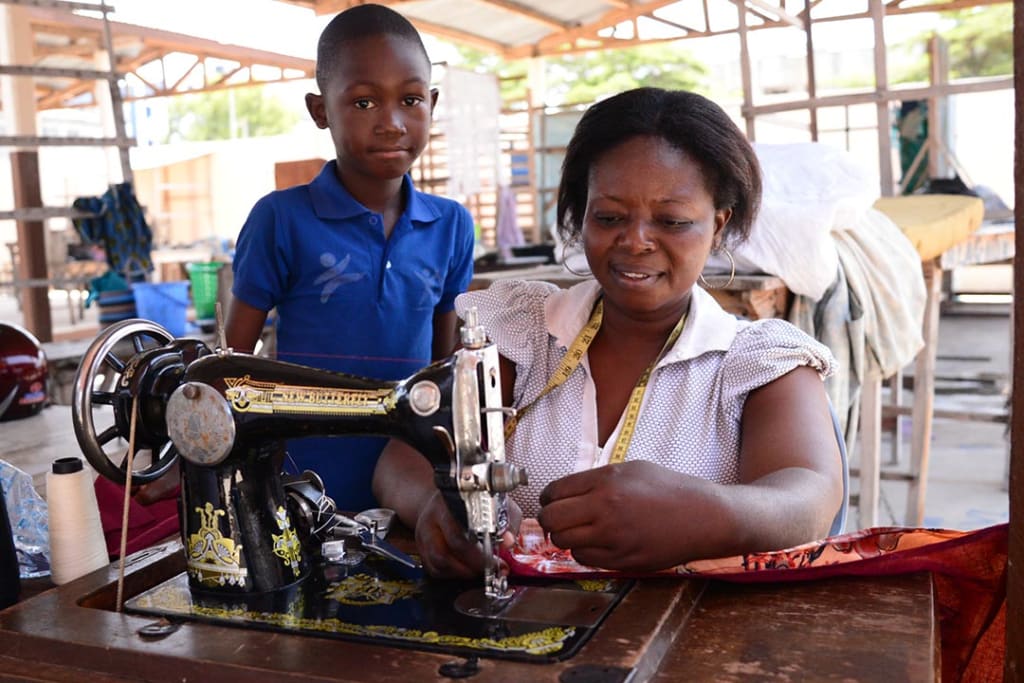 Judith in Togo and was unable to provide for herself and her two children. She contemplated suicide. But she was given a sewing machine, and now she can provide for her small family with dignity. They are even able to eat breakfast—a meal they never had in the past.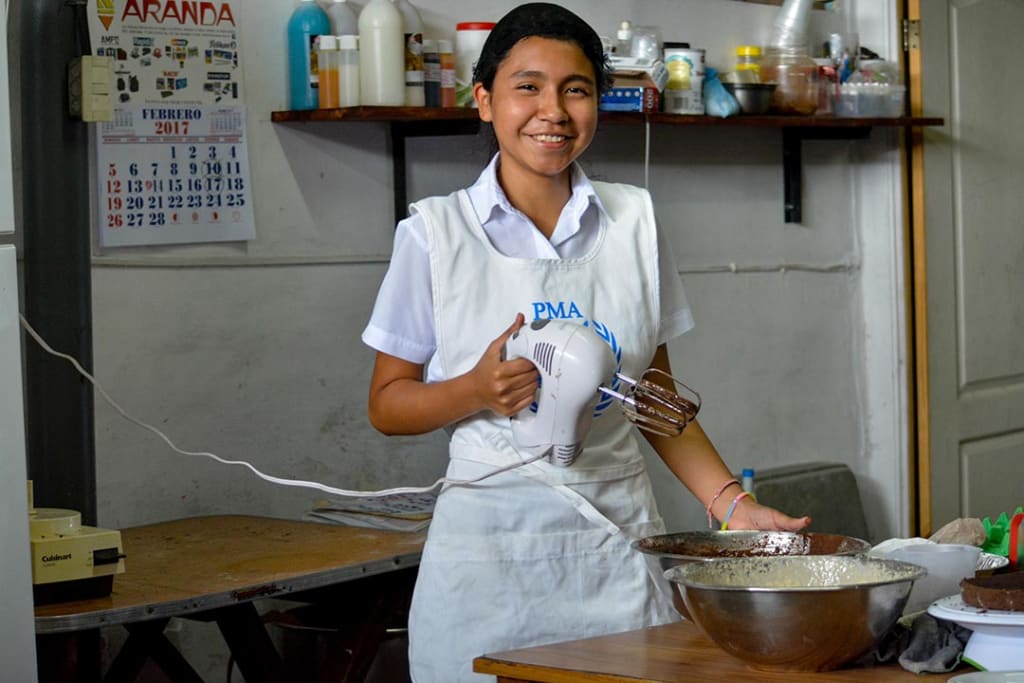 Tatiana in El Salvador is learning how to bake so that she can provide for herself when she graduates!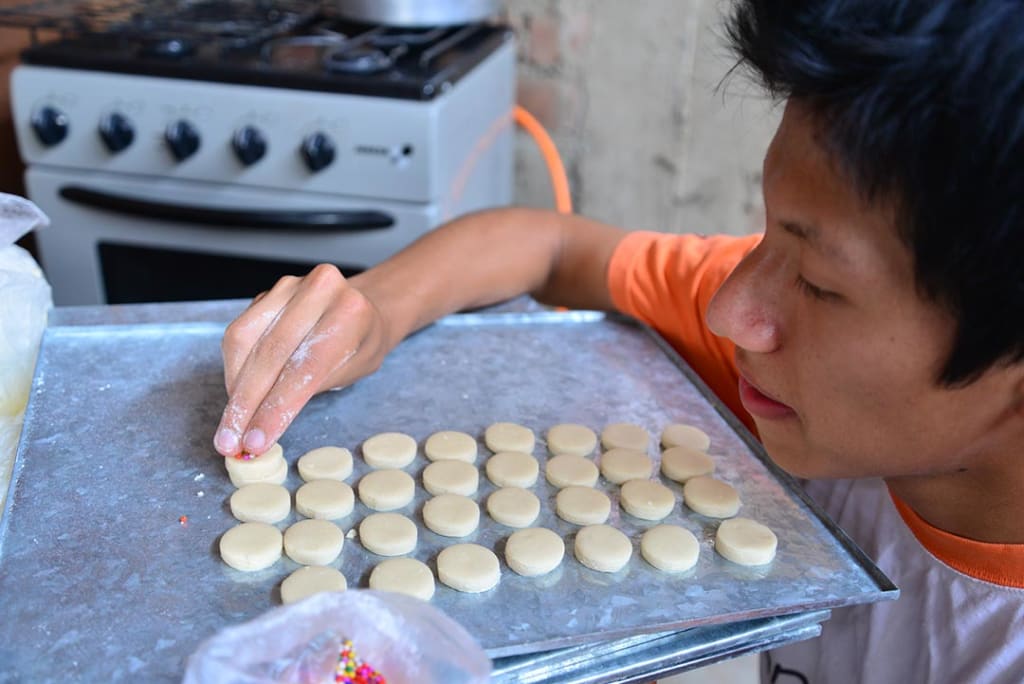 Levi in Peru received help to start his own pastry business. He works many hard hours every day with the dream of expanding his business in the future so that he'll have the resources to support churches to build more secure infrastructure.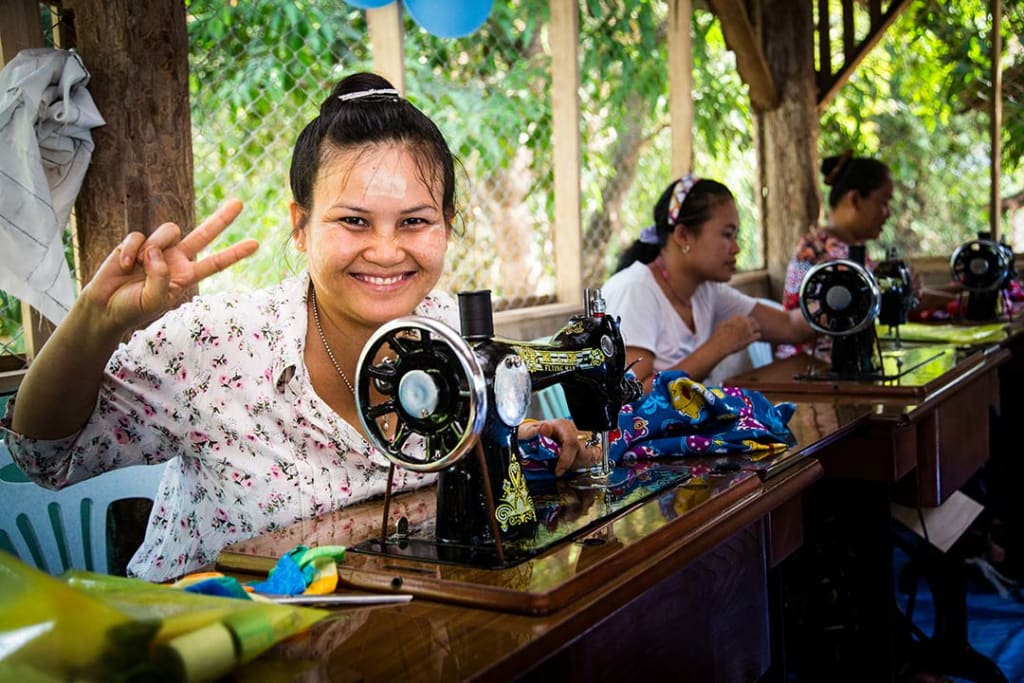 This young woman is learning how to sew in order to provide for herself. She lives in a community of refugees in northern Thailand near the border of Myanmar. Lacking Thai citizenship, they aren't free to travel to other provinces or access public education, so learning vocational skills is key to survival.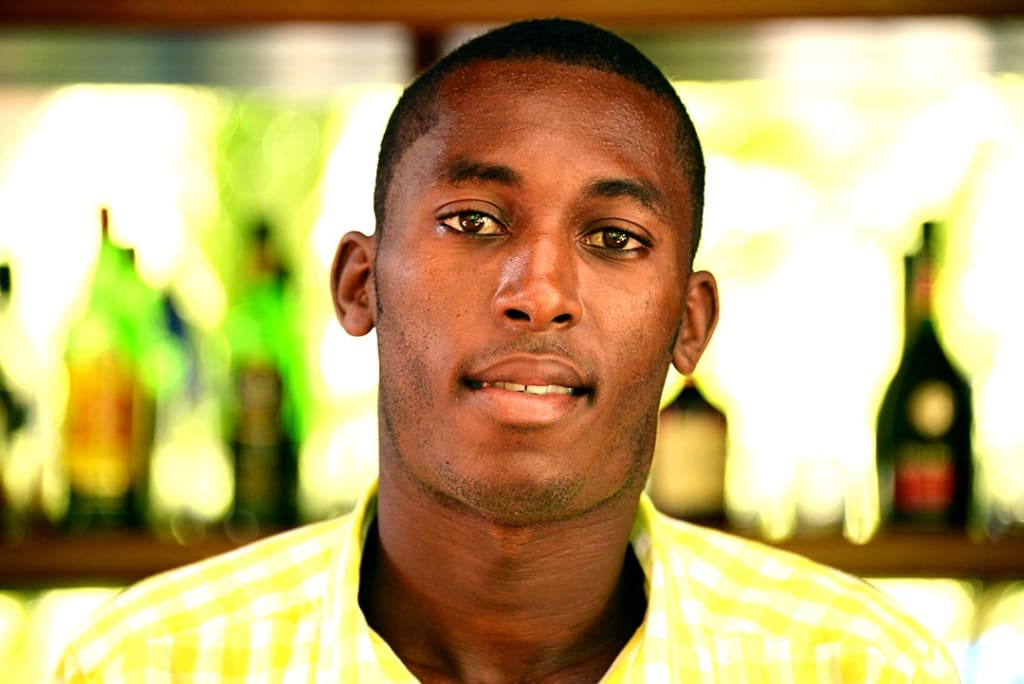 Watson, from a desperately poor community in Haiti learned carpentry skills, and now he provides for his family.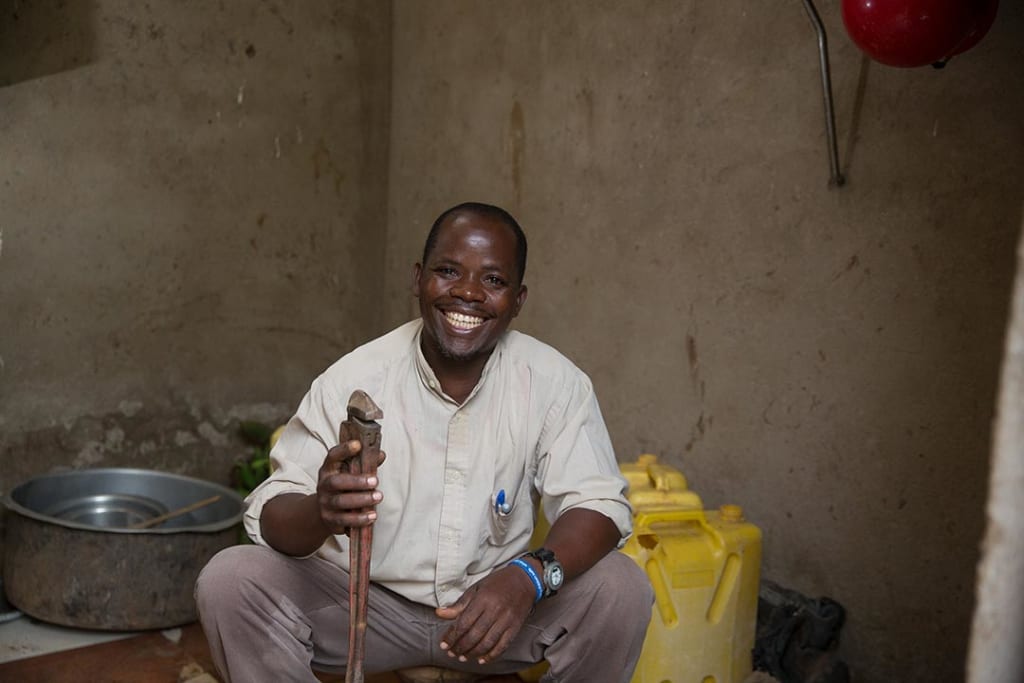 Although John grew up desperately poor in Uganda, he got the opportunity to attend vocational training in plumbing. He now runs a business of his own and is considered one of the most successful people in his community.
"[Through Compassion], I learned how to get out of problems and be self-sustained. They told us to work hard: 'Don't wait for help. Help yourself,'" says John.
Often the circumstances people were born into have trapped them in a seemingly endless cycle of poverty—until someone presents them with a chance at sustainability. Through Gifts of Compassion, you can help a parent or young person take the first step into a stable life by giving them the resources to begin earning an income.