My name is Ria. I was born and raised in Baguio City, Philippines and I am a proud Compassion alumna. God has been faithful in my life and I am now able to give back as staff at Compassion Canada and as the sponsor of Roger, who is from the same Compassion centre where I grew up. I am happily married to my husband, John Ber, and we have a witty toddler named Lilo.
I couldn't always imagine this future for myself.
Growing up, life was not easy for us. I was born into a family of three children. I am the eldest and the only girl. My parents didn't have permanent jobs. We always worried about what life would be like the next day. We didn't have a house of our own but were caretakers of a house to get free lodging—a room for five of us under the staircase.
And poverty was more than just not having enough resources for our everyday lives. We also grew up exposed to different vices and wrongdoings. Our lives were impacted by all kinds of poverty.
Living in a city with a huge gap between the social statuses and not having all the things I needed, I was left feeling unseen. We didn't feel like we belonged in the community. We would go to school and see all the other children who have everything that they need and want. We didn't have that. At a very young age, we were able to understand that we cannot afford those things.
So, I just stayed quiet. That was our way of protecting ourselves, to just stay quiet and not capture any attention. You would rarely see me speak. Telling my own story is very not like me!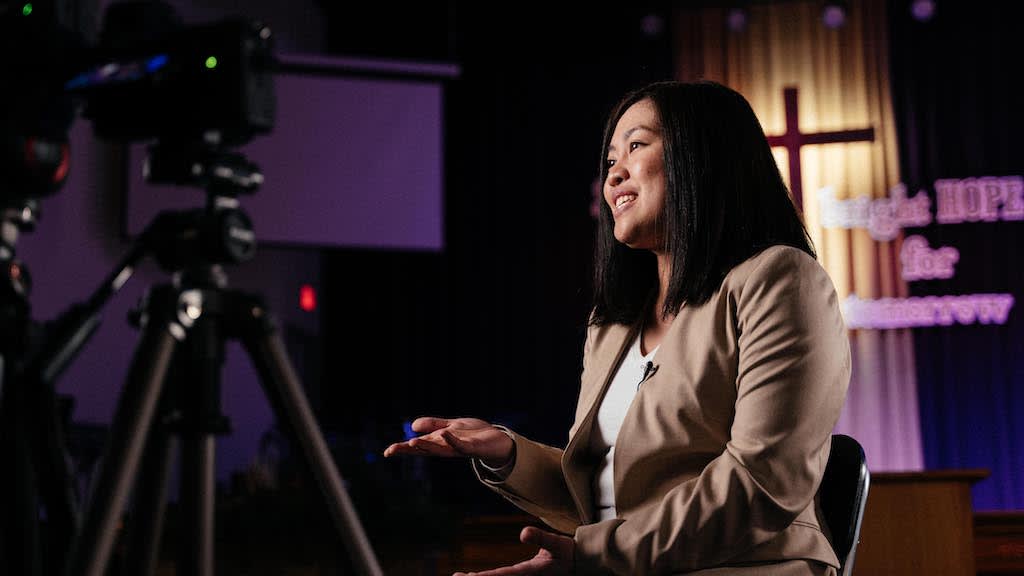 Joining the Compassion program completely changed my life.
At the time, my father was working as a contract janitor. I would wait for him after school and do some chores with him, and then we would go home together. One of his colleagues was a pastor's wife at Compassion's local church partner. We call her Tita Fely ("Tita" means "Auntie"). She noticed us and she knew that there could be a chance for this little girl to finish school or even attend university. That's how I heard about Compassion.
Through Compassion, I came to know Jesus Christ as my Lord and Saviour. From that point on, I was forever changed.
The Compassion staff and mentors were always there to help and guide us. Through Compassion, I had access to practical things like dental care. Each year, we also got Christmas gifts. I had the opportunity to try new things.
I never expected that I would be able to go to university, but through Compassion I had the opportunity to complete a degree in Accountancy. I was able to work with prominent companies in the Philippines and am now able to help support my family.
My sponsor was like a big sister to me.
Alvina started sponsoring me when she was in university. She would write me tons of letters which I treasured up until now. It was a big thing for me to know that someone across the globe cares and prays for me and my family.
Knowing that someone cares for you, it changes you. I thought, if this stranger is caring for me, then the Lord is, too. That's how I felt the love of Jesus—it was through my sponsor and the people at my Compassion centre.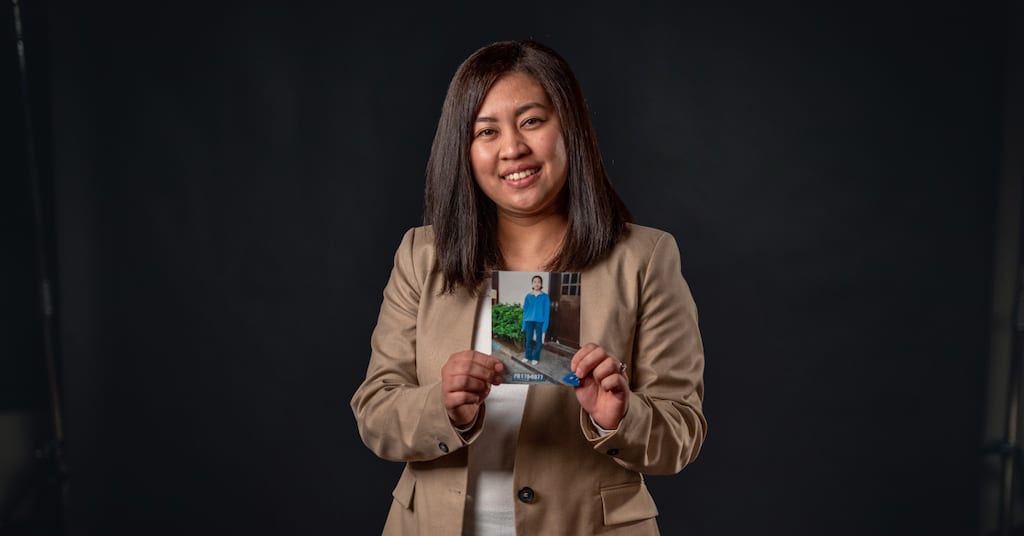 Being in Compassion gave me the confidence that I am somebody and I can be comfortable with who I am, knowing that there is a God who loves me just the way I am.
I was released from the poverty of feeling helpless, hopeless and like there were no other choices. I became braver as I grew up because I knew that God is with me and there are people who believe in me.
I want all children to feel the love that I felt.
As part of Compassion's program, I was trained to become a leader both in church and the community. My eyes were opened to the vulnerability of children. I have realized, if we don't advocate for children, what will the future look like?
Now that I have my own child, it makes me want to advocate for children even more because I know that when a child feels the love of God, there's a better hope for the future.
I want children living in poverty to know that even on their darkest days, nothing is impossible with God. If I could go back and speak to my 10-year-old self, I would tell her, "There is a God watching over you and He's preparing a future you haven't imagined."
____
Help a child take hold of a future free from poverty.
Words by Ria Kalaw, with Alyssa Esparaz. Photos and video by Aveleen Schinkel, with Kyle Kim.