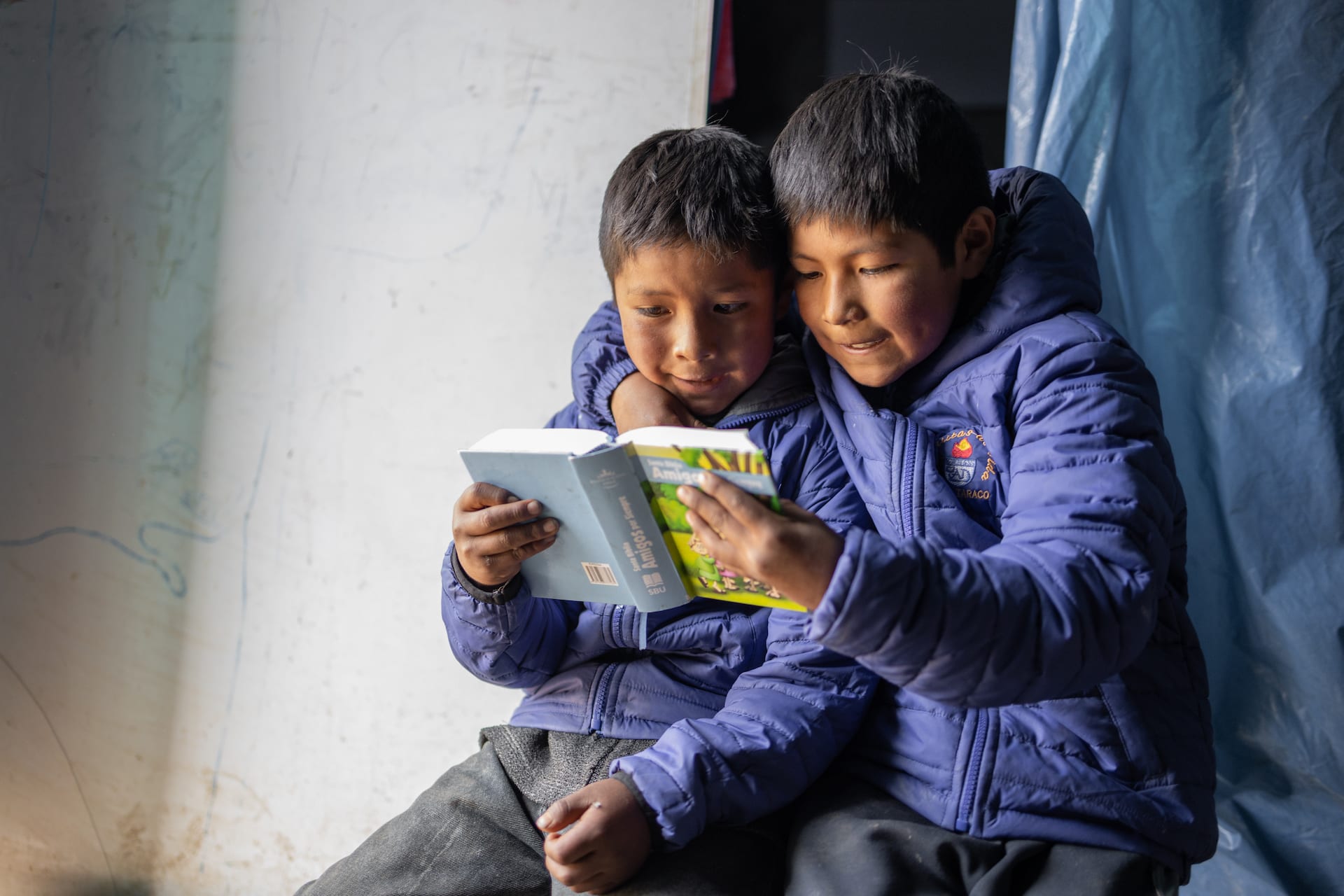 Did you ever have a book that changed your perspective? Stories are powerful, and words open worlds to us.
Books let us practice love and concern for people who we may never meet, grow curiosity about others and fuel the emotions that motivate us not just to feel but to do something good.
In short, books are a fantastic way to grow compassion in kids!
If you have children in your life, chances are you want to help them to grow physically but also in their minds, spirits and emotions. Virtues like compassion and researchers and children's educators have long known that experiencing the perspectives of others through books is a powerful way to catch compassion!
Here are 12 of our favourite books to build compassion in kids! 

1. My Friend is Sad
Written and Illustrated by Mo Willems
Ideal for ages 3-6
It's rare to find an early reader book that children truly love, and it takes a masterful writer to write about complex topics using simple language while still creating entertaining stories! Mo Willems explores how we respond to the feelings of our friends in this volume from his Elephant and Piggie learn-to-read series. Ultimately the book will encourage children to consider the feelings of others but also how their presence with people is just as important as what they do.  Encouraging children to have compassion for those closest to them is a great first step in choosing to put love into action. Learning to put love into action is what building compassion in kids is all about!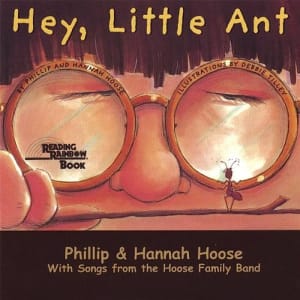 2. Hey, Little Ant
Written by Philip and Hannah Hoose and illustrated by Debbie Tilley
Ideal for ages 3-7
What would you do if a little ant under your foot began to speak? In this colourful book with amusing illustrations, the reader is encouraged to consider life from another perspective. Compassionate action starts with the belief that others have desires and points of view that are valuable too! Great book for discussing ideas like power, privilege, rights and the strength it takes to do what is right even against the crowd.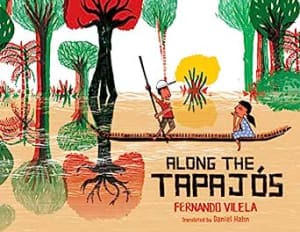 3. Along the Tapajos
Written and Illustrated by Fernando Vilela and translated by Daniel Hahn
Ideal for ages 4-8
Learning about the lives of children around the world helps kids to build compassion and curiosity. This book introduces readers to siblings Cauã and Inaê who live along the Tapajós River in Brazil where homes are built on stilts, everyone travels by boat and the rainy season means relocation. The story depicts river life and Brazilian rural culture in beautiful illustrations. Children will be captivated by the adventurous rescue of a pet tortoise, the courage of the siblings and the interesting animals in this environment.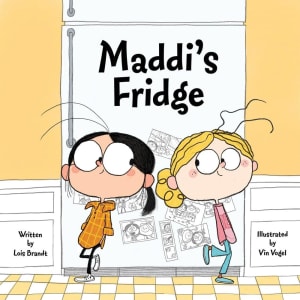 4. Maddi's Fridge
Written by Lois Brandt and Vin Vogle
Ideal for ages 5-7
An important lesson in compassion is that we never know the hardships and struggles that others around us face. It can be difficult to address issues of poverty and hunger in a way that is child-friendly and sensitive, while still telling an engaging story—but Lois Brandt has succeeded in all counts, winning multiple awards. This book would be a fantastic discussion starter, and is also a sweet story in its own right as it deals with themes of friendship, sharing and kindness.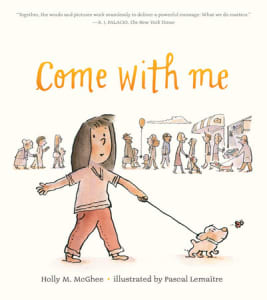 5. Come with Me
Written by Holly M. McGhee and illustrated by Pascal Lemaitre
Ideal for ages 5-9
What do we do when we hear about sad news around the world? How can we help when problems seem so big? A little girl asks her father what she can do, and in response he takes her through a walk in their neighbourhood. The result is a beautiful picture of how small acts of compassion matter and no child is too small to put our love into action.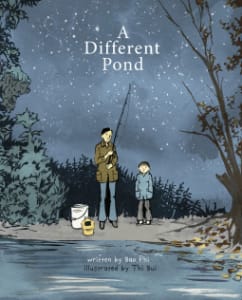 6. A Different Pond
Written by Bao Phi and illustrated by Thi Bui
Ideal for ages 6-9
Early one morning, a young boy goes fishing with his father. The food they catch would be their dinner for the evening. While they share this time together, the boy's father tells him about the pond he fished in long ago. The book explores issues of migrating to a new land, racism, hunger and poverty, and also the joy and love found in family and shared time together. A wonderful introduction that can spark compassion for those who are living far from home or who may do things a little differently.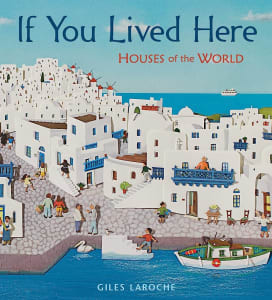 7. If You Lived Here: Houses of the World
Written by Giles Laroche
Ideal for ages 6-9
Do you want to grow a curiosity about world cultures in your kids? Do you have a child who is interested in the facts? Start with learning about homes around the world! This book explores everything from high-rises in busy cities to floating houses, tree houses to painted yurts, cave dwellings, stilt houses, palaces and more! The people who live in these homes may have a life very different from ours, but they want the same love and safety for their family as we do! Compassion starts with understanding that people around the world have a lot of important things in common.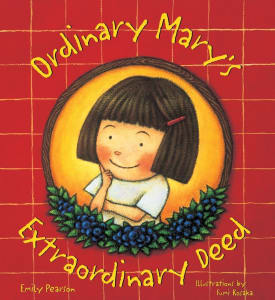 8. Ordinary Mary's Extraordinary Deed
Written by Emily Pearson and illustrated by Fumi Kosaka
Ideal for ages 6-12
Compassion and kindness can be contagious! When Mary decides to pick some wild blueberries for a neighbour, a wave of beautiful gifts begins—gifts that have small and big impacts! Our choices to act compassionately and consider others may not feel like they matter, but this book proves otherwise!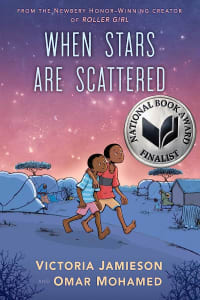 9. When Stars are Scattered
Written by Victoria Jamieson and Omar Mohamed
Ideal for ages 9-12
This uplifting graphic novel tells the story of the author Omar and the years he spent with his brother in a Kenyan refugee camp. Having fled Somalia, they were separated from family and had to build the life they could in a land where everyone was waiting and no one knew where home was. This story tackles assumptions people have about refugees, from stereotypes to harsh realities. There is humour and beauty, a celebration of perseverance and patience. Readers will gain compassion for those who must live with the consequences of the actions of others.
10. Seraphina's Promise
Written by Anne E. Burg
Ideal for ages 8-12
Serafina and her best friend Julie Marie both dream of becoming doctors in their community in Haiti. The only problem is, Serafina has never been to school, and her family needs her to walk to retrieve water several times a day. When she finally comes up with a plan, floods and earthquakes destroy her village. Yet, Serafina perseveres. This uplifting novel is written in lyrical verse, and connects readers to the complexities of poverty, hunger, illiteracy and natural disasters. In the title character's family and relationships, we see love, courage and compassion to one another. This sweet story will inspire compassion and concern for those who experience life with different challenges and also inspire all of us to remember that the only unbreakable home is the love between each of us.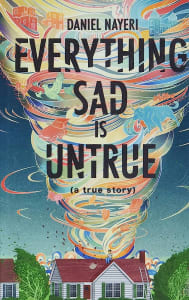 11. Everything Sad is Untrue 
Written by Daniel Nayeri
Ideal for ages 10+
When Khosrou stands in front of his class trying to tell them a story, they see a hairy-armed boy whose lunch smells funny and who makes things up. They don't know what it was like to flee Iran in the middle of the night, and they will never believe that his ancestors were kings who walked on carpets made of jewels. This is a true story about the author's childhood, of why our stories matter and where to find ourselves in God's story. The book is unconventional (and is not beholden to Western-style storytelling) but with plenty of humour, faith, fascinating tales and a satisfying resolution. Everything Sad is Untrue will have readers cheering on a child they have never met and see what it means to have compassion for the stories others are living—and our own stories too!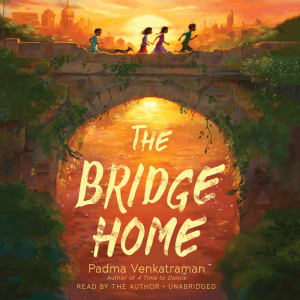 12. The Bridge Home
Written by Padma Venkatraman
Ideal for ages 10+
This story follows Viji and Rukku—two children who find themselves on the streets of Chennai, India without a home. Befriending a set of brothers trying to survive, the four become family for one another (along with a puppy). The story is difficult but also hopeful and explores questions of faith, grief, disability and diversity. Ultimately, readers will grow in their compassion for children who find themselves without safe homes, food or economic opportunities.
____
Colossians 3:12 tells us a mark of being God's people is that we put on compassionate hearts. Why not seek out stories that help us live big, wide, compassionate lives?
We hope you'll pick up a few of these books at your local library or favourite bookstore for a child in your life—or maybe even yourself! As we mentioned earlier, stories are powerful. Compassion is too. Around here, we believe Compassion can make a powerful difference in our world!
Visit our blog to read stories about how compassion is changing the world in the lives of children every day.