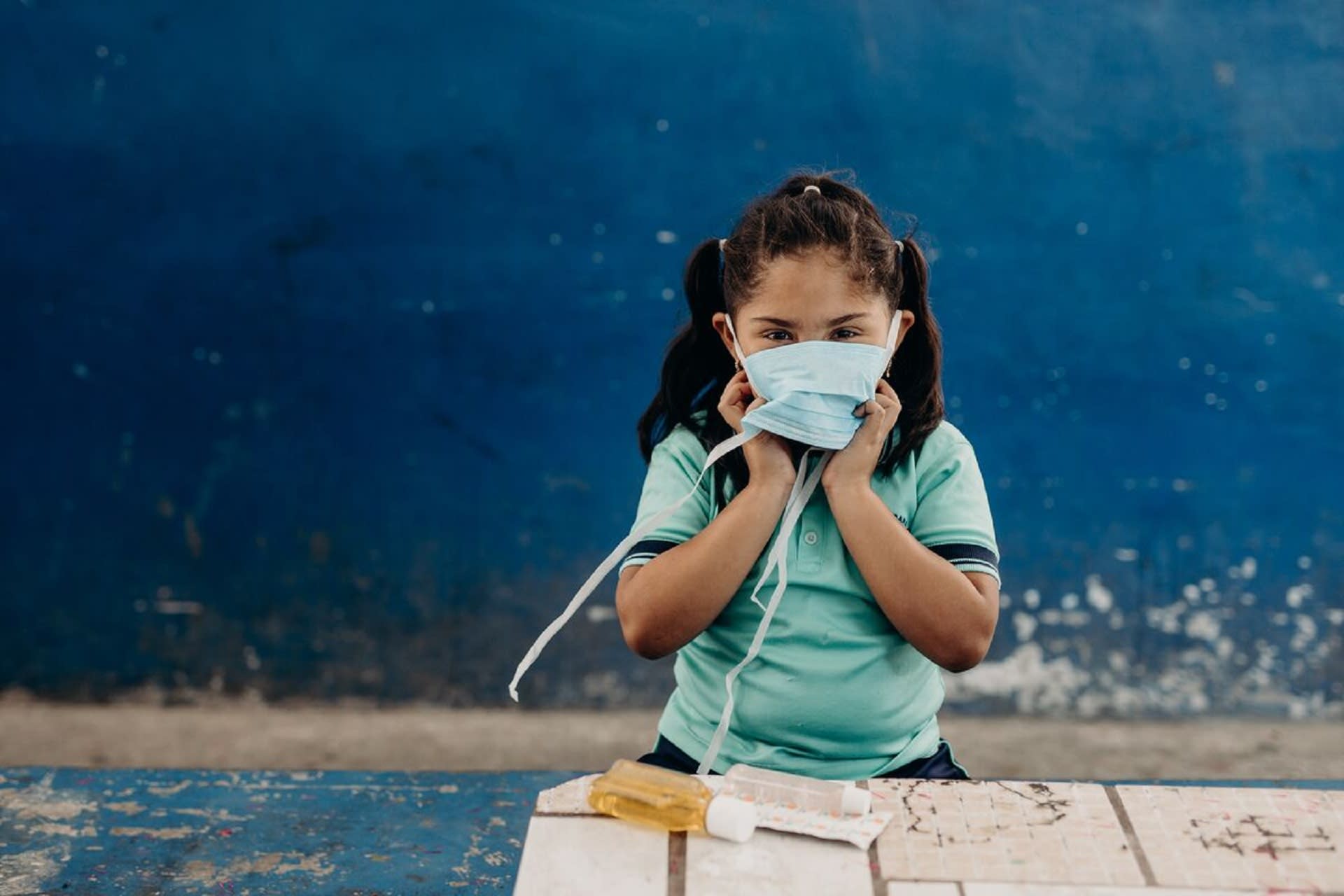 The COVID-19 pandemic changed all of our lives in ways both big and small.
For some people it was a time to slow down from the busyness of everyday life, but for other people it brought devastating ramifications to their ability to work, feed their families and for kids to go to school.
Although the start of the pandemic may have presented a big unfamiliar hurdle for us to overcome, through the help of our supporters and local church partners, we were able to make an enormous impact!
Since the pandemic began, our partners worked tremendously hard to deliver 20,300,492 food parcels to families in need. For families who had lost their income, they restored their dignity by making 466,992 unconditional cash transfers. They organized 2,768,608 cases of medical support and distributed 14,322,297 hygiene kits. And then there's also the millions of children they supported in learning at home when schools were shuttered.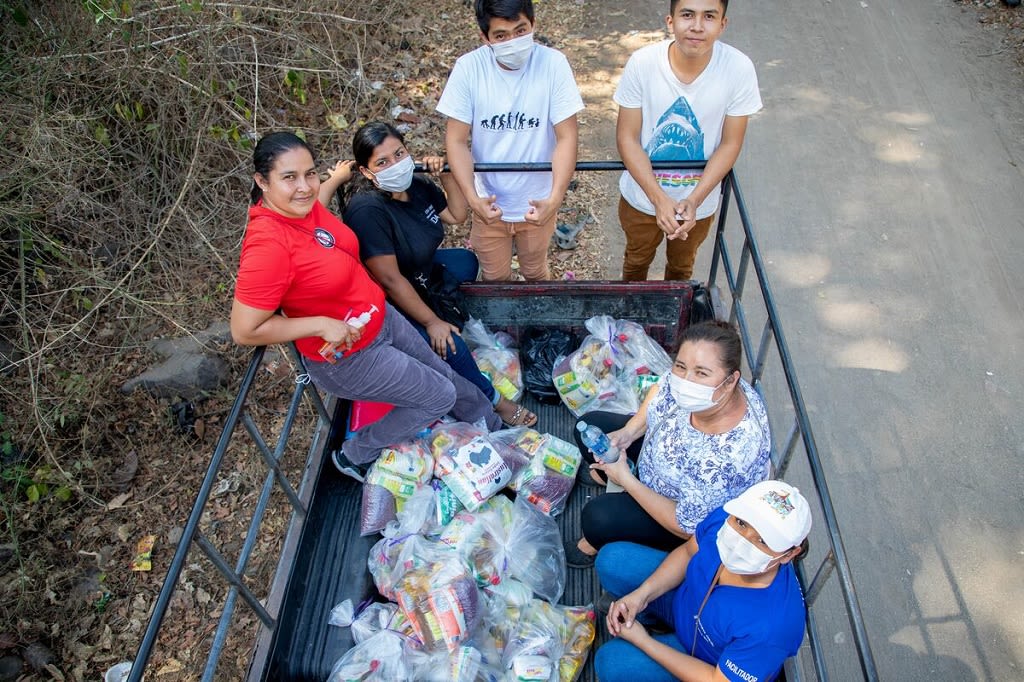 While these numbers can seem big, each food parcel, cash transfer, form of medical support and hygiene kit was one family, and one child who was reassured that they have not been forgotten; each item a source of hope to help tackle the next day.
This season also taught us a lot about the communities we work in and how we can be more prepared for the future.
For example, it taught us the importance of mental health in a child's holistic development and care. During the pandemic mental health issues like anxiety and depression skyrocketed amongst adults. But unfortunately, in a lot of our conversation around mental health the group that suffers the most and is often neglected are children living in poverty.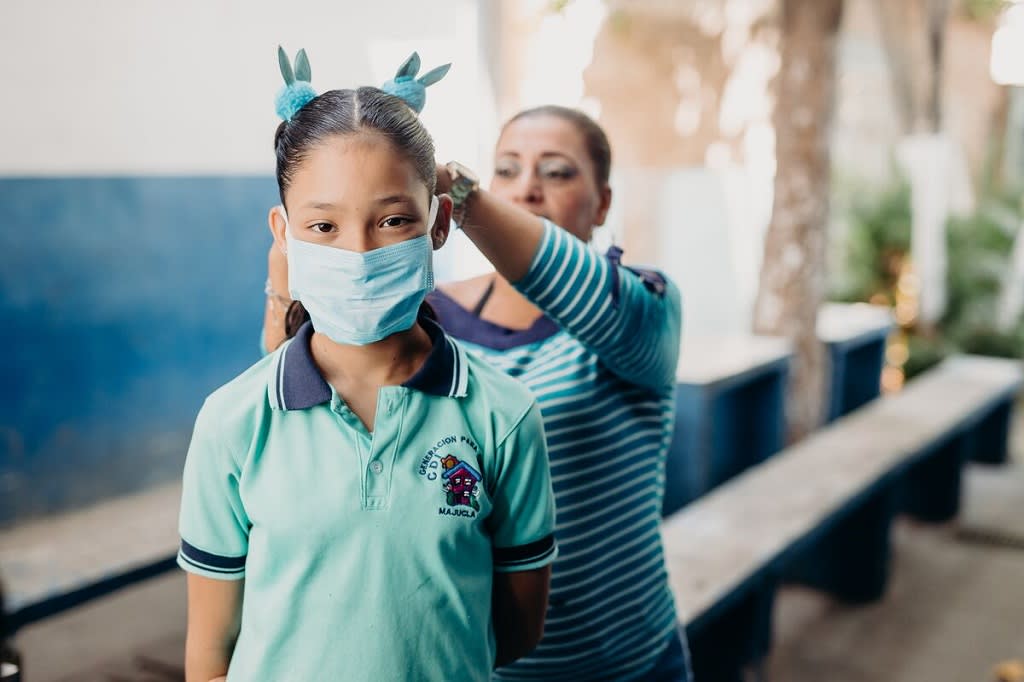 Fourteen-year-old Fetire, became so paralyzed by anxiety about contracting the virus, she was scared to go
outside. With her mother worried, local church partners were able to provide counselling from psychologists to address the anxiety and depression Fetire was facing. "I was excited to hear the voice of the staff from the project," she says. "My heart leaped with joy. For the first time since I had been at home, I felt hopeful. I told them I was depressed and didn't know what to do. They prayed for me. As always, it worked."
Her mother sums up the impact: "The weekly phone calls have brought back my daughter's beautiful smile," she says simply.
During this pandemic, one of the key learnings is how crucial our local church partners were in providing help. Because local church partners live directly among the people they serve, they're uniquely equipped and intently aware of the needs of those in their community. This allowed them to respond both quickly and effectively when families and children needed assistance.
After two years of learning from our church partners and growing in our ability and capacity to care for the people we serve through this pandemic we're ecstatic to see them continue to serve their neighbours in dynamic ways as the world continues to change and adapt to the complex realities around us.
Looking for ways to get more involved in the life of your sponsored child and their family as communities all over the world transition out of the pandemic? One of the best ways you can do this is by writing your sponsored child a letter! During the pandemic, letter-writing unfortunately took a dip and left many kids feeling even more isolated from their regular pattern of writing and receiving letters from their sponsor.
Help your sponsored child transition back to normalcy by writing a letter!
And if you need some inspiration and a reminder of the impact your letters have, check out the blog post below!