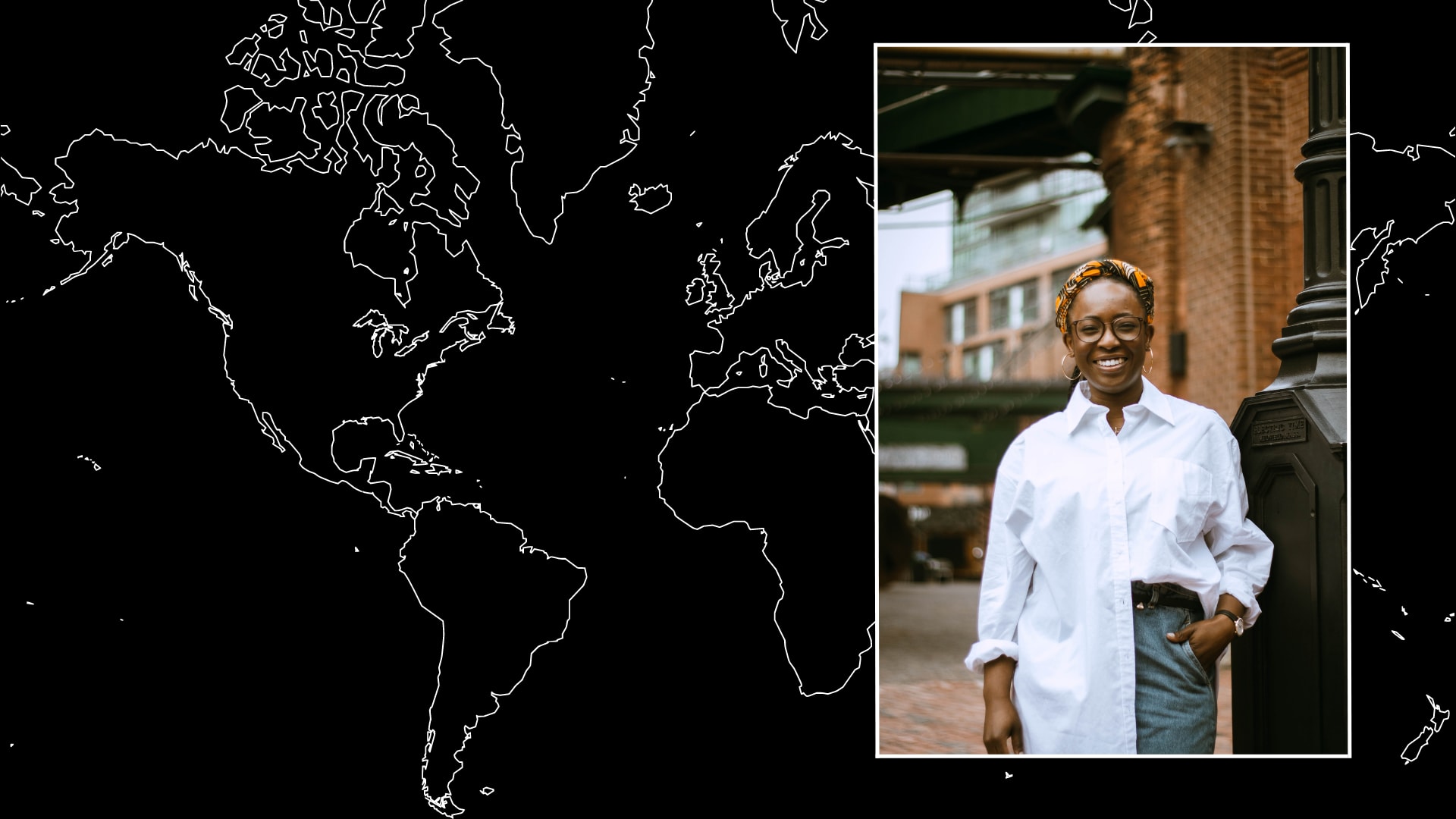 Guest post by Compassion volunteer Andrea Nwabuike
As a child of immigrants, I had the pleasure of attending my parents' Canadian citizenship ceremony. I was an argumentative and strong-willed toddler so when the judge told me that my parents and I were all Canadians, I firmly disagreed. "I'm not Canadian, I'm Nigerian." The judge tried to reason with me, explaining that since I was born in Toronto and had a Canadian passport, I was a Canadian citizen. Her logic wasn't convincing enough for my three-year-old mind so I doubled down on my initial comments. "No, I'm not Canadian. My parents are Nigerian, so I am Nigerian." I suspect that was the first time the judge had faced defeat in her own courtroom.
I have come to accept and appreciate my Canadian citizenship, but the childhood grip I held on my Nigerian identity has not slackened in adulthood. My understanding of cultural identity has not relied on official documents and declarations but on lived experience. The warm and spicy scent of peppers and tomatoes simmered in an unctuous stew on the stove. Early morning long-distance calls punctuated by shouts of "I can't hear you! The connection is bad!" The pulsing beat of Yoruba and Igbo worship songs announcing the start of our weekly Saturday cleaning routine. Respect for elders, passion for education, ingenuity and dogged persistence in the face of opposition. This collection of experiences, values and memories gives shape to my Canadian-Nigerian identity.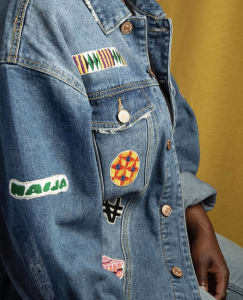 To be an African in the Western world is to know deeply the complexity of identity. African cultures are beautiful, vibrant and rich but they are also weighed down by painful histories of colonization, exploitation and corruption. The diverse nations and cultures of the African continent possess profound wealth and poverty; causes for both celebration and mourning; the blessing of unity and the curse of division. It is a place where extremes exist in dizzying contradiction. Instead of thoughtfully wading into the tension of these paradoxes, the Western world often reverts to one-sided narratives. Many of my non-African peers in school had only been exposed to Africa as a place of need. The images they had of Africans were those of starvation and disease. When I pridefully told others my family was from Nigeria, they would ask odd questions about whether we had cars or lived in houses or talk about donating money to a charity in an African country they couldn't name. I would often think to myself, "If they only knew more stories about Africans beyond the tropes of poverty and destitution…"
In response to ignorant comments and stereotypes, I grew resentful of any representation of Africa that exposed poverty or need. The channel was quickly changed when children with swollen bellies and tiny limbs appeared on my TV screen. I would scroll past pictures on social media of mostly White mission teams smiling in a sea of radiant Black faces. There are legitimate causes for criticism in the way the charity and mission projects are performed in the developing world. However, in my desire to see a more balanced presentation of Africans, I committed the same error of latching on to a one-sided story. It was a Compassion Canada presentation that helped me confront my one-sided stories.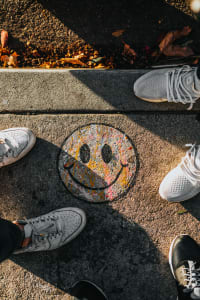 A few years ago, I attended a spoken word event where Compassion had a booth. I didn't pay much attention to the booth but near the end of the night, one of the poets shared about the meaningful relationships he had developed with the children he sponsored. Passion and joy poured out as he spoke about his Compassion children. He knew their names, the things they liked to do, and the dreams and hopes they had for themselves and their families. The story he presented of his sponsor children was one that compassionately recognized the difficulty of their circumstances while upholding their inherent dignity and humanity. What I found most compelling about that presentation was that it reminded me of how Jesus Christ responded to the needs of those that drew near him during his earthly ministry.
One of my favourite stories in Scripture is the interaction between Jesus and the woman with the issue of blood. In the Gospel of Mark, we are told that this woman had been subject to bleeding for twelve years. Despite repeated medical interventions her situation had not improved. At the start of the text, we don't know the woman's name or her family history. She is known solely as the woman with the problem of blood. I imagine that her reputation in the community would have been consumed by her suffering as well. Perhaps her given name had faded from their memories, and she was only referred to as the bleeding woman or the unclean woman. As soon as she touches Jesus's cloak, the woman is freed from her suffering and her bleeding stops. But the healing she received from Jesus was more than physical. In calling her daughter and commending her faith, Jesus highlighted the humanity and dignity she had been denied for twelve years.
Throughout Jesus's ministry, he reached past the labels and one-sided narratives of society, seeing the preciousness and beauty of his beloved. He confronted sin and suffering while celebrating bold faith and holy desperation. He saw the wickedness of the generation he inhabited and the promise of redemption on the other side of the cross. The fullness of his vision has been extended to me too. He knows the depths of my sin and the deepest wounds of my heart but he also sees me as a precious co-heir in his Father's house. Because I have been seen and loved fully by Jesus, it is my responsibility to see and love others. As pastor and author Dane C. Ortlund writes in his book Gentle and Lowly: The Heart of Christ for Sinners and Sufferers, "Only as we drink down the kindness of the heart of Christ will we leave in our wake, everywhere we go, the aroma of heaven, and die one day having startled the world with glimpses of a divine kindness too great to be boxed in by what we deserve."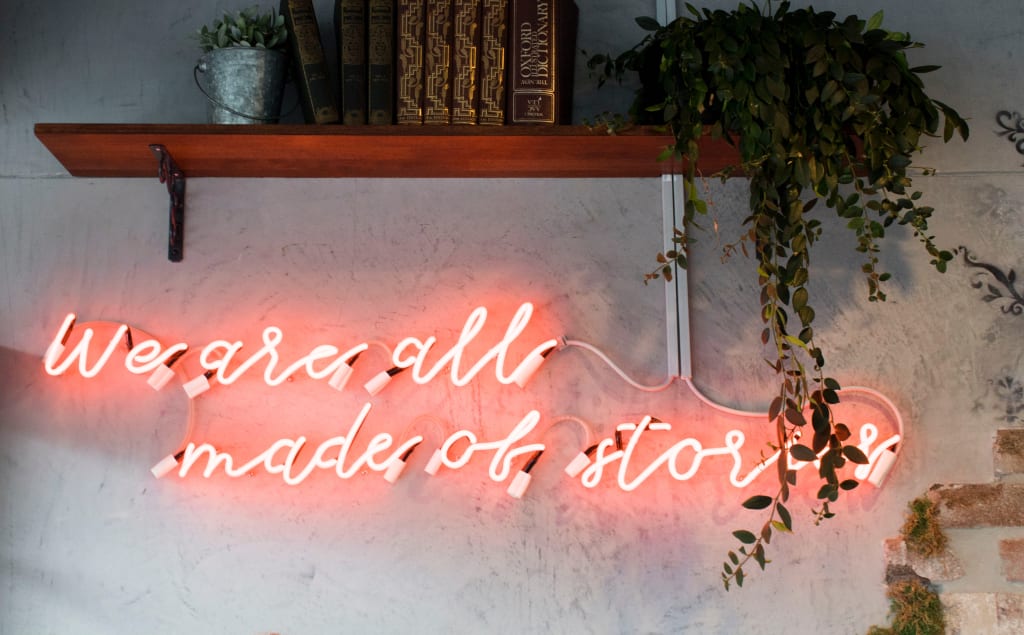 The aroma of heaven filled the sanctuary during that poetry event. Just as the fragrance of a hearty meal draws the hungry to the kitchen, I was drawn back to the Compassion booth I had previously ignored. That night, I started my Compassion journey by supporting a child in Peru. Through our letters we learned about each other's daily lives, shared prayer requests, celebrated holidays and sent blessings to each other and our loved ones. As we swapped stories, I became more than a privileged Westerner and he was more than a child in need. We were friends. The beauty of Compassion is that it opens the door for members of the global church to partner together in the mission of seeing and loving each other well. Compassion tells stories of children who have experienced the pains of poverty and loss but who also enjoy teasing their siblings, playing with friends and sneaking a bite of dinner before mom calls them to eat. We connect through our shared experiences and walk humbly amidst our differences. As we see Christ in each other, we are drawn closer to the throne of grace.
In her TED Talk, The Danger of a Single Story, Nigerian author Chimamanda Ngozi Adichie argues, "Stories matter. Many stories matter. Stories have been used to dispossess and to malign, but stories can also be used to empower and to humanize. Stories can break the dignity of a people, but stories can also repair that broken dignity." The gospel is the ultimate story of restored dignity and a redeemed humanity. Compassion enters that story, seeing each child and community with the eyes of Christ.
____
Inspired?
You can join a movement that is changing the future one child at a time.
Andrea Nwabuike is a mental health counsellor and writer from Mississauga, Ontario. She sponsored her first child in 2018 and became a Compassion volunteer in 2019. When she isn't writing, counselling or volunteering, you can find her eating plantain chips or belting out 90s R&B classics.
Photo of Andrea by Jessica Chiong