The last year has been tough. By 2021, we hoped things would be better, but we're still asking the same question:
"What good does the future hold?"
The reality is, we simply can't control what tomorrow brings. So maybe it's time to ask new questions:
"What good does today hold? What good can I do today?"
Taking care of your family. Coaching your child's hockey team. Dropping groceries off at your elderly neighbour's house down the street. Donating to the food bank. Praying for someone at work.
Maybe the good we're all looking for is already here, in the gift of each day. Maybe it's about living life day by day. Not growing tired of spreading beauty in our homes and our communities. Maybe it looks like simple acts of kindness that ensure our brothers and sisters thrive.
What does your good life look like?
For us at Compassion, the good life is simple.
It's seeing children thrive.
You see, at Compassion, we're committed to doing good each day, ensuring children and families around the world have all that they need to escape poverty. How do we do this? By being good neighbours.
We equip local churches around the globe to respond to the immediate and long-term needs of their neighbours. This ensures children and families trapped in poverty have the help and support they need from people within their own communities, so they can hope for tomorrow.
And for Canadians who know and love us, the good life is simple too.
So, what will you do to spread some good today?
Here are some ideas:
2
Learn more about us.
Just like any friendship, a good foundation starts with a coffee date! Grab a seat and let us tell you more about who we are. We've got lots to share! (Oh, and we'll have to exchange emails of course!)
Sign up to learn more
4
Change a child's life, for good.
Through a relationship with a local church and a caring sponsor, a child living in poverty is able to flourish in mind, body and spirit, while discovering their true value in Christ.
See more kids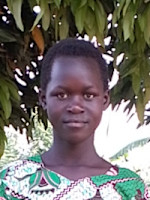 Esther
Birthday
September 15, 2010